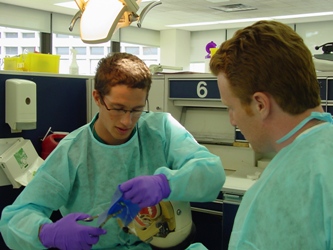 The Gettysburg College Pre-Health Professions Club is open to everyone who is considering a career in medicine or an allied health profession. Working closely with the Health Professions Committee and such College services as the Center for Career Engagement, the PHPC seeks to provide a forum for students interested in learning more about possible health professions careers through regular club meetings, discussions, guest speakers, field trips, volunteer work, conferences, and graduate and professional school fairs. Come join us!
Club members will be notified of speakers and events through email, once they have completed the Health Professions Registration form.
If you are interested in receiving emails specific to the Pre-Health Professions Club, please email Kathryn Van Pelt to be added to the club alias.
---
Club Meetings
WED, SEPT 21 from 5-6PM (CUB 260)
Speakers - SPRING 2023
THURS, FEB 16 at 7:00 PM (location TBA)
Meg Dietz '19, Physician Assistant in the NICU
THURS, JAN 16 at 7:00 PM (Cub 208)
Dr. Chad Killen '15 and Mr. Ryan Hollister, Pennsylvania College of Optometry at Salus University
Speakers - FALL 2022
TUES, SEPT 27 at 7:00 PM (CUB 260)
Physician, Internal & Addiction Medicine
THURS, OCT 13 at 6:00 PM (ZOOM)
Anesthesiologist, Dr. Goldstein
THURS, OCT 20 at 6:30 PM (CUB 260)
MON, OCT 24 at 6:30 PM (CUB 208)
Podiatrist Mark E. Pinker, D.P.M.
WED, NOV 2 at 7:00 PM (zoom)
Orthopedic Physical Therapist
TUES, NOV 8 at 7:00 PM (zoom)
Family Medicine/Integrative Medicine, Dr. Nair
THURS, NOV 17 at 7:30 PM (zoom)
Clinical Neuropsychologist, Dr. West
THURS, DEC 1 at 7:00 PM (zoom)
Physician Assistant in Dermatology, Darren Racht, PA-C
TBA
---
Executive Board Officers for 2022-23
President | Kathryn Van Pelt '23
Vice President | Anya Pant '24
Secretary | Kathryn Jo Hopsicker '24
Treasurer | Naii Henry '24
Senate Representative | Victoria Runci '24
Dr. Emily Besecker, Club Advisor
This is a very active club that welcomes you to join and participate! Questions? Feel free to contact a member of the Executive Board.