You did it. You worked hard throughout high school, distinguishing yourself academically and through your co-curriculars. You saw a future for yourself that builds on the strong foundation you created, and you went for it.
Now that you've been accepted, what comes next?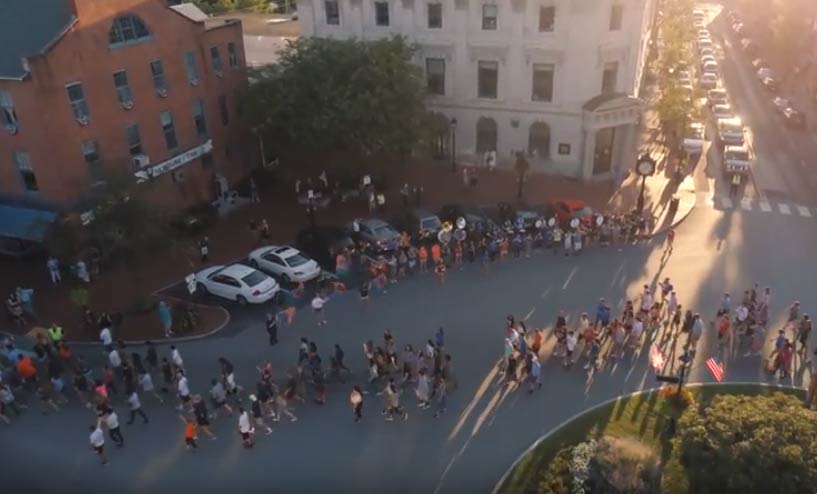 Visit
The best way to learn about our campus is to visit and see it for yourself.
Talk to our students, faculty, and staff. They'll tell you what makes Gettysburg so great, and you'll find out how you can do great work, too.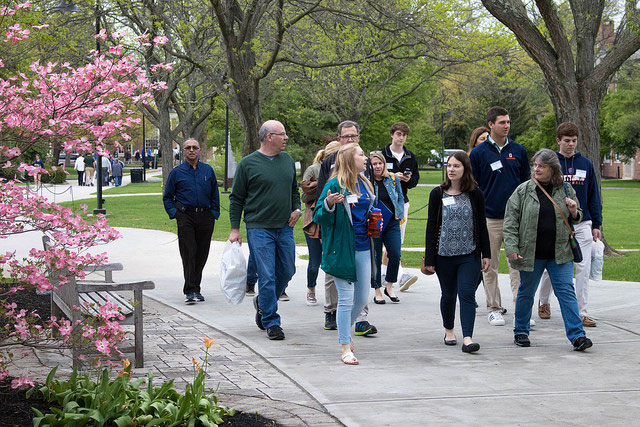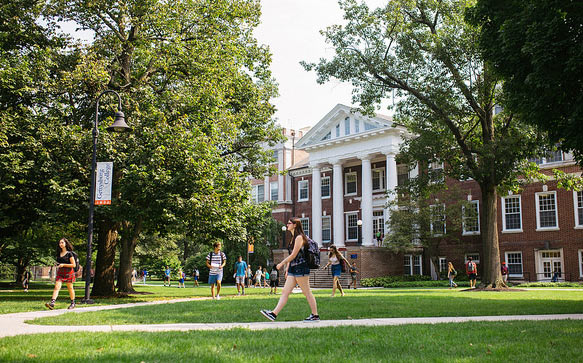 Orange and Blue Accepted Student Visits
Be a Gettysburg student for a day. You'll have the option to:
Attend an information session for accepted students
Eat lunch with current students
Tour campus
Observe a class in an area of your interest
Meet with an admissions counselor

These visits are individualized for each student—if you are interested, please schedule at least 3 business days in advance!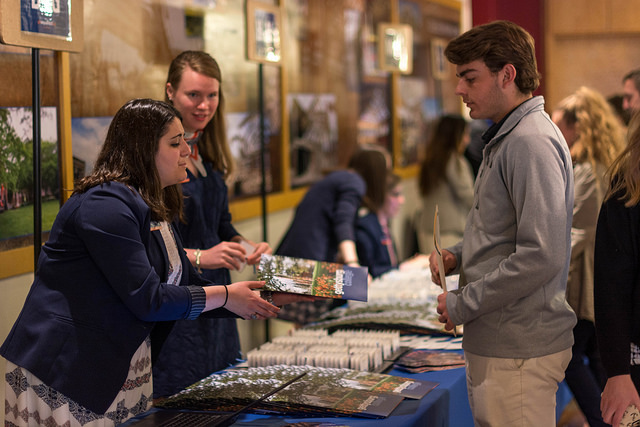 Get Acquainted Day
On this special day, You'll be able to:
Meet your future classmates
Learn about clubs and activities—and even sign up to get involved!
Enjoy lunch at Servo
Meet your future professors and learn about majors that interest you
Find out about high impact learning opportunities

This celebration highlights the unique spirit and enthusiasm of the Gettysburg community. Register for Get Acquainted Day online in your applicant status portal or by mailing back the RSVP card or calling the office at 800-431-0803.
See what our location has to offer
Gettysburg College is ideally located between several major metropolitan locations and is mere steps away from the iconic battlefields that shaped our nation's history. Our location provides both a lively local atmosphere and close proximity to Washington D.C., Baltimore, Harrisburg and Philadelphia – just one of many ways that we are able to offer big-city resources while maintaining our unique campus community.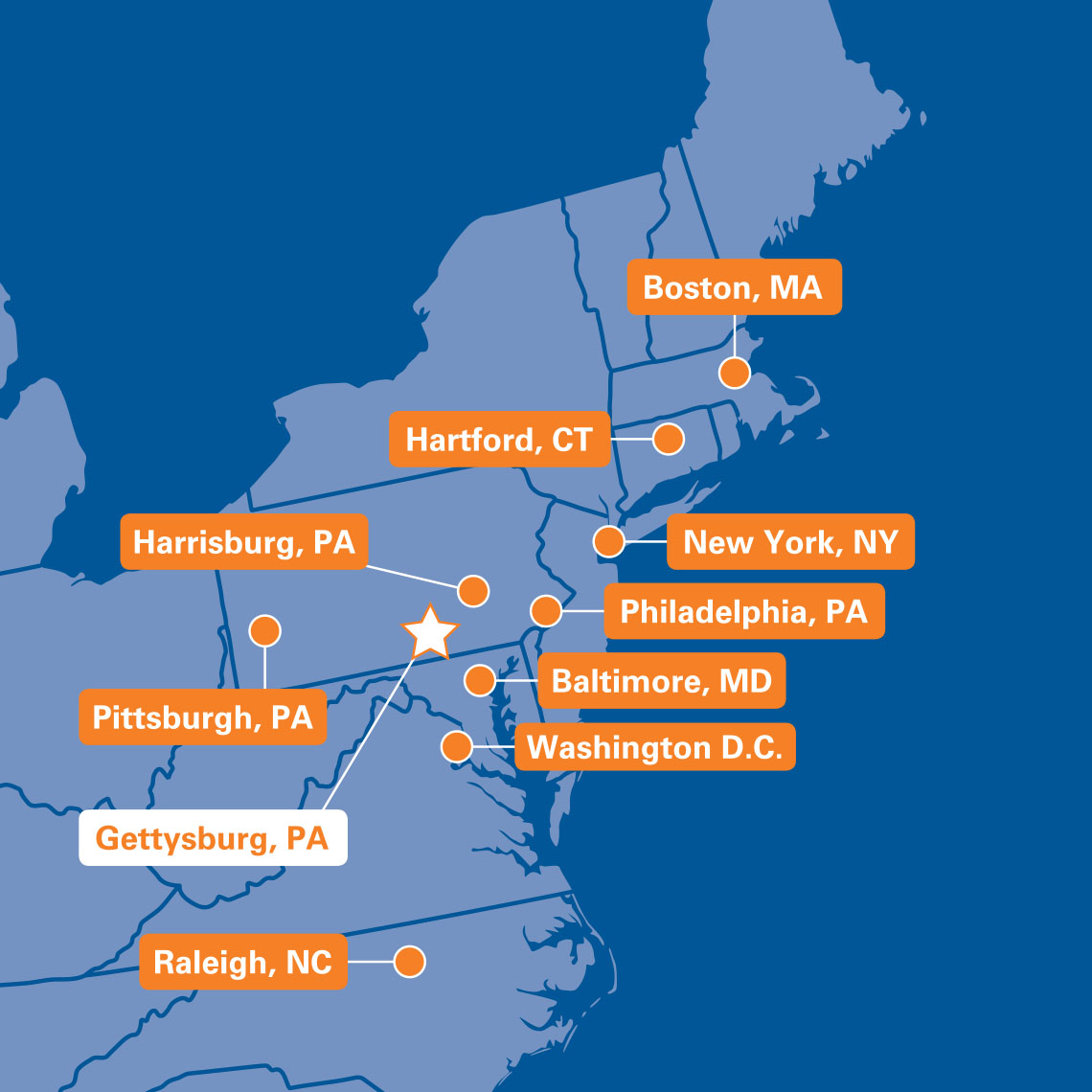 Share your Gettysburg pride
The energy at Gettysburg College is contagious.
Be a part of it – share pictures of your campus visit at some of our most photographed spots on campus, and we may share it as one of our Instagram photos of the day!
Download Class of 2023 digital swag to share your status as the newest Gettysburgian! Select the image you want to download it.

#gburgpod #gburg2023