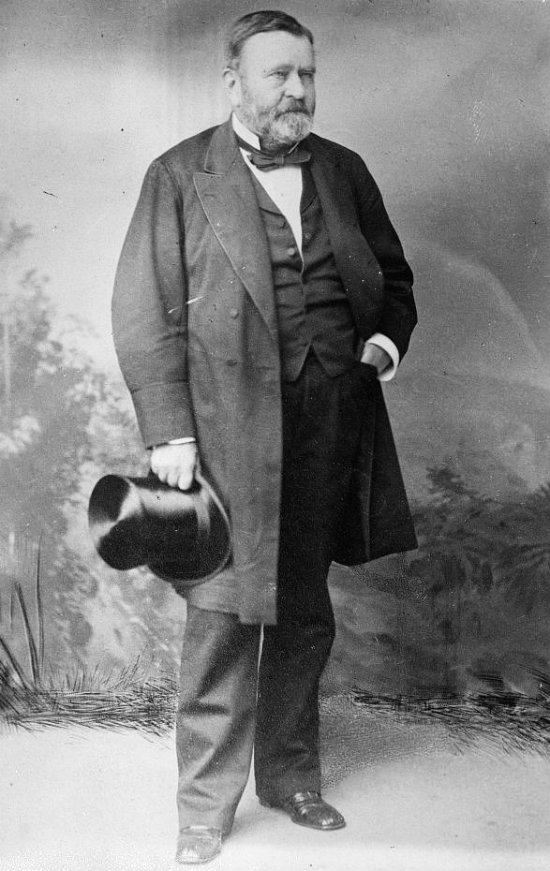 The 58th annual Robert Fortenbaugh Memorial Lecture will feature Dr. Brooks D. Simpson on the topic of "The Rollercoaster Reputation of President Ulysses S. Grant." This November 19 program will begin at 7:00 pm at the Majestic Theater (25 Carlisle Street, Gettysburg); free tickets can be obtained from the Majestic box office at 717-337-8200.
Simpson's lecture will examine the highs and lows that Grant's reputation has sustained over the years, and the reasons underscoring the shifting opinions of both contemporaries and historians.
Brooks D. Simpson is ASU Foundation Professor of History at Arizona State University. He specializes in nineteenth-century American history, with a focus on the Civil War and Reconstruction era, as well as American political and military history and the American presidency. He is the author of numerous books, including Ulysses S. Grant: Triumph Over Adversity, 1822-1865 (Houghton Mifflin Harcourt, 2000), which was a New York Times Notable Book and a Choice Outstanding Academic Title. His other books include The Reconstruction Presidents (The University Press of Kansas, 1998); The Civil War in the East: Struggle, Stalemate, and Victory (Praeger, 2011); and Let Us Have Peace: Ulysses S. Grant and the Politics of War and Reconstruction, 1861-1868 (University of North Carolina Press, 2014).
Simpson's most recent book is Reconstruction: Voices from America's First Great Struggle for Racial Equality (Library of America, 2018). He is currently working on the next volume of his biography of Ulysses S. Grant, entitled Ulysses S. Grant: The Fruits of Victory, 1865-1885.
The Robert Fortenbaugh Memorial Lecture is presented each year on November 19, the anniversary of the Gettysburg Address. The goal of the lecture is to speak to the literate general public without abandoning solid scholarly moorings.