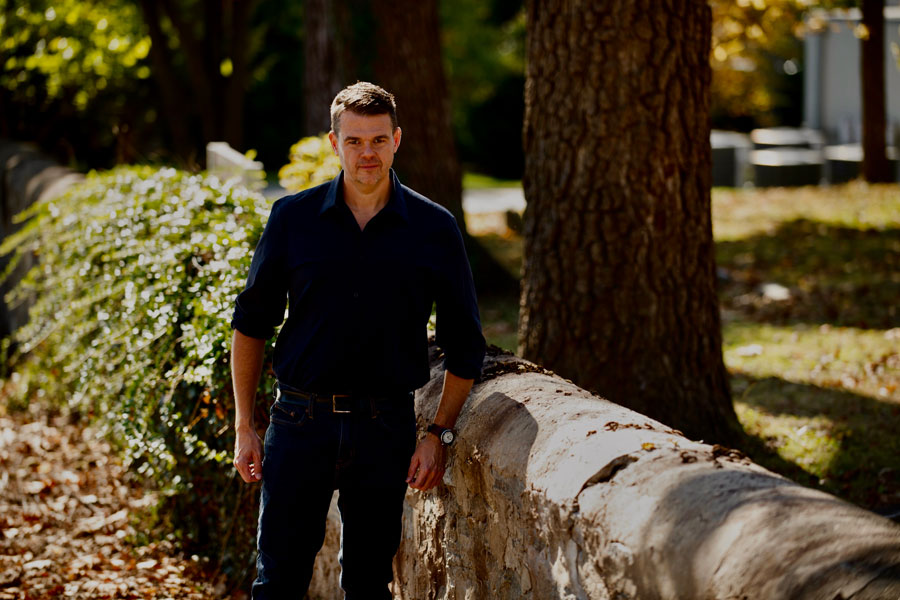 In August, the National Endowment for the Humanities (NEH) announced its latest grant recipients for humanities projects, including Gettysburg College Prof. Jim Downs, the Gilder Lehrman NEH professor of Civil War era studies and history. The NEH selected Downs' proposal as one of 239 humanities projects across the nation receiving funds, totaling $28.4 million toward programs, research, preservation, and educational endeavors. The awarded $163,054 individual grant will go toward Downs' project, entitled "Civil War Archives: A New Social and Cultural History of the Civil War."
"From education programs that will enrich teaching in college and high school classrooms to multi-institutional research initiatives, these excellent projects will advance the teaching, preservation, and understanding of history and culture," said Adam Wolfson, acting chair of the NEH.
Down's project is a two-week institute that will allow 36 faculty members in higher education to study Reconstruction and Civil War history. Downs' grant is one of 12 in the category of institutes for higher education faculty, in which recipients explore humanities topics and work alongside scholarly experts in a one- to three-week intensive program. The grants in this category earned a total of $2.1 million.
"The Institute, which I will be directing, is an effort to rethink the approach to Civil War history by examining meaning of the archive, which has been of great interest among a range of scholars across the humanities and social sciences," Downs said. "What is truly exciting about the Institute is that I was able to handpick some of the nation's leading scholars to come to Gettysburg this summer to teach college professors who study the Civil War."
Downs looks forward to examining Civil War archives as ideological spaces to better understand "how we know what we know." He plans to bring together numerous scholars, including some whose concentrations are not limited to the Civil War, such as Ann Stoler, anthropologist and professor at The New School in New York City, and Jennifer Morgan, historian and professor at New York University. Downs' editorial colleagues from the journal "Civil War History," including Yale University's Crystal Feimster and Mercer University's Sarah Gardner, will also present lectures.
One aspect of the project that Downs finds especially advantageous is the proximity to Gettysburg College's archives and landmarks of the Civil War right in town. "I am very fortunate to do this," he said.
Founded in 1965, the NEH contributes to learning and research in the fields of literature, philosophy, and history through grants for peer-reviewed proposals throughout the United States.
Read about Prof. Jim Downs' scholarship and contributions to the history department at Gettysburg.