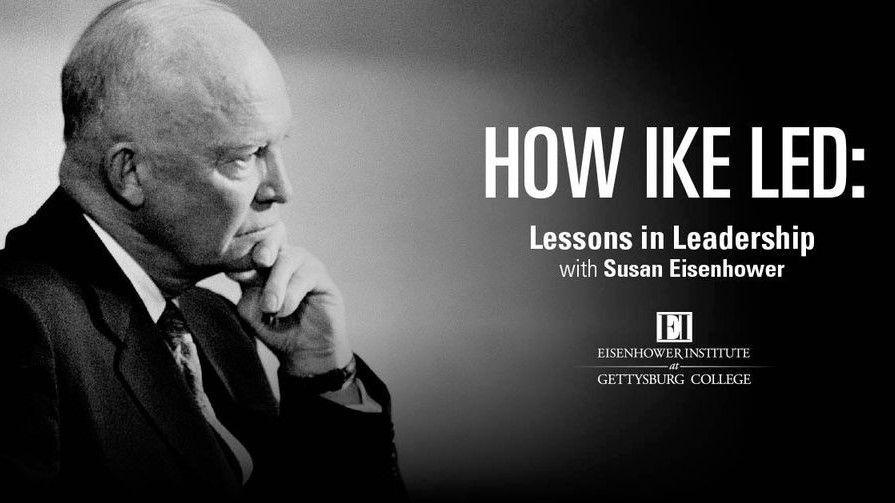 Join Gettysburg College and the Eisenhower Institute in celebrating the release of Susan Eisenhower's new book, How Ike Led: The Principles Behind Eisenhower's Biggest Decisions.
Few people have made decisions as momentous as Dwight D. Eisenhower—from World War II to the early years of the Cold War. He was a man of character, a principled leader who embraced accountability and worked tirelessly to forge unity of purpose. How Ike Led shows us not just what a great American did, but why—and what we can learn from him today.
President Bob Iuliano hosts this special conversation with Susan Eisenhower, founder of the Eisenhower Institute and expert-in-residence.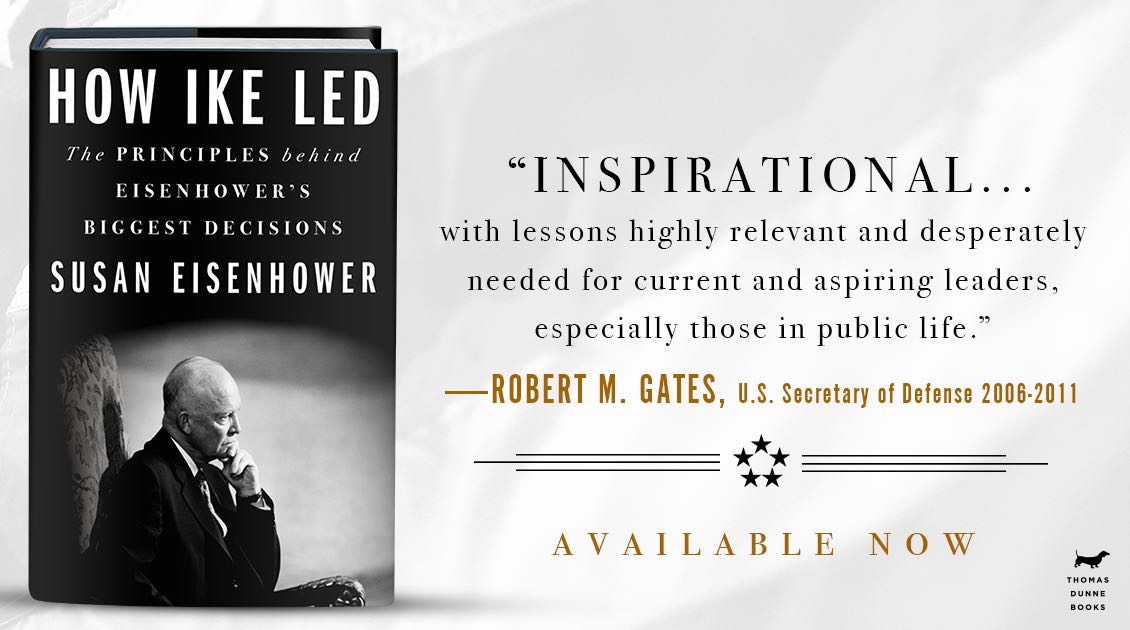 Read about the connections between How Ike Led and Gettysburg College's mission to prepare the next generation of leaders and citizens.
I wanted my SALTT students, as well as College undergrads and rising generations, to know Eisenhower—not just his accomplishments as a leader. There were other vital elements he possessed, including character, focus and empathy. It has been a great privilege for me to interact with my Gettysburg students and, in the context of my new book, I believe that Ike has a lot to say to them." –

Susan Eisenhower
Speakers
Susan Eisenhower, one of President Dwight D. Eisenhower's four grandchildren, is a consultant, author, and a Washington, DC-based policy strategist with many decades of work on national security issues. She lectures widely on such topics, including strategic leadership. Through the Eisenhower Institute at Gettysburg College, Ms. Eisenhower offers her undergraduate program, Strategy and Leadership in Transformational Times, which highlights the vital intersection between strategy and leadership while emphasizing the truly transformational times we are living in today.
Bob Iuliano has served as president of Gettysburg College since 2019. A native of Watertown, Mass., Pres. Iuliano has dedicated nearly his entire professional life to higher education. Previously, he served as Deputy to the President, Senior Vice President and General Counsel at Harvard University, and as a lecturer at Harvard College and the Harvard Graduate School of Education.
This event is sponsored by the Eisenhower Institute at Gettysburg College. Please contact ei@gettysburg.edu with any questions.