Every year, the Institute hosts three formal lectures in Gettysburg that are open to the public:
The Blavatt Lecture
The Henry M. Scharf Memorial Lecture on Current Affairs
The Constitution Day Lecture
These lectures bring prominent speakers to campus to speak on a variety of issues. Past speakers have included Secretary of Homeland Security and Governor Tom Ridge, Senator Russ Feingold, New Jersey Governor Christine Todd Whitman, Ambassador of Nicaragua to the United States Francisco Campbell, House Majority Leader Richard Armey, Attorney General Richard Thornburgh, and Senator Tom Daschle.
See the calendar of scheduled events.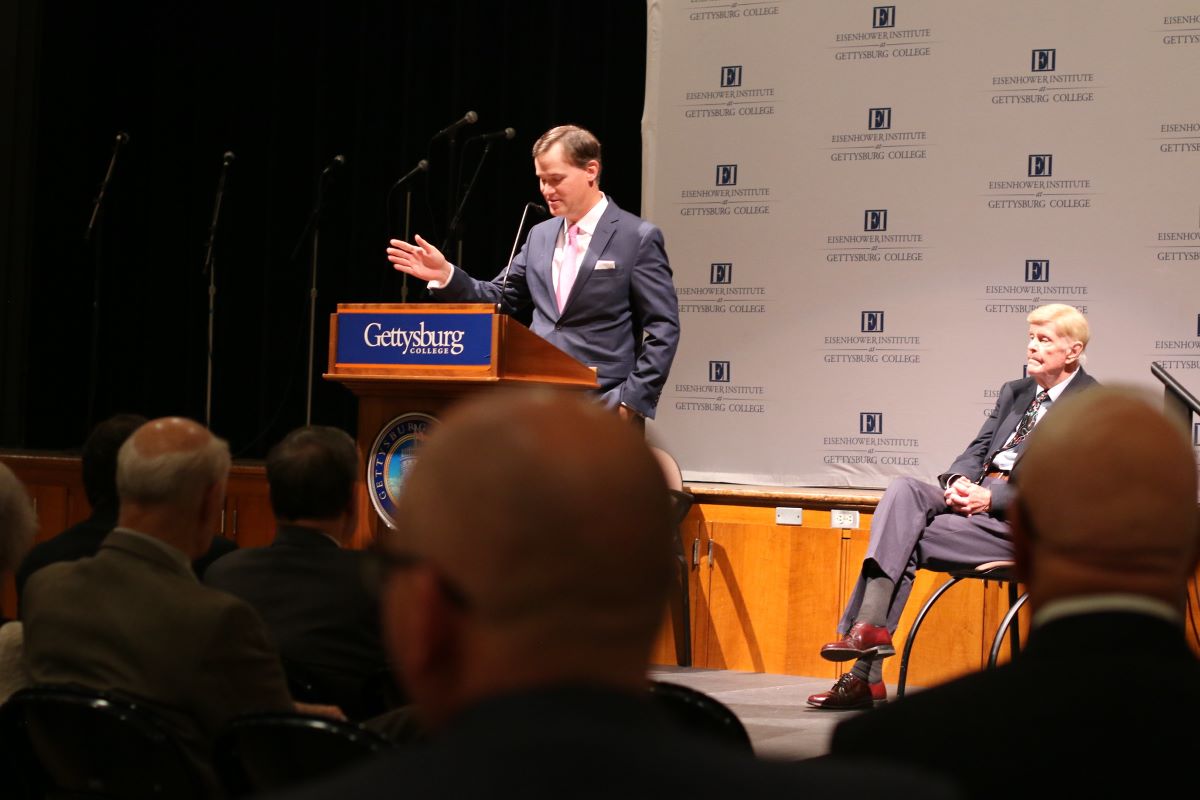 Blavatt Lecture
Inaugurated in 1996, the Blavatt Lecture brings to Gettysburg College individuals whose professional experiences provide a unique perspective on the American political system. The lecture is made possible by the generosity of Mr. and Mrs. Ronald Blavatt of Owings Mills, Md. Both of the Blavatt's sons graduated from Gettysburg College, as did their spouses: Jeffrey '88 and Kelly '03 and Jason '90 and Amy '91.
In 2019, the lecture was delivered by Kasey Pipes, a notable biographer and historian who served as a speechwriter for California Governor Arnold Schwarzenegger and President George W. Bush.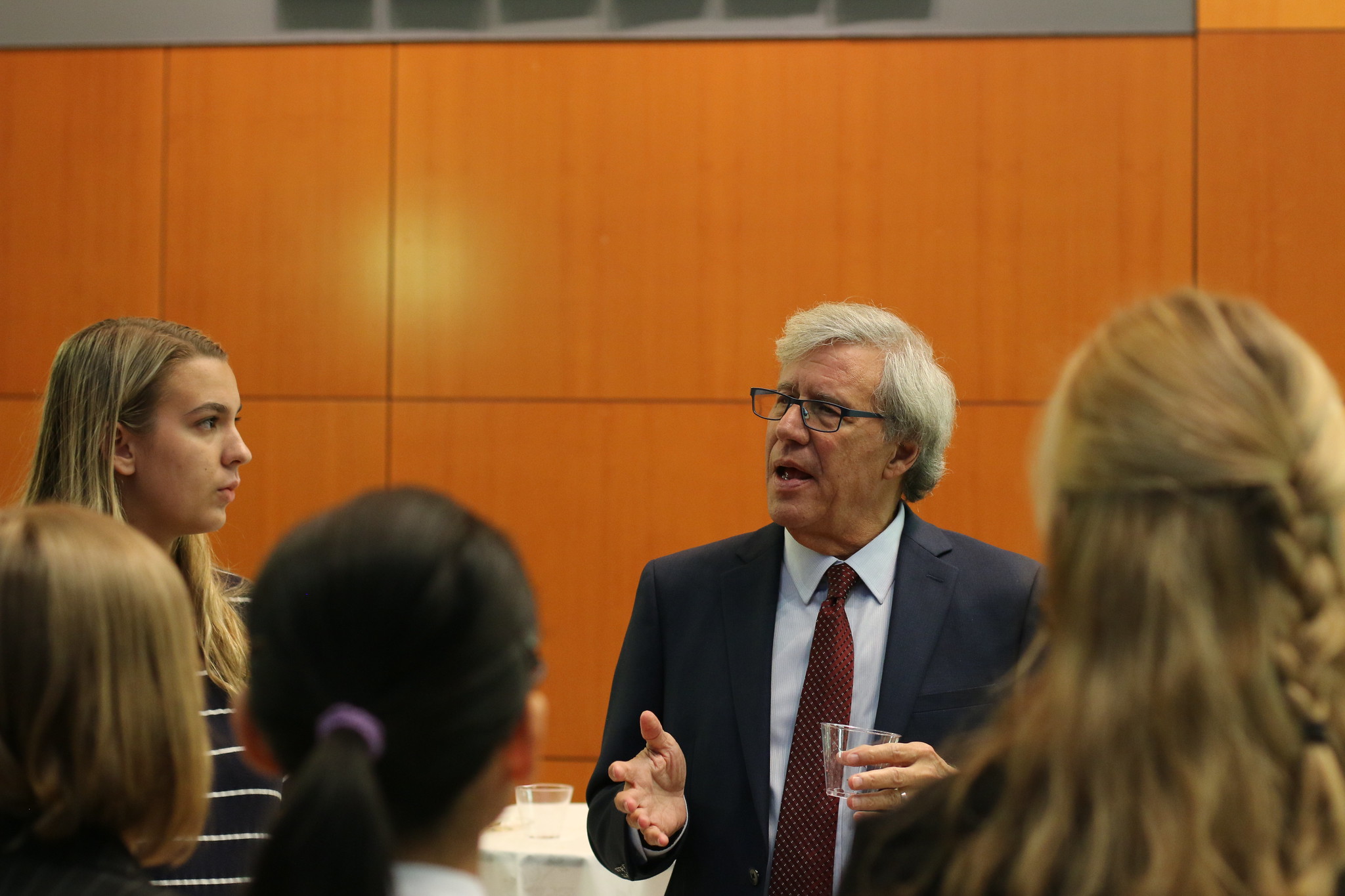 Henry M. Scharf Scharf Memorial Lecture
Dr. F. William Sunderman, a member of the class of 1919, established the Henry M. Scharf Memorial Lecture on Current Affairs in 1977 to honor his long-time friend Henry Scharf. Scharf, a member of Gettysburg College's Class of 1925, was the builder of the Majestic Theater—a venue the Eisenhowers frequented while in Gettysburg. Within the broad focus of "current events," the annual lectures have provided a podium for many distinguished speakers.
At the 2019 Scharf Lecture, University of Chicago professor Geoffrey Stone discussed the political and legal battles over the future of Roe v. Wade.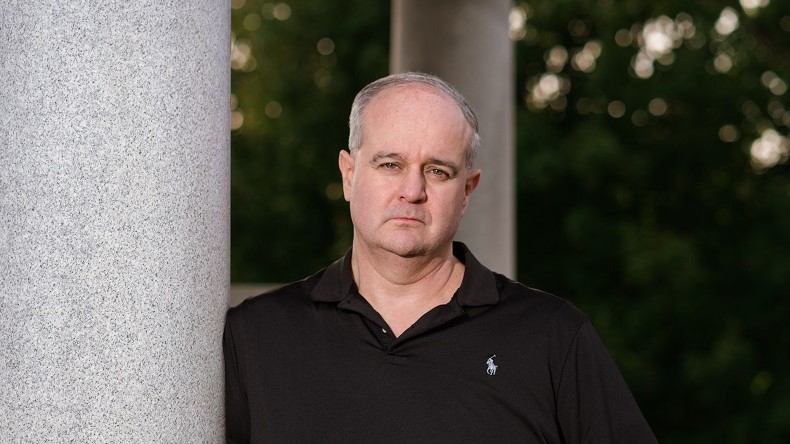 Constitution Day Lecture
On October 30, 1956, President Dwight D. Eisenhower signed a proclamation declaring September 17-23 as Constitution Week. The Institute honors the legacy of President Eisenhower through sponsoring an annual Constitution Day Lecture to engage leaders and learners in a respectful dialogue with a focus on the future.
The 2020 Constitution Day Lecture featured former DHS analyst Daryl Johnson, one of the nation's foremost experts on domestic extremism, discussing the rise of violent domestic extremism in the United States.