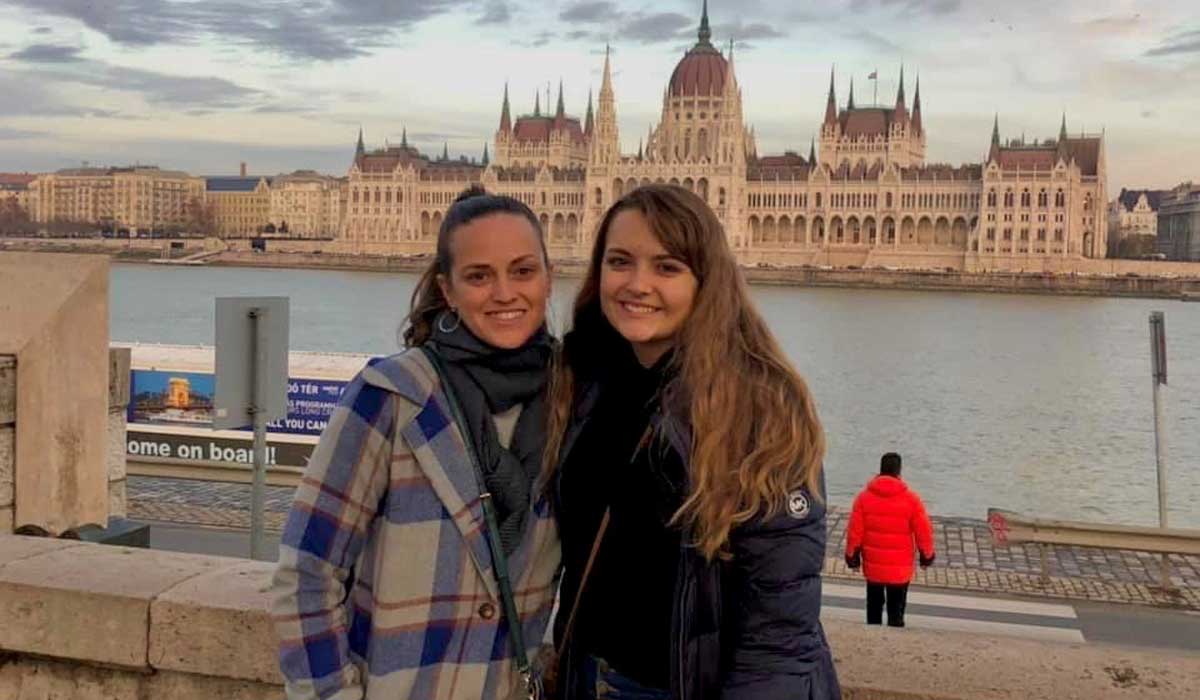 Hello! I am Madison Miller '21 (she/her/hers), a senior at Gettysburg College originally from Shippensburg, Pa. I am a mathematical economics major with a double minor in business and mathematics.
This year, I am working as one of the senior interns for the Admissions Office. As a seasoned tour guide, I am excited to make new connections and make a lasting impact on prospective Gettysburg students in my new role. I have previously interned for Valley Agency Company, an insurance company based in Chambersburg, Pa., and worked in the financial planning sector of Tarte Cosmetics, which is headquartered in New York City.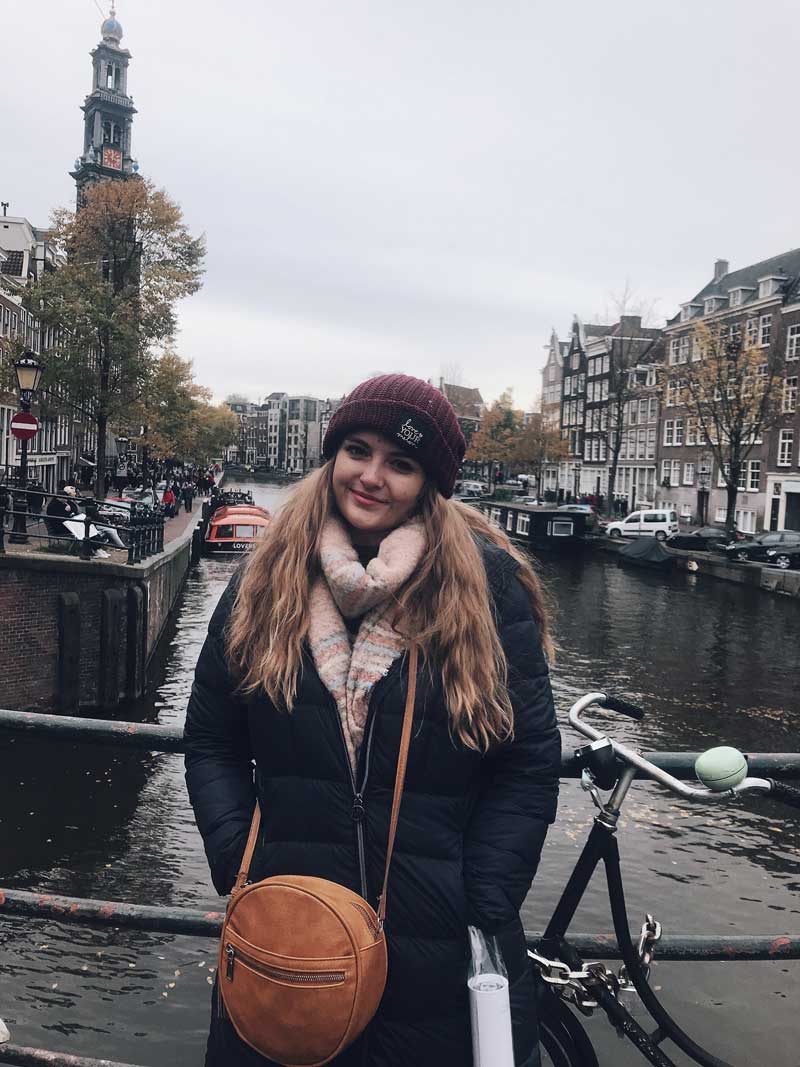 Studying abroad
During the fall of my junior year, I studied abroad in Budapest, Hungary. While in Budapest, I had the opportunity to learn the Hungarian language and immerse myself in the eastern European culture. I also attended two study tours that were led and organized by the McDaniel Budapest directors. We explored Western Hungary, where we participated in wine tours, historical lectures, and explored the Hungarian culture. We also took a 10-day trip to Croatia, where we drove along the countryside and engrossed ourselves in the rich history of Croatia. My most distinguishable experience was learning in the classroom alongside students from all around the world. This opportunity allowed me to broaden my horizons while also having the experience of a lifetime.
Campus involvement and leadership
Outside of the classroom, I am involved with various organizations on campus. I serve as a community advisor for one of our apartment-style residence halls, Apple Hall. This leadership role has taught me valuable skills, such as communication, public speaking, problem-solving techniques, and time management. It also allowed me to connect and form meaningful relationships with a variety of students on campus. Additionally, I had the opportunity to welcome first-year students to college life when I served as a residential assistant (RA). I led Orientation activities, held community meetings, and resolved a plethora of problems for my residents.
As a member of Alpha Delta Pi (ADPi), a sorority on campus, I have worked with the Ronald McDonald House, a charity that provides housing to families who have children staying in a nearby hospital. ADPi also expanded my networking circle and introduced me to lifelong friends. I have furthered my leadership roles within Greek Life by serving on the executive board for Order of Omega, an honors fraternity on campus. Furthermore, I work for Campus Recreation as a supervisor for intramural sports. This leadership position reinforced my problem-solving skills and taught me how to work with a team to create successful events. Lastly, I have served on Gettysburg College Campus Activities Board (CAB) as head of special events. I planned and ran a variety of events on campus, such as laser tag, movie nights, and live performances. This experience taught me how to work with members of the College and outside vendors for event planning.
My growth at Gettysburg
Gettysburg College truly has something for everyone. In my three years here, I have grown into a different person—in a positive way. I have done a lot of amazing and different things on this campus, a lot of which would not be possible if I had not chosen Gettysburg. This new position is just another opportunity for me to grow as a person in this community, and I look forward to my new responsibilities.
I cannot wait to meet prospective students this year and hope to serve as a resource and mentor to those I have the pleasure of meeting!
If you would like to reach out to me with any questions, feel free to email me at millma17@gettysburg.edu. I look forward to speaking with you!
By Madison Miller '21
Posted: 09/09/20