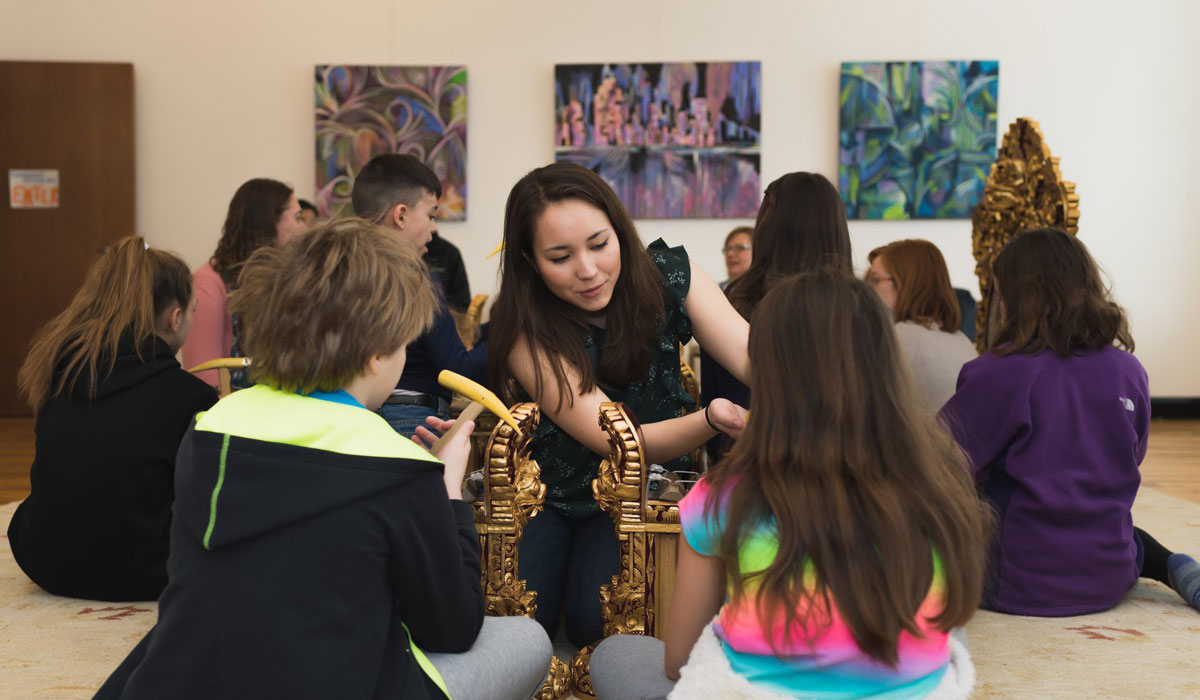 Gettysburg College is a vibrant intellectual community where students are encouraged to follow their passions and pursue what interests them most. For many, music is that passion.
Over the last 12 years, Gettysburg College has successfully helped to place 100 percent of its music education majors in careers and graduate school programs upon graduation. At times, those outside of the major have also found their way back to the classroom, serving as Pre-K teachers to college professors. Below are three Gettysburgians who are teaching music today.
Matt Carlson '13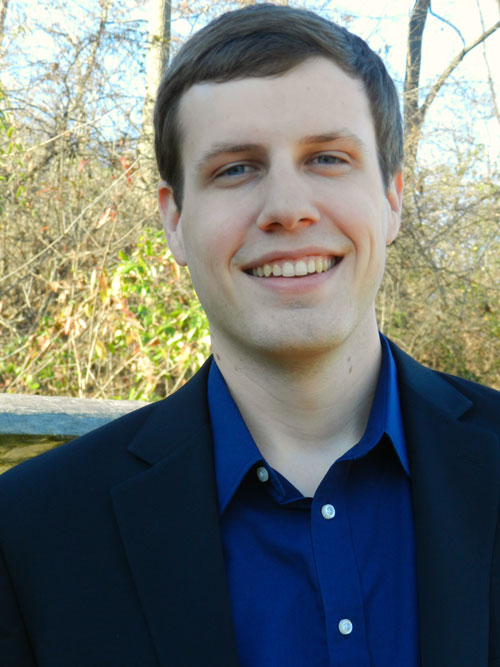 Teacher: High School Choir and 4th Grade General Music/Choir
Bermudian Springs School District
York Springs, Pennsylvania
Degree earned
"I graduated in 2013 with a bachelor of science in music education. In my college search, I was looking for a small, liberal arts school with a strong music program. From the moment I stepped onto campus, I knew that Gettysburg was the right place. The Sunderman faculty were able to customize unique opportunities for me that wouldn't be possible at other places."
Memorable campus experiences
"I studied composition with Prof. Avner Dorman, who took time out of his schedule to work with me on writing a piece for a chamber ensemble that was visiting campus during my sophomore year. I had never thought of writing music before Prof. Dorman encouraged me to do so, and now composition is a huge part of who I am as a musician.
"In addition, Prof. Brent Talbot was—and continues to be—my mentor in all things music education. Prof. Talbot is the artistic director of the Gettysburg Children's Choir, and I was an intern with the choir in the fall of 2013. I learned so much from him about teaching choir in an engaging and meaningful way, and it was very helpful to work with area students in grades 3-8 as opposed to college-level music majors. This experience made me feel really prepared for student teaching in the next semester, and I continue to draw from it every day in my current job."
Current role
"I teach high school choir and 4th grade general music and choir in the Bermudian Springs School District in York Springs. I was hired by the district, just 20 minutes north of campus, in late April of 2013 before I graduated from Gettysburg. The music education program taught me not only how to be a great music teacher, but also how to be great at a wide variety of different kinds of music-making. While other schools track their music education majors into areas of expertise (general, choral, instrumental, etc.), the Sunderman Conservatory offers a comprehensive Pre-K - 12 certification that prepares students to teach any and all topics."
How Gettysburg helped
"My music education degree from Gettysburg College prepared me tremendously for my career. I've been able to apply all the different experiences I received from my professors to my current job in a true liberal arts fashion. I have completed a master's degree in choral conducting at Michigan State University. The preparation and experiences that I had at Gettysburg were essential in being admitted to and graduating from one of the top choral conducting programs in the country."
Kelly Reymann '18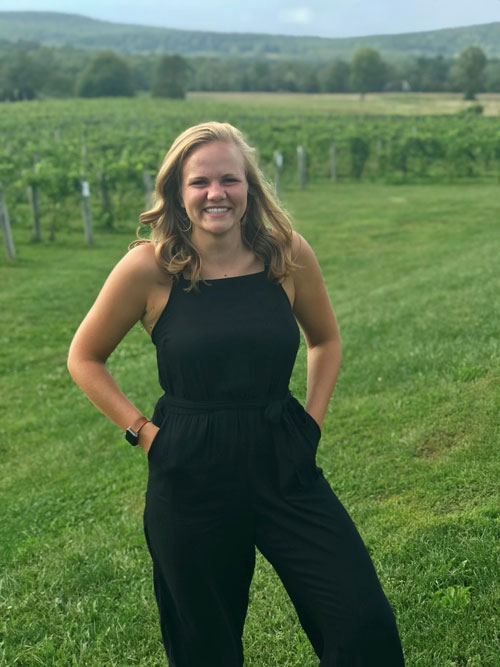 Teacher: Pre-K - 5th Grade General Music and Choir
Frederick County, Maryland
Degree earned
"I earned a bachelor of music education degree from Gettysburg in 2018. I was particularly drawn to Gettysburg because of its variety of opportunities for field work and performance throughout the program, and the breadth of topics we were able to explore."
Memorable campus experiences
"Some of my most memorable moments as a music education major involved being a member of one of the four choirs at the College. As a first-year student, I had the opportunity to go on the Gettysburg College Choir tour to Nicaragua, where we performed at a variety of schools, churches, and community areas while experiencing and learning about the culture. The music-making and community-building that we experienced on that trip was incredible. It is something I will never forget."
Current role
"Currently, I teach Pre-K - 5th grade general music and chorus in Frederick County, Maryland. I have most enjoyed getting to connect with and learn from my students. I have such a diverse and dynamic population at my school. That has provided learning opportunities for me that I never expected, and it has challenged me in really meaningful ways. It's been amazing to be able to incorporate music into the whole relationship building experience."
How Gettysburg helped
"I do feel that our music education program prepared me for my career, specifically in pedagogy, professionalism, and critical thinking skills. I feel that Gettysburg equipped me with such a solid foundation of both music knowledge and teaching skills that made many things more comfortable for me from the start. More importantly, I was challenged to think differently and critically about music education in so many ways during my undergraduate studies. That way of thinking has been so incredibly important as I begin to navigate my position and figure out how my music teaching is going to be most meaningful and effective to all of the students I interact with. I was also challenged to self-reflect throughout my time in this program, which not only led to personal growth but also professional growth—a process that continues in my current position."
John Hart '06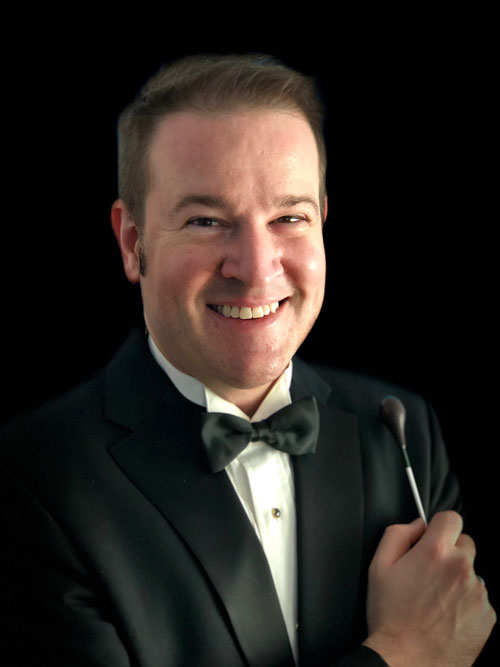 Assistant Professor of Music
Keene State College
Keene, New Hampshire
Degree earned
"I earned a bachelor of arts in music from Gettysburg in 2006. I initially decided on Gettysburg College because of my belief in the liberal arts philosophy and Gettysburg's reputation for an excellent music education program."
Memorable campus experiences
"I had many memorable experiences as a music education major, too many to count. Prof. Marta Robertson expanded my worldview and conception of what it is to be a musical person; Prof. Rob Natter pushed me to be a better conductor and recognize the importance of expressive gesture; and Prof. Jocelyn Swigger believed in my ability to grow—even my then-abysmal piano skills—and taught me to believe in myself."
Current role
"I am currently in my first year as assistant professor of music at Keene State College in Keene, New Hampshire. I am the concert band director, the low brass studio instructor, coordinator of brass studies, coordinator of instrumental music education, and student teacher supervisor. Here, I can be a teacher—first and foremost—while simultaneously performing music at a high level, and contributing to the creation of new knowledge through my scholarly research. In each of those components, it's the relationships I forge with students and colleagues that energize and feed me. I interact with my students on a daily basis, and I'm immensely grateful for that."
How Gettysburg helped
"Absolutely, Gettysburg College's music education program set me up for success, in more ways, perhaps, than I am aware. This model of early and continuous field experience is a concept that we're only just starting to embrace on the large scale in music teacher education, but it's something that Gettysburg College has been doing for decades.
"In a sense, we as Gettysburg College students had a bit of an advantage over other programs I might have attended once it came time to find a job. I found that when I started interviewing, I had significant experience with students in musical settings, and that worked to my advantage. I would also point out that Gettysburg College's music education program sent us to field placements that were often very dissimilar to my own background. Seeing what K-12 music programs look like in rural settings—when I'd grown up in suburban Connecticut—or in inner city Harrisburg, opened my eyes and my heart to realities that differed from my own. I think these experiences set me up to think of how I can use my power, privilege, position, and platform to help people who have less privilege than myself."
Learn more about Gettysburg College's Sunderman Conservatory of Music and its music programs.
By Hassan Williams-Kone '21
Posted: 11/14/19