Note: Due to the COVID-19 pandemic, this event has been canceled (as have many others). Please see the College's Coronavirus Information page for details.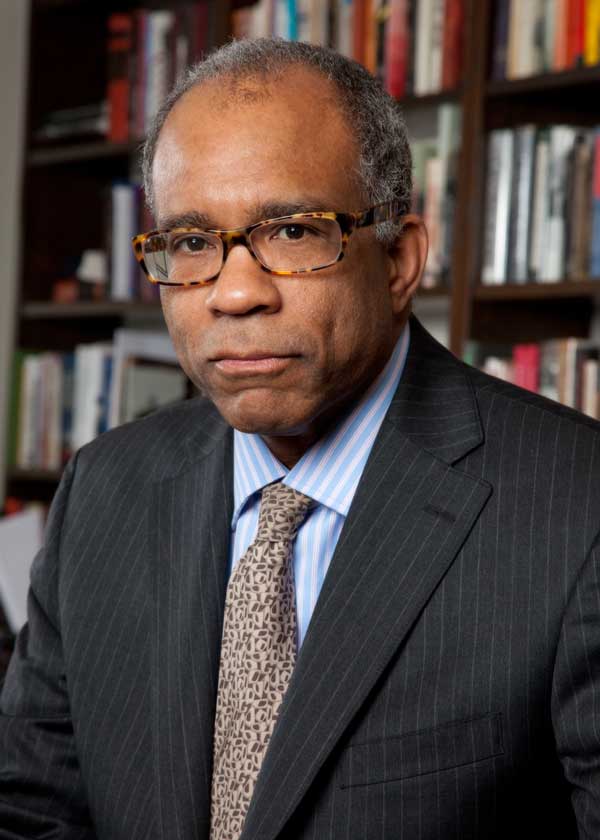 On Thursday, March 19, Gettysburg College will host its inaugural Presidential Speaker Series featuring author and Harvard Law professor Randall Kennedy at 7 p.m. in the College Union Building Ballroom on campus. The series, which is free and open to the public, is designed to give the College community the opportunity to reflect together on issues that matter—whether political, economic, social, cultural, or artistic. At the event, Gettysburg College President Robert W. Iuliano will offer introductory remarks. The keynote will be followed by a Q&A Session in which Mr. Kennedy will engage with audience members.
Mr. Kennedy's talk will explore the continued consequence of race in American society. He will approach this topic through a particular lens, "The Infamous N-Word in American Culture," during which he expects to examine the history of the word—as well as its conflicting and controversial usage by members of different communities. The presentation is designed to remind audiences that words matter, and they can be used to divide and alienate as much as to unite and inspire.
As the Michael R. Klein Professor of Law at Harvard Law School, Mr. Kennedy teaches courses on contracts, criminal law, and the regulation of race relations. He is an alumnus of Princeton University, Oxford University, and Yale Law School. He served as a law clerk for Judge J. Skelly Wright of the United States Court of Appeals and for Justice Thurgood Marshall of the United States Supreme Court.
Awarded the 1998 Robert F. Kennedy Book Award for Race, Crime, and the Law, Mr. Kennedy writes for a wide range of scholarly and general interest publications. His works include For Discrimination: Race, Affirmative Action, and the Law (2013), The Persistence of the Color Line: Racial Politics and the Obama Presidency (2011), and Sellout: The Politics of Racial Betrayal (2008), among others.
Prior to the lecture, Mr. Kennedy will visit two Gettysburg classes—Africana Intellectual History and Education for Social Change—and speak with College senior leadership, faculty, administrators, and students from various campus groups and organizations, including the President's Advisory Group for Inclusion and Belonging.
Supported by the Robert D. and Barbara Hanson Fund of the Foundation for Enhancing Communities, Mr. Kennedy's presentation is in partnership with the Bias Awareness Resource Committee during Stop Bias at the Burg Week—a week of educational programming meant to bring heightened awareness to Gettysburg College's values of mutual respect, support, inclusivity, and intercultural tolerance.
Learn more about Randall Kennedy and his forthcoming presentation.