Bringing the Gettysburg community together to reflect on issues that matter: political, economic, social, cultural, and artistic.
Free and open to the public.
CANCELED: Randall Kennedy: 'The Infamous N-Word in American Culture'
Note: Due to the COVID-19 pandemic, this event has been canceled (as have many others). Please see the College's Coronavirus Information page for details.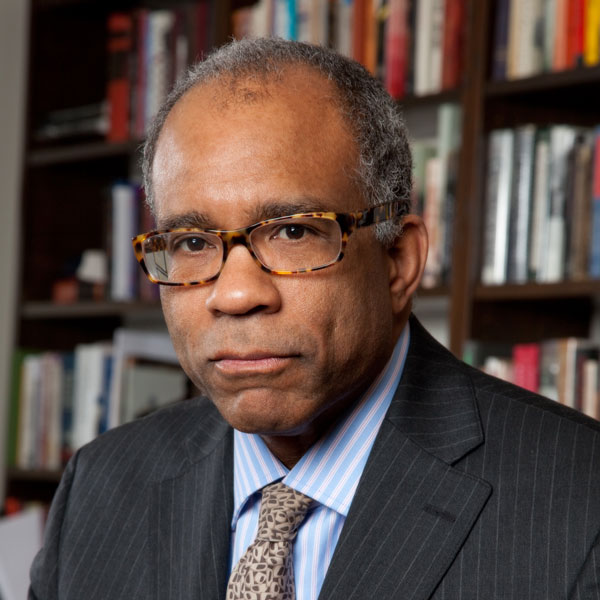 Gettysburg College's inaugural Presidential Speaker Series will feature author and Harvard Law professor Randall Kennedy.
Mr. Kennedy's presentation, "The Infamous N-Word in American Culture," explores the history of the word, as well as its conflicting and controversial usage by members of different speech communities. The talk is meant to underscore the importance of words as symbols within society, and how they can be used to divide and alienate as much as to unite and inspire.
As the Michael R. Klein Professor of Law at Harvard Law School, Mr. Kennedy teaches courses on contracts, criminal law, and the regulation of race relations. He is an alumnus of Princeton University, Oxford University, and Yale Law School. He served as a law clerk for Judge J. Skelly Wright of the United States Court of Appeals and for Justice Thurgood Marshall of the United States Supreme Court.
Supported by
Mr. Kennedy's appearance is supported by the Robert D. and Barbara Hanson Fund of the Foundation for Enhancing Communities.
In partnership with
Bias Awareness Resource Committee: BARC is committed to supporting a living, learning, and working environment in which all members are respected and their differences are valued. BARC is charged with reviewing bias incident reports and with implementing strategies to educate, to strengthen, and to support the campus community when such incidents occur.
Stop Bias at the Burg Week: A week of educational programming meant to bring heightened awareness to Gettysburg College's values of mutual respect, support, inclusivity, and intercultural competence.