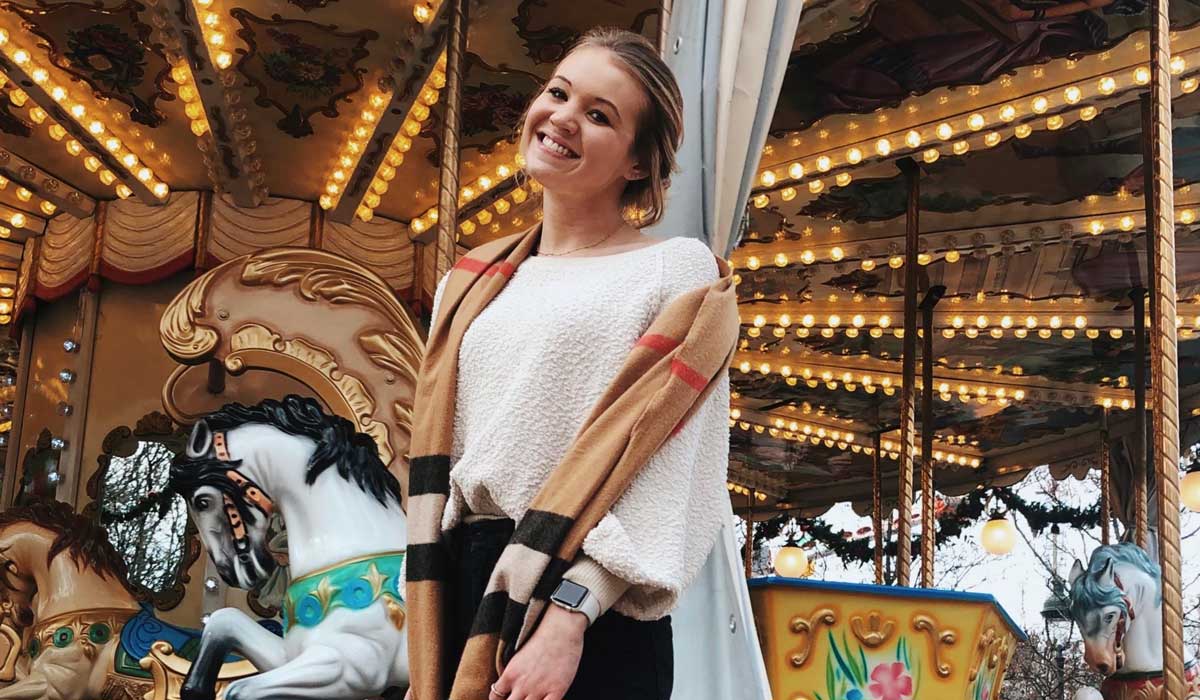 Hi! I'm Gabi Eglinton '21 (she/her/hers), a senior from Worcester, Pa. At Gettysburg College, I am pursuing an English teaching certification with a minor in French.
Outside of class, I am heavily involved with the Office of Admissions. There, I serve as a tour guide, virtual visit ambassador, and senior intern. This work is incredibly rewarding. I enjoy speaking with prospective students and their families, providing them a glimpse into the Gettysburg experience. I'll never stop sharing narratives about the College that I love.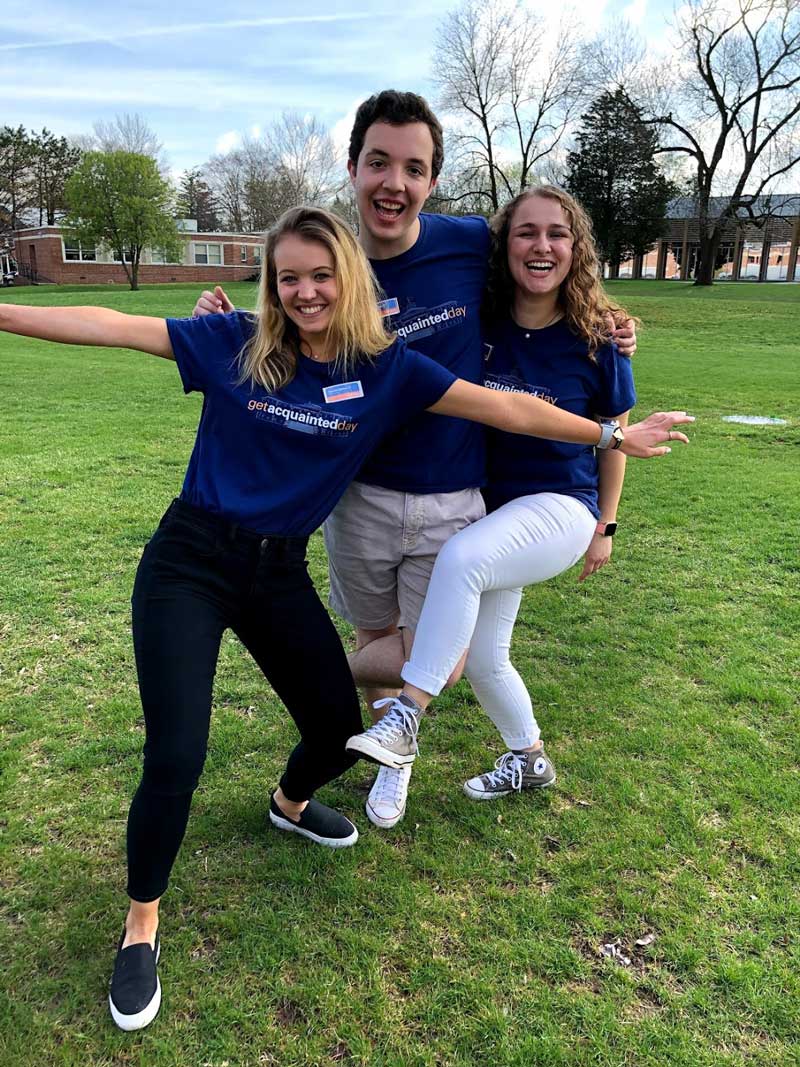 Campus involvement and leadership
This passion for storytelling is coupled with my desire to inspire wellness within others. I volunteer weekly with Campus Kitchen, a Center for Public Service (CPS) program where I assist with the cooking and packaging of meals for Gettysburg community members. Additionally, I'm a member of the sorority Alpha Delta Pi, serving as its vice president for member development. In this position, I participate on the executive board for the Delta Rho chapter, serving as both a mentor and a disciplinary force. I ensure that our members are succeeding academically and are mindful of their overall well-being. To maintain a sense of positivity, I have been leading hour-long journaling workshops via Zoom, where questions are formulated to inspire introspective thinking and self-reflection. I always leave feeling refreshed and ready to take on the day!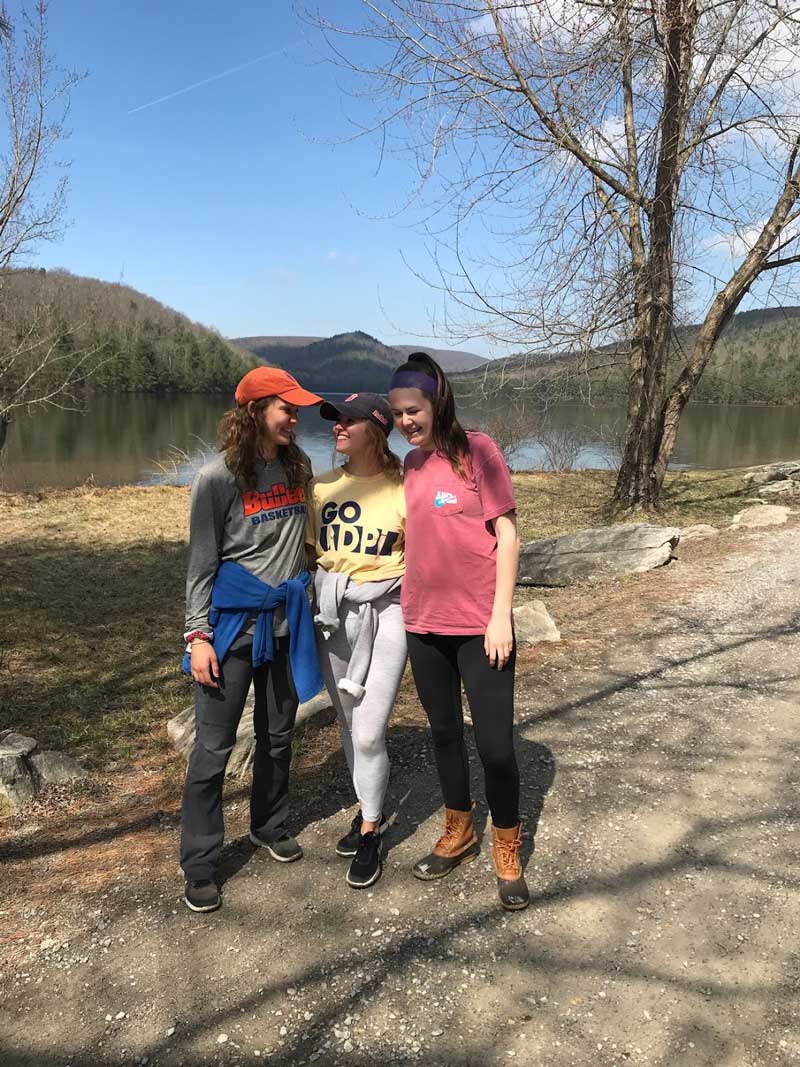 Studying abroad
In the fall of my junior year, I participated in a study abroad program in Paris, France. There, my experience was completely immersive—I lived with a French host family, conversing and cooking with them, and took courses while speaking in the French language. Each morning would consist of bread, jam, espresso, and a daily metro ride past the Eiffel Tower. The most memorable aspect of my semester abroad was the metro ride to and from class—I eventually mastered the Parisian public transportation system, far before I ever learned to navigate my home city of Philadelphia. The success of my abroad experience can be credited to the Center for Global Education. With ease and simplicity, my French courses were able to be transferred towards academic requirements.
Pursuing my passions at Gettysburg
Gettysburg College has granted me the opportunity to pursue all of my passions, and its comprehensive list of distinctive programs clearly distinguishes itself from other similar institutions. Each day, I wake up and am excited to learn, whether it be about educational strategies, literary analysis, new communication styles, wellness tactics, or simply more about myself. Gettysburg inspires me to search for knowledge in every form.
If you would like to reach out to me with any questions, feel free to email me at egliga01@gettysburg.edu. I look forward to speaking with you!
By Gabi Eglinton '21
Posted: 09/08/20