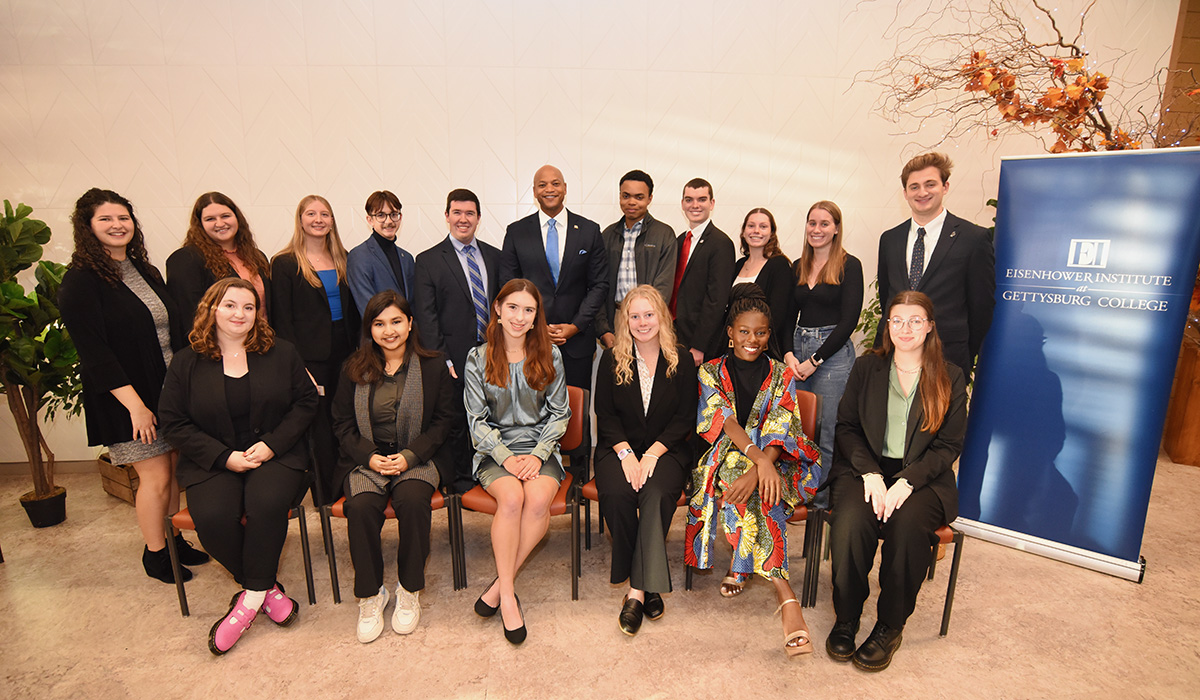 As I reflect on my four years at Gettysburg, I am amazed at the sheer number of incredible opportunities I have had in such a short amount of time. From living abroad with a host family in Copenhagen, Denmark, to conducting policy research with my professors, I can now add "meeting the governor of my state" to the list of things my high school self would not believe I would do as a college student.

Born and raised in Maryland, I was overjoyed when I first heard that Gov. Wes Moore would be visiting Gettysburg to participate in the Blavatt Lecture and talk about the role of Gen Z in the current political landscape. There could not be a better time or place for the event because, as Gettysburg College students, we are tasked with rising to the "unfinished work" of our time, pursuant to the call of President Lincoln's famous address 160 years ago. And as it was at that time, democracy is still an experiment that is fragile and worth protecting. My generation will soon be the leaders grappling with how to bridge the deep divides that ripple across our nation.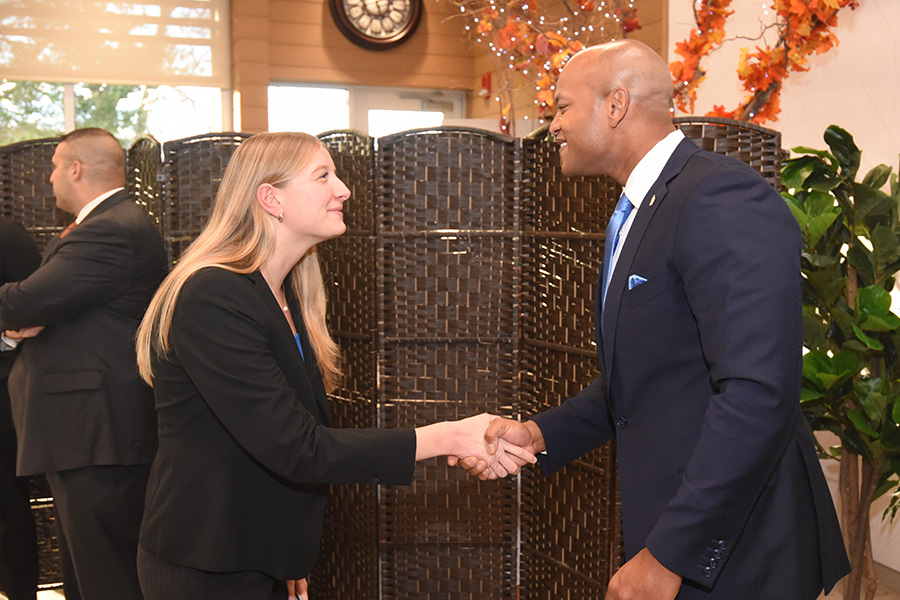 Gov. Moore addressed the audience with a sense of humor and authenticity that brought a genuine human element to the big, overarching ideas he was speaking about. He opened by sharing the story of how, when he was young, his father was denied medical care because the doctors at the hospital believed he was exaggerating his condition, only to die at home a couple of hours later. His very first memories of society are ones where he did not feel seen or valued, and this mentality could have easily kept him away from government and service because he was so fearful of how leaders treated people like him.
He decided that instead of constantly cleaning up the debris from splintered systems, he would become a part of the system and redefine the broken institutions themselves. One point Gov. Moore made that resonated with me is that you do not need to check off certain boxes before you can change the world; you just need the urgency to move now. My peers and I often get so caught up in getting certain awards or degrees or recognition, but none of those accolades matter unless we have an intrinsic desire to do the work that will actually help the people who need our support.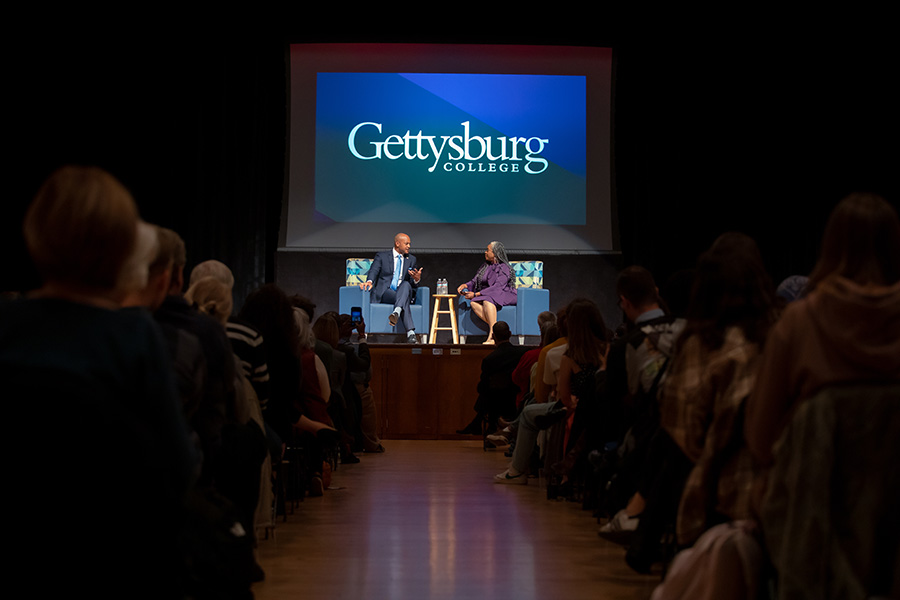 Gov. Moore also touched on a topic that has been at the forefront of most of our minds recently: a mistrust in our government and the officials who are elected to serve us. He said that blind faith in the inherent goodness of our political structure is not what will move us forward, but rather a healthy, ever-present skepticism. Public service and skepticism go hand in hand, and as long as skepticism is a companion instead of a conqueror, healthy patriotism can still prevail.
My experiences with the Eisenhower Institute and its programming have illuminated how true this statement is. From the Washington Connections Program in the fall of 2020 to the Fielding Fellowship during my senior year, we have never shied away from examining the efficacy of the systems in which we will eventually work. We question things like the electoral college, term limits for politicians, gun rights, and even the efficiency of international organizations like the United Nations. We debate the issues that do not have a one-size-fits-all solution because we know how crucial it is to see all sides of a problem, especially at a time when social media algorithms create echo chambers that tend to oversimplify nuanced ideas.
After listening to my governor speak on stage at my school, I am proud to be a Marylander and proud to be a Gettysburgian. As I prepare to enter an uncertain job market, I am confident that my Gettysburg education has given me the critical thinking, communication, and civic engagement skills to stand out from other applicants. Gov. Moore reminded us that, as graduates of Gettysburg, people will take us seriously. I will soon possess this "potent credential," and I intend to use it wisely.
Learn more about the Eisenhower Institute and its mission to prepare students to become leaders of change in the world of tomorrow.
By Alyssa Gruneberg '24
Photos by: Abbey Frisco, Office of Maryland Gov. Wes Moore
Posted: 11/08/23