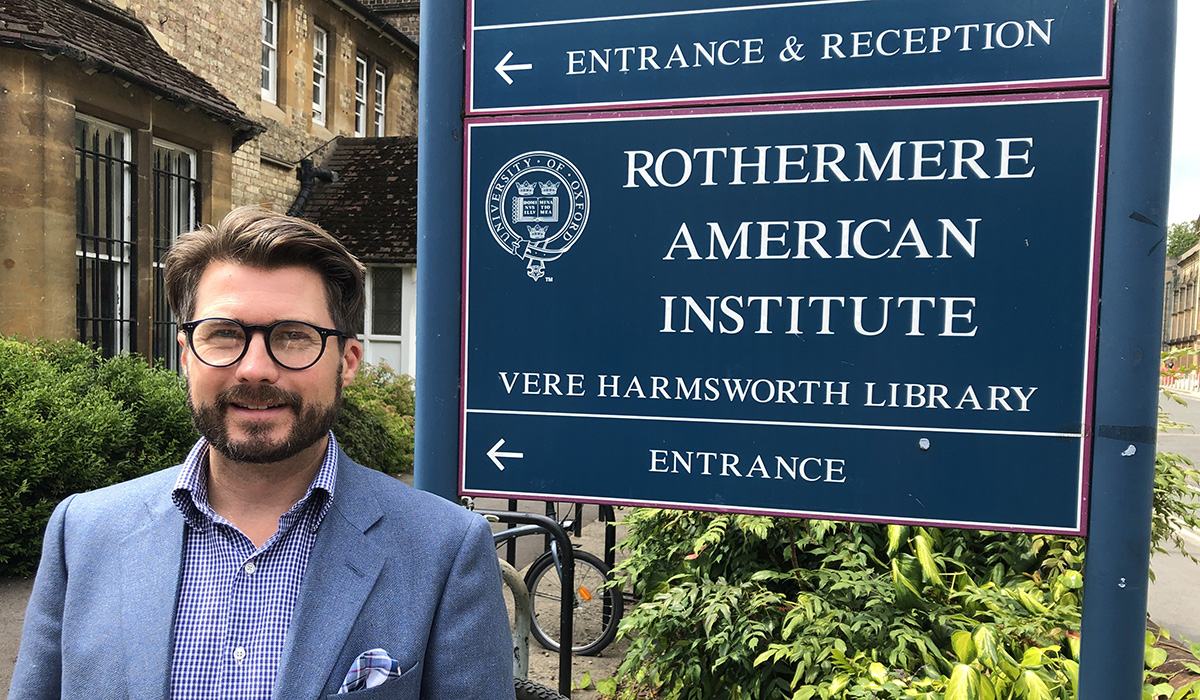 This summer, after researching and filming on battlefields in France with his digital history research team as part of the Jack Peirs Project at Gettysburg College, Interdisciplinary Studies Prof. Ian Isherwood '00 traveled to the United Kingdom to serve as a Fellow-in-Residence at the Rothermere American Institute (RAI).
At RAI, the University of Oxford's center for studying the United States, Isherwood worked on his next book, which is currently under contract. With the working title "Remembering America's Wars," his new project will examine five conflicts in U.S. history that have made a profound impact on Americans' views on war: the Civil War, World War I, World War II, the Vietnam War, and the Global War on Terrorism. As a scholar who focuses on the intersection of history and memory, Isherwood's book will focus on the politics of both the present and past as it relates to these conflicts. Isherwood is the author of Remembering the Great War, along with many other scholarly works on the history of war throughout his career.
"I am deeply honored to spend part of my summer in Oxford at the Rothermere American Institute," Isherwood said. "This book is a major undertaking. In it, I will be examining the way our society confronts the trauma of war from a long historical perspective and the ways in which we both remember and forget our past."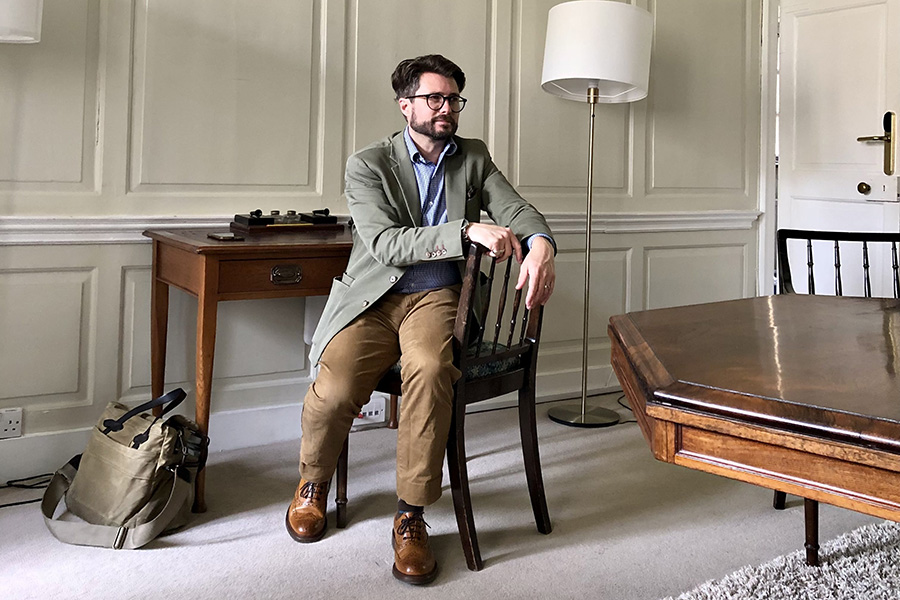 This fellowship comes after a year of serving as the Harold Keith Johnson Chair of Military History at the U.S. Army War College, its most prestigious visiting professorship, where he joined the academic Department of National Security and Strategy for the 2022-2023 academic year. At the War College, Isherwood developed a greater understanding of strategy, war studies, and civil-military relations from his students and colleagues.
"After serving as the Harold K. Johnson Chair of Military History at the U.S. Army War College, I am even more deeply committed to this new project," Isherwood added. "It is of great importance that we ask complicated questions about the wars we have fought and their legacy on veterans and our society."
His new book project builds upon his experiences at the War College and aligns with his career trajectory as a historian of war, including at Gettysburg College for the past 13 years as a member of both the Interdisciplinary Studies Department and History Department. Isherwood often reflects on the interdisciplinary approaches to war studies at Gettysburg due to the significance of the College's distinctive place in American history.
Learn more about Interdisciplinary Studies Prof. Ian Isherwood '00.
By Megan Miller
Posted: 08/18/23