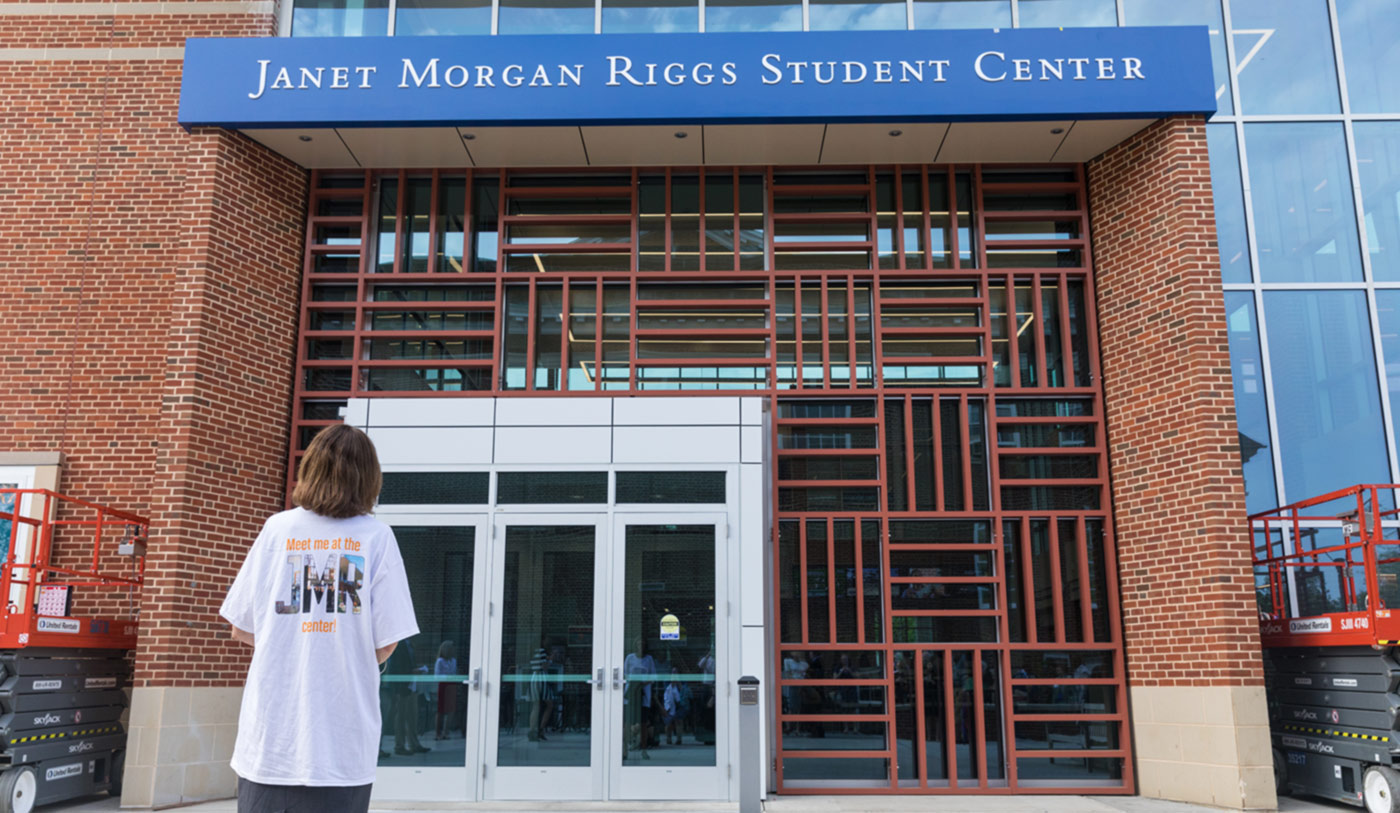 On May 3, the Board of Trustees at Gettysburg College announced the recent addition of the College Union Building (CUB) on campus will be named the Janet Morgan Riggs Student Center, in honor of the College's retiring 14th president. The news was shared at a surprise ceremony held in the Atrium of the College Dining Center.
The 26,000 square-foot addition to the CUB—completed in the fall of 2018—houses Bullet Hole dining space, the Center for Career Engagement, the Garthwait Leadership Center, and Student Activities and Greek Life Offices, as well as space for Student Senate and other student organizations.
"Janet, you have given your heart to this College and to our students. Now, your name will forever grace this building within the heart of our campus," said Board Chair David Brennan '75, P'00 during the ceremony, which kicked off with a performance by the Gettysburg College drumline.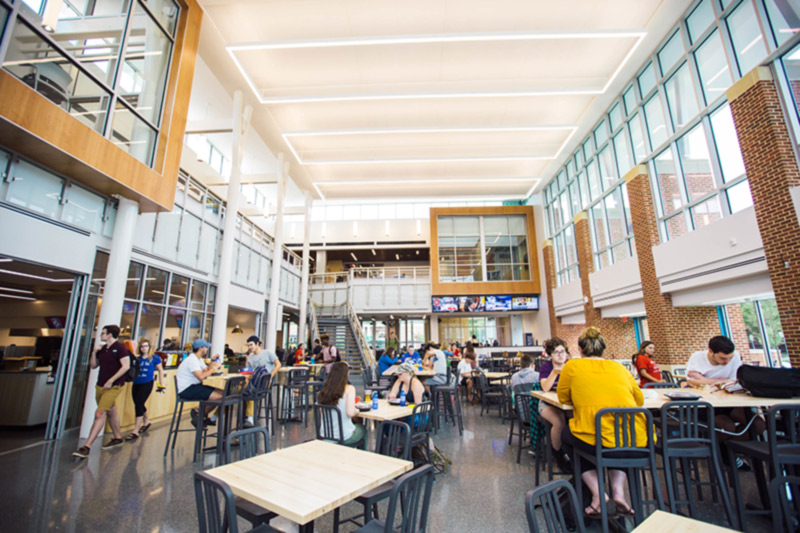 Riggs was appointed president of Gettysburg College in 2009 after serving as interim president in 2008. She will retire on June 30 after devoting more than 40 years to the institution—as a student, professor, presidential assistant, provost, and ultimately president.
Under her leadership, Gettysburg College enhanced its commitment to inclusion and internationalization; strengthened its academic reputation and recruitment efforts; and transformed its campus grounds and facilities. Riggs also spearheaded the most ambitious fundraising effort in the College's 187-year history, Gettysburg Great: The Campaign for Our College, which raised over $160 million and attracted more than 25,000 donors in support of the institution.
To learn more about Riggs' exemplary leadership and dedicated service to Gettysburg College, read her cover story from the winter 2019 issue of Gettysburg magazine.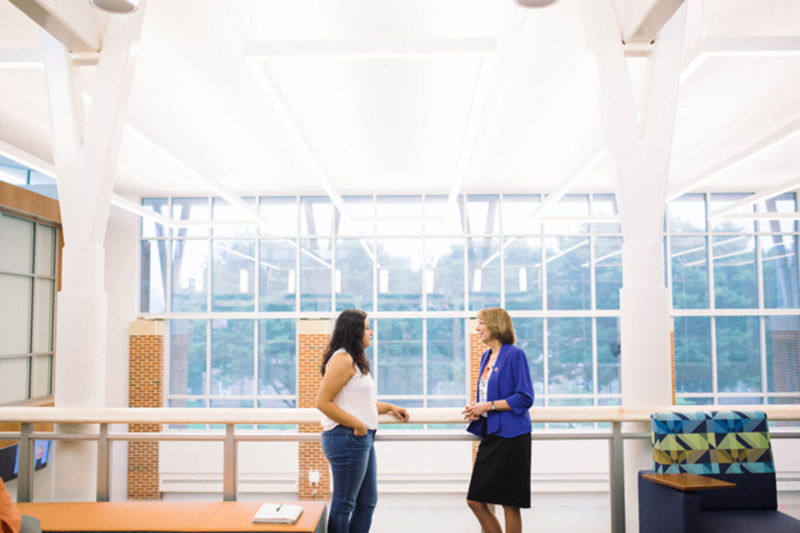 By Mike Baker
Photos by Shawna Sherrell and Miranda Harple
Posted: 05/03/19