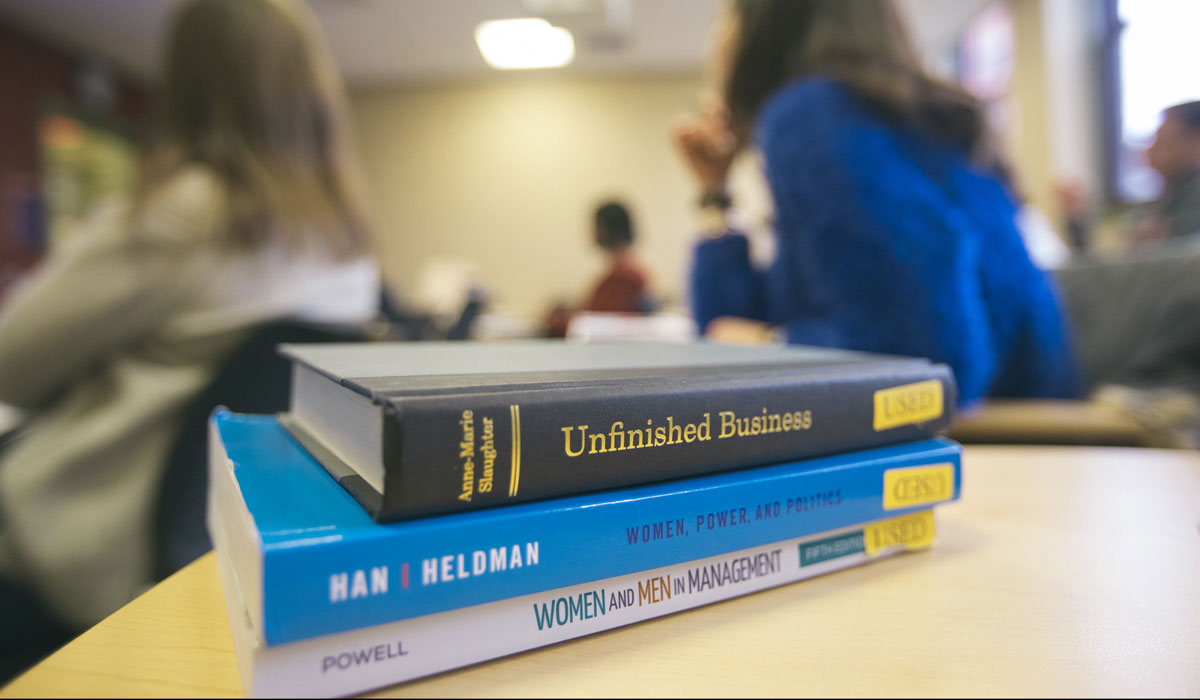 David R. Brennan '75, P'00, Chair of the Board of Trustees at Gettysburg College, has delivered a resounding endorsement of our College's new Business, Organizations, and Management major. By committing to contribute $3.5 million to establish an endowment in support of this highly regarded academic offering, which launched one year ago today, Brennan and the College will ensure the momentum around our new major is sustained into the future.
To inspire significant contributions from others, Brennan's commitment will be leveraged as a giving challenge for all Gettysburgians and those who want to help students graduate ready to lead organizations that matter to society. Brennan has volunteered to match contributions that meet the Brennan Challenge's defined criteria, supplying the necessary financial resources to help Gettysburg College continue to recruit outstanding Business, Organizations, and Management faculty, and develop the courses and co-curricular opportunities that give students an exemplary educational experience.
"I attribute the success I had in my career to my Gettysburg education," said Brennan, retired CEO of AstraZeneca. "It is my hope—in fact, my obligation—to do all that I can to ensure that future generations of Gettysburgians are as prepared as I was to serve as business leaders and engaged citizens in our complex and fast-changing world. I know there are others like me who owe a debt of gratitude to Gettysburg College, and I urge them to join me in supporting this essential and impactful program."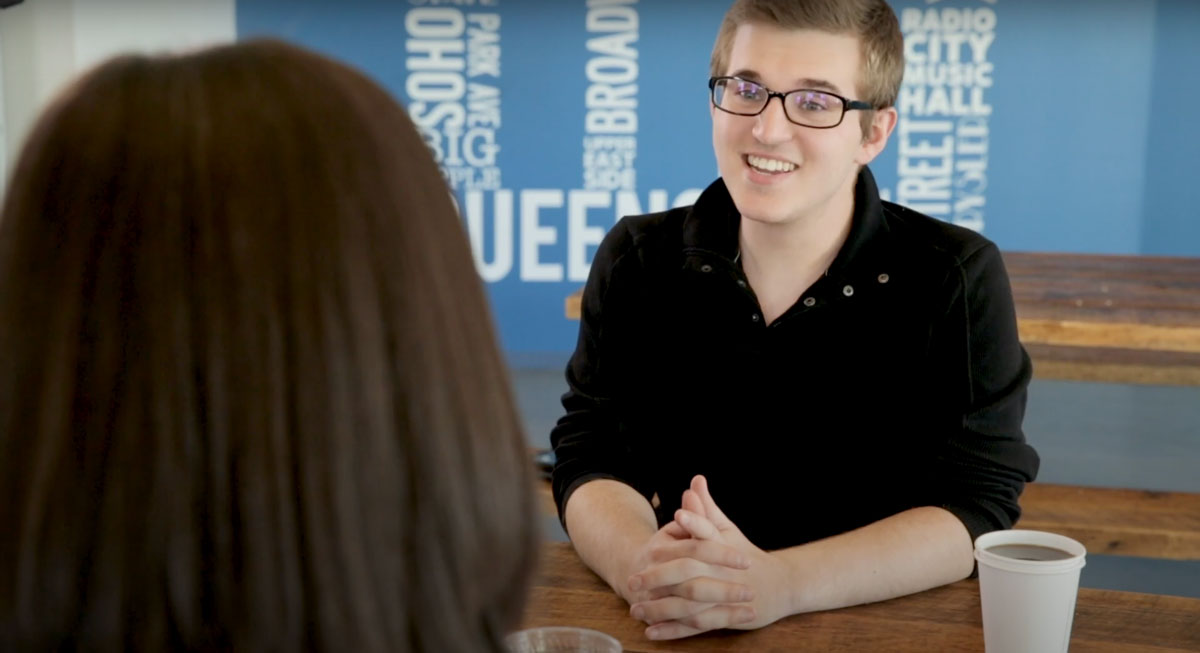 Business, Organizations, and Management Major
Grounded in the liberal arts—a hallmark of the Gettysburg College experience—our Business, Organizations, and Management major is designed to provide students with exposure to the fundamentals of business within a dynamic global economy.
Housed within the College's Management Department, the Business, Organizations, and Management curriculum stresses intellectual boldness, creative problem-solving, entrepreneurial thinking, and the practice of socially responsible management. It has proven to be an ideal major for any student aspiring to a management or leadership position in business, government, the nonprofit sector, or any other organizational environment.
"The Management Department is grateful for this remarkable gift and for the challenge Mr. Brennan has proposed," said Prof. Heather Odle-Dusseau, David M. Levan Endowed Chair of Ethics and Management. "We are thrilled for the opportunity to cultivate our distinctive experiences for Gettysburg College students interested in Business, Organizations, and Management, preparing them for a rapidly changing world where a liberal arts education empowers them to adapt and excel."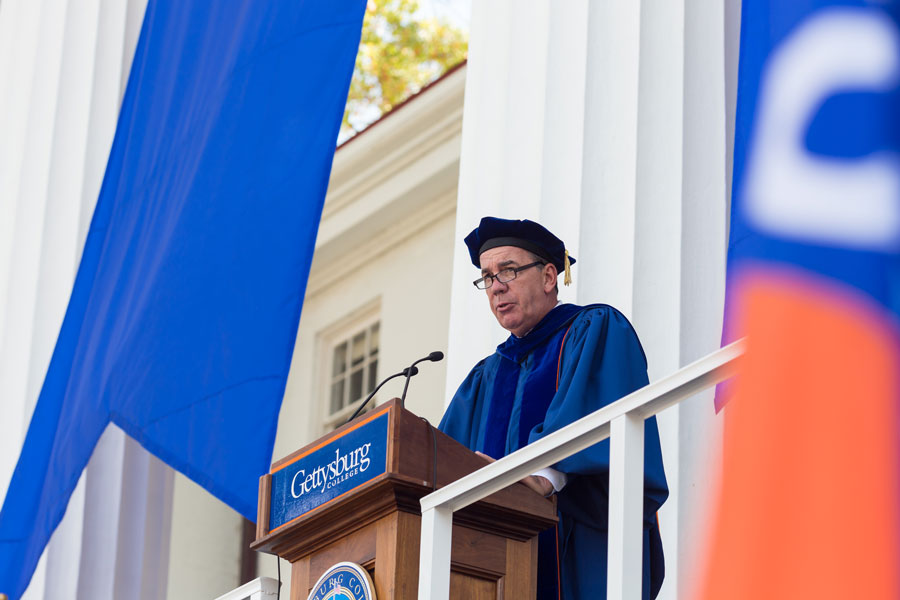 The Brennan Challenge
Brennan's generous $3.5 million commitment will fund a dollar-for-dollar match of all gifts of $25,000 or more, creating named endowed funds supporting the Business, Organizations, and Management major.
Gifts and commitments to the Brennan Challenge will be matched on a first-come, first-served basis until the $3.5 million matching fund is fully claimed.
"We're very pleased, on this special one-year anniversary of our Business, Organizations, and Management major, to launch the Brennan Challenge and to create a powerful opportunity for others to help build a remarkable academic program here at Gettysburg College," said President Bob Iuliano.
"Time and again, David Brennan has stepped forward on behalf of his alma mater—and our institution is better for it. David, in so many ways, represents what this giving challenge is all about, and what it means to be a lifelong Gettysburgian. I would encourage our community to continue to follow his lead."
What Gifts are Eligible for the Brennan Challenge?
Commitments of $25,000 or more, payable over a period of up to five years, are eligible for a matching contribution. Through the Brennan Challenge, donors have the opportunity to establish a named endowment with a gift of at least half of the required minimum. Funding opportunities include:
New faculty positions in accounting and marketing
Minimum required endowments of $3 million and $2.5 million, respectively ($1.5 million and $1.25 million minimum, respectively, if matched)
Curricular course innovation stipends
$250,000 required minimum ($125,000 minimum if matched)
Applied student learning experiences
$100,000 required minimum ($50,000 minimum if matched)
Endowed lecture fund
$100,000 required minimum ($50,000 minimum if matched)
Faculty development fund
$50,000 required minimum ($25,000 minimum if matched)
For more information about the Brennan Challenge, please contact Kathleen Regentin, Assistant Vice President for College Advancement, at kregenti@gettysburg.edu or (717) 337-6594.
By Mike Baker
Photos by Miranda Harple and Shawna Sherrell
Posted: 10/06/20