Through the Department of Management at Gettysburg College, you have the unique opportunity to critically analyze the inner workings of business through a social sciences lens. Located near Washington, D.C., Gettysburg College's historical roots are steeped in leadership that promotes the recognition of progressive, forward-thinking business ethics.
Through curriculum that directly ascribes to Critical Management Studies, the Bachelor of Arts (BA) in Business, Organizations, and Management degree and business minor allow you the full breadth to uncover the organizational structure, power relations, and responsibilities in order to become a successful leader in any environment.
Why Study Management?
Through the engaging curriculum of socially responsible leadership, the management department at Gettysburg College offers students the framework to critically study the complex relationships of statistics and individuals within organizational culture.
A career in the field of management allows you to pursue an array of leadership positions that benefit sectors in society such as business, government, nonprofits, or any other organizational environment. Additionally, data from the U.S. Bureau of Labor Statistics finds that the median annual wage for the management sector was $102,450, the highest of all the major occupational groups, further projecting that employment in all management occupations is likely to grow 8% through 2031, faster than the average for all occupations.
Explore ethical theories, effective communication, and socially conscious learning outcomes of a management degree at Gettysburg College.
Major in Business, Organizations, and Management
Gettysburg College offers a diverse curriculum embedded in the ideology of egalitarianism for its management major. The Bachelor of Arts in Business, Organizations, and Management degree program prepares students for a career in management or leadership through the careful investigation of power dynamics on a local, national, and global scale.
Please note that the BA in Business, Organizations, and Management is offered to students enrolled at Gettysburg after Fall 2019.
Students enrolled at Gettysburg prior to Fall 2019 should view the Organization and Management Studies (OMS) major.
Learn more about the Business, Organizations, and Management major.
Master of Human Resources
Students who graduate from the Bachelor of Arts in Business, Organizations, and Management program may enroll in the Master's of Human Resources program through an affiliation program with Rutgers University.
Business Minor
The business minor at Gettysburg College includes six courses in subjects such as finance, marketing, accounting, organizational behavior, and economics. Students must also choose an additional elective—which may be taken while studying abroad if approved by the department chair—to cement their understanding of business.
All non-management undergraduate students are welcome to declare a minor in business. Ultimately, this program is meant for students who may have questions about a career in business yet aren't looking for a management degree.
Learn more about the business minor.
Curriculum
From operations management to the sociology of tourism, Gettysburg offers the unique ability to view empirical data through numerous cultural and economic perspectives in contemporary society, giving you the full picture.
View the wide array of courses in the management curriculum.
What Makes Gettysburg's Management Department Different
Studying management at Gettysburg College isn't just learning how organizations ebb and flow through the economy. It's also about cultivating your leadership skills through an inclusive, people-first perspective that grants you the professional connections that last a lifetime. At Gettysburg, management majors and business minors learn through a series of engaging courses that promote an active curiosity in the power structures that dominate organizations within society, exemplifying the need for a liberal arts education.
Through an executive-in-residence management program, small class sizes of less than 18 students, and hundreds of opportunities to utilize their growing leadership skills, management students have the distinct opportunity to mold their education in the most historically-rich sector of the country.
Career Preparation
Recognized by the Princeton Review among Colleges that Create Futures, Gettysburg management students are set up for success from the moment they step foot on campus. Students looking to cultivate their leadership skills, prepare for a career in management, or to connect with employers are recommended to visit the Center for Career Engagement.
connectGettysburg
With management alumni at Gettysburg achieving success in companies such as Goldman Sachs and Co. and Morgan Stanley, students are encouraged to utilize the connectGettysburg platform to engage with over 30,000 active alumni to grow their professional network.
Student Life Opportunities
With over 120 student-led clubs and organizations on campus, Gettysburg offers students an array of choices rooted in diversity and inclusion such as the Academic Honor Society Pi Lambda Sigma, a business club, and the Entrepreneurship and Social Innovation Initiative (E-SII).
Management majors and business minors may also find further leadership development through the Garthwait Leadership Center where they may engage in week-long experiences including backpacking, hiking, rock climbing, kayaking, or cooking.
See the kind of valuable connections you can make on campus in your first year at Gettysburg.
Experiential learning
Management majors at Gettysburg have the option of engaging in their choice of an Immersion Project, an Internship, or a Global Study Experience before the beginning of their senior year.
As part of the Critical Action Learning (CAL) experience, these applied learning experiences give students the chance to apply the knowledge gained from their management major outside the classroom.
Lead Change With a Management Degree at Gettysburg
Whether you choose a management major or a business minor, Gettysburg's Department of Management has the tools you need to succeed. With a top entrepreneurship initiative, student-led organizations, and study abroad opportunities, a degree in Organization and Management Studies (OMS) or minor allows you to extend the knowledge gained from your curriculum into contemporary society.
Students that pursue the management bachelor's degree at Gettysburg are supported starting from the time of their enrollment and into their future career where they can network with over 30,000 active alumni. Join a community where your voice has the power to change the lives of thousands of others.
Request more information about the management programs at Gettysburg College.
Social Media
Get updates and learn more about the Management department.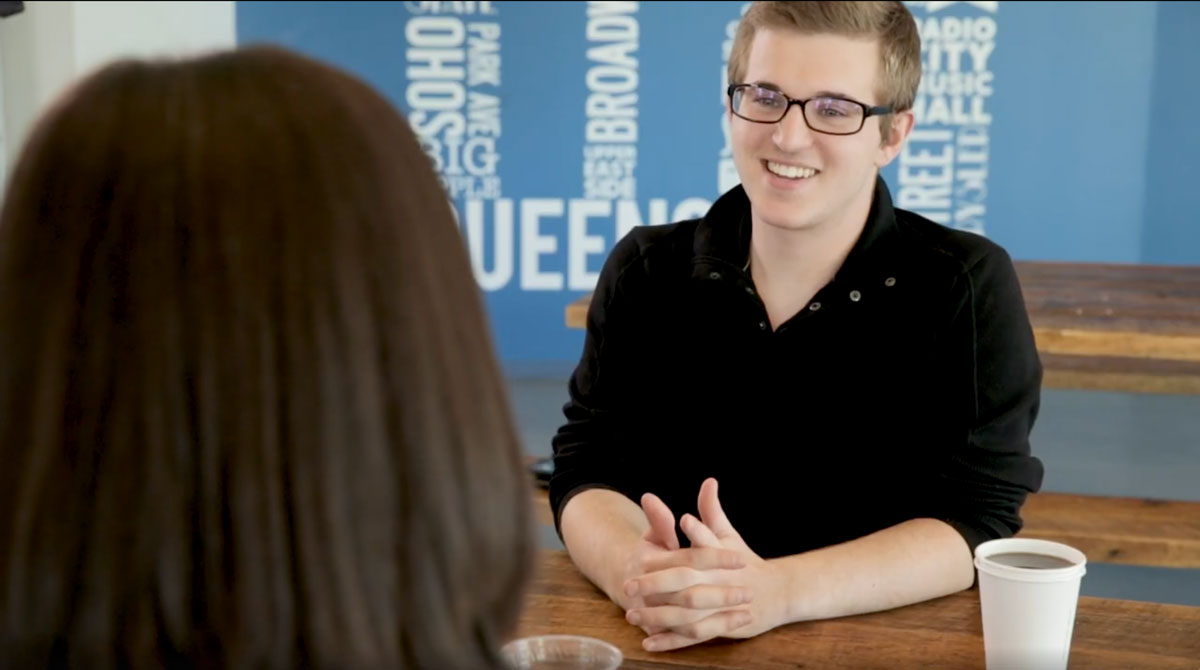 Our distinguished faculty's publications
Management Department Spotlight
John H. Hauser Executive-in-Residence Program
The Department of Management Executive-in-Residence Program was initiated and endowed in honor of John H. Hauser by his family. Mr. Hauser, a philanthropist and business leader in Adams County, not only served on the board of trustees for Gettysburg College, but also contributed generously to the college in the form of many gifts. The focus of the Hauser Executive-in-Residence Program is business ethics and business morality in recognition of John Hauser's strong passion for these aspects of business.