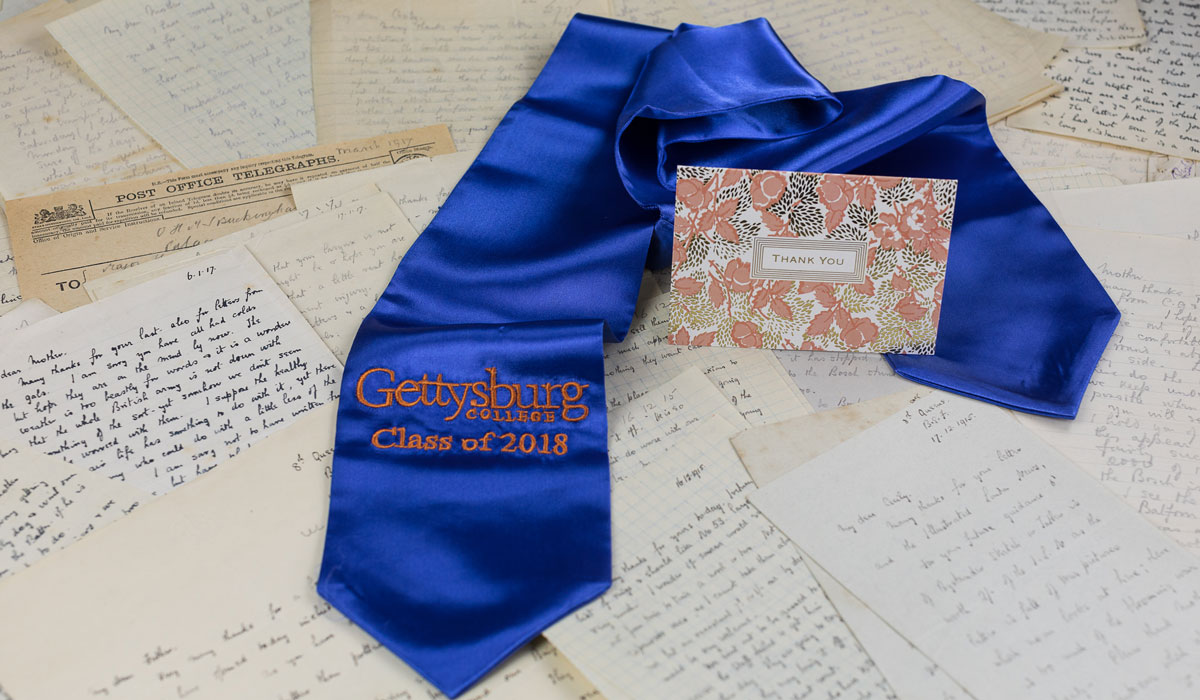 Tune into a new episode of Gettysburg College's podcast, Conversations Beneath the Cupola. In this episode, podcast host President Bob Iuliano is joined by two members of the Gettysburg College community: Psychology Prof. Sahana Mukherjee and Gretchen Natter P'15, assistant dean of College Life and executive director of the Center for Public Service. They discuss the impact of gratitude on our health, the variability in how people express gratitude, and how we at Gettysburg College foster a culture that recognizes the significance of giving back to the community and working toward the greater good.
"One thing that's been exciting for me to watch is our students—whether they're on campus or studying remotely—they're still getting together and exploring what it means to be community organizers in a crisis," Natter said in the episode. "It's been so gratifying to watch them rise to that challenge."
The episode concludes with an anecdotal "Slice of Life" told from the president's perspective. Iuliano uses this moment to reflect on what he's grateful for this holiday season. He's grateful not only for what our students, faculty, and staff bring to the Gettysburg College community but also for his ability to be a part of such a resilient and good-willed community.
Photo by Shawna Sherrell
Posted: 11/19/20