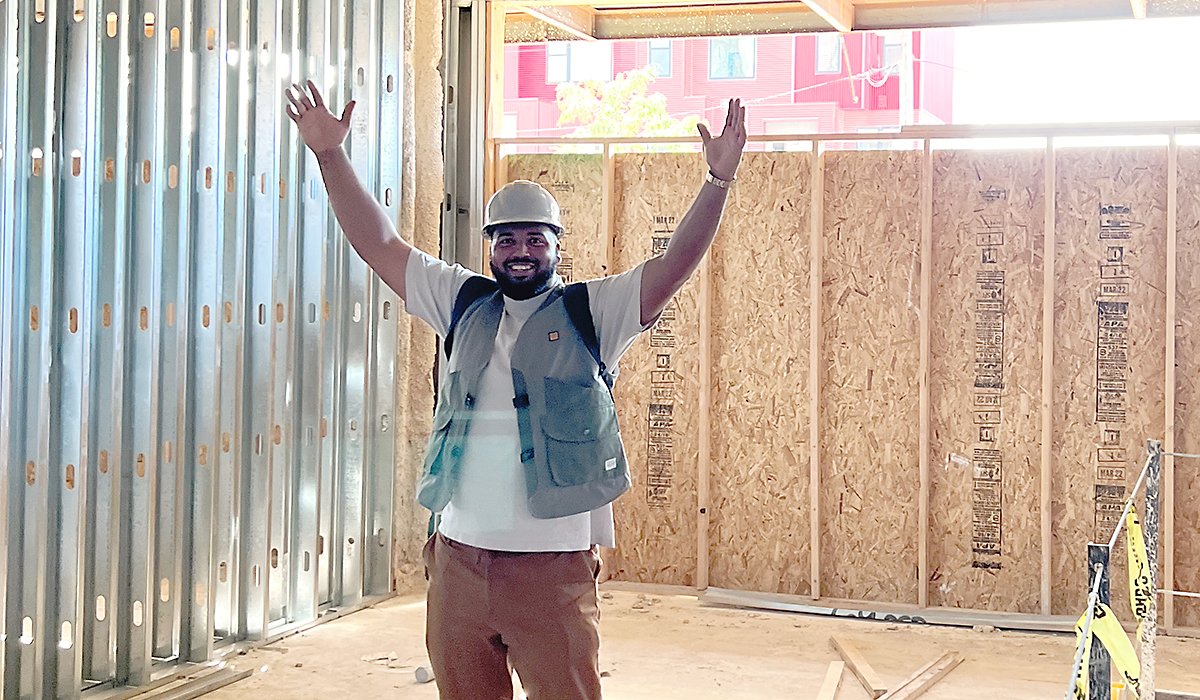 As a recent college graduate working in marketing and design, Rahmi Halaby '18 discovered many businesses often lacked the ability to create brands that resonated with the entirety of their target audience. Prioritizing the power of storytelling and building on varied and impactful experiences at Gettysburg College, Halaby wanted to fill that void, and in December 2020, he launched Linden Ave. Studio, a creative agency operating out of both Philadelphia and Los Angeles.
Fulfilling his lifelong dream of owning a business, Halaby named his multidisciplinary creative studio after the street where his mom lived in Upper Darby Township, just outside Philadelphia. The company, which helps clients highlight their brands and tell their stories to audiences across the country, has worked with some of the world's most innovative brands, including W Hotels, Converse, Moet & Chandon, and Red Bull.
While Linden Ave. Studio was the eventual outcome, the journey to this dream took years of determination and development, the core of which occurred on Gettysburg's campus. As a major in organization and management studies, Halaby concentrated on the behavior of organizations and how to find effective solutions to important issues businesses often deal with today, including sustainability, corporate ethics, and globalization. His curricular requirements for his degree provided an important foundation to his business pursuits.

"I wish I still had my OMS textbooks," noted Halaby. "I definitely think I use my organization and management degree more than the average 27-year-old."
During his junior year, Halaby continued his management studies while abroad in France and took a class on global brand management, which helped further his understanding of effective brand building. As a future business owner, he understood early in his education that he needed to know as much as possible about a variety of topics.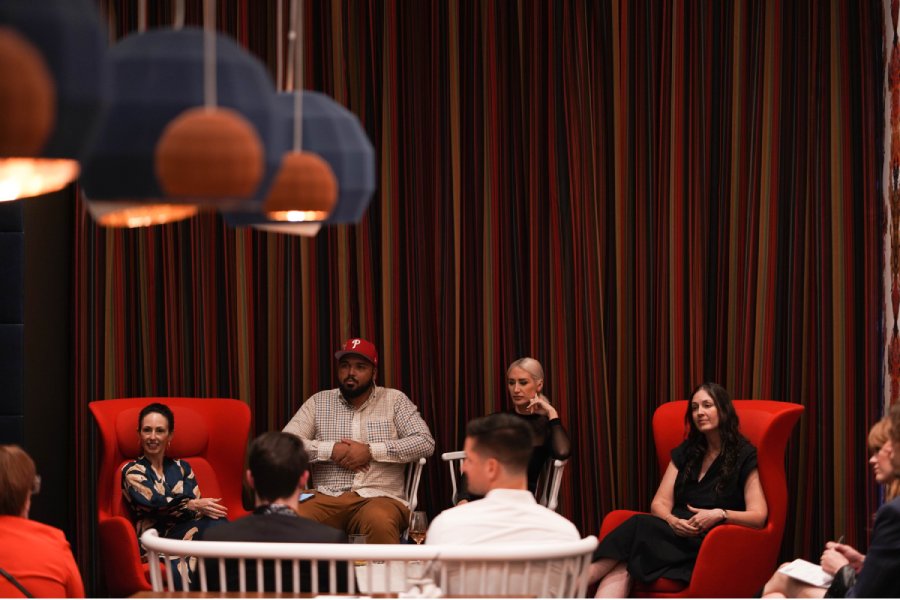 "I did a lot of different things at Gettysburg," said the former Penncrest High School graduate. "I became accustomed to learning about a lot of different things, which is the liberal arts education in a nutshell. I also became really accustomed to multitasking, and that's why I emphasize the multidisciplinary creative studio. We do a lot of different things, and that comes from being exposed to many experiences as an undergrad."
In 2017, Halaby earned Gettysburg's Entrepreneurial Fellowship as part of the Entrepreneurship and Social Innovation Initiative, which helps aspiring entrepreneurs develop and execute business ventures. He was awarded $10,000 to launch Only Positives, Co., an urban streetwear brand focused on combating negative urban stereotypes and building positivity in big cities. In developing the company and its brand, Halaby learned how to do web design, photography, social media management, and graphic design.
"It first starts with the kind of education that we provide: a liberal arts and sciences education," said Vice President of Information Technology Rod Tosten '85, who served as Halaby's advisor for the fellowship. "That means that we're going to give a student a breadth of experiences, both in the classroom and outside the classroom."
Through Greek life, Halaby also honed people management skills as president of Alpha Tau Omega. He approached his leadership position with the mindset of making the group more cohesive and stronger by mandating required attendance at weekly chapter meetings and ensuring each member of the organization understood their roles and responsibilities. Halaby uses that same mentality in managing his own four-person team and additional freelancers at Linden Ave. Studio.

"He has a light and a brightness to him and a dreaming aspect," said Tosten, who also served as ATO's advisor. "But at the same time, he's great with people and can make the decisions, make the connections, and get things done in a concrete way."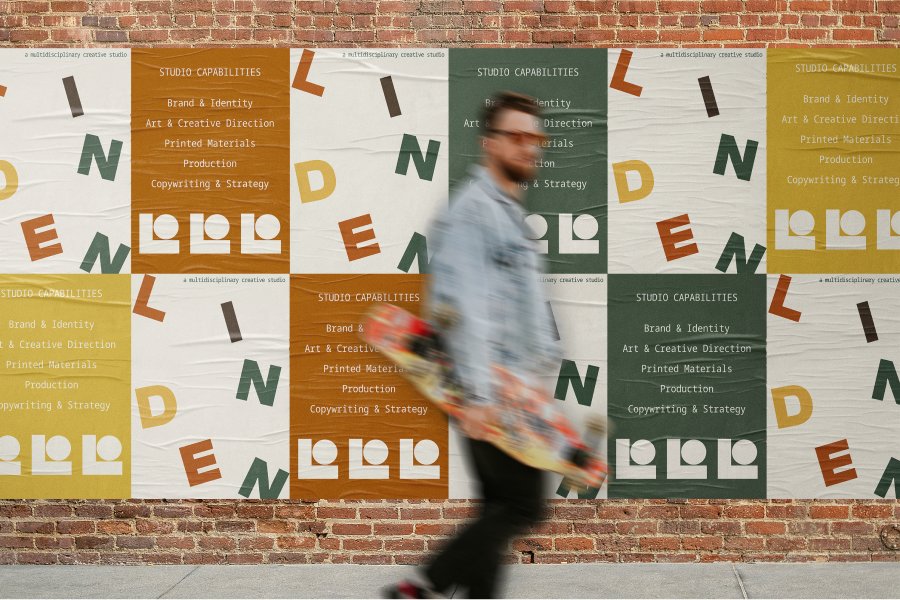 Halaby's curricular and co-curricular experiences at Gettysburg coalesced into an up-and-coming marketing agency intent on helping other organizations reach their potential and tell their stories effectively, but, in different ways relative to their respective markets. After starting his company while living in Los Angeles, Halaby is now on the cusp of opening a physical studio space and storefront in Philadelphia.
"The East Coast market is very different from the West Coast," said Halaby. "We were doing a lot more ecommerce retail fashion on the West Coast. We also worked with some recording studios and entertainment. In Philadelphia, real estate and hospitality are big things. There's tons of restaurants and bars, and new buildings are popping up everywhere."
Today, Linden Ave. Studio is working with the Navy Yard development as part of Philadelphia's largest commercial real estate project with a potential spending of $1.7 billion over 20 years. Halaby is looking to expand into the global market and has already worked with retailers in Australia and Japan for merchandise pieces like streetwear items and one-time international campaigns. His long-term goal is to set up an operation in France where he studied abroad six years ago. Halaby is also currently in the development stage for a SaaS (software as a service) product that would allow other creative agencies, as well as marketing departments to create better and operate more efficiently.
With Linden Ave. Studio recently celebrating its two-year anniversary, Halaby is quick to note the rollercoaster ride he's taken in the years after graduating from Gettysburg and credits his experiences for leading him to being the entrepreneur he is today.
"There are days that I definitely envy my friends who went and got those solid corporate jobs and have been continuing to work their way up the chain," said Halaby. "And then there are days where I think what I do is the most rewarding work, and I couldn't imagine doing anything else. I think the biggest thing I'm grateful for is the ability to meet a lot of people and other entrepreneurs who are extremely passionate about what they do, and are building their own dream like I did at Gettysburg."
Discover more ways Gettysburg encourages students to create, build, learn, and engage actively with the global community.
By Corey Jewart & Katie Lauriello '25
Photos courtesy of Rahmi Halaby '18
Posted: 03/07/23