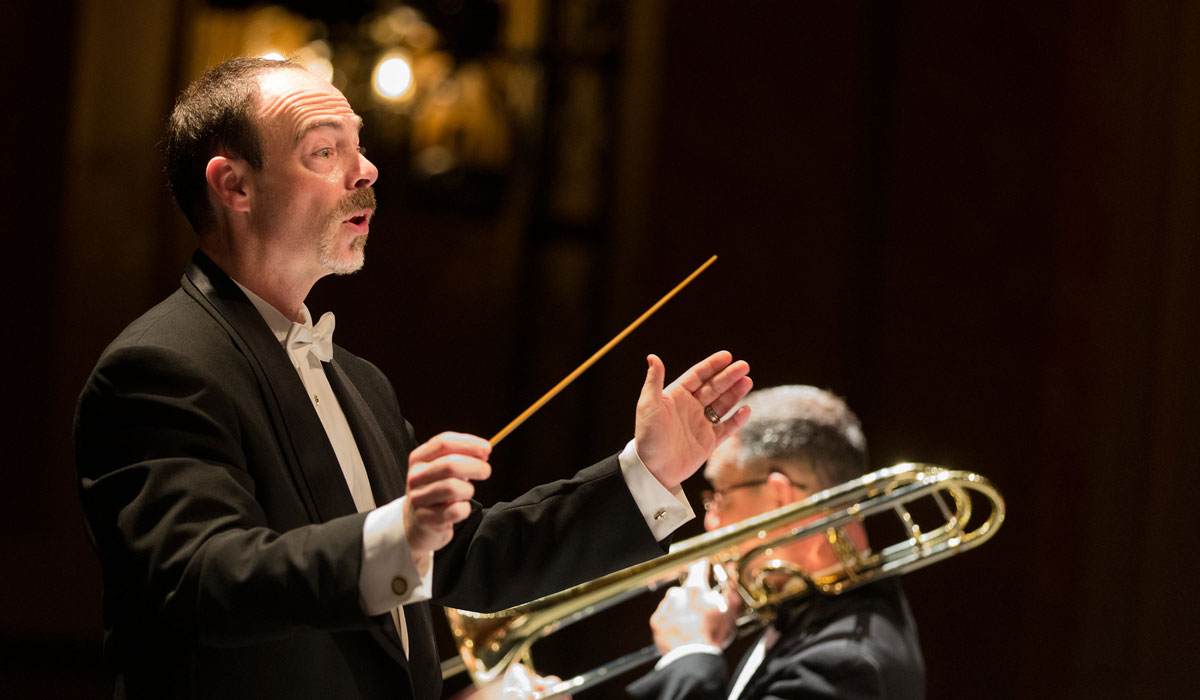 The American Prize National Nonprofit Competition in the Performing Arts has recently named the winners and runners-up for the 2019-20 Conductors - Musical Theater division. After being named a semi-finalist for the division in January 2020, the American Prize named Sunderman Conservatory of Music Associate Prof. and Director of Bands Russell McCutcheon the second-place winner of the competition among accomplished conductors. He has been recognized for his conducting of The 25th Annual Putnam County Spelling Bee, performed by Gettysburg College students in the fall of 2018.
Founded in 2009, The American Prize is a series of nonprofit national competitions in the performing arts providing monetary awards, professional adjudication, and regional, national and international recognition for the best recorded performances by ensembles and individuals each year in the United States at the professional, college and university, church, community, and secondary school levels.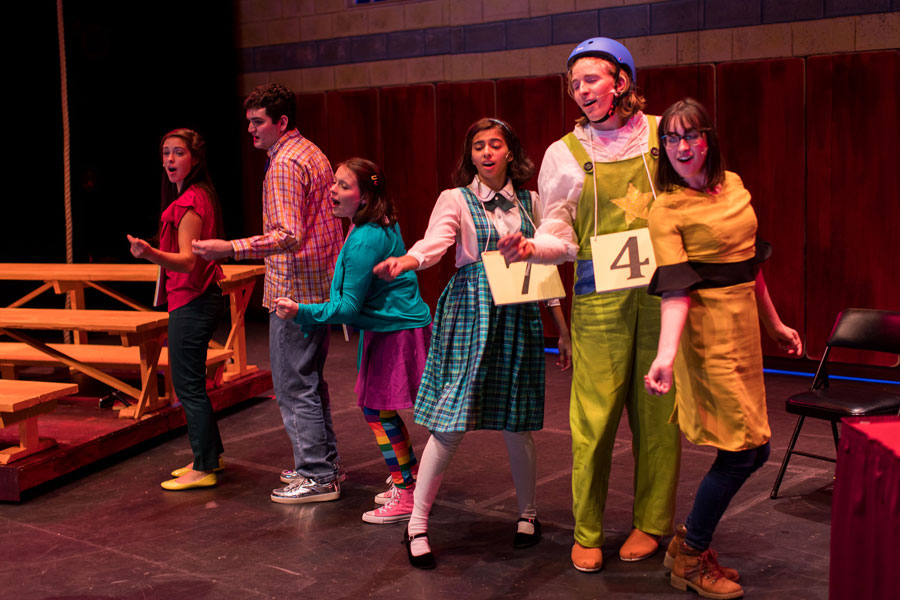 At Gettysburg College, McCutcheon conducts the Wind Symphony and Sunderman Chamber Winds in addition to teaching conducting and music education and supervising student teachers in the field. He has been the featured conductor for many county and district honor bands, and he adjudicates band festivals in Pennsylvania, Maryland, Virginia, Ohio, Florida, Mexico, and the Bahamas.
McCutcheon is a member of several national and international music academies. Most notably, he serves as a voting member of The Recording Academy, an organization responsible for groundbreaking professional development, cultural enrichment, advocacy, education, and human services programs, and internationally known for the Grammy Awards.
Outside of music, Dr. McCutcheon is active in the Gettysburg community as a volunteer with the Gettysburg Fire Department, where he serves as a firefighter, EMT, and the department's Public Information Officer.
Learn more about the Sunderman Conservatory of Music's exceptional faculty.
Updated August 11, 2020: McCutcheon earned the second-place prize in June 2020 after placing as a semi-finalist in January 2020.
Updated by Phoebe Doscher '22 in August 2020
Posted: 08/11/20