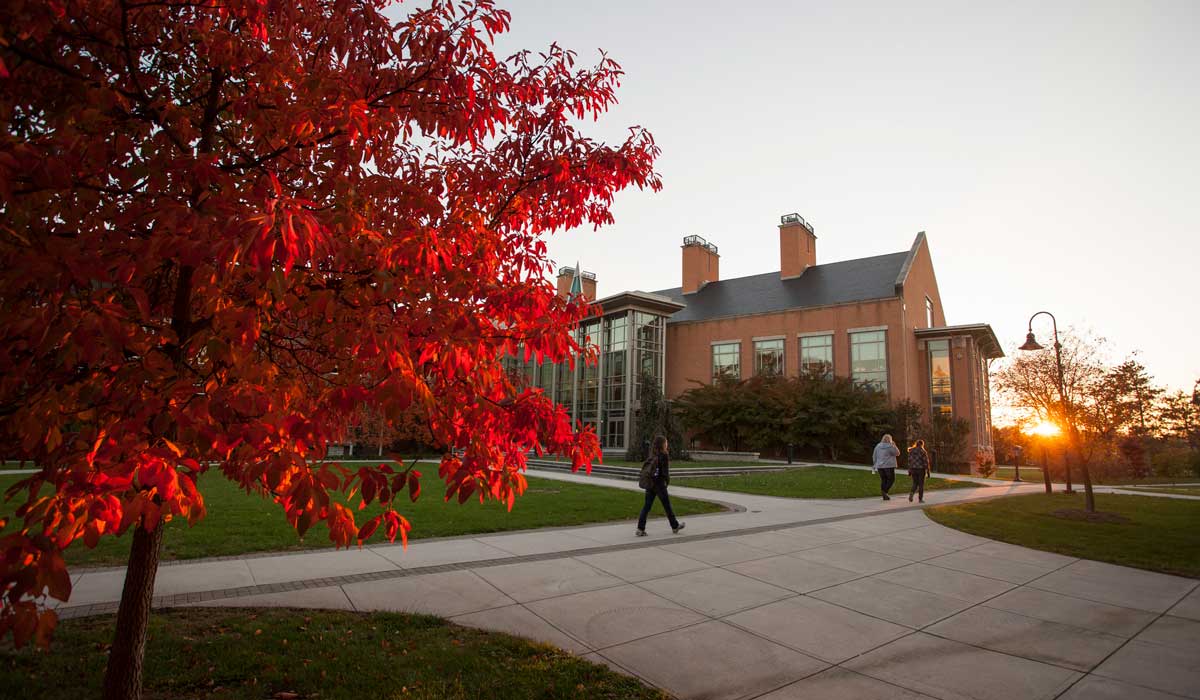 Ellie Sandt '23 came to Gettysburg College after learning she could major in both biology and music and still graduate in four years. Today, when not playing as the principal oboe for the Sunderman Conservatory of Music, Sandt spends her time working towards her dream of becoming a veterinarian.
One way she has done this is by participating in the Cross-Disciplinary Science Institute (X-SIG) this past summer. "We looked at the developmental and behavioral impacts of anti-depressants and temperature on a variety of amphibians. I learned how to really do research in every stage and how to write a paper for publication, which will be really valuable for my future."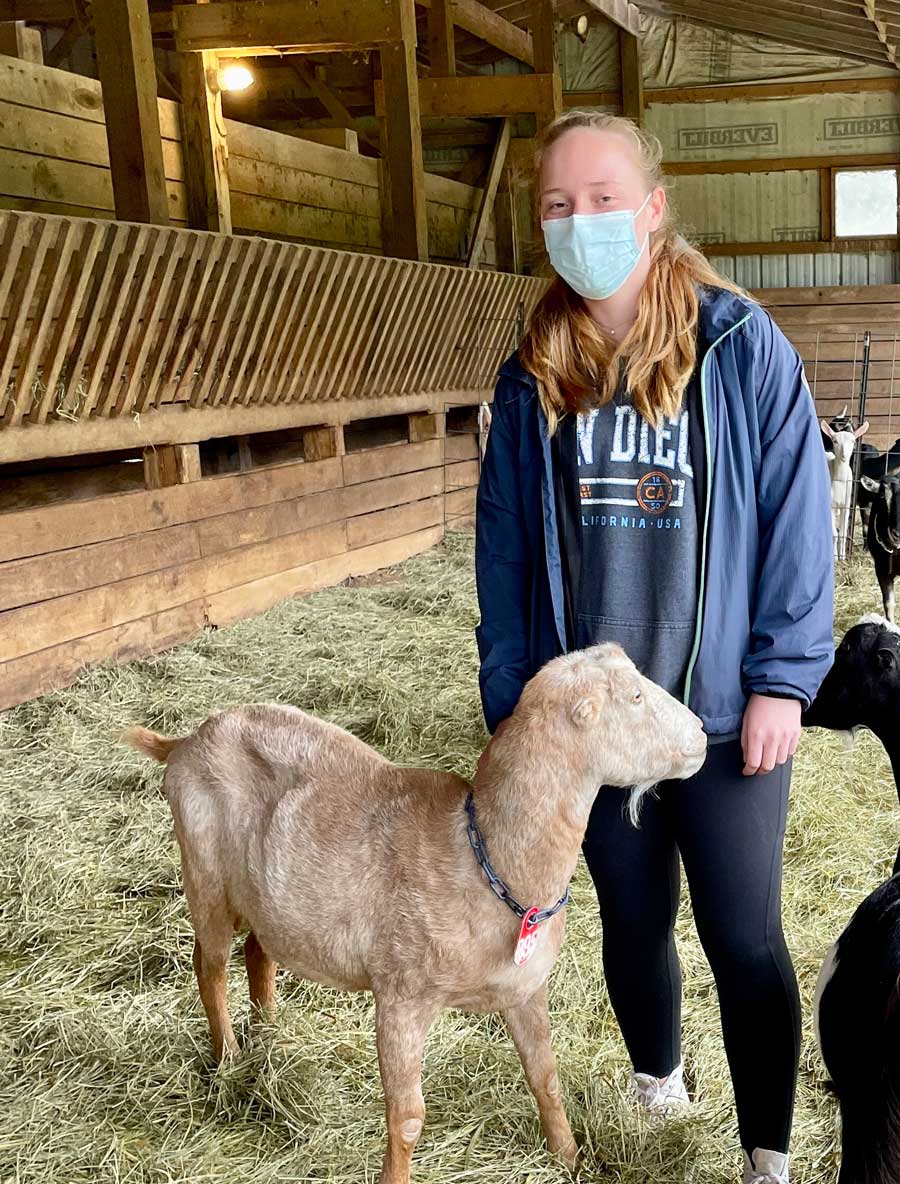 Outside of the classroom and lab, she practices her skills at Liberty View Creamery, a goat farm just outside of Gettysburg in Littlestown. "I get to work at the farm and usually end up milking a little less than 90 goats in a shift, including baby goats. The owners of the farm—one of whom is a retired veterinarian—are very good at teaching me a variety of veterinary procedures, such as vaccinations. I have even observed a goat necropsy! This hands-on experience with larger animals in the field is extremely valuable."
Sandt plans to attend veterinary school after Gettysburg. She is determined to follow her passion for learning about how animals, the environment, and humans are interconnected.
By Cameron Jury '23
Posted: 11/18/22