The Biology department offers: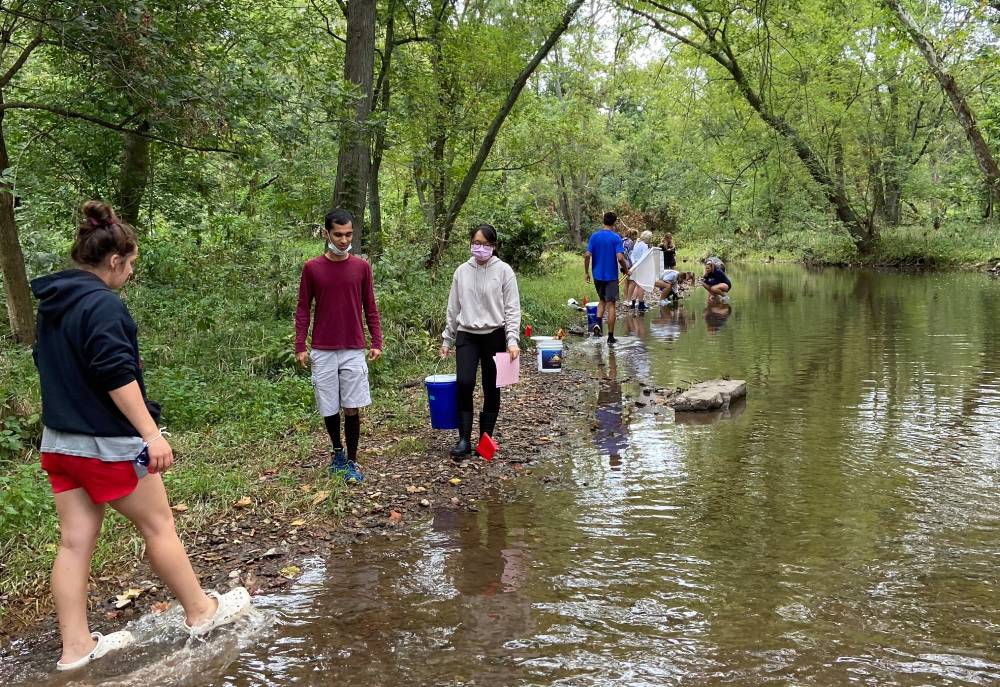 The Biology Department offers broad training within the life sciences, including hands-on research opportunities, such as the Cross-Disciplinary Science Institute. Through studying organisms, populations, and molecular and cellular biology in our core course sequence, students are exposed to a range of research techniques and disciplines. They can then select upper-level electives that allow them to individualize their biology education to their specific interests and career goals.
One example of how our courses span the breadth of biology can be found in "Introduction to Ecology and Evolution," which is taken by all students interested in biology in their first semester. This course's labs merge community ecology with citizen science, organism identification, and DNA barcoding. Students learn how to measure and analyze biodiversity, using modern molecular biology techniques, while also understanding how to study ecology in real-world conditions, seeking answers to important questions about biodiversity.
Featured course
BIO-359
X-lab: Drugs and Cells
A combined upper-level biology/chemistry/health sciences laboratory where students design and synthesize organic compounds and determine the impact of structural modifications of these compounds on the biological activity of cells.
BIO-229
Tropical Terrestrial Biology
This course familiarizes students with current and relevant topics in tropical biology, including biodiversity, community ecology, and conservation and includes a field trip to Manu National Park in Perú.
BIO-111
Introduction to Ecology and Evolution
Designed to introduce students to general biological principles, with a focus on ecology and evolution. Topics include adaptation, nutrient cycling and energy flow, population growth and species interactions, Mendelian and population genetics, speciation, and the history of life. Laboratory emphasizes the experimental nature of biological investigation. Designed for science majors with a high school background in biology, chemistry, and mathematics. Three class hours and laboratory.
Our faculty's publications
* Asterisks indicate Gettysburg College Biology students.