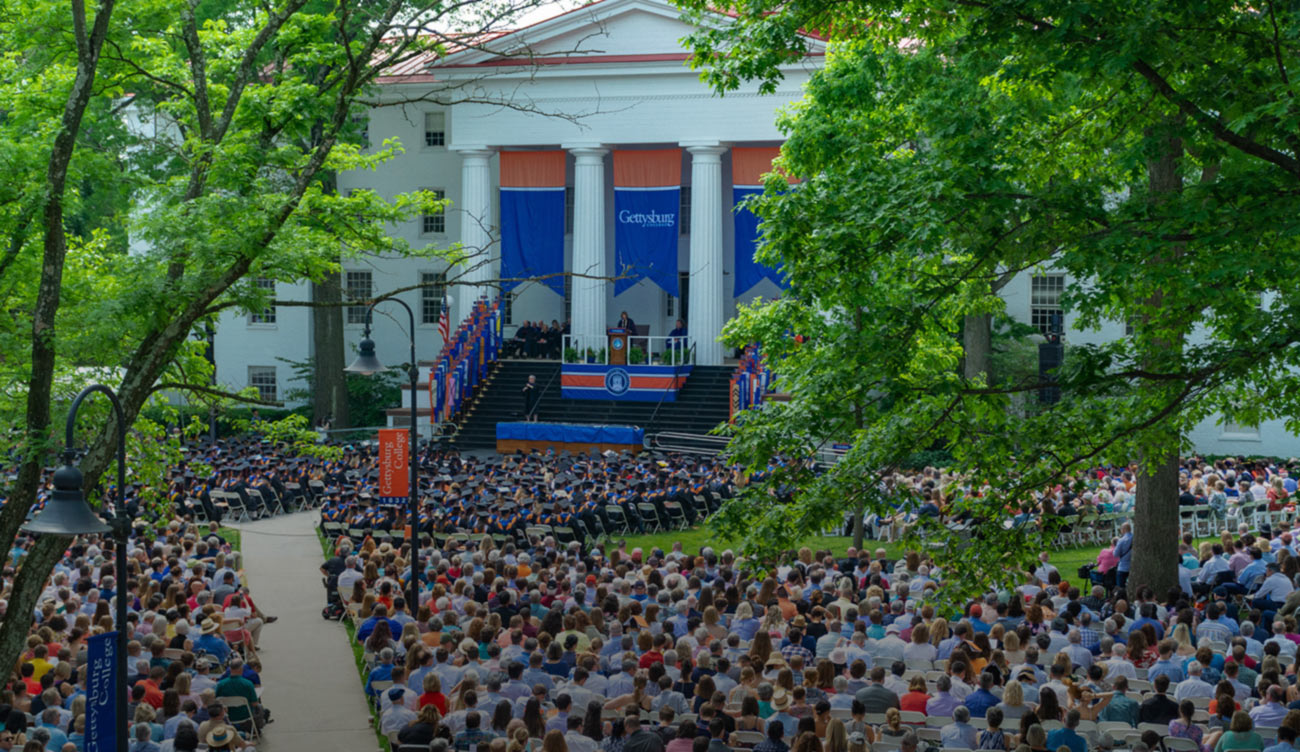 Challenge. Failure. Resilience. Triumph. And what it means to be a Gettysburgian through it all.
These and other themes were reflected during Gettysburg College's 184th Commencement ceremony as we celebrated the accomplishments of our 611 graduates and looked forward with them to the future.
Read more about the Class of 2019.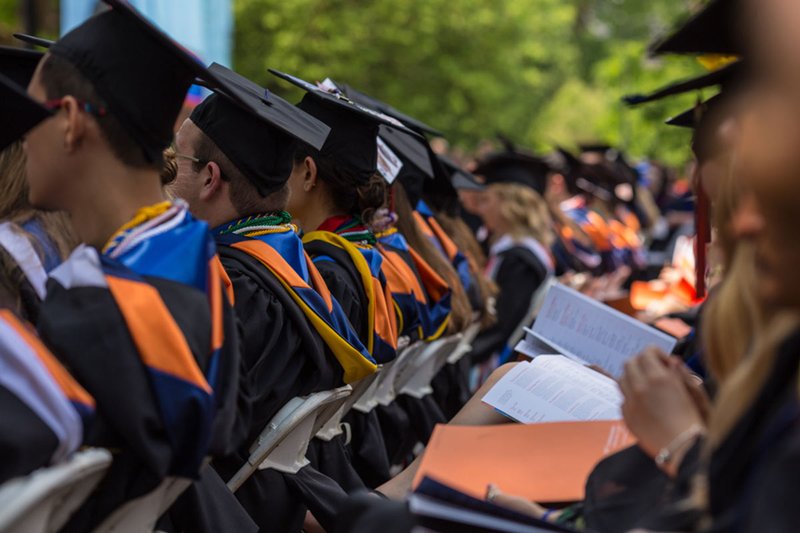 In his address, Newbery-prize winning author Jerry Spinelli '63 chose to focus on a less discussed topic for a college or university commencement, but an important theme nonetheless: failure. And more importantly, the value of not always succeeding.
"My wish for you is not that you never fail, but that you never waste your failures," said Spinelli. "I wish for you the other, less celebrated side of success, the often unacclaimed, priceless rewards of being Number Two. I wish for you the things that success cannot give you."
In learning how to fail—and learning how to do it well—he argued students can discover the strength of resilience, appreciate unexpected journeys, and ultimately live their best life. He pulled from his own personal experiences to assert the importance these hard-earned lessons can have. Read more about Spinelli.
"So pack these wishes of mine as you cross your creek," Spinelli said. "That you achieve not one grand and fabulous thing, but many small and special things. That your wealth be not in your bank, but in your heart. Not that the occasion make you smile, but that your smile make the occasion. That you leave room for unplanned and uninsured surprises. That you win power, not over others, but over yourself. That your name be a household word not throughout the land, but in your own household. That your monument be found not in public parks, but in the lives of those you've touched."
Student speaker and chemistry and mathematics double major Josh Wagner '19 also focused on the idea of resilience and how engaging in difficult conversations, reflecting, and acting meaningfully is an essential part of the Gettysburg experience.
"Gettysburg College is a catalyst for meaningful discussions," Wagner said. "At times over the last four years, our campus has served as a microcosm for the debates and discussions that have swept this country. We rallied behind marginalized members of our community, we stood up for science, we campaigned for issues we were passionate about, we voted, we volunteered, we got involved in our communities. Throughout, we asked the difficult questions."
With that, President Janet Morgan Riggs '77 gave her final charge to the graduates in her term as president, and she made it one that resonates with Gettysburgians of all class years.
"I charge you to use your education to pursue a life of meaning," Riggs said. "May you open your eyes to the next great adventure… May you open your ears to others... May you open your heart to a world that needs you... And when you fall, as we often do, amidst skinned knees and self-doubt, remember this community, and remember that we believe in you."
During the ceremony, Riggs received an honorary degree in recognition of her excellence in teaching and administration, her leadership in the field of higher education, and her loyalty to her alma mater. Honorary degrees were also conferred to philanthropist, community activist, and business woman Jane Rice, and actor, director, presenter, author Levar Burton, best known for his roles on Roots, Star Trek: The Next Generation, and Reading Rainbow. Spinelli was presented with the Gettysburg College Medal.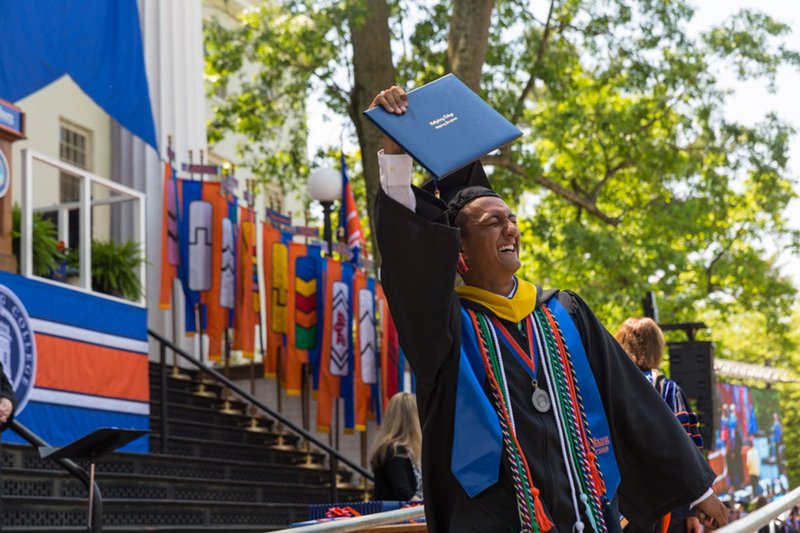 Africana Studies and History Prof. Scott Hancock was recognized for his dedication in the classroom and active support of the student learning experience with the Distinguished Teaching Award.
After the ceremony, graduates and their families were invited to a light reception in the College Union Building's ballroom and the first floor of the newly renamed Janet Morgan Riggs Student Center.
Photos from Commencement Sunday
View photos from Sunday's ceremony on Flickr.
Throughout the weekend, students were celebrated at a Baccalaureate service, Departmental Receptions, Spring Honors Day, and Army ROTC Commissioning Ceremony.
Photos from Commencement Saturday
View photos from Saturday's events on Flickr.
Earlier in the week, senior members of the Women's Lacrosse team were celebrated in a Special Commencement Ceremony, as they were unable to attend Sunday's ceremony due to postseason play. Read more about the Special Commencement ceremony.
All Commencement 2019 Coverage:
Stories
Photos
Videos
By Kasey Varner '14
Photos by Shawna Sherrell, Peter Francis '21, and Phuong Le '20
Posted: 05/17/19
More stories