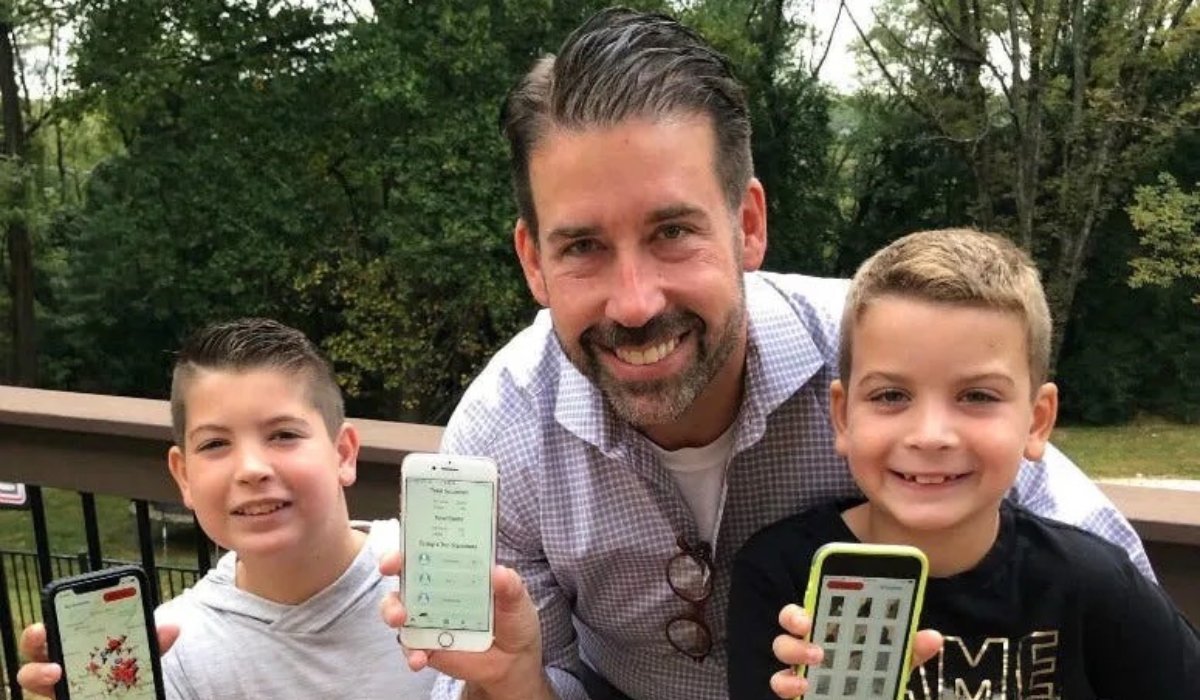 While in high school outside Philadelphia, Brad Line '94 heard about how his best friend's sister was enjoying attending Gettysburg College, so he decided to apply. This decision led him to become a Gettysburgian. Now, working as the head of consolidated solutions at SEI Investment Company and an app developer in his free time, Line credits his Gettysburg education for the success he has experienced, both in his life and his career.
As a first-year student at Gettysburg College, Line was originally unsure of what he wanted to study, but ultimately gravitated to psychology. After taking Psychology 101 with Prof. Robert Bornstein, Line knew he had found a course of study that he was excited to pursue. Outside of his classes, he participated in intramural sports, played frisbee on Stine Lake, and hung out with his Alpha Chi Rho fraternity brothers.
While he did not pursue a traditional career in the psychology field, he continues to find himself using the enduring skills he gained in and out of the classroom every day. His experiences at Gettysburg gave him a better understanding of humans and how the mind works-a tool applicable to all career fields.
"Prof. Bornstein's classes gave me such an appreciation for psychology and an understanding that it is super important to know who you are working with in any situation," Line said. "While taking psychology classes at the time, I had this feeling that the skills I was learning would be super valuable to me. I didn't know what form I would use them in, but I knew that it was the stuff that I would be taking with me forever."
After graduating, Line received a master's degree in information science from Penn State in 2002. He had always found joy in computer programming and business, and he discovered that his passions aligned with software development. He described the process of going from psychology to computer science as "a gradual evolution and stepping into new spaces."
"What I realized is that we all evolve throughout our careers," Line said. "Learning is such an awesome thing and now there are more opportunities for it than ever before. It is an exciting time. You may not know exactly what you are going to use your education for, but take full advantage of the opportunities in front of you."
Eleven years later, Line once again continued his education by enrolling in a two-year program at the University of Pennsylvania Wharton to obtain an executive MBA as a dual major in entrepreneurial management and organizational effectiveness.
Today, Line has worked for several technology companies, currently with SEI Investment Company which meets at the intersection of financial services and technology. He wears several hats, leading teams and building software that meets the need of their banking clients. With his background in psychology at Gettysburg College, specifically understanding how humans interpret the world around them, Line has been able to navigate each of these challenges successfully.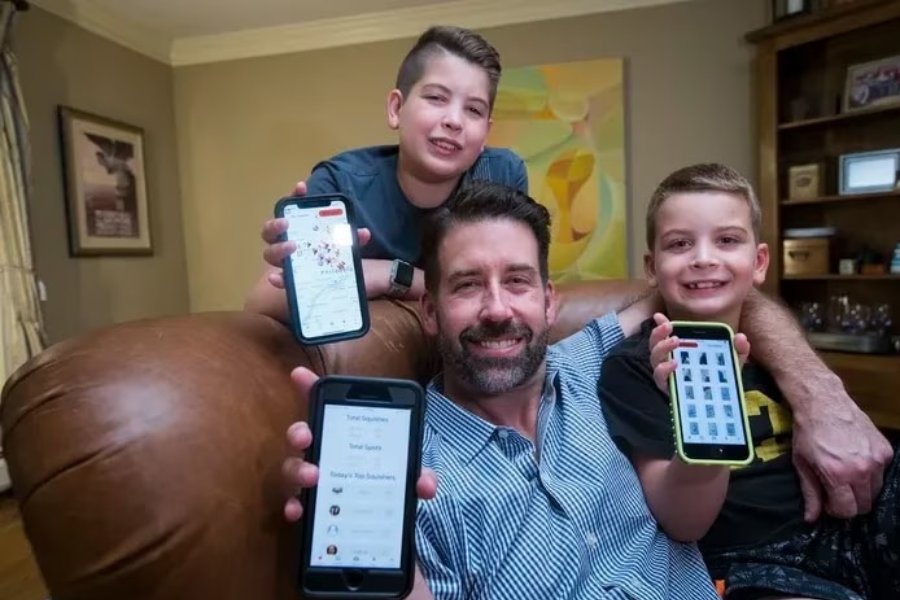 Line, a father of two, aims to pass on what he learned at Gettysburg College and through his career to his children. "That's the most rewarding thing for any parent," he said. To them, he has always emphasized how to embrace the fear of the unknown and jump on new opportunities. Since then, they have seen him appear on his local news and even in the Apple Store for an application called Squishr.
When Line was walking with his kids one summer, they saw hundreds of large lantern flies in their community. Lantern flies, an invasive species of flies that came to the United States from China, can cause severe plant damage by excreting a substance after feeding that encourages the growth of sooty mold.
"It was the most bizarre thing," he said. "My kids started squishing them with their feet."
It didn't take long for Line's kids to pitch their own business idea: "Hey dad," they told Line. "We should create an app for who can squish the most flies." With the opportunity to partner with them all while positively impacting the environment, Line agreed.
Together, in partnership with the Department of Agriculture to better understand accurate quarantine zones, they created Squishr, an app that allows lantern flies to be geolocated by pictures uploaded by users. App users can then work to eradicate this invasive species in their regions. Within the first day of Squisher being live in 2019, there were more than a hundred downloads—and then there were thousands.
"It started as just a fun little thing, and still is," Line said, joking his kids were ready for phase two as soon as it hit the App Store.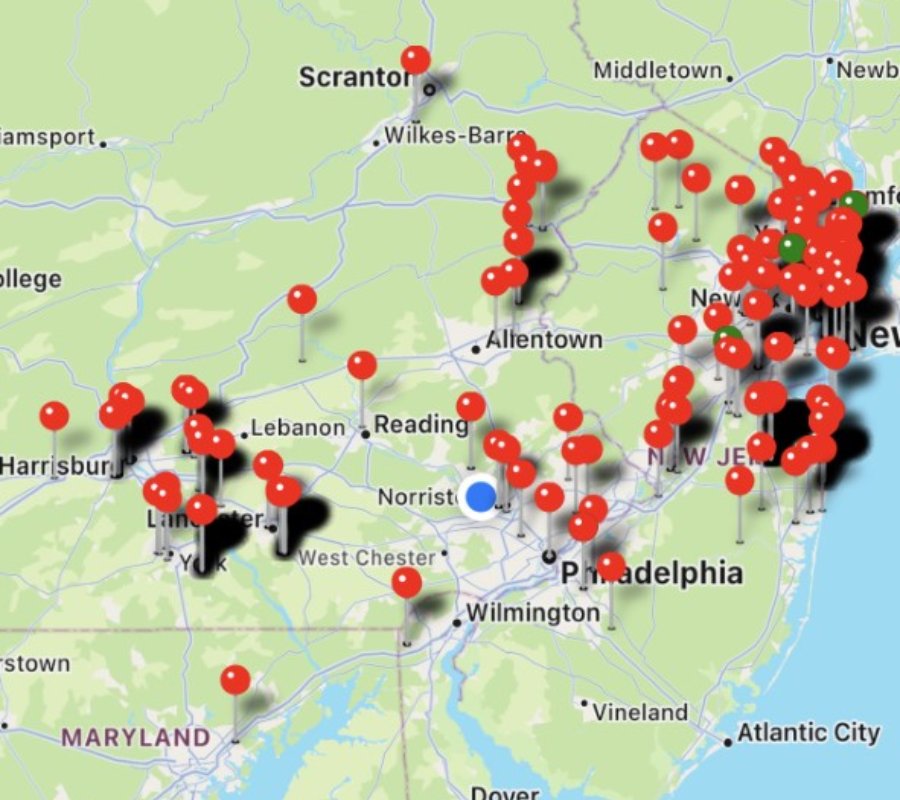 Whether working for technology companies or creating his own app to help the environment, Line has always believed in the power of simply saying "yes" to new things—a mindset he developed at Gettysburg College.
"I have learned so much by just doing in my life," he said. "A lot of the roles I've had, I might not have been qualified for when I started, but all you need is the confidence to get started and the ability to be a good learner. I never really knew what to expect of anything before I actually started doing it. But what you need is to be focused and engaged in everything that you are doing."
Whether Gettysburgians choose to follow the same path they chartered as undergraduates or they are applying what they learned on campus to a new field of study, Line encourages everyone to welcome new opportunities with open arms.
Students interested in entrepreneurial thinking and development can attend the next event with the Gettysburg Entrepreneurial Thinkers by E-SII.
By: Cameron Jury '23
Posted: 04/07/23