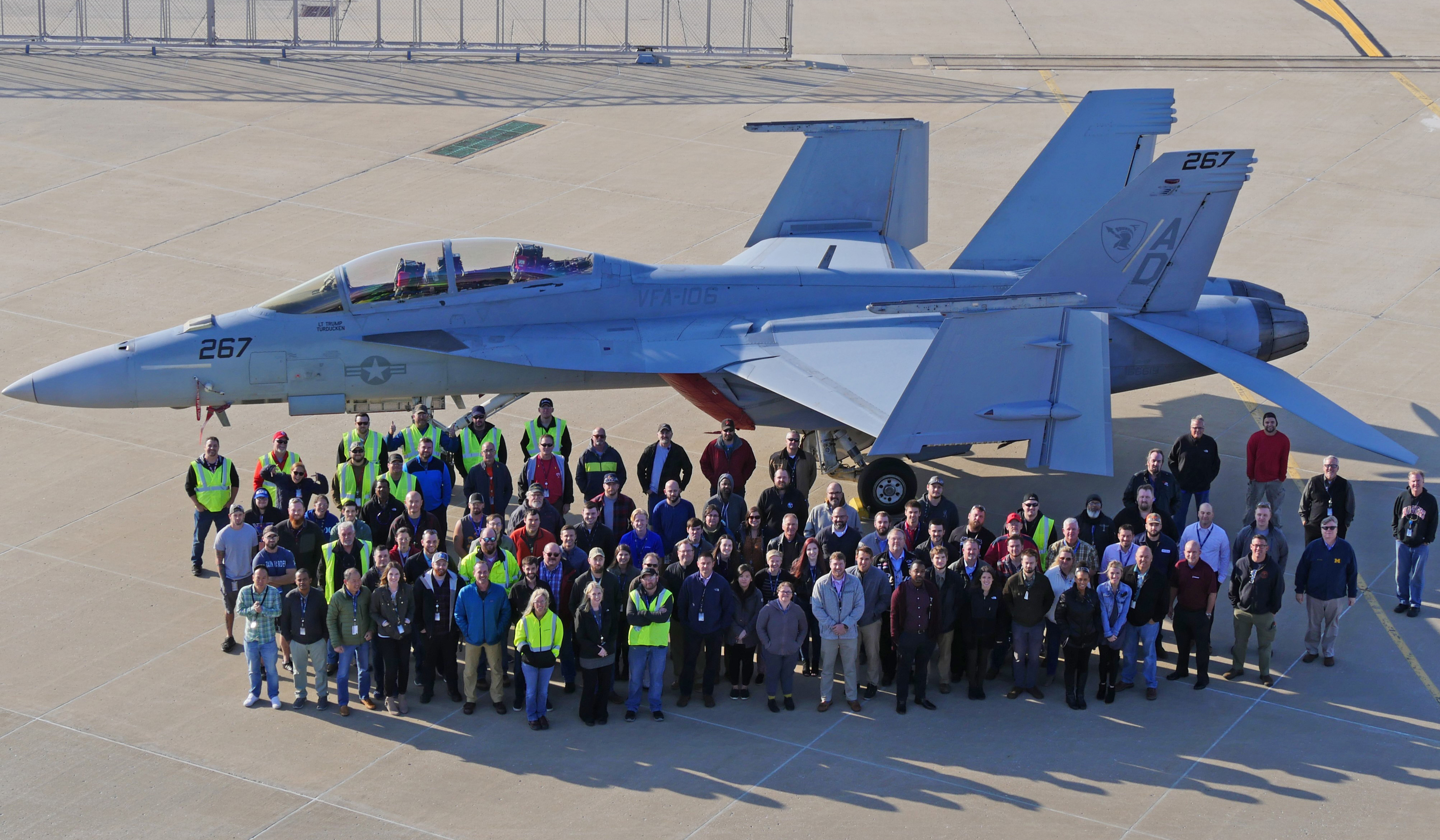 Peter Christ '17 came to Gettysburg from his hometown of Pittstown, New Jersey, intent on playing basketball and taking advantage of the unique physics and engineering dual-degree program. However, moved by his passion for physics and the connections made with his teammates on the court, Christ decided to remain at the College for his final year instead of pursuing the traditional path toward an engineering career.
That final year at Gettysburg proved beneficial to the physics major and mathematics minor, who continued to build the skills and experience he needed before pursuing a master's degree in mechanical engineering at Washington University in St. Louis. That path eventually led him to Boeing, a multinational aircraft company where today he works as a fatigue and durability/damage tolerance structural engineer, ensuring the safety and maintenance of aircraft such as the F-18 Super Hornet.
Christ reflected on his journey and how Gettysburg helped prepare him for a career in engineering.
Why Gettysburg College?
"I first heard of the school from my grandpa, Peter Christ '60. He brought a brochure to me one day and said, 'Hey, maybe take a look at this school. It's pretty great. I went here a million years ago.' Then I took a trip to Gettysburg during my junior year of high school. I was looking for a well-rounded school where I could play basketball, get a great education, and meet some lifelong friends. Going in and looking at the facilities, meeting the coaching staff, and seeing what Gettysburg had to offer academically sold me on coming here. As soon as the acceptance letter came from Admissions, I knew it was going to be a very exciting time for me."
Why did you want to pursue the physics major and mathematics minor?
"Coming out of high school, I knew I liked physics and math. Gettysburg has good programs for both. The College also has a '3-2' program, where you complete three years of physics at Gettysburg before spending two years studying engineering at a partner institution. Once I got to my third year at Gettysburg, I realized that there wasn't any way I was going to leave. I wanted to continue playing basketball and I did not want to leave my friends. I was also enjoying the physics courses I was taking, so I stayed and finished my physics degree and math minor."
How did your physics and mathematics studies help build the knowledge and skills you needed for an engineering career?
"A lot of the introductory courses in physics—mechanics, kinematics, fluids, electricity, and magnetism—transfer over to basic engineering classes. All the math works out the same, and a lot of what you're taught are basic principles needed when you start looking at positions. In your junior or senior year of undergrad, you start going into more specific areas of physics that can play a big part in a specific physics or engineering role. So if you want to go into structural engineering like I did, you'll want to examine basic structural analysis and you'll take more classes on specific mechanics and materials."
How did Gettysburg's liberal arts and sciences education set you up for success in graduate school and at Boeing?
"I had to study a little bit harder than everybody else in these graduate classes to make up for the introductory courses that I missed by not going the '3-2' route, but compared to playing basketball and going to physics classes at Gettysburg, it was not that much different. You just figure it out as you go, and it says a lot about Gettysburg that people ask this question all the time. It was a lot of time and a lot of hours of work. Going to Gettysburg really prepared me for not only Washington University, but also the workforce too."
"Gettysburg always had me looking for what's next or what's better."
– Peter Christ '17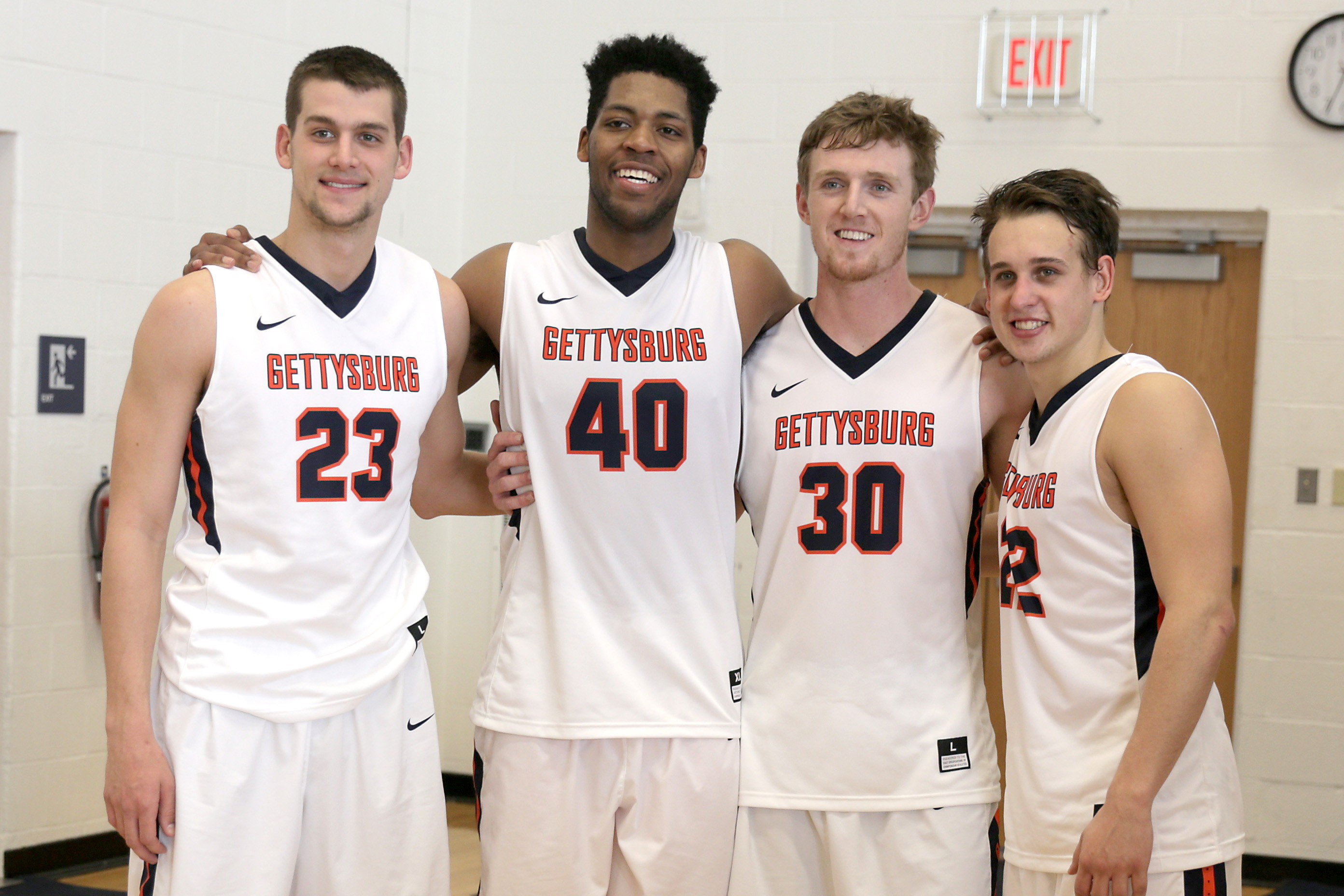 What are some of the highlights from your time at Boeing?
"I started working on the F-18 Super Hornet. I focused on basic structural analysis of an airframe integrity group and they had me testing the long-term integrity of the aircraft. It was a little bit of a learning curve, but the basic mechanics really went right back to the introductory physics courses I took at Gettysburg. I was on the team for three years.
"Within the last year I transferred over to Phantom Works, which is the proprietary group that works out of Boeing Defense in St. Louis. It's basically the same type of work that I've been doing, but because the projects are all new up-and-coming stuff, it's kept behind locked doors for now. I'm in a closed room environment where I can't bring my phone, Bluetooth, or any other devices in there."
How did Gettysburg prepare you to be an engineer?
"Because of my liberal arts background, I'm always pushing to see how I can bring groups together and make processes better. I think a singularly focused engineering degree is great and it creates students who do great work and crank out analysis no problem. However, Gettysburg always had me looking for what's next or what's better. I'll be able to help more people, manage a group, and push people to do better things."
Discover how the dual-degree engineering program can enhance the versatility of a liberal arts and sciences education with the rigor of an engineering degree.
By Katie Lauriello '25
Photos courtesy of subject and Gettysburg Athletics
Posted: 04/24/23