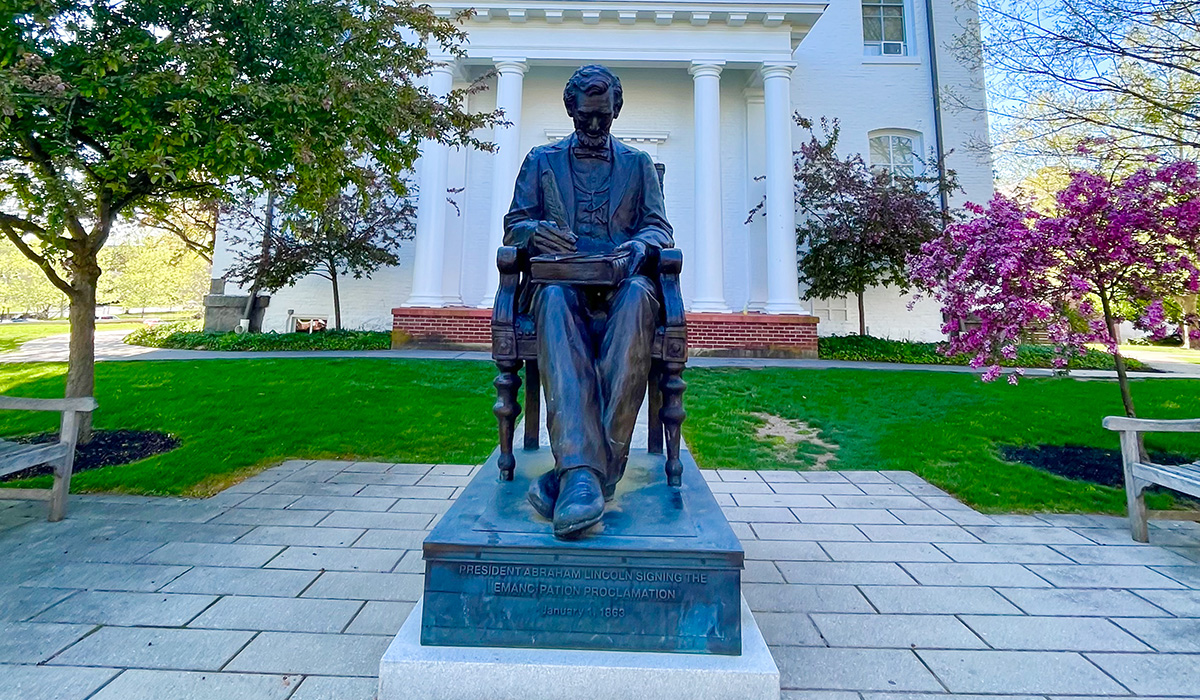 With the new academic year comes continued investment in student learning experiences offered by faculty at Gettysburg College. Four members of the faculty will benefit from added support to their scholarly endeavors in the coming years following their appointments to endowed professorships by the Gettysburg College Board of Trustees. The endowed professorships, which began with the start of the academic year and extend through the next five years, include:
Combined, Andresen, Gimbel, Kauffman, and Perry have more than seven decades of experience in guiding Gettysburg students along the path of A Consequential Education, pursuing a depth of knowledge and set of enduring skills to prepare them for professional and personal success. Each professor is passionate about their varying and unique areas of academic interest and has planned out scholarly activities they intend to share with their students, including innovative experiments in the lab, published works, a touring theatre group, and exploratory field research.
Physics Prof. Kurt Andresen
Ronald J. Smith Professor of Applied Physics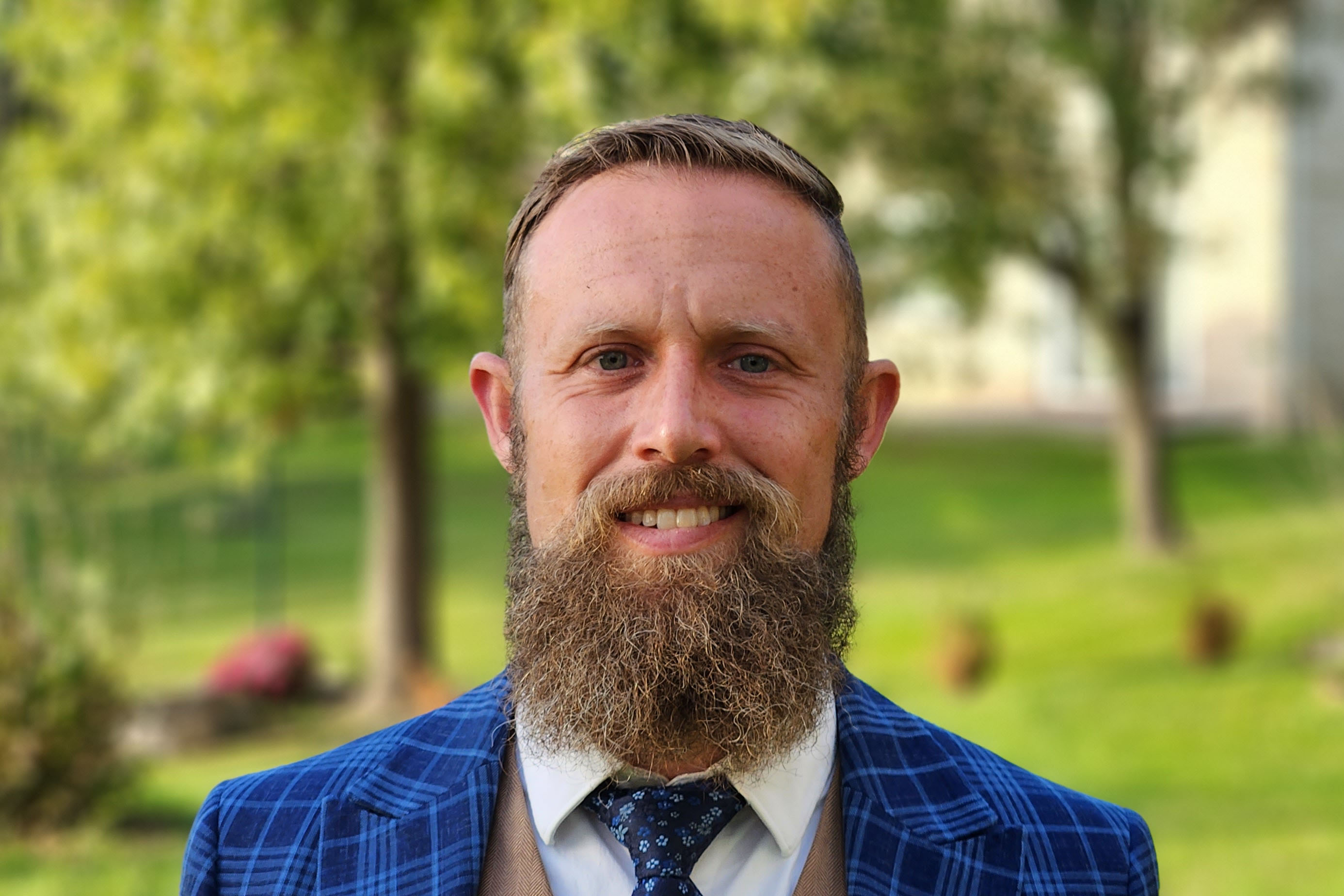 "It really is an honor," Andresen said about being appointed to the endowed professorship. "I have met and talked with Ron and he was really encouraging to me when I was first starting here as a professor. It is wonderful to be able to benefit from his generosity to the college. Ron has an amazing story about his career and life and I hope to be able to live up to his model of making the most of opportunities when they are presented to you."

Since 2009, Andresen has guided Gettysburg students through hands-on learning and collaborative research in the realm of physics and biophysics. He teaches both introductory and advanced courses, including Special Relativity, Quantum Mechanics and Advanced Research Methods in Physics, while his cross-disciplinary teachings cover degree requirements for biology, chemistry, physics, and biochemistry and molecular biology.

Andresen teams up with colleagues and students alike in his quest for scientific solutions. He is currently involved in a project on electrostatic forces that drive RNA interactions with faculty at his doctoral alma mater Cornell University, while also engaging with Gettysburg colleagues Prof. Luke Thompson and Prof. Kate Buettner on campus projects. The funding from the Smith endowed fund will aid his work with students in particular, paving the way for experiments that would not normally be possible at a place like Gettysburg.

"This position will directly enhance a core mission of the sciences at Gettysburg College: providing students with high quality research experiences," Andresen said. "These experiences are vital to moving students from just learning about science in the classroom to actually being scientists in the lab."
Philosophy Prof. Steven Gimbel
William Bittinger Professorship in Philosophy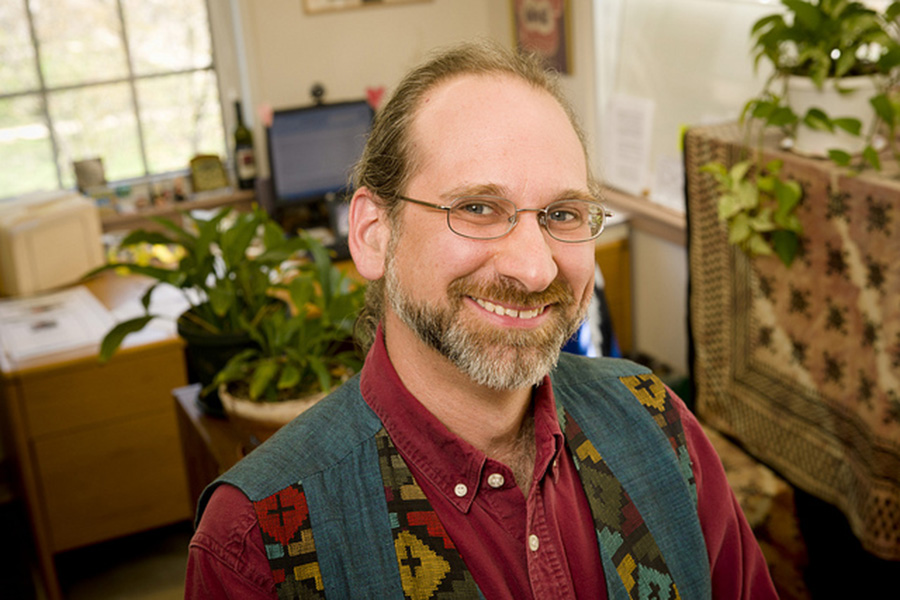 "Becoming the William Bittinger Chair of Philosophy is a humbling honor," said Gimbel. "It was a position that was occupied by my mentor Prof. Kerry Walters, who was one of the most talented teachers and most prolific scholars Gettysburg College has been lucky to have. His model of being the Bittinger Chair—being a life-altering classroom presence for Gettysburg students, an active insightful scholar, and a public intellectual whose insights shape our collective discourse—is the template I hope to follow."

Gimbel arrived at Gettysburg in 2000 and has taught philosophy courses ranging from Einstein and the Big Questions to Philosophy of Chemistry. He served as the Edwin T. and Cynthia Shearer Johnson Chair for Distinguished Teaching in the Humanities from 2010-13 and he was awarded the Luther W. and Bernice L. Thompson Distinguished Teaching Award in 2005.

A regular contributor to a range of scholarly publications, Gimbel has his sights set on completing two books in the near future: "Punching Up: Jews, Jokes, and the American Way" and "Einstein, Hitler, and the Rise of Scientific Philosophy." This endowed professorship will also support his continued pursuit of cross-disciplinary projects with other departments and organizations across Gettysburg's campus.

"I love to build bridges to different areas of study and that involves working with colleagues and students both in philosophy and other departments," said Gimbel. "I have team-taught with members of the math, physics, chemistry, health sciences, and sociology departments and have co-published with members of Asian studies, biology, classics, computer science, economics, education, environmental studies, German, interdisciplinary studies, management, mathematics, political science, religious studies, Spanish, and theatre."
Theatre Arts Prof. Chris Kauffman
John Adams Endowed Professorship in the Theatre Arts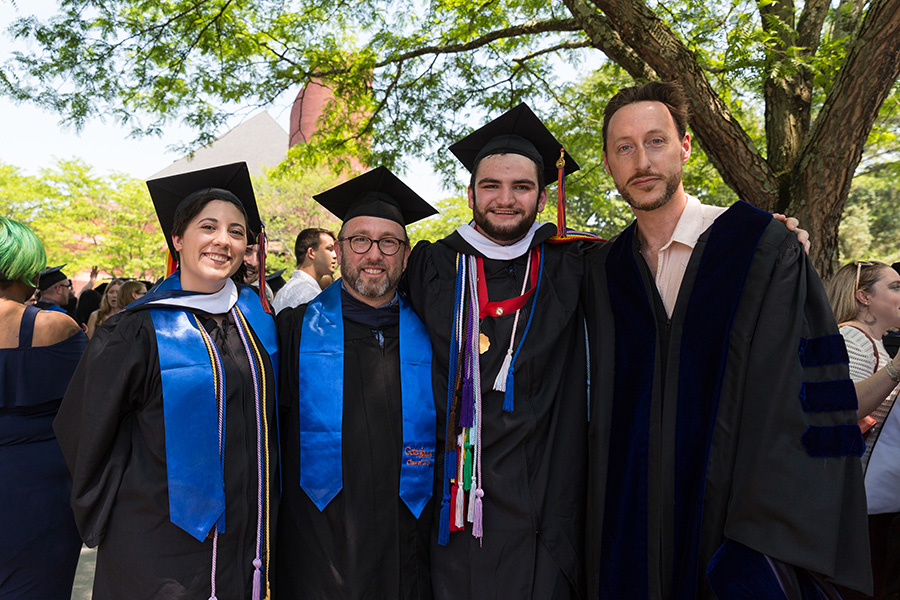 "John Adams '70 was a Gettysburg alumnus who was a playwright and theatre producer of new works in New York City and for schools around the country," said Kauffman. "Being selected for this position is a call to honor his legacy by developing strategies for theatre education that will inspire the next generation of theatre makers to make an impact on their communities."
A 1992 graduate of Gettysburg, Kauffman returned to his alma mater as a full-time teacher in 2004 and has directed more than 30 stage productions for the College, including "Shakespeare in Love," "Into the Woods," and "A Streetcar Named Desire" among others. He teaches courses on the fundamentals of acting and directing all the way to advanced classes on those subjects. In 2023, Kauffman was given The Johnson Center for Creative Teaching and Learning (JCCTL) Excellence in Teaching Award, which recognizes the exceptional contributions of a faculty member at Gettysburg.
Kauffman is an experienced actor with appearances in the feature "1000 to 1: The Cory Weissmann Story;" the David Simon HBO limited series "We Own This City;" the upcoming Apple TV series "Lady in the Lake;" and the upcoming features "Audrey's Children" and "A Gettysburg Christmas." He has performed and directed numerous theater productions and with the help of the endowed professorship, he plans on sharing similar opportunities with his students, including forming a new theatre company that will work within the local community.

"The professorship will help me produce new work while researching approaches to theatre-making in other countries and cultures," said Kauffman. "By involving Gettysburg students in these projects, I will connect them with opportunities to exercise their artistic voices and learn how to contribute to their communities through their art."
Italian Studies Prof. Alan Perry
Frederick, Class of 1952, and Martha Mahan Professor of Christian Studies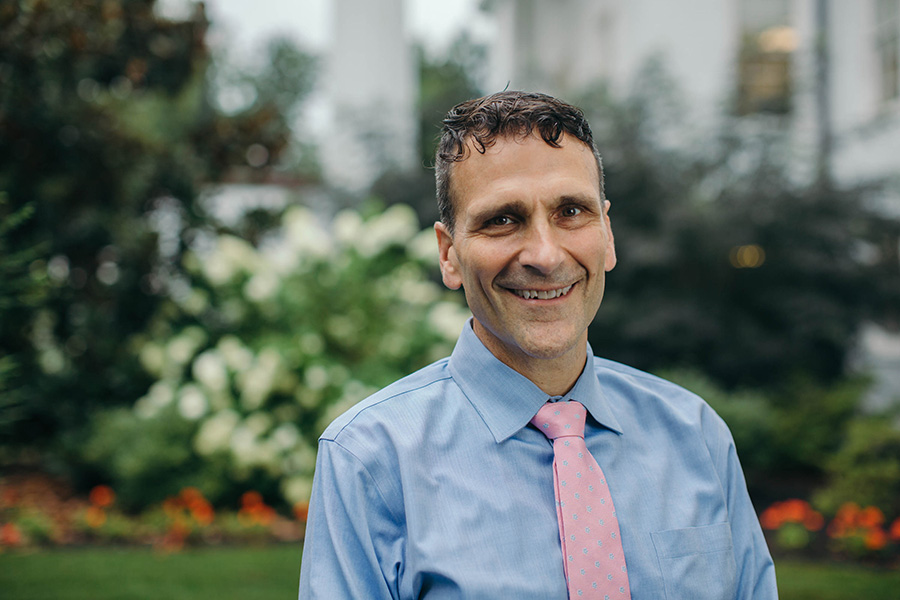 "This selection is a wonderful honor for me and very meaningful," said Perry. "Being able to serve as the inaugural Mahan Professor of Christian Studies recognizes in a special way my research, publications, and especially teaching since I've always been able to integrate aspects of my focus on Italian spirituality into almost all of my Italian courses."
Perry has been a member of the Italian Studies Department since 2002 and served as the inaugural director of the Center for Language and Intercultural Communications. His courses focus on the commemoration and representation of Italian Christian culture in media and literature post-World War II and he teaches a First-Year Seminar about Dante Alighieri's "Divine Comedy" entitled Dante's Divine Comedy: The Poet, The Pilgrim, The Prophet. In 2007, he was named the recipient of the Luther W. and Bernice L. Thompson Distinguished Teaching Award.
Perry hopes to utilize the professorship to bring field work and research back to his classes in McKnight Hall. He is fascinated by the roadside shrines in Veneto in Italy and the public perception of local patron saints, and he started a project to examine the German Military Cemetery at Cassino to explore a connection between Dante's interpretation of Purgatory and the structure of the gravesite by architect Robert Tischler.
"This professorship will further enhance both my teaching and research by sponsoring field work on various aspects of Italian Christian culture and bringing that research into the classroom," said Perry.
By Corey Jewart
Photos by Abbey Frisco, Shawna Sherrell, Miranda Harple
Posted: 09/21/23