First-Year Seminars are focused on a professor's personal interest, presented in a way that invites discussion.
These seminars offer the benefits of an experience often reserved for college seniors to students beginning their college career.
These courses, designed for and offered only to students in their first semester at Gettysburg College, provide an opportunity to work closely with a faculty member and a small cohort of peers to explore a topic that they all find interesting. First-Year Seminars employ and develop a variety of skills including writing, speaking, critical thinking, quantitative reasoning, and the use of technology or instrumentation.
All students in a First-Year Seminar live in the same residence hall, which provides them with an opportunity to integrate their academic and residential lives. This experience, alongside programming offered through the college's extended orientation program, offers students the opportunity of learning and working with other students and faculty on common educational interests and goals while deliberately fostering connections that support the transition to college.
First-Year Seminars may include field trips, films, guest speakers, workshops, and community service projects. Many of these opportunities are designed for a specific seminar or group of related seminars.
First-Year Seminars at Gettysburg College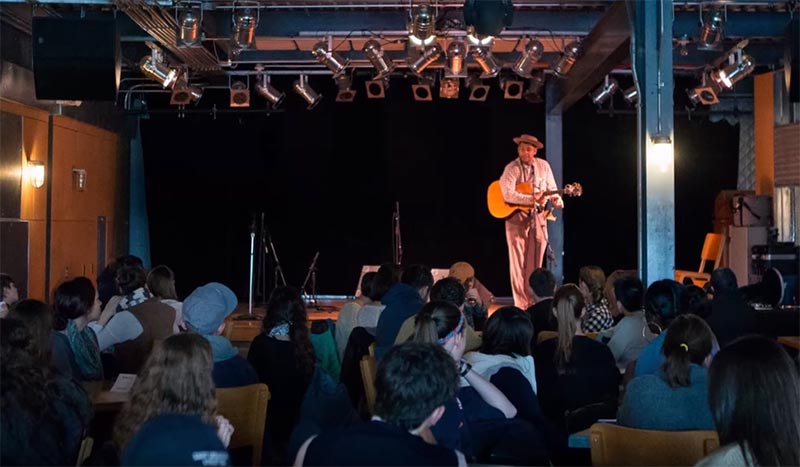 Did you know...
Class size is limited to 16 students
Seminars emphasize the active participation of students
All students in a First-Year Seminar live in the same residence hall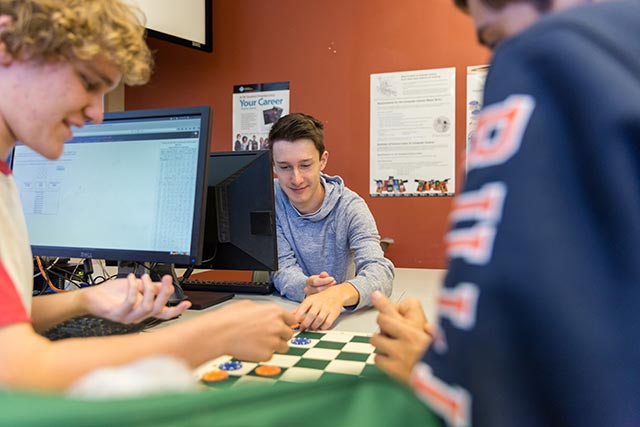 First-Year Seminar Course Descriptions
New course descriptions are available at the start of each academic year.
Instructor: István A. Urcuyo

Title // Department: Associate Professor // Biology

In this seminar STEM Scholars students will learn what distinguishes science from other modes of inquiry, and be introduced to skills used throughout the various STEM disciplines. Through readings, analyses, discussions and engaging group activities, the STEM Scholars will learn what scientists do and how they do it, with special emphases on the importance of problem solving, quantitative skills, and clear communication with fellow scientists and the general public. Students will learn about the history of science, proper experimental design, uncertainty, and methods for collecting, interpreting and analyzing data. We will discuss how basic scientific research informs technological applications used in our daily lives; learn about cutting-edge scientific discoveries as well as discuss the ethical issues involved in the pursuit and application of science. This seminar focuses on a multidisciplinary approach to learning, understanding, discussing and practicing the specific skills necessary for students participating in the STEM Scholar program in preparation to a successful career in the STEM fields at Gettysburg College and after graduation.

Instructor: Anne Douds

Title // Department: Chairperson/Associate Professor // Public Policy Program

Throughout your life, you have sought opportunities to be a difference maker, to be an agent for change in your school, your family, your community, and the world. The Eisenhower Scholars program recognizes your desire and ability to help solve social problems, and this course if your first step in the next phase of your policy education. In this course, you will learn how to become policy change agents and how to advocate for social reform. The course incorporates traditional forms of academic scholarship on agency, advocacy, and reform with up-to-the-minute literature in students' specific areas of policy interest. Throughout the semester, we will take field trips to observe policymakers in action in Washington D.C. and Harrisburg; meet with local policy makers; craft individual policy reform proposals; write policy briefs and proposals; and learn from peers in a highly engaged, interactive, collegial environment. We will study policy arenas that matter to you, and you should leave this course feeling empowered and equipped to seek and effect social change.

Instructor: Rachel Glover

Title // Department: Adjunct Instructor // English

This writing-intensive seminar is designed to help students become more effective communicators and future business leaders. Students will hone their business writing skills and explore modern business communication trends while also learning to write effectively across the curriculum. A variety of research, prewriting, composing, revising, and editing strategies will be employed so students can develop their own personalized "writer's toolbelts," positioning them for academic and professional success. Students will learn techniques for communicating through a variety of challenging rhetorical situations in business, from giving bad news to a manager to persuading a reluctant client. Practical business writing skills will be covered, such as crafting effective emails, conveying a professional tone, building goodwill with a variety of audiences, writing persuasively, and using unbiased language. Academic writing skills will also be developed, from argumentation to documentation. Topics within intercultural communication and business ethics will be examined through readings, discussion, and oral presentations as students hone their analytical and presentation skills. Students will also gain familiarity with some advanced features of useful business software including Microsoft Word, PowerPoint, and Google Docs.

Instructor: Dr. Susan F. Russell

Title // Department: Adams Professor in Theatre Arts and Associate Professor // Theatre Arts

This course explores the world of the American musical: the most popular form of theatre in the United States for over a hundred years; one of the only truly "American" art forms; and, arguably, the most complex of all the arts because of its fusion of literature, poetry, music, dance, and the visual arts. The class will provide remarkable case studies of the struggles and triumphs of American multiculturalism in its history and development. Topics explored include the roots of the genre in Greek drama and later, opera, operetta and minstrelsy; the huge influence of African American and Jewish composers, writers and performers, as early as the 1920s; its use for political messages during the Great Depression; the so-called "Golden Age" of musical theatre in the 1940s and 1950s; and the gradual inclusion of more diverse voices and styles during the 1960s and into the twenty-first century. Intrinsic to the course is a hands-on approach where students also learn some of the mechanics of the genre, culminating in original collaborative creative projects and research. No prior theatrical or musical experience is required.

Instructor: Eric Blair Berninghausen

Title // Department: Chairperson/Associate Professor // Theatre Arts

Why do we like to make things? Is there still value in working with our hands? An antidote to screen time, this class will focus on the challenges and pleasures of project-based learning while exploring the value of the mind body connection of creative work. Each student will learn about various materials and how to manipulate them - wood and metal will the primary mediums. Students will learn how to build their own hammer from scratch and their own chisel as well, just two examples of many fun tactile and utilitarian projects. Students will be asked to critically analyze texts as they encounter complex subjects and practical challenges. This hands-on course will necessitate considerable studio time and center on the immediate joys and intellectual challenges of designing and executing creative work.

Instructor: Randall K. Wilson

Title // Department: Professor // Environmental Studies

Smokey Bear is one of the most highly recognized icons in American culture today. But while many know of his efforts to prevent wildfires, fewer are aware of the contentious issues surrounding the issue of fire policy on national forests. What would Smokey say if he knew that many foresters currently promote forest fires as part of efforts to maintain a healthy forest? Likewise, could he make sense of the fact that bison can be defined as a protected "threatened" species, a threat to livestock, or as "burger on the hoof" simply as a function of where they graze? Or how the strongest advocates for the wildlife refuge system are those who most enjoy shooting it? Or the way environmentalists have worked to eliminate grazing on public rangelands....by becoming ranchers themselves? Such conundrums can be a bit much for any level-headed bear to take in. This course investigates the surprising and often contradictory environmental policy and management challenges facing national parks, forests and wildlife refuges in the United States. To make sense of them, students visit a number of such places, interact with real managers, conduct a project, and consider the "big ideas" of nature that quietly underpin America's system of public lands.

Instructor: Sarah Kate Gillespie

Title // Department: Adjunct Instructor // Art and Art History

Who decides what gets shown in a museum? How it gets shown? Who is the intended audience, and how do these institutions engage with the public? This course peels back the curtain to examine how museums function, both as cultural institutions and as businesses. We will unpack the various roles museums play in our society, including meeting the players who make institutions tick. Through a series of on-site visits to different types of museums throughout the region (possibly including at least one on a Sunday), we will investigate and analyze various types of museums, interact with museum professionals, and literally go behind the scenes to discuss issues such as collection storage and curation, exhibition implementation, development (fund raising), educational programming, and the handling of objects.

Instructor: Stephanie A. Sellers

Title // Department: Adjunct Professor // Women, Gender, and Sexuality

This seminar looks at the changing practices in women's healthcare from the holistic, ancient, earth-based traditions that centralized women to the rise of the mechanomorphic American medical system, specifically gynecology. The course examines key historic events that shaped women's healthcare, issues of gender biology, the gardener/mechanic metaphor, the modern medicalization of women's natural cycles, the Wise Woman healing tradition, Chinese medicine and acupuncture, Ayurveda, and issues around women's personal empowerment. Social issues concerning the control of women's reproduction and the impact of the environment on women's health are addressed. Additional topics include holistic nutrition for women, body image, gender identity, sexual orientation, negotiating young-adult social and emotional challenges, and power and control in intimate relationships. Particular attention will be on centralizing women in their own healthcare.

Instructor: Alan R. Perry

Title // Department: Professor // Italian

This seminar, taught in English, explores the three cantos of the Divine Comedy: Hell, Purgatory, and Paradise. Students examine the life of Dante Alighieri and his times. Discussion focuses on the characters and events of this classic poem. Questions students will ponder include: what happens to us after death? What does it really mean to be a good person? Why do bad things happen to good people? How far would a person go for love? Why is having too many sexual relationships an ultimately less serious matter for the soul than drinking or eating too much? Here is the masterpiece of world literature that inspired and changed the lives of Michelangelo, Galileo, and James Joyce who once said, "Dante is my spiritual food!" No knowledge of the Italian language is expected or needed.

Instructor: Radost Rangelova

Title // Department: Edwin T. Johnson and Cynthia Shearer Johnson Distinguished Teaching Chair in the Humanities&AssoProf // Spanish

The macho man and the seductive woman might be among the most common Latin American gender stereotypes, but the personal accounts created by activists, feminists, and homosexual men and women, paint a much more complex picture of gender and sexuality in Latin American societies. The voices of the diaries, autobiographies, memoirs and testimonial accounts that we will examine are those of social, national and political subjects, whose stories pose a series of questions for readers in the U.S.: How can we understand the self-reflexive text as an individual, as well as a Latin American political account? In what ways can the act of writing the gendered self become an act of liberation from oppression and domination? How do the authors of the texts subvert common models of gender and sexuality? And how do the personal accounts written by "popular" subjects change our perception of the "official" histories of Latin American nations?

Instructor: Henning Wrage

Title // Department: Chairperson/Associate Professor // German

This seminar is an investigation of myth and reality of secret societies from the "Underground Railroad" to the Freemasons, the "Black Hand," "Skull and Bones" and the "Men in Black." Have secret social networks really tried to influence the world? What role do they play in history and politics? What is a conspiracy theory? Who claims that the moon landings were a hoax and why? And what do "alternative facts" have to do with all this?

Instructor: Jesse Cordes Selbin

Title // Department: Assistant Professor // English

The function of a university, argued W. E. B. Du Bois in 1903, is "to be the organ of that fine adjustment between real life and the growing knowledge of life, an adjustment which forms the secret of civilization." How did that ideal arise, and does it hold true today? Popular culture imagines the college campus alternately as an idyllic bubble, the wellspring of groundbreaking research, a site of vigorous debate, and more. Academia is often juxtaposed to the so-called "real world"—except when it is seen as a place to immerse oneself in life's most vital questions. This course will ask how these diverse visions of the university are intertwined with its historical emergence and contemporary role in society. How have the missions of higher education changed over time? What critical issues confront universities today? And do depictions of college life in fiction and film resonate or jar with your own experiences this fall?

Instructor: Eric Remy

Title // Department: Director of Educational Technology // Educational Technology

"We all agree that your theory is crazy. But is it crazy enough"? --Niels Bohr Everybody knows that the Earth goes around the Sun and that the Loch Ness monster isn't real. But how do we know? How sure are we? In this course we'll look at a variety of controversial topics ranging from global climate change to homeopathic medicine to the existence of ghosts, as well as the enduring controversy over the Earth orbiting the Sun--enduring, that is, in the early 1600s. We'll discuss how the scientific method works, how we can use it to figure out what's happening and what are the limits of what we can know, hopefully to separate what we can accept as true and what we have to reject as truly crazy.

Instructor: Dave Powell

Title // Department: Associate Professor // Education

The famous inscription Woody Guthrie placed on his guitar in 1943 says something profound about how many artists and musicians view their work: while art entertains us, it also can enlighten and liberate us as well. Unfortunately, the history of America often taught in schools focuses largely on names, dates, and other facts pieced together in an effort to tell a particular kind of story about America--one that does little to help us appreciate the struggle that runs like a swift current just beneath the surface of daily life. In this seminar we will revisit some of that history, focusing primarily on the way musicians--from 19th century slaves to 20th century bluesmen, from Depression-era balladeers to Civil Rights marchers, and from war protesters of forty years ago to war protesters today--have attempted to right wrongs, educate sensibilities, and awaken the consciences of people in an effort to make America a place that lives up to its promise.

Instructor: James Day

Title // Department: Director // Sunderman Cons. of Music

What role can the arts play in building a vibrant, healthy community? In this FYS you will explore the importance of the arts in our society, experience how the arts strengthen communities by engaging with a variety of community-based arts programs, and discover the many ways in which you can play an active role in the cultural development of your community, and in the process find your path to becoming a more ethical leader and socially responsible citizen. In addition to utilizing class time to debate and discuss theories of placemaking and public policy, we will complete action research through several local site visits and a regional field trip to meet a diverse array of amazing people building exciting, vibrant communities through the arts.

Instructor: Darren Glass

Title // Department: Associate Provost for Academic Assessment,Dean of Natural Sciences,Computer Science&Mathematics // Provost's Office

You meet a stranger at the park who mentions that they have two kids, one of whom is a girl. What is the probability that the other one is also a girl? Depending on the specific phrasing of the question, the answer might be 1/2 or 1/3. Throughout this First-Year Seminar, we will consider the notion of probability from its historical origins through to modern applications such as predicting the outcomes of elections. We will look at how different groups have tried to quantify uncertainty throughout history and look at the mathematical underpinnings of this theory as well as some of the counterintuitive results that arise.

Instructor: Stefanie Sobelle

Title // Department: Associate Professor // English

Words such as desert, forest, mountain, sea, ice, landscape—and even the word "nature" itself—designate certain natural sites. These words can be misleading, however. The language used to try and describe the world we inhabit can fail or even enable forms of ecological corruption and environmental racism. Focusing on 20th–21st century prose writing (fiction and nonfiction), this course examines a variety of ways that writers of the United States have navigated the metaphors long used to describe the physical environment in their ongoing fight for environmental and social justice.

Instructor: Eleanor J. Hogan

Title // Department: Associate Professor // Asian Studies

Godzilla, Astro Boy, and Hello Kitty are all Japanese nationals who have become global citizens. Beginning with Godzilla, this course examines Japanese popular culture from the immediate post-war period to the present. People of all ages enjoy Japanese characters, stories, and culture through varied media such as film, animated films (anime), comics (manga), video games, game shows, fanzines and fan sites, and novels. Scholars write of Japan's "Gross National Cool" and "soft power" as they joke about the cultural invasion of Japan. Using a variety of interdisciplinary methods, the course examines the sustained presence of these popular icons and cultural works in Japan and beyond. Identifying these cultural products/art forms as reflections of Japanese identity, culture, history, art, and literature, we then examine the portability of these icons/media into other cultures. We seek to answer such questions as: How and why do some characters survive and thrive outside of Japan, while others such as Sweetbread-man (Anpanman), Bacteria-man (Baikinman) have not made the trip across the ocean? What, if anything, has been changed to make a character/story/game more appealing to another culture? What is an otaku and how has the definition changed over time and place? What do these products say about post-war Japanese culture? Informed discussion, writing, research and presentations provide a thorough examination and analysis of the appeal of Japanese popular culture and its relation to Japanese identity and globalization.

Instructor: Stephen Jay Stern

Title // Department: Associate Professor // Interdisciplinary Studies

The topic of death raises more questions than answers. What happens when a person dies? Is there an afterlife? How does one deal with the loss of a loved one? How do our funeral practices compare with those of other religions and cultures? But the topic of death also raises personal questions of life: What is the meaning and purpose of our existence? What can I accomplish in my time here? How should I treat my elders, my peers, and my juniors who will predecease or survive me? While we will all experience death, too few of us talk about death. This course intends to begin that life-long discussion by considering death from a variety of angles. We will look at death and popular music and culture, death and the medical profession, the business of death, and the psychological impact of death. We will look at how other religions and cultures view death and deal with the dead. We will also explore various types of death, from illness and disease to suicide, murder, and genocide.

Instructor: Christine Altieri

Title // Department: Adjunct Instructor // English

The lyric poem, the type of poetry most written today, is a highly flexible, multi-varied means of expressing observation and emotion. It ranges from the private reflections of Coleridge's "Frost at Midnight" to the public utterance of Gorman's "The Hill We Climb." This seminar is an introduction to past and present lyric poetry, mostly in the English language. It explores the ways poets shape ideas into poetic forms such as the traditional sonnet or discover meaning using experimental techniques such as erasure poetry. The focus is on the aesthetic pleasures of reading well-formed writing as well as on the deepened insights the poems offer into the varieties of human experience. The course also examines the process of our response to a poem that may begin with an emotional reaction and end with a critical appreciation. As the course unfolds, we consider recurring themes such as personal and cultural identity, coming of age and rites of passage, bearing witness to injustice, the varieties and vagaries of love, and the human relationship to the natural world. Students are encouraged to develop their own creative writing as well as critical writing skills. There will be opportunities to meet visiting poets at on-campus readings, to interact with local poets at poetry readings, and to participate in open mic nights.

Instructor: Thomas Barstow

Title // Department: Adjunct Instructor // English

This seminar looks at journalism through some of the great movies about the craft, such as "All the President's Men," "Spotlight," "Salvador," and "Truth." But it also explores some of the anti-heroes through movies, such as "Shattered Glass" and "Absence of Malice." The goal will be to show students how journalism is a noble craft that can change society but also can be misused and cause unnecessary pain. The course will be interwoven with a look at current events and how lessons learned from the movies could be applied to the news of the day. The seminars will focus on class discussion and participation, as well as papers and essays on the movies and current events. The ultimate goal will be to foster critical thinking about the press so the students can be better-informed citizens who can ask the right questions about important issues of the day.

Instructor: Joseph Robert Radzevick

Title // Department: Chairperson/Associate Professor // Management

This course examines the operation of the studio system that gave rise to Hollywood's "Golden Age" during the middle of the 20th century. Along the way, students learn about the business and creative elements that combined to create these films while they explore a number of specific films from the major Hollywood studios released during this period. We also look closely at the economic, political, and social forces intertwined with film making at this time. The course places emphasis on reading, writing, discussion, and film screenings.

Instructor: Irene Bramley Beers Hawkins

Title // Department: Visiting Assistant Professor // Environmental Studies

What is a sustainable food system? What does it have to do with green eggs and government cheese, or with ham? In this class we'll think about eggs, cheese, ham, and various other such delectable edibles in ways that help us ponder the connections between food and global, national, and local environmental issues including climate change, land use, and community health. We will not only read and write about food but we will also analyze food films and go on field trips (for example, to a local organic farm). In addition, we will participate in community focused activities with the College's Center for Public Service to explore the interrelations between the health of our environments, our bodies, and our communities. The final research project will provide recommendations for sustainable food policies in local communities.

Instructor: Dina Lowy

Title // Department: Chairperson/Associate Professor // History

This course examines the significant impact tea had on world history as the love of tea spread from East to West. It moves both chronologically and episodically from early developments in China to Japan and India and Great Britain and the United States, with brief side trips to Central Asia, the Middle East, and Africa as well. Topics and themes include religion and rituals, health benefits and environmental issues, trade, diplomacy and empire, sabotage and espionage, and social interactions. Throughout the course, historical inquiry and methodology are paired with a hands-on exploration of the Japanese tea ceremony and related cultural practices.

Instructor: William H. Lane

Title // Department: Lecturer // Environmental Studies

Climate instability? Peak oil? Overpopulation? Malnutrition? Glaciers shrinking? Great rivers drying up before they reach the sea? Siberian forests on fire all summer and Pakistan flooded for months on end? Is this the end of the world or the beginning of a new one? Is this a crisis with no real remedy in sight or an opportunity to build a more balanced, more just, more resilient human presence in the world? This course examines the human-earth relationship in terms of fundamental human needs for food, water, and shelter and explores the systems that shape our choices with regard to these essentials of human life. Secondly, it seeks to build a bridge between science-based information and citizen action in search of strategies for staying human—and humane—on a planet in transition.

Instructor: Joshua Wagner

Title // Department: Manager, Innovation and Creativity Lab // Educational Technology

Most of our lives we are taught to avoid failure. However, many of the world's most successful people have failed repeatedly on their paths towards success. Using the equipment, tools, and materials in the Innovation and Creativity Lab we will experiment with failure as a strategy for learning and a catalyst for creative problem solving. Through engaging discussions, hands on design thinking projects, and perplexing activities this course will challenge your preconceived notions of what it means to fail and how to successfully embrace failure in your future endeavors.

Instructor: Christopher D'Addario

Title // Department: Associate Professor // English

From the hit show 24 to coming of age comedies such as Superbad, we remain fascinated with how much or how little can happen to us in one day. This course studies exclusively literature and film that cover events that take place over 24 hours. We examine how literature represents the close passage of moments as well as the profound transformations and stasis that might occur in one day. How do authors and filmmakers choose to represent the details of everyday existence? What gets close attention? Perhaps more importantly, what gets left out? What are the psychological and ethical implications of such inclusions and omissions? Can one's life really change unalterably in one day?

Instructor: Rachel Lesser

Title // Department: Assistant Professor // Classics

This First Year Seminar investigates the history of same-sex desire in the West. Our central aim in this course will be to ascertain how far our contemporary conception of homosexuality is universal and transhistorical and to what extent it is historically contingent and constructed- and how the answer changes the way we perceive our own identities and those of others around us. We will study what it meant for two women or two men to be in an erotic of sexual relationship at various historical moments- how they experienced their own desire, how others regarded them, and what their place was in society. We will also consider how other categories, such as gender, race, and social class, intersect with and inform the way same-sex desire and sexuality is enacted and perceived.

Instructor: Joanne E. Myers

Title // Department: Associate Professor // English

When people come to America, what are their hopes and fears? What do they think of America when they get here? And what can we learn about America itself, and what it means to be an American, from the dreams of the nation's immigrants? This course focuses on literary representations of 'coming to America,' ranging from the colonial period to the present day, by diverse authors from Europe, Central and South America, Asia, and beyond. We consider how the act of narrating the immigrant experience helps authors make sense of their journeys and create a sense of belonging. We also explore the costs of remaking one's life far from home and learn more about how 'native' Americans have responded to immigrants in different historical periods. Literary readings are supplemented by short historical works giving context for immigration issues in different eras, as well as by digital and multimedia works that document the immigrant experience in America. Possible authors include William Bradford, Olaudah Equiano, Anzia Yezierska, Willa Cather, Maxine Hong Kingston, Edwidge Danticat, and Reyna Grande.

Instructor: Christopher Zappe

Title // Department: Provost // Provost's Office

The First World War was one of the greatest upheavals in history, involving an estimated 70 million combatants -- 9 million of whom lost their lives – and setting off shock waves that have been felt worldwide for nearly a century. In fact, the civilizational impact of an industrialized conflict on this scale was so significant that the First World War set the 20th century on a violent trajectory, culminating in a perfected total war which commenced in 1939. In this seminar we examine the experiences of ordinary soldiers and civilians, including both men and women, whose lives were shattered by the continuous series of brutal surprises and shocks that the First World War brought forth. In particular, we engage a number of diverse disciplinary perspectives to understand fully how total war, including the dynamic role played by technological developments, impacted soldiers and their care-givers along the Western Front. Readings includes memoirs, works of fiction, poetry, as well as scholarly articles and book chapters. Students enrolled in this seminar should be prepared to engage vigorously in reading, writing, speaking, listening, and critical thinking.

Instructor: Michael J. Birkner

Title // Department: Professor // History

This course is designed to look afresh at the "long" 1960s—from John F. Kennedy's election as president to the resignation of President Richard Nixon in 1974. In less than fifteen years Americans experienced a civil rights struggle, fought a frustrating war in Vietnam, wept over assassinations, witnessed the rise of the counterculture and a "credibility gap," debated the virtues of rock music, and saw two strong presidents lose their political mandates. This course will pursue the question, "what was the sixties?" from the a range of perspectives, including those who benefited from the social changes wrought during this era, and those who resented change and resisted it.

Instructor: Timothy N. Good

Title // Department: Professor // Physics

In this course, students will learn about light and what makes laser light so special. They will read a book (Beam) about the race to invent the laser and will discuss the battle between professor and graduate student for patent rights, a launching point for a broader discussion of intellectual property and the reward system in science. Each student will write and present a research paper on a contemporary application of lasers. A review about the optics and function of the eye and LASIK eye surgery will provide a launching point for discussions about identity, the natural self and modern ways of altering image and bodily functions including cosmetic psychopharmacology and tattoo removal with lasers. A review of state-of-the-art laser weapons, both anti-missile and anti-personnel, will open broader discussions about the strategic defense initiative, mutually assured destruction, and nuclear defense strategies in the new age, as well as the ethics of battlefield conventions that allow soldiers to bomb, burn, and blast the enemy but not blind them. Students will perform a couple of hands-on exercises, most likely ending with the making of a holographic image. There will be a field trip to see lasers in action in medicine, industry and in the research laboratory.

Instructor: Rimvydas Baltaduonis

Title // Department: Associate Professor // Economics

Microeconomic theory attempts to explain the decisions that individuals and firms make about spending time, money, and other scarce resources. In this experimental microeconomics seminar, students participate in a series of economic experiments designed to test hypotheses and develop models of economic behavior. Participants learn the core ideas in microeconomic theory by discussing and writing about experiences and observations.

Instructor: Timothy J. Shannon

Title // Department: Professor // History

The lives and fates of humans and whales have been intertwined for millennia. Whaling became the world's first global industry during the nineteenth century and the focus of the first international conservation movement in the twentieth. The peculiar biology of whales has long fascinated marine biologists and contributed to our understanding of evolution. Writers, filmmakers, and other artists have used whales to reflect on humankind's own place in the cosmos and natural world. In this seminar, we will examine whales and their relationship with humans from a variety of disciplinary perspectives, including history, literature, and science. Our primary focus will be on the rise and fall of the American whaling industry, c. 1780-1920, but we will also examine modern conservation efforts to "save the whales" and representations of whales in popular culture. We will assess the place of Herman Melville's Moby Dick in American literature as well as the experiences of women, African Americans, and indigenous peoples in the whaling industry.

Instructor: Florence Ramond Jurney

Title // Department: Professor // French

How does a woman create a relationship with men in the #Me Too Era? What does beauty mean in a world of beauty-enhancing apps? How do you navigate the social media scene when it can make or break you? This course will focus on these issues and other pivotal concerns in a young woman's development from adolescence to the years of early adulthood.

Instructor: John P. Murphy

Title // Department: Associate Professor // French

Food is always about more than just what's on our plates. It's a medium of communication used as much to drive wedges among us as it is to foster feelings of community. It's thus no wonder that food often incites conflict and debate. This seminar examines some of the controversies surrounding food by critically considering the following questions: How did French cuisine come to dominate the global elite food scene in the first half of the 20th century and why is its importance receding today? What explains the rise of foodie culture and what role does it play in maintaining or producing new forms of social distinction? How have industrial methods of food production and processing changed what and how we eat and what are the consequences for our health and for the future of our planet? In what ways has home cooking evolved in recent decades and what does this evolution tell us about gender roles? How does the American food safety net work and in what ways has its implementation shaped definitions of human value and worth? What is culinary tourism? How might this phenomenon reflect or express an entrenchment of local, regional or national identities? Inversely, how might it promote new forms of cosmopolitanism?

Instructor: R.C. Miessler

Title // Department: Systems Librarian // Library Technical Services

Do we stare at our phones too much and not enough at the world around us? Do we chat with people through screens rather than in person? Are we losing our humanity because of our reliance on technology? No doubt, you've heard some of this before. But, what if the digital world accentuates rather than detracts from our sense of being human? After all, we learn through screens every single day. This seminar introduces you to a field – the Digital Humanities - that uses technology to ask and answer questions about how humans think, create, and experience the world. Starting with print books, you will learn how technology and culture are connected and how digital tools are an evolution of our quest for knowledge. Students in this seminar will be introduced to the worldwide community of Digital Humanities scholars through readings and in-class discussion, and develop a digital project of their very own. Through experimentation, hands-on activities, and guided workshops, students will emerge from this course more confident in their ability to do college level research using technology as a tool for learning and creativity. Beyond anything else, you will see both technology and your sense of humanity in a different way than before.

Instructor: Aristides Dimitriou

Title // Department: Assistant Professor // English

Toward the end of the twentieth century, many science fiction and fantasy writers took interest in the subject of "disembodied consciousness" an imagined byproduct of life in the virtual terrain of "cyberspace." New currents in science fiction and fantasy, however, are returning to an older engagement with the subject of "embodiment," especially within the representation of technologically advanced, near-future societies marked by ecological crises and dystopian regimes. A renewed focus on the status of the body within the context of contemporary, imminent, and potential scientific revolutions revisits the historical tensions between Romantic and Enlightenment thought, famously portrayed, for example, in the nineteenth-century works of E.T.A. Hoffman, Mary Shelley, and H.G. Wells. Returning to this subject, as questions of racialization and proletarianization grow larger in the popular imagination, the broad field of science fiction and fantasy—often termed "speculative fiction"—interrogates with renewed intensity the social legibility and legitimacy of bodies. As such, speculative modes of writing, especially those written by authors that belong to marginalized groups, give expression to the embodied experiences of class, race, ethnicity, gender, sexuality, and disability: experiences that often shape identity by way of exploitation, alienation, and disempowerment. In this course, we will engage with literature, film, and other media to examine the speculative representation of embodied experience. As we explore the projected realities of genetic engineering and cloning; of cyborgs and hybrid life-forms; of orphaned monstrosities and disposable androids, we will focus on what it means to be human, precisely as the human subject enters a new stage of posthuman and transhuman redefinition. How and why might speculative fiction endow the non-human body with a greater sense of humanity? Why do some works assume that subhumanized bodies, such as monsters and zombies, deserve unmitigated violence (even to comedic or effect)? How does speculative fiction interrogate what it means to exceed the human, i.e., to be "more human than human" within an economic structure that renders such excess illegitimate for society yet suitable for the maximization of profit? In other words, how and why does the representation of embodied experience represent the way that society defines human, posthuman, or non-human subjects? In this class, we will read, watch, and interact with various media to explore these questions, while developing our critical thinking skills to improve our writing and composition.

Instructor: James Stephen Krysiek

Title // Department: Adjunct Associate Professor // History

An interdisciplinary seminar that invites students to explore various forms of artistic expression within the Islamic world from the early seventh century to the twenty-first. Students will learn what makes artistic expression in the Islamic World distinctive; at the same time, they will have the opportunity to reflect on human creativity as it transcends religious and cultural boundaries. With weekly writing assignments, this seminar will encourage students to read and think critically about what art is and what artists in various genres attempt to achieve. These assignments will propel students toward college-level proficiency as authors and help them develop distinctive voices of their own.

Instructor: Felicia Marlene Else

Title // Department: Professor // Art and Art History

What makes a city great? We will explore this question by looking at one of Europe's most prominent cities at the height of its power, Renaissance Florence. This class will be a stimulating introductory survey to the works of art and architecture that have made this city famous. We will look at a rich variety of multimedia sources and interdisciplinary writings that will bring this culture to life, getting to know influential personalities from the Medici to Michelangelo. Many issues still speak to us today—how material wealth and political power clash with ethical beliefs and religious devotion. We will explore research on gender, sexuality, social class, race and the impact of colonial power and trade in an emerging globalized world. From high art to street culture, from frescoes to fashion, from local Madonnas to marvels from the so-called "New World", we will get to know this city inside and out. There will be a special focus on the study of art and culture beyond the classroom, as we take a field trip to the National Gallery of Art in Washington, D.C. and hear about the rich experiences of travel abroad by guest speakers from the Center for Global Education.

Instructor: Christopher Richard Fee

Title // Department: Professor // English

"Homelessness" is a term that conjures up unsavory images in the popular imagination, flat, generic, clichés that owe as much to fear as to fact. The truth is that children account for a shocking proportion of the homeless in America today, as do women fleeing abuse, as do the working poor, many of whom find it impossible to secure affordable housing in many of our cities. If working men and women and school-attending children number among the homeless, why do the stereotypes of the pushy panhandler and the drunken skid-row bum continue to dominate our collective vision of homelessness? Why does this population continue to grow? What can be done to alleviate the circumstances surrounding homelessness in America? Should we act? Should we care? Designed in collaboration with the Center for Public Service, this course combines the traditional academic component with experiential education through a number of Service-Learning opportunities. Each student will participate in regular service commitments in the local community throughout the semester, and the keystone of the course will be a group Service-Learning trip in October. We will meet and work with many people who are or who have been homeless, as well as quite a few who have dedicated their lives to serving those less fortunate than themselves. If experience is any guide, we will like a great many of the people with whom we will come into contact; we most certainly will learn from all of them. In the classroom portion of this course, we will study portrayals of homelessness in popular works of fiction and film in order to refine our understanding of how the American understanding of homelessness has evolved since the Great Depression. Some of these works will reflect common assumptions about the homeless while others may challenge such views, but all will contribute to our understanding of how we as a people face the realities of poverty, homelessness, and social inequities.