First-Year Seminars offer the benefits of an experience often reserved for college seniors to students beginning their college career.
These courses, designed for and offered only to students in their first semester at Gettysburg College, provide an opportunity to work closely with a faculty member and a small cohort of peers to explore a topic that they all find interesting. First-Year Seminars employ and develop a variety of skills including writing, speaking, critical thinking, quantitative reasoning, and the use of technology or instrumentation.
All students in a First-Year Seminar live in the same residence hall, which provides them with an opportunity to integrate their academic and residential lives. This experience, alongside programming offered through the college's extended orientation program, offers students the opportunity of learning and working with other students and faculty on common educational interests and goals while deliberately fostering connections that support the transition to college.
First-Year Seminars may include field trips, films, guest speakers, workshops, and community service projects. Many of these opportunities are designed for a specific seminar or group of related seminars.
First-Year Seminars are focused on a professor's personal interest, presented in a way that invites discussion.
First-Year Seminars at Gettysburg College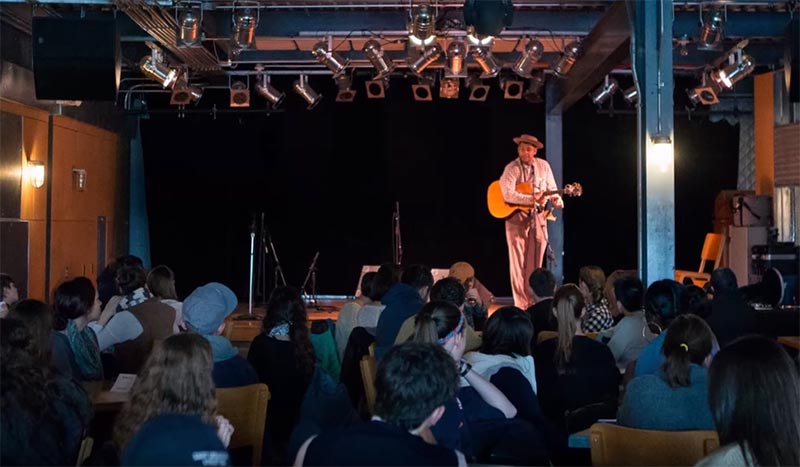 Did you know...
Class size is limited to 16 students
Seminars emphasize the active participation of students
All students in a First-Year Seminar live in the same residence hall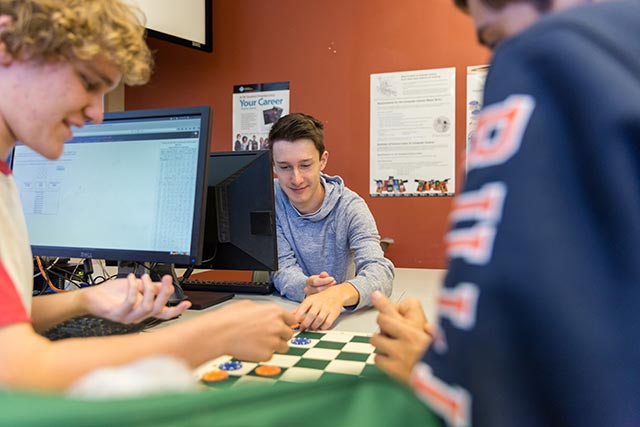 First-Year Seminar Course Descriptions
Instructor: Christopher Zappe

Title // Department: Provost // Provost's Office

In this interdisciplinary seminar we examine the experiences of those women and men who collectively achieved President John F. Kennedy's dramatic and ambitious goal of sending Americans safely to and from the Moon before the end of the 1960s. In particular, we seek to understand how American society at the height of the Cold War shaped the extraordinarily complex effort to develop and manage the technology and various operations needed to meet Kennedy's challenge. Moreover, we explore how the science and technology used to transport Americans from the Earth to the Moon impacted our society during and beyond the time of this historic achievement. This seminar will draw upon scholarship from a number of academic disciplines, including computer science, engineering, gender studies, history, international relations, management, mathematics, physics, and political science.

Instructor: István A. Urcuyo

Title // Department: Associate Professor // Biology

In this seminar STEM Scholars students will learn what distinguishes science from other modes of inquiry, and be introduced to skills used throughout the various STEM disciplines. Through readings, analyses, discussions and engaging group activities, the STEM Scholars will learn what scientists do and how they do it, with special emphases on the importance of problem solving, quantitative skills, and clear communication with fellow scientists and the general public. Students will learn about the history of science, proper experimental design, uncertainty, and methods for collecting, interpreting and analyzing data. We will discuss how basic scientific research informs technological applications used in our daily lives; learn about cutting-edge scientific discoveries as well as discuss the ethical issues involved in the pursuit and application of science. This seminar focuses on a multidisciplinary approach to learning, understanding, discussing and practicing the specific skills necessary for students participating in the STEM Scholar program in preparation to a successful career in the STEM fields at Gettysburg College and after graduation.

Instructor: Shirley Anne Warshaw

Title // Department: Professor // Political Science

The Bush administration approached torture, harsh interrogation and prisoners of war in the War on Terror guided by a set of legal principles authored primarily by John Yoo of the U.S. Department of Justice. Students in the course read a number of books, including Yoo's Crisis and Command, as a foundation for understanding the legal policies implemented by the Bush administration. Included is an in-depth review of Articles I, II, and III of the Constitution, the Geneva Conventions, The Detainee Act of 2005, and recent Supreme Court cases. This course will count as American Government for declared Political Science majors and will also fulfill the writing requirement for all students.

Instructor: Rachel Glover

Title // Department: Adjunct Instructor // English

This writing-intensive seminar is designed to help students become more effective communicators and future business leaders. Students will hone their business writing skills and explore modern business communication trends while also learning to write effectively across the curriculum. A variety of research, prewriting, composing, revising, and editing strategies will be employed so students can develop their own personalized "writer's toolbelts," positioning them for academic and professional success. Students will learn techniques for communicating through a variety of challenging rhetorical situations in business, from giving bad news to a manager to persuading a reluctant client. Practical business writing skills will be covered, such as crafting effective emails, conveying a professional tone, building goodwill with a variety of audiences, writing persuasively, and using unbiased language. Academic writing skills will also be developed, from argumentation to documentation. Topics within intercultural communication and business ethics will be examined through readings, discussion, and oral presentations as students hone their analytical and presentation skills. Students will also gain familiarity with some advanced features of useful business software including Microsoft Word, PowerPoint, and Google Docs.

Instructor: Brendan Cushing-Daniels

Title // Department: Harold G. Evans Professor of Eisenhower Leadership Studies // Economics

This course is intended to encourage thoughtful analysis and discussion of the perennial problem of poverty. Too often, the wealthy and middle class tend to think about, talk about, and relate to the poor as though they are somehow inferior or defective. Ironically, the poor are chastised and denigrated for acting 'rationally' according to modern economic theory while the middle class and wealthy are praised for similarly responding the incentives they face. The course is also designed to give students the seed of an understanding of poverty in the United States and to allow students to model civil discourse on sensitive issues. Students should take from this course satisfaction that they have dealt with an important human as well as public policy issue with sensitivity and integrity.

Instructor: Daniel Terlizzi

Title // Department: Adjunct Professor // Environmental Studies

Smokey Bear is one of the most highly recognized icons in American culture today. But while many know of his efforts to prevent wildfires, fewer are aware of the contentious issues surrounding the issue of fire policy on national forests. What would Smokey say if he knew that many foresters currently promote forest fires as part of efforts to maintain a healthy forest? Likewise, could he make sense of the fact that bison can be defined as a protected "threatened" species, a threat to livestock, or as "burger on the hoof" simply as a function of where they graze? Or how the strongest advocates for the wildlife refuge system are those who most enjoy shooting it? Or the way environmentalists have worked to eliminate grazing on public rangelands....by becoming ranchers themselves? Such conundrums can be a bit much for any level-headed bear to take in. This course investigates the surprising and often contradictory environmental policy and management challenges facing national parks, forests and wildlife refuges in the United States. To make sense of them, students visit a number of such places, interact with real managers, conduct a project, and consider the "big ideas" of nature that quietly underpin America's system of public lands.

Instructor: Steve Siviy

Title // Department: John McCrea and Marion Ball Dickson Professor // Psychology

To be playful is a state where many adults would like to be and where most children should be. Play is almost synonymous with a happy childhood and is a major component of the behavioral repertoire of many species. It doesn't seem to matter if you're a human, a dog, or even a rat; there's something simply irresistible about a good bout of raucous social play. In this seminar, we examine playfulness from a variety of perspectives. We examine how play is rigorously studied using scientific methodology and delve deeply into why play is so important for many animals, including humans. While the course approaches play from primarily psychological and biological perspectives, we address play with minimal regard to traditional disciplinary boundaries. For example, are there public policy implications of limiting opportunities for children to actively engage in play? Can play be useful as an educational tool?

Instructor: Bennett Thomas Bruce

Title // Department: Lecturer // Management

Work is something that affects almost everyone. Quite often it, and its associated successes and failures, are described in the context of capitalism. Work is often used as a form of identity and quite often it is used as a source of self-esteem. This seminar dives into the whole concept of work and how this concept has evolved in society and shaped our sense of self. The idea of work and identity has been studied from different perspectives, such as anthropology, industrial/organizational psychology, social psychology, management, and the humanities. We will be looking at work and its relationship with our sense of self. Finally, we will be studying some historical aspects of work and how it has been affected by science and technology.

Instructor: Victoria Agnes Reuter

Title // Department: Adjunct Assistant Professor // English

Why do we repeat myths of civilizations past? Do they have something to teach even as they are recycled and re-contextualized? For example, what kind of a hero is Odysseus? He kills over one hundred young suitors and murders the household maids all in the name of restoring order to his kingdom. Does this represent a model ruler? It is this the only model for masculinity? And what archetypes are there for women in such a myth? One of the reasons ancient myths remains so relevant is because of the many ways in which they have been revisited. The course looks at Greek myths from multiple perspectives including: psychology, history, performance, film, and literature to question its appropriations and re-imaginings. Beginning with a basic introduction to oral traditions and epic the course also considers literary adaptations from Sophocles to Margaret Atwood. The section on "Myth & War" covers historical uses of myth from the rise of European Nationalism and WWI up to contemporary nativism. Psychological approaches discuss Freud & Jung while performance studies covers ancient tragedy as well as modern renditions. The course offers students a multidisciplinary survey of myth, theory, and notions of appropriation and discourse that bring the past in dialogue with the present.

Instructor: Stephanie A. Sellers

Title // Department: Adjunct Professor // Women, Gender, and Sexuality

This seminar looks at the changing practices in women's healthcare from the holistic, ancient, earth-based traditions that centralized women to the rise of the mechanomorphic American medical system, specifically gynecology. The course examines key historic events that shaped women's healthcare, issues of gender biology, the gardener/mechanic metaphor, the modern medicalization of women's natural cycles, the Wise Woman healing tradition, Chinese medicine and acupuncture, Ayurveda, and issues around women's personal empowerment. Social issues concerning the control of women's reproduction and the impact of the environment on women's health are addressed. Additional topics include holistic nutrition for women, body image, gender identity, sexual orientation, negotiating young-adult social and emotional challenges, and power and control in intimate relationships. Particular attention will be on centralizing women in their own healthcare.

Instructor: Alan R. Perry

Title // Department: Professor // Italian

This seminar, taught in English, explores the three cantos of the Divine Comedy: Hell, Purgatory, and Paradise. Students examine the life of Dante Alighieri and his times. Discussion focuses on the characters and events of this classic poem. Questions students will ponder include: what happens to us after death? What does it really mean to be a good person? Why do bad things happen to good people? How far would a person go for love? Why is having too many sexual relationships an ultimately less serious matter for the soul than drinking or eating too much? Here is the masterpiece of world literature that inspired and changed the lives of Michelangelo, Galileo, and James Joyce who once said, "Dante is my spiritual food!" No knowledge of the Italian language is expected or needed.

Instructor: Richard Lambert

Title // Department: Assistant Professor // German

This course examines the long tradition of dogs in literature and film from Greek antiquity through Wes Anderson. Using these works to guide our inquiry, we will explore the profound human connection to our canine companions. Class discussions will revolve around the following questions: Why are the stories of dogs and humans so intertwined? What can dogs teach us about ourselves? And what is it like to see the world through the eyes of a dog? Beyond the thematic focus of this course, we will also develop strategies for thinking, speaking and writing critically about diverse media, ranging from popular films to epic poetry.

Instructor: Natalie D. Barlett

Title // Department: Adjunct Assistant Professor // Psychology

What makes you happy? Can you increase happiness? Should you want to? In this course, we will explore the meaning of happiness and examine how it is defined and assessed in current research. (Interestingly, not all researchers define happiness the same way nor do they use the same assessment tools.) We will investigate the different theories for where happiness comes from (is it due to nature, nurture, or both?) and identify the possible benefits of being happy. For example, is happiness really related to having more friends, being more creative, making more money, and living longer? In an effort to understand if and how we can increase happiness in ourselves and others, we will focus on popular happiness trends found in pop culture as well as in empirical research from fields including psychology, economics, health, and religion. Being mindful, doing good deeds, having positive relationships, having money, spending money, exercising, and being religious are all topics we will consider when trying to increase happiness.

Instructor: Vernon W. Cisney

Title // Department: Assistant Professor // Interdisciplinary Studies

What did you think of that movie? This seminar is a philosophical exploration, through both text and film, of the nature of the self and its relationship to the world. Along the way it addresses questions concerning the experience of time and its relation to memory, the meaning of suffering in and out of the context of religious faith, the nature and value of thinking as a practice of everyday life, and the roles and limitations of human knowledge and technology. In addition to textual analysis, the course examines these questions with some of the more provocative films in the history of the cinema (such as Blade Runner, Fight Club, 2001: A Space Odyssey, and others), mining and developing strategies for watching movies at various intellectual levels, thereby enriching the overall experience of the capabilities of film, and illuminating the significance of philosophy as a living activity of thought that finds and transforms us in even the most seemingly mundane moments.

Instructor: Mercedes Valmisa Oviedo

Title // Department: Assistant Professor // Philosophy

Students will explore monsters in literature, myths, movies, art, pop culture, and philosophy as manifestations of cultural symptoms and counter-values. What do we mean when we call something a "monster"? What does the monster tell us about us versus the other? What are the limits of the monstrous, and how do these limits overlap with, challenge, and extend notions of normality? Which cultural and social roles do monster play, and what can we learn from them? A parade of zombies, crippled, witches, cannibals, cyclopes, gigantic cockroaches, dragons, robots, and many other extravagant figures will guide us in answering questions about normativity and power (gender and ethnic norms), fear and fascination (the confrontation of the dissimilar and the other), perception (phenomenological approaches to what appears), self-representation (the monster as external repository of human dubious features), and critique (the power of the monstrous for challenging accepted views). Choose your own monster and let the abominable journey begin!

Instructor: Eric Remy

Title // Department: Director of Educational Technology // Educational Technology

"We all agree that your theory is crazy. But is it crazy enough"? --Niels Bohr Everybody knows that the Earth goes around the Sun and that the Loch Ness monster isn't real. But how do we know? How sure are we? In this course we'll look at a variety of controversial topics ranging from global climate change to homeopathic medicine to the existence of ghosts, as well as the enduring controversy over the Earth orbiting the Sun--enduring, that is, in the early 1600s. We'll discuss how the scientific method works, how we can use it to figure out what's happening and what are the limits of what we can know, hopefully to separate what we can accept as true and what we have to reject as truly crazy.

Instructor: Jack Ryan

Title // Department: Adjunct Instructor // English

An examination of sport and its related themes in fiction, poetry, journalism, and film. Limiting the study to American Sport allows room for the great modern sports, which were developed in fairly recent times, as well as the alternative sports—skateboarding, BMX riding, surfing, motor-cross—that help define X-games culture.

Instructor: Dave Powell

Title // Department: Associate Professor // Education

The famous inscription Woody Guthrie placed on his guitar in 1943 says something profound about how many artists and musicians view their work: while art entertains us, it also can enlighten and liberate us as well. Unfortunately, the history of America often taught in schools focuses largely on names, dates, and other facts pieced together in an effort to tell a particular kind of story about America--one that does little to help us appreciate the struggle that runs like a swift current just beneath the surface of daily life. In this seminar we will revisit some of that history, focusing primarily on the way musicians--from 19th century slaves to 20th century bluesmen, from Depression-era balladeers to Civil Rights marchers, and from war protesters of forty years ago to war protesters today--have attempted to right wrongs, educate sensibilities, and awaken the consciences of people in an effort to make America a place that lives up to its promise.

Instructor: William O'Hara

Title // Department: Assistant Professor // Sunderman Cons. of Music

Video games are increasingly being recognized not merely as a form of entertainment, but as important cultural texts - multimedia artworks that have much to say about contemporary society. "Video Games as Cultural Artifacts" examines the history of video games, interrogates their position within the contemporary culture industry, explores the political, social, and aesthetic meanings they embed, and treats them as texts worthy of critical study and preservation. Through a variety of readings from game studies, media studies, history, music, and more, students explore video game art, music, advertising, and reception history, demonstrating the cultural importance of games and play in contemporary society. Students complete a research project on the history and/or analysis of games, using primary sources found in the Internet Archive, the Video Game History Foundation, and the Library of Congress.

Instructor: Darren Glass

Title // Department: Alumni Professor of Mathematics // Mathematics - Sciences

Ever since people have been communicating they have had reasons to communicate in secret. The ability to send secret messages has always been important for military and security reasons, and has become even more important in the age of the internet, e-commerce, and electronic voting. In this course, we will look at some of the ways that mathematics has been used to communicate in secret in the past as well as ways that it may be used in the future. Our discussions will range from the ancient Egyptians and Romans to World War II to Edward Snowden and the possibility of quantum computers. We will also discuss the ways that these technological advancements have affected society and vice versa.

Instructor: Eleanor J. Hogan

Title // Department: Associate Professor // Asian Studies

Godzilla, Astro Boy, and Hello Kitty are all Japanese nationals who have become global citizens. Beginning with Godzilla, this course examines Japanese popular culture from the immediate post-war period to the present. People of all ages enjoy Japanese characters, stories, and culture through varied media such as film, animated films (anime), comics (manga), video games, game shows, fanzines and fan sites, and novels. Scholars write of Japan's "Gross National Cool" and "soft power" as they joke about the cultural invasion of Japan. Using a variety of interdisciplinary methods, the course examines the sustained presence of these popular icons and cultural works in Japan and beyond. Identifying these cultural products/art forms as reflections of Japanese identity, culture, history, art, and literature, we then examine the portability of these icons/media into other cultures. We seek to answer such questions as: How and why do some characters survive and thrive outside of Japan, while others such as Sweetbread-man (Anpanman), Bacteria-man (Baikinman) have not made the trip across the ocean? What, if anything, has been changed to make a character/story/game more appealing to another culture? What is an otaku and how has the definition changed over time and place? What do these products say about post-war Japanese culture? Informed discussion, writing, research and presentations provide a thorough examination and analysis of the appeal of Japanese popular culture and its relation to Japanese identity and globalization.

Instructor: Charles (Buz) Myers

Title // Department: Associate Professor // Religious Studies

The topic of death raises more questions than answers. What happens when a person dies? Is there an afterlife? How does one deal with the loss of a loved one? How do our funeral practices compare with those of other religions and cultures? But the topic of death also raises personal questions of life: What is the meaning and purpose of our existence? What can I accomplish in my time here? How should I treat my elders, my peers, and my juniors who will predecease or survive me? While we will all experience death, too few of us talk about death. This course intends to begin that life-long discussion by considering death from a variety of angles. We will look at death and popular music and culture, death and the medical profession, the business of death, and the psychological impact of death. We will look at how other religions and cultures view death and deal with the dead. We will also explore various types of death, from illness and disease to suicide, murder, and genocide.

Instructor: Thomas Barstow

Title // Department: Adjunct Instructor // English

This seminar looks at journalism through some of the great movies about the craft, such as "All the President's Men," "Spotlight," "Salvador," and "Truth." But it also explores some of the anti-heroes through movies, such as "Shattered Glass" and "Absence of Malice." The goal will be to show students how journalism is a noble craft that can change society but also can be misused and cause unnecessary pain. The course will be interwoven with a look at current events and how lessons learned from the movies could be applied to the news of the day. The seminars will focus on class discussion and participation, as well as papers and essays on the movies and current events. The ultimate goal will be to foster critical thinking about the press so the students can be better-informed citizens who can ask the right questions about important issues of the day.

Instructor: William D. Bowman

Title // Department: Johnson Distinguished Teaching Professor in the Humanities and Professor // History

This course will explore some of the most significant themes in recent European and American history. By looking at sources such as newspaper articles, movies, oral histories, and monograph studies of prominent athletes, sports, and leisure activities, students will trace major developments such as shifting gender and race relations, the forging of national identities, and the growth and influence of consumer and urban economics in the last two centuries.

Instructor: David F. Petrie

Title // Department: Lecturer // Health Sciences

How fast can a human run? How high can one jump? Will someone long jump thirty feet? World records are what have been done in the past but what will the future hold? This seminar will explore the factors that contribute to the limits of athletic performance and determine if there is a ceiling that is being approached perhaps by the next generation. Students will use statistics to examine the progression of world records in several sporting events. Historically significant milestones will be highlighted including the four minute mile and Bob Beamon's Olympic long jump. The factors contributing to athletic performance include the anatomy of muscle and bone to determine breaking points, physiological limits of energy production, biomechanical analysis of an athlete's technique, sports nutrition, "flow" in sport psychology, legal and illegal use of ergogenic aids, equipment and product design, and technological advancements. Each student will select a current world record and through investigation predict the limit of which the human body is capable.

Instructor: Daria Bozzato

Title // Department: Visiting Assistant Professor // Italian

Food has a pivotal role in Italian culture and represents the calling card of "Italiannes" around the world. This course will investigate how food shapes contemporary Italian society and culture through the analysis of historical, anthropological, literary, cinematic, and visual texts. Students will gain a profound knowledge of Italian history and culture through a gastronomic cultural lens. Contemporaneously, they will also acquire cooking skills through the actual preparation of savory dishes.

Instructor: Robert Garrity

Title // Department: Adjunct Instructor // Chemistry

This course will explore the historical evolution of society's struggle to understand what cancer is and how to treat it. While normal cells have defined life spans, cancer cells overcome the normal cycle of death and replacement and, given the proper nutrients, proliferate forever. Thus the ongoing war against cancer is paradoxically, a war against immortality. The modern view of cancer evolved from nearly 4000 years of observation, discovery, debate, and modeling, with emphasis shifting over the centuries from humoral theory, to cell structure, to mutation theory, to aneuploid theory, and most recently, to immune evasion strategies. In 1971 President Richard Nixon enacted the National Cancer Act, declaring a "War on Cancer." In some ways we are winning that war, as hundreds of cancer-causing genes and multiple cancer inducing mechanisms have been identified which has given rise to new promises for treatment. Moreover, certain risk behaviors are also in decline, the first anti-cancer vaccine has been developed, and novel immune modulating therapeutics are being explored. However, in other ways we are losing ground, as the outcome of too many cancers still remains grim and the incidence of others is alarmingly on the rise.

Instructor: Divonna Stebick

Title // Department: Associate Professor // Education

Every community struggles to fully support the development of adolescents in our fast-paced societies. The significance of the environment where young adults grow, learn, and explore will be investigated using critical literacy skills while engaging with literature, media, and experiential opportunities. Over the course of the semester, participants will reflect on their own identity development and learning in relation to the communities in which they belong. Using literature, texts, films, podcasts, and one another, participants will continue to reflect on this question; How does my community impact my identity and learning? We address these topics through the lens of identity development while learning side-by-side with adolescents who experience learning in a different setting. This course is a community-based learning initiative with adolescents who receive residential treatment through Abraxas' Leadership Development Program in South Mountain, PA.

Instructor: William H. Lane

Title // Department: Lecturer // English

Climate instability? Peak oil? Overpopulation? Malnutrition? Glaciers shrinking? Great rivers drying up before they reach the sea? Siberian forests on fire all summer and Pakistan flooded for months on end? Is this the end of the world or the beginning of a new one? Is this a crisis with no real remedy in sight or an opportunity to build a more balanced, more just, more resilient human presence in the world? This course examines the human-earth relationship in terms of fundamental human needs for food, water, and shelter and explores the systems that shape our choices with regard to these essentials of human life. Secondly, it seeks to build a bridge between science-based information and citizen action in search of strategies for staying human—and humane—on a planet in transition.

Instructor: Christopher D'Addario

Title // Department: Associate Professor // English

From the hit show 24 to coming of age comedies such as Superbad, we remain fascinated with how much or how little can happen to us in one day. This course studies exclusively literature and film that cover events that take place over 24 hours. We examine how literature represents the close passage of moments as well as the profound transformations and stasis that might occur in one day. How do authors and filmmakers choose to represent the details of everyday existence? What gets close attention? Perhaps more importantly, what gets left out? What are the psychological and ethical implications of such inclusions and omissions? Can one's life really change unalterably in one day?

Instructor: Kimberly Spayd

Title // Department: Associate Professor // Mathematics - Sciences

The intersection of mathematics and art is larger than you might expect, incorporating painting, music, dance, architecture, sequences, ratios, geometry and algorithms. From ancient civilizations to the current day, artists have employed geometry, sometimes intentionally and sometimes unwittingly, to comment on the natural world, society, religion, and the human psyche. This course will be a joint exploration of how artists engage with mathematics and how mathematicians engage with art. We will consider how certain artists (e.g. Diego Velazquez, El Greco and Gustave Caillebotte) use perspective and proportions to accurately depict a scene or purposefully distort reality. Other artists (e.g. Man Ray and Salvadore Dali) appropriate complex geometric forms for their beauty and insight into unseen worlds. We will also discuss how equations capture hidden patterns and structures in the world around us and how artists like Katsushika Hokusai and Jackson Pollock intuitively utilize these equations to appeal to the masses.

Instructor: Beth Campbell Hetrick

Title // Department: Associate Professor // Mathematics - Sciences

Elections. In the United States, we vote on many different decisions: we vote for the president of the United States, for our representatives in state and national government, for our local representatives and leaders. We might vote for our sports team captains or the leader of our community group, for our favorite singer in a competition, or among friends to decide what kind of pizza to order. But what issues affect the outcome of the vote? What criteria do we hope our voting system satisfies? Different voting systems can lead to different outcomes. Are we using the system we think is optimal for our situation? How can outside influences affect the impact of our vote? Are some voters disenfranchised under a given system? In this course, we explore some of the topics and issues related to voting and elections. We analyze these issues through a mathematical lens, using mathematics to predict, to analyze, to quantify.

Instructor: Joanne Elizabeth Myers

Title // Department: Associate Professor // English

When people come to America, what are their hopes and fears? What do they think of America when they get here? And what can we learn about America itself, and what it means to be an American, from the dreams of the nation's immigrants? This course focuses on literary representations of 'coming to America,' ranging from the colonial period to the present day, by diverse authors from Europe, Central and South America, Asia, and beyond. We consider how the act of narrating the immigrant experience helps authors make sense of their journeys and create a sense of belonging. We also explore the costs of remaking one's life far from home and learn more about how 'native' Americans have responded to immigrants in different historical periods. Literary readings are supplemented by short historical works giving context for immigration issues in different eras, as well as by digital and multimedia works that document the immigrant experience in America. Possible authors include William Bradford, Olaudah Equiano, Anzia Yezierska, Willa Cather, Maxine Hong Kingston, Edwidge Danticat, and Reyna Grande.

Instructor: Kathleen M. Cain

Title // Department: Professor // Psychology

The United States is often called "a nation of immigrants," and yet Americans have always debated immigration policies and treated certain immigrants as less desirable than others. These contradictions are echoed worldwide in an era of unprecedented migration. Some individuals arrive in new countries by choice; others flee war, persecution, and poverty. How are people affected by the experience of immigration? How can we understand the development of children of immigrants? What are the needs of refugees? Of undocumented immigrants? How do individuals with family histories of immigration come to understand themselves and the diverse communities to which they are connected? What kinds of experiences help immigrant youth feel at home in their new countries, and which experiences lead to a sense of alienation? In this course, we ask how the social sciences, psychology in particular, approach immigration, identity, and development. We address topics such as impact of immigration, models of identity and acculturation, and the diverse paths by which families, communities, and colonial legacy shape identity. The course addresses immigration in general in the context of western countries, and also offers an in-depth exploration of the two immigrant-origin groups in the United States, namely Latinos/Latinas and immigrant Muslims. In class projects, students utilize qualitative research methods and personal stories of immigration – from memoirs, our own experiences and those of our family members, and interviews with immigrants – to examine identity among immigrants and those from immigrant families. The course includes a community-based learning project with local Latino/a youth.

Instructor: Michael J. Birkner

Title // Department: Professor // History

This course is designed to look afresh at the "long" 1960s—from John F. Kennedy's election as president to the resignation of President Richard Nixon in 1974. In less than fifteen years Americans experienced a civil rights struggle, fought a frustrating war in Vietnam, wept over assassinations, witnessed the rise of the counterculture and a "credibility gap," debated the virtues of rock music, and saw two strong presidents lose their political mandates. This course will pursue the question, "what was the sixties?" from the a range of perspectives, including those who benefited from the social changes wrought during this era, and those who resented change and resisted it.

Instructor: Kalyan Nadiminti

Title // Department: Assistant Professor // English

The murder mystery has a universal appeal that transcends cultural boundaries. We will put this seemingly straightforward proposition to the test to learn how crime fiction has a central generic core as well as proliferating variations. While crime fiction is traditionally associated with British and American writing, think Arthur Conan Doyle or Raymond Chandler, this course will introduce students to fiction that spans Gothic fantasies, late-imperial adventures, postcolonial underworlds, and science fictional dystopias. Encountering writers like Jose Latour, Haruki Murakami, Amitav Ghosh, Orhan Pamuk, and others, we will explore how crime fiction's global reach is powered not only by its compelling generic qualities but also its translation across mediums. While the course moves across different cultural paradigms, we will think deeply about how authors borrow from each other in striking ways and how historical paradigms influence the rise of particular genres. We will watch television series like Sherlock and Sacred Games and solve problems posed by narrative theorists like Tzvetan Todorov and Frederic Jameson. Assignments will include one close-reading paper, one secondary analysis, one presentation, and one final paper.

Instructor: Dustin Beall Smith

Title // Department: Adjunct Associate Professor // English

When an individual rebels against the status quo, he or she implicitly affirms the existence of a larger community and is thereby often compelled to pursue social justice. America enjoys a rich tradition of radical thought and behavior, from the Boston Tea Party to the Civil Rights movement to environmental activism. Of course, rebellion can be precarious for the unprepared: reckless revolt may have dire consequences for both the individual and the community. This seminar will scrutinize examples of the rebel's voice in American culture, in an attempt to discern between fruitful revolt and fruitless rant. In a series of written assignments and group discussions, students will be prompted to respond to a diverse selection of readings and films, encouraged to interrogate the American zeitgeist, and asked to examine their own role in the evolution of our democracy.

Instructor: Ryan E. Johnson

Title // Department: Associate Professor // Physics

While science fiction, in all its various incarnations, may be limited only by the author's imagination, the draw of the genre for many is in the tantalizing possibilities of reality among the fiction. Spaceships, powered by faster than light technology, ferry humans to other worlds in the distant future where they encounter creatures beyond our comprehension. Just how far-fetched are these tales? The answer is perhaps not so far-fetched as one might think. Much of science fiction is just that, fiction, but some of these stories have taken from, and even inspired, great works of real science. This course draws from the cannon of modern cinematic and literary science fiction to observe how well these works obey, or do not obey, the physical laws of nature. Prepare yourself for the real world of science fiction where, as Carl Sagan said, "there are wonders enough out there without our inventing any."

Instructor: Timothy J. Shannon

Title // Department: Professor // History

Everyone knows the story of Moby Dick, but far fewer people have actually read it. Does this book deserve its reputation as the great American novel? What does this story about a nineteenth-century whaling voyage possibly have to say that can still be relevant to twenty-first century readers? In this seminar, we will read and discuss Moby Dick in its entirety, and by exploring other materials and sources, learn about the historical events that inspired it, about the life of its enigmatic author Herman Melville, and about the global industry of whaling that provided its setting. Together and independently, we will try to determine what is quintessentially American about Moby Dick.

Instructor: David Timothy Booz

Title // Department: Adjunct Instructor // Civil War Era Studies

Almost everyone who comes to Gettysburg College knows that there was a battle here sometime in the past. Many know that it was a pivotal battle in the American Civil War. However, how many know the actual battlefield of Gettysburg? What happened in this battle? Today, the battlefield is covered with monuments, paved roads and tourists. How did this happen? This seminar uses class presentations, discussions, small group research projects, writing assignments, computer technology, and field trips to explore the battlefield and its history. Students spend time on the battlefield, write descriptions of their work, analyze and evaluate their findings, and make presentations to the seminar class.

Instructor: Kent Lawrence Gramm

Title // Department: Adjunct Professor // English

Students read and analyze great poems, novels, short stories, and other literature of the American Civil War, and develop understandings of the myth of the Lost Cause, slavery and race, the concept of "hallowed ground," and apply these to present day economic and political issues. Literature, songs, and movies about the war give us the feeling of what it was like to be in America (and on this ground at Gettysburg) in the 1860's, and show us how the war came to be seen afterward and how we are "still Rebels, still Yankees." Was Lincoln a racist and does he still matter? Are the movies GETTYSBURG and GODS AND GENERALS accurate and fair? Is the Old South a lovely civilization gone with the wind? Why are there red and blue states now? Did the war resolve whether a nation "so conceived and so dedicated" as ours "may long endure?" What ghosts still haunt the campus, the nation, and our own sense of who we are?

Instructor: Anne Douds

Title // Department: Assistant Professor // Public Policy Program

This course examines Supreme Court rulings on sex and sexual conduct in the United States. Each week, students study Supreme Court cases and related literature on a different topic concerning sexual behavior, sexual misbehavior, sexual orientation, and sexual expression. The class considers the historical context in which the issues developed, modern laws on the issues, and policies that may emerge with respect to each of the issues. Students visit courts, interact with policymakers who work in sex-related fields, and interview people who have been impacted by Supreme Court decisions on sex-related matters.

Instructor: Florence Ramond Jurney

Title // Department: Professor // French

How does a woman create a relationship with men in the #Me Too Era? What does beauty mean in a world of beauty-enhancing apps? How do you navigate the social media scene when it can make or break you? This course will focus on these issues and other pivotal concerns in a young woman's development from adolescence to the years of early adulthood.

Instructor: Ian Andrew Isherwood

Title // Department: Assistant Professor // Interdisciplinary Studies

Good versus evil. Unlikely heroes. Impossible quests. Epic battles. Hobbits eating. The fantasy worlds of C.S. Lewis and J.R.R. Tolkien have inspired generations of children and adults since they were penned. This seminar will examine the lives and writings of Lewis and Tolkien within the historical context of their times - the period of the two Great Wars. Students will immerse themselves in both the real and imagined worlds of these two influential writers and emerge from their quest with greater understanding of each author and their works.

Instructor: Kristin Largen

Title // Department: Associate Dean of Religious & Spiritual Life/College Chaplain // Religious & Spiritual Life

"Bodies" have an important role to play in many religious traditions. Tattooing, circumcision, ritual clothing, wigs and head coverings (and head shaving), and baptism are all means by which religious bodies are identified and sanctified.  Furthermore, in many different religions, certain bodies are viewed as more beautiful than others (sometimes contrary to secular societal views).  At the same time, religions often have particular (and potentially contradictory) ideas about the value of the human body--or its lack of value. In this course, students will explore the different ways religion is "written" on the body in a variety of religious traditions, with a particular focus on Buddhism and Christianity.  Our study also will invite students to critically their own view of bodies, and the way beauty and bodies are viewed in 21st century American society, particularly as they relate to sexuality, disability, race and gender.

Instructor: Aristides Dimitriou

Title // Department: Assistant Professor // English

Toward the end of the twentieth century, many science fiction and fantasy writers took interest in the subject of "disembodied consciousness" an imagined byproduct of life in the virtual terrain of "cyberspace." New currents in science fiction and fantasy, however, are returning to an older engagement with the subject of "embodiment," especially within the representation of technologically advanced, near-future societies marked by ecological crises and dystopian regimes. A renewed focus on the status of the body within the context of contemporary, imminent, and potential scientific revolutions revisits the historical tensions between Romantic and Enlightenment thought, famously portrayed, for example, in the nineteenth-century works of E.T.A. Hoffman, Mary Shelley, and H.G. Wells. Returning to this subject, as questions of racialization and proletarianization grow larger in the popular imagination, the broad field of science fiction and fantasy—often termed "speculative fiction"—interrogates with renewed intensity the social legibility and legitimacy of bodies. As such, speculative modes of writing, especially those written by authors that belong to marginalized groups, give expression to the embodied experiences of class, race, ethnicity, gender, sexuality, and disability: experiences that often shape identity by way of exploitation, alienation, and disempowerment. In this course, we will engage with literature, film, and other media to examine the speculative representation of embodied experience. As we explore the projected realities of genetic engineering and cloning; of cyborgs and hybrid life-forms; of orphaned monstrosities and disposable androids, we will focus on what it means to be human, precisely as the human subject enters a new stage of posthuman and transhuman redefinition. How and why might speculative fiction endow the non-human body with a greater sense of humanity? Why do some works assume that subhumanized bodies, such as monsters and zombies, deserve unmitigated violence (even to comedic or effect)? How does speculative fiction interrogate what it means to exceed the human, i.e., to be "more human than human" within an economic structure that renders such excess illegitimate for society yet suitable for the maximization of profit? In other words, how and why does the representation of embodied experience represent the way that society defines human, posthuman, or non-human subjects? In this class, we will read, watch, and interact with various media to explore these questions, while developing our critical thinking skills to improve our writing and composition.

Instructor: Thomas S. Dombrowsky

Title // Department: Adjunct Instructor // History

In this seminar we will study the Vietnam War in order to determine its impact on the United States and its institutions. However, like so many historical events, the lessons of the War depend upon who is interpreting them, their personal experience, their political viewpoint, or sometimes even their age. A very rich mythology has grown about the War, which will be examined and tested. We will answer such questions as: Why did the United States get involved in the first place? What effect did the media have on the outcome? Could the U.S. have won if it just did...? What was the effect of the anti-war movement on the ultimate outcome? Are the Vietnam movies an accurate representation of the War and its protagonists? What happened at My Lai and why should you care? Are Vietnam Veterans walking time bombs? The course will concentrate on original sources and the first-hand experiences of participants. Our discussions will be topical and take maximum advantage of the rich resources available locally and on the Internet. We will examine texts, literature, and movies, and each student will have an opportunity to present his or her research and to lead discussion of the class

Instructor: Nicholas Miller

Title // Department: Assistant Professor // Art and Art History

Representation plays an integral role within the dynamic tradition of the African American visual arts. Not only did individual artists struggle to find representation within the art world, but more importantly artists sought ways to highlight the vibrant personalities and environments that surround them, aspects of culture that were often invisible to a broader audience. In this class, we examine a broad spectrum of strategies that artists used to represent their culture, their context, their world as we trace African American practices of representation from the Harlem Renaissance to the present. Through that process, we will pay special attention to the unique social history and politically charged contexts that African American visual culture emerges from including artistic responses to Jim Crow, the Civil Rights Movement, and #Blacklivesmatter.

Instructor: Christopher Richard Fee

Title // Department: Professor // English

"Homelessness" is a term that conjures up unsavory images in the popular imagination, flat, generic, clichés that owe as much to fear as to fact. The truth is that children account for a shocking proportion of the homeless in America today, as do women fleeing abuse, as do the working poor, many of whom find it impossible to secure affordable housing in many of our cities. If working men and women and school-attending children number among the homeless, why do the stereotypes of the pushy panhandler and the drunken skid-row bum continue to dominate our collective vision of homelessness? Why does this population continue to grow? What can be done to alleviate the circumstances surrounding homelessness in America? Should we act? Should we care? Designed in collaboration with the Center for Public Service, this course combines the traditional academic component with experiential education through a number of Service-Learning opportunities. Each student will participate in regular service commitments in the local community throughout the semester, and the keystone of the course will be a group Service-Learning trip in October. We will meet and work with many people who are or who have been homeless, as well as quite a few who have dedicated their lives to serving those less fortunate than themselves. If experience is any guide, we will like a great many of the people with whom we will come into contact; we most certainly will learn from all of them. In the classroom portion of this course, we will study portrayals of homelessness in popular works of fiction and film in order to refine our understanding of how the American understanding of homelessness has evolved since the Great Depression. Some of these works will reflect common assumptions about the homeless while others may challenge such views, but all will contribute to our understanding of how we as a people face the realities of poverty, homelessness, and social inequities.