First-Year Seminars are focused on a professor's personal interest, presented in a way that invites discussion.
These seminars offer the benefits of an experience often reserved for college seniors to students beginning their college career.
These courses, designed for and offered only to students in their first semester at Gettysburg College, provide an opportunity to work closely with a faculty member and a small cohort of peers to explore a topic that they all find interesting. First-Year Seminars employ and develop a variety of skills including writing, speaking, critical thinking, quantitative reasoning, and the use of technology or instrumentation.
All students in a First-Year Seminar live in the same residence hall, which provides them with an opportunity to integrate their academic and residential lives. This experience, alongside programming offered through the college's extended orientation program, offers students the opportunity of learning and working with other students and faculty on common educational interests and goals while deliberately fostering connections that support the transition to college.
First-Year Seminars may include field trips, films, guest speakers, workshops, and community service projects. Many of these opportunities are designed for a specific seminar or group of related seminars.
First-Year Seminars at Gettysburg College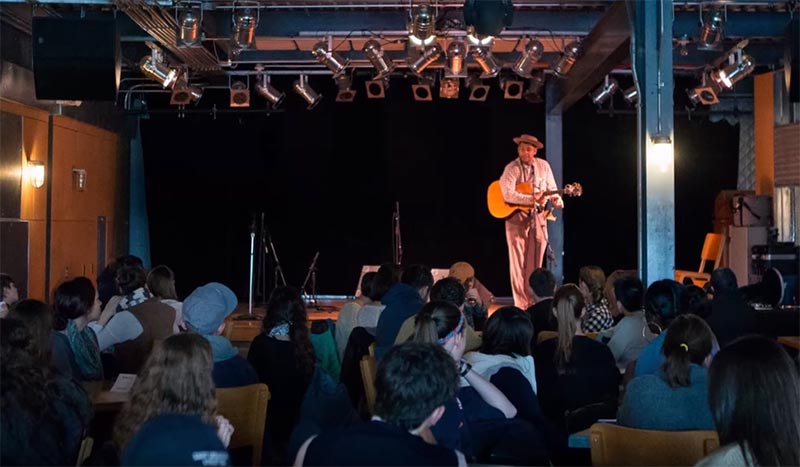 Did you know...
Class size is limited to 16 students
Seminars emphasize the active participation of students
All students in a First-Year Seminar live in the same residence hall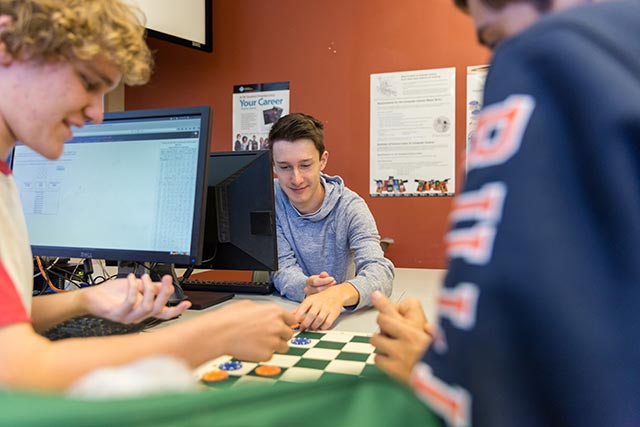 First-Year Seminar Course Descriptions
New course descriptions are available at the start of each academic year.
Instructor: István A. Urcuyo

Title // Department: Associate Professor // Biology

In this seminar STEM Scholars students will learn what distinguishes science from other modes of inquiry, and be introduced to skills used throughout the various STEM disciplines. Through readings, analyses, discussions and engaging group activities, the STEM Scholars will learn what scientists do and how they do it, with special emphases on the importance of problem solving, quantitative skills, and clear communication with fellow scientists and the general public. Students will learn about the history of science, proper experimental design, uncertainty, and methods for collecting, interpreting and analyzing data. We will discuss how basic scientific research informs technological applications used in our daily lives; learn about cutting-edge scientific discoveries as well as discuss the ethical issues involved in the pursuit and application of science. This seminar focuses on a multidisciplinary approach to learning, understanding, discussing and practicing the specific skills necessary for students participating in the STEM Scholar program in preparation to a successful career in the STEM fields at Gettysburg College and after graduation.

Instructor: Anne Douds

Title // Department: Assistant Professor // Public Policy Program

Throughout your life, you have sought opportunities to be a difference maker, to be an agent for change in your school, your family, your community, and the world. The Eisenhower Scholars program recognizes your desire and ability to help solve social problems, and this course if your first step in the next phase of your policy education. In this course, you will learn how to become policy change agents and how to advocate for social reform. The course incorporates traditional forms of academic scholarship on agency, advocacy, and reform with up-to-the-minute literature in students' specific areas of policy interest. Throughout the semester, we will take field trips to observe policymakers in action in Washington D.C. and Harrisburg; meet with local policy makers; craft individual policy reform proposals; write policy briefs and proposals; and learn from peers in a highly engaged, interactive, collegial environment. We will study policy arenas that matter to you, and you should leave this course feeling empowered and equipped to seek and effect social change.

Instructor: Rachel Glover

Title // Department: Adjunct Instructor // English

This writing-intensive seminar is designed to help students become more effective communicators and future business leaders. Students will hone their business writing skills and explore modern business communication trends while also learning to write effectively across the curriculum. A variety of research, prewriting, composing, revising, and editing strategies will be employed so students can develop their own personalized "writer's toolbelts," positioning them for academic and professional success. Students will learn techniques for communicating through a variety of challenging rhetorical situations in business, from giving bad news to a manager to persuading a reluctant client. Practical business writing skills will be covered, such as crafting effective emails, conveying a professional tone, building goodwill with a variety of audiences, writing persuasively, and using unbiased language. Academic writing skills will also be developed, from argumentation to documentation. Topics within intercultural communication and business ethics will be examined through readings, discussion, and oral presentations as students hone their analytical and presentation skills. Students will also gain familiarity with some advanced features of useful business software including Microsoft Word, PowerPoint, and Google Docs.

Instructor: Robert E. Bohrer

Title // Department: Associate Professor // Political Science

With only 5% of the world's population, the United States accounts for around 25% of those incarcerated across the globe, outpacing countries like Russia and China. This has not always been the case: in the 1950's the US incarceration rate was around 125 prisoners for every 100,000 people but by 2017 it stood at 666 of 100,000. Moreover, the growth of mass incarceration has not been equal across lines of race and ethnicity. More than 60% of the US inmate population is people of color and black men are nearly six times more likely than white men to be incarcerated. In socio-economic terms, poorer Americans are much more likely to serve time than those from higher income brackets. Is this a new system of Jim Crow based on race and class? What are the costs, in economic, social, political, and cultural terms, of locking up so many people? This seminar examines the growth of mass incarceration in the United States in the postwar period with a particular focus on how race, income, and power factor into the US becoming the home one-fourth of the world's inmates.

Instructor: Brendan Cushing-Daniels

Title // Department: Harold G. Evans Professor of Eisenhower Leadership Studies // Economics

This course is intended to encourage thoughtful analysis and discussion of the perennial problem of poverty. Too often, the wealthy and middle class tend to think about, talk about, and relate to the poor as though they are somehow inferior or defective. Ironically, the poor are chastised and denigrated for acting 'rationally' according to modern economic theory while the middle class and wealthy are praised for similarly responding the incentives they face. The course is also designed to give students the seed of an understanding of poverty in the United States and to allow students to model civil discourse on sensitive issues. Students should take from this course satisfaction that they have dealt with an important human as well as public policy issue with sensitivity and integrity.

Instructor: Marta Robertson

Title // Department: Professor // Sunderman Cons. of Music

This First Year Seminar examines messy and complicated "wicked problems" through case studies that have affected the Asian American community both historically and in the present. At the end of the course, you will apply the toolkit we've developed through these case studies to a "wicked problem" influencing one (or more) of your own communities. A core competency of this course is learning to discuss these difficult "wicked problems" from a variety of personal and disciplinary perspectives, since it takes all of us thinking together to build community and solve problems. A special feature of this course is our shared discussions with Prof. Miyazawa's FYS on wicked problems and Asian America.

Instructor: Sarah Kate Gillespie

Title // Department: Adjunct Instructor // Art and Art History

Who decides what gets shown in a museum? How it gets shown? Who is the intended audience, and how do these institutions engage with the public? This course peels back the curtain to examine how museums function, both as cultural institutions and as businesses. We will unpack the various roles museums play in our society, including meeting the players who make institutions tick. Through a series of on-site visits to different types of museums throughout the region (possibly including at least one on a Sunday), we will investigate and analyze various types of museums, interact with museum professionals, and literally go behind the scenes to discuss issues such as collection storage and curation, exhibition implementation, development (fund raising), educational programming, and the handling of objects.

Instructor: Steve Siviy

Title // Department: John McCrea and Marion Ball Dickson Professor // Psychology

To be playful is a state where many adults would like to be and where most children should be. Play is almost synonymous with a happy childhood and is a major component of the behavioral repertoire of many species. It doesn't seem to matter if you're a human, a dog, or even a rat; there's something simply irresistible about a good bout of raucous social play. In this seminar, we examine playfulness from a variety of perspectives. We examine how play is rigorously studied using scientific methodology and delve deeply into why play is so important for many animals, including humans. While the course approaches play from primarily psychological and biological perspectives, we address play with minimal regard to traditional disciplinary boundaries. For example, are there public policy implications of limiting opportunities for children to actively engage in play? Can play be useful as an educational tool?

Instructor: Bennett Thomas Bruce

Title // Department: Lecturer // Management

Work is something that affects almost everyone. Quite often it, and its associated successes and failures, are described in the context of capitalism. Work is often used as a form of identity and quite often it is used as a source of self-esteem. This seminar dives into the whole concept of work and how this concept has evolved in society and shaped our sense of self. The idea of work and identity has been studied from different perspectives, such as anthropology, industrial/organizational psychology, social psychology, management, and the humanities. We will be looking at work and its relationship with our sense of self. Finally, we will be studying some historical aspects of work and how it has been affected by science and technology.

Instructor: Daniel Terlizzi

Title // Department: Adjunct Professor // Environmental Studies

There are an estimated 5 million species on this planet and the estimate is increasing steadily with biodiversity surveys employing DNA-based technologies. At the same time human activities are causing the loss of 1 species per hour some of which we have not even "discovered" yet. It is thought that we will likely lose several million species in the next few decades and will never know which of these species might have been the source of the next promising antibiotic, cancer therapy or food crop. Biodiversity is also regarded as a measure of ecological stability so directly or indirectly biodiversity loss impacts human well being. Through lecture/discussion, readings, videos and field trips this Seminar considers origin and evolution of life through geological history and the relatively appearance of our taxon Homo sapiens--Welcome to the Anthropocene! This seminar considers causes of extinction including exotic species introduction, deforestation, and fisheries exploitation as well as principles of conservation and restoration.

Instructor: Sahana Mukherjee

Title // Department: Associate Professor // Psychology

The course provides a socio-cultural analysis of various psychological concepts and explore how who we are (e.g., how I define myself), our feelings and motivations (e.g., why I want to be unique or not), our ideologies (e.g., my belief in God), and our behaviors and choices (e.g., why I want to go 'X' school) are linked to our cultural contexts (e.g., nation, race, gender, income level). The course considers an intersectional framework to reflect on how our various identities (e.g., religion, political, national) intersect, specifically considering how and when there are conflicts between certain identities and how to reconcile these conflicts. The course also focuses on how these identities inform our beliefs (e.g., stereotypes) and emotions. Finally, the course considers how our ideas about morality impact our beliefs about others and impact intergroup relations.

Instructor: Stephanie A. Sellers

Title // Department: Adjunct Professor // Women, Gender, and Sexuality

This seminar looks at the changing practices in women's healthcare from the holistic, ancient, earth-based traditions that centralized women to the rise of the mechanomorphic American medical system, specifically gynecology. The course examines key historic events that shaped women's healthcare, issues of gender biology, the gardener/mechanic metaphor, the modern medicalization of women's natural cycles, the Wise Woman healing tradition, Chinese medicine and acupuncture, Ayurveda, and issues around women's personal empowerment. Social issues concerning the control of women's reproduction and the impact of the environment on women's health are addressed. Additional topics include holistic nutrition for women, body image, gender identity, sexual orientation, negotiating young-adult social and emotional challenges, and power and control in intimate relationships. Particular attention will be on centralizing women in their own healthcare.

Instructor: Alan R. Perry

Title // Department: Professor // Italian

This seminar, taught in English, explores the three cantos of the Divine Comedy: Hell, Purgatory, and Paradise. Students examine the life of Dante Alighieri and his times. Discussion focuses on the characters and events of this classic poem. Questions students will ponder include: what happens to us after death? What does it really mean to be a good person? Why do bad things happen to good people? How far would a person go for love? Why is having too many sexual relationships an ultimately less serious matter for the soul than drinking or eating too much? Here is the masterpiece of world literature that inspired and changed the lives of Michelangelo, Galileo, and James Joyce who once said, "Dante is my spiritual food!" No knowledge of the Italian language is expected or needed.

Instructor: Natalie D. Barlett

Title // Department: Adjunct Assistant Professor // Psychology

What makes you happy? Can you increase happiness? Should you want to? In this course, we will explore the meaning of happiness and examine how it is defined and assessed in current research. (Interestingly, not all researchers define happiness the same way nor do they use the same assessment tools.) We will investigate the different theories for where happiness comes from (is it due to nature, nurture, or both?) and identify the possible benefits of being happy. For example, is happiness really related to having more friends, being more creative, making more money, and living longer? In an effort to understand if and how we can increase happiness in ourselves and others, we will focus on popular happiness trends found in pop culture as well as in empirical research from fields including psychology, economics, health, and religion. Being mindful, doing good deeds, having positive relationships, having money, spending money, exercising, and being religious are all topics we will consider when trying to increase happiness.

Instructor: Steve Gimbel

Title // Department: Professor // Philosophy

Gettysburg College is a liberal arts college. This is something we say with pride and advertise to prospective students. But what does it mean? We will examine the range of questions and approaches to answering questions taken in different departments across the college and examine different approaches to the liberal arts taken at different liberal arts colleges. The goal is to critically consider what it is to be a liberally educated person.

Instructor: Leonard S. Goldberg

Title // Department: Associate Professor // English

Samplings from the vast body of literature in which principal characters, for any number of reasons, descend to the underworld. Sometimes questing and sometimes damned, such figures as Odysseus, Dante, Faustus, and Satan may lose themselves in Hell to find themselves, may try to turn it into a heaven, and may accept it as the logical consequences of the choices they have made. Studying such figures and the works that tell their stories, we will speculate about how various writers coming from a range of cultures define what is to be valued and what to be revived through representations of the underworld and its denizens. Along with such works that deal directly with the archetype of mythic descent, we will read others that treat it figuratively.

Instructor: Vernon W. Cisney

Title // Department: Assistant Professor // Interdisciplinary Studies

What did you think of that movie? This seminar is a philosophical exploration, through both text and film, of the nature of the self and its relationship to the world. Along the way it addresses questions concerning the experience of time and its relation to memory, the meaning of suffering in and out of the context of religious faith, the nature and value of thinking as a practice of everyday life, and the roles and limitations of human knowledge and technology. In addition to textual analysis, the course examines these questions with some of the more provocative films in the history of the cinema (such as Blade Runner, Fight Club, 2001: A Space Odyssey, and others), mining and developing strategies for watching movies at various intellectual levels, thereby enriching the overall experience of the capabilities of film, and illuminating the significance of philosophy as a living activity of thought that finds and transforms us in even the most seemingly mundane moments.

Instructor: Mercedes Valmisa Oviedo

Title // Department: Assistant Professor // Philosophy

Students will explore monsters in literature, myths, movies, art, pop culture, and philosophy as manifestations of cultural symptoms and counter-values. What do we mean when we call something a "monster"? What does the monster tell us about us versus the other? What are the limits of the monstrous, and how do these limits overlap with, challenge, and extend notions of normality? Which cultural and social roles do monster play, and what can we learn from them? A parade of zombies, crippled, witches, cannibals, cyclopes, gigantic cockroaches, dragons, robots, and many other extravagant figures will guide us in answering questions about normativity and power (gender and ethnic norms), fear and fascination (the confrontation of the dissimilar and the other), perception (phenomenological approaches to what appears), self-representation (the monster as external repository of human dubious features), and critique (the power of the monstrous for challenging accepted views). Choose your own monster and let the abominable journey begin!

Instructor: Eric Remy

Title // Department: Director of Educational Technology // Educational Technology

"We all agree that your theory is crazy. But is it crazy enough"? --Niels Bohr Everybody knows that the Earth goes around the Sun and that the Loch Ness monster isn't real. But how do we know? How sure are we? In this course we'll look at a variety of controversial topics ranging from global climate change to homeopathic medicine to the existence of ghosts, as well as the enduring controversy over the Earth orbiting the Sun--enduring, that is, in the early 1600s. We'll discuss how the scientific method works, how we can use it to figure out what's happening and what are the limits of what we can know, hopefully to separate what we can accept as true and what we have to reject as truly crazy.

Instructor: Jack Ryan

Title // Department: Associate Professor // English

This first-year seminar is designed to introduce students to the culture, language, and history of rock music and its representation in American cinema. At one level the class will survey trends and styles in how rock was used in American cinema, focusing first on how rock originally entered cinema in Blackboard Jungle and moving through cinematic history to recent offerings like Rolling Thunder Revue: A Bob Dylan Story. We will track the rise of rock'n'roll in film and explore the backlash against rock influenced narratives. Our focus will be on film soundtracks as an expression and extension of the social, cultural, and political changes over time reflected in our domestic cinema. The class will also examine the paradoxical developments of the evolution of music videos with the emergence of an abrasive, often angry music of all types by the end of the 1970s and into the 1990s. In the end, this class will examine and define the technological, business, and social forces that helped cement rock music as an essential language of our contemporary cinema.

Instructor: Dave Powell

Title // Department: Associate Professor // Education

The famous inscription Woody Guthrie placed on his guitar in 1943 says something profound about how many artists and musicians view their work: while art entertains us, it also can enlighten and liberate us as well. Unfortunately, the history of America often taught in schools focuses largely on names, dates, and other facts pieced together in an effort to tell a particular kind of story about America--one that does little to help us appreciate the struggle that runs like a swift current just beneath the surface of daily life. In this seminar we will revisit some of that history, focusing primarily on the way musicians--from 19th century slaves to 20th century bluesmen, from Depression-era balladeers to Civil Rights marchers, and from war protesters of forty years ago to war protesters today--have attempted to right wrongs, educate sensibilities, and awaken the consciences of people in an effort to make America a place that lives up to its promise.

Instructor: McKinley E. Melton

Title // Department: Associate Professor // English

This course examines the presence and impact of Black Superheroes in American culture and society, focusing on fictional characters as well as historical figures that have been celebrated through literature, film, television, and music. Discussions are organized largely around the relationship between Black Superheroes and movements for social justice, including the fight to abolish slavery, the Civil Rights Movement of the 20th Century, and the contemporary Movement for Black Lives.

Instructor: Charles (Buz) Myers

Title // Department: Associate Professor // Religious Studies

The topic of death raises more questions than answers. What happens when a person dies? Is there an afterlife? How does one deal with the loss of a loved one? How do our funeral practices compare with those of other religions and cultures? But the topic of death also raises personal questions of life: What is the meaning and purpose of our existence? What can I accomplish in my time here? How should I treat my elders, my peers, and my juniors who will predecease or survive me? While we will all experience death, too few of us talk about death. This course intends to begin that life-long discussion by considering death from a variety of angles. We will look at death and popular music and culture, death and the medical profession, the business of death, and the psychological impact of death. We will look at how other religions and cultures view death and deal with the dead. We will also explore various types of death, from illness and disease to suicide, murder, and genocide.

Instructor: Thomas Barstow

Title // Department: Adjunct Instructor // English

This seminar looks at journalism through some of the great movies about the craft, such as "All the President's Men," "Spotlight," "Salvador," and "Truth." But it also explores some of the anti-heroes through movies, such as "Shattered Glass" and "Absence of Malice." The goal will be to show students how journalism is a noble craft that can change society but also can be misused and cause unnecessary pain. The course will be interwoven with a look at current events and how lessons learned from the movies could be applied to the news of the day. The seminars will focus on class discussion and participation, as well as papers and essays on the movies and current events. The ultimate goal will be to foster critical thinking about the press so the students can be better-informed citizens who can ask the right questions about important issues of the day.

Instructor: David F. Petrie

Title // Department: Lecturer // Health Sciences

How fast can a human run? How high can one jump? Will someone long jump thirty feet? World records are what have been done in the past but what will the future hold? This seminar will explore the factors that contribute to the limits of athletic performance and determine if there is a ceiling that is being approached perhaps by the next generation. Students will use statistics to examine the progression of world records in several sporting events. Historically significant milestones will be highlighted including the four minute mile and Bob Beamon's Olympic long jump. The factors contributing to athletic performance include the anatomy of muscle and bone to determine breaking points, physiological limits of energy production, biomechanical analysis of an athlete's technique, sports nutrition, "flow" in sport psychology, legal and illegal use of ergogenic aids, equipment and product design, and technological advancements. Each student will select a current world record and through investigation predict the limit of which the human body is capable.

Instructor: Robert Garrity

Title // Department: Adjunct Instructor // Chemistry

This course will explore the historical evolution of society's struggle to understand what cancer is and how to treat it. While normal cells have defined life spans, cancer cells overcome the normal cycle of death and replacement and, given the proper nutrients, proliferate forever. Thus the ongoing war against cancer is paradoxically, a war against immortality. The modern view of cancer evolved from nearly 4000 years of observation, discovery, debate, and modeling, with emphasis shifting over the centuries from humoral theory, to cell structure, to mutation theory, to aneuploid theory, and most recently, to immune evasion strategies. In 1971 President Richard Nixon enacted the National Cancer Act, declaring a "War on Cancer." In some ways we are winning that war, as hundreds of cancer-causing genes and multiple cancer inducing mechanisms have been identified which has given rise to new promises for treatment. Moreover, certain risk behaviors are also in decline, the first anti-cancer vaccine has been developed, and novel immune modulating therapeutics are being explored. However, in other ways we are losing ground, as the outcome of too many cancers still remains grim and the incidence of others is alarmingly on the rise.

Instructor: Dina Lowy

Title // Department: Associate Professor // History

This course examines the significant impact tea had on world history as the love of tea spread from East to West. It moves both chronologically and episodically from early developments in China to Japan and India and Great Britain and the United States, with brief side trips to Central Asia, the Middle East, and Africa as well. Topics and themes include religion and rituals, health benefits and environmental issues, trade, diplomacy and empire, sabotage and espionage, and social interactions. Throughout the course, historical inquiry and methodology are paired with a hands-on exploration of the Japanese tea ceremony and related cultural practices.

Instructor: William H. Lane

Title // Department: Lecturer // Environmental Studies

Climate instability? Peak oil? Overpopulation? Malnutrition? Glaciers shrinking? Great rivers drying up before they reach the sea? Siberian forests on fire all summer and Pakistan flooded for months on end? Is this the end of the world or the beginning of a new one? Is this a crisis with no real remedy in sight or an opportunity to build a more balanced, more just, more resilient human presence in the world? This course examines the human-earth relationship in terms of fundamental human needs for food, water, and shelter and explores the systems that shape our choices with regard to these essentials of human life. Secondly, it seeks to build a bridge between science-based information and citizen action in search of strategies for staying human—and humane—on a planet in transition.

Instructor: Joshua Wagner

Title // Department: Manager, Innovation and Creativity Lab // Infrastructure and Computing

Most of our lives we are taught to avoid failure. However, many of the world's most successful people have failed repeatedly on their paths towards success. Using the equipment, tools, and materials in the Innovation and Creativity Lab we will experiment with failure as a strategy for learning and a catalyst for creative problem solving. Through engaging discussions, hands on design thinking projects, and perplexing activities this course will challenge your preconceived notions of what it means to fail and how to successfully embrace failure in your future endeavors.

Instructor: Beth Campbell Hetrick

Title // Department: Associate Professor // Mathematics - Sciences

Elections. In the United States, we vote on many different decisions: we vote for the president of the United States, for our representatives in state and national government, for our local representatives and leaders. We might vote for our sports team captains or the leader of our community group, for our favorite singer in a competition, or among friends to decide what kind of pizza to order. But what issues affect the outcome of the vote? What criteria do we hope our voting system satisfies? Different voting systems can lead to different outcomes. Are we using the system we think is optimal for our situation? How can outside influences affect the impact of our vote? Are some voters disenfranchised under a given system? In this course, we explore some of the topics and issues related to voting and elections. We analyze these issues through a mathematical lens, using mathematics to predict, to analyze, to quantify.

Instructor: Kathleen M. Cain

Title // Department: Professor // Psychology

The United States is often called "a nation of immigrants," and yet Americans have always debated immigration policies and treated certain immigrants as less desirable than others. These contradictions are echoed worldwide in an era of unprecedented migration. Some individuals arrive in new countries by choice; others flee war, persecution, and poverty. How are people affected by the experience of immigration? How can we understand the development of children of immigrants? What are the needs of refugees? Of undocumented immigrants? How do individuals with family histories of immigration come to understand themselves and the diverse communities to which they are connected? What kinds of experiences help immigrant youth feel at home in their new countries, and which experiences lead to a sense of alienation? In this course, we ask how the social sciences, psychology in particular, approach immigration, identity, and development. We address topics such as impact of immigration, models of identity and acculturation, and the diverse paths by which families, communities, and colonial legacy shape identity. The course addresses immigration in general in the context of western countries, and also offers an in-depth exploration of the two immigrant-origin groups in the United States, namely Latinos/Latinas and immigrant Muslims. In class projects, students utilize qualitative research methods and personal stories of immigration – from memoirs, our own experiences and those of our family members, and interviews with immigrants – to examine identity among immigrants and those from immigrant families. The course includes a community-based learning project with local Latino/a youth.

Instructor: Christopher Zappe

Title // Department: Provost // Provost's Office

The First World War was one of the greatest upheavals in history, involving an estimated 70 million combatants -- 9 million of whom lost their lives – and setting off shock waves that have been felt worldwide for nearly a century. In fact, the civilizational impact of an industrialized conflict on this scale was so significant that the First World War set the 20th century on a violent trajectory, culminating in a perfected total war which commenced in 1939. In this seminar we examine the experiences of ordinary soldiers and civilians, including both men and women, whose lives were shattered by the continuous series of brutal surprises and shocks that the First World War brought forth. In particular, we engage a number of diverse disciplinary perspectives to understand fully how total war, including the dynamic role played by technological developments, impacted soldiers and their care-givers along the Western Front. Readings includes memoirs, works of fiction, poetry, as well as scholarly articles and book chapters. Students enrolled in this seminar should be prepared to engage vigorously in reading, writing, speaking, listening, and critical thinking.

Instructor: Michael J. Birkner

Title // Department: Professor // History

This course is designed to look afresh at the "long" 1960s—from John F. Kennedy's election as president to the resignation of President Richard Nixon in 1974. In less than fifteen years Americans experienced a civil rights struggle, fought a frustrating war in Vietnam, wept over assassinations, witnessed the rise of the counterculture and a "credibility gap," debated the virtues of rock music, and saw two strong presidents lose their political mandates. This course will pursue the question, "what was the sixties?" from the a range of perspectives, including those who benefited from the social changes wrought during this era, and those who resented change and resisted it.

Instructor: Timothy N. Good

Title // Department: Professor // Physics

In this course, students will learn about light and what makes laser light so special. They will read a book (Beam) about the race to invent the laser and will discuss the battle between professor and graduate student for patent rights, a launching point for a broader discussion of intellectual property and the reward system in science. Each student will write and present a research paper on a contemporary application of lasers. A review about the optics and function of the eye and LASIK eye surgery will provide a launching point for discussions about identity, the natural self and modern ways of altering image and bodily functions including cosmetic psychopharmacology and tattoo removal with lasers. A review of state-of-the-art laser weapons, both anti-missile and anti-personnel, will open broader discussions about the strategic defense initiative, mutually assured destruction, and nuclear defense strategies in the new age, as well as the ethics of battlefield conventions that allow soldiers to bomb, burn, and blast the enemy but not blind them. Students will perform a couple of hands-on exercises, most likely ending with the making of a holographic image. There will be a field trip to see lasers in action in medicine, industry and in the research laboratory.

Instructor: Yunhua Ding

Title // Department: Visiting Assistant Professor // Physics

It is an interesting fact that nature often exhibits certain kinds of symmetry, such as the spherical symmetry in stars, planets, water droplets in clouds, or the bilateral symmetry in animal kingdoms, like a butterfly or honeybee. Symmetry also has many applications in different areas. Some are practical, such as the bilateral symmetry of most bridge construction or aeroplane designs. But others are more aesthetic and central to many artistic creations, such as in painting, sculpture, music, dance, or literature. In mathematics, symmetry, as a starting point of vast areas of deep theory, provides penetrating insight of enormous scope. In modern physics, there is a special role, although subtle, for symmetry in nature's basic forces. This interdisciplinary seminar develops a sense of intellectual framework within which fundamental physics operates. Students will study contemporary views of spacetime from the viewpoint of symmetry and have a deeper understanding of the reality which lies beyond the sensory perception.

Instructor: Rimvydas Baltaduonis

Title // Department: Associate Professor // Economics

Microeconomic theory attempts to explain the decisions that individuals and firms make about spending time, money, and other scarce resources. In this experimental microeconomics seminar, students participate in a series of economic experiments designed to test hypotheses and develop models of economic behavior. Participants learn the core ideas in microeconomic theory by discussing and writing about experiences and observations.

Instructor: Dustin Beall Smith

Title // Department: Adjunct Associate Professor // English

When an individual rebels against the status quo, he or she implicitly affirms the existence of a larger community and is thereby often compelled to pursue social justice. America enjoys a rich tradition of radical thought and behavior, from the Boston Tea Party to the Civil Rights movement to environmental activism. Of course, rebellion can be precarious for the unprepared: reckless revolt may have dire consequences for both the individual and the community. This seminar will scrutinize examples of the rebel's voice in American culture, in an attempt to discern between fruitful revolt and fruitless rant. In a series of written assignments and group discussions, students will be prompted to respond to a diverse selection of readings and films, encouraged to interrogate the American zeitgeist, and asked to examine their own role in the evolution of our democracy.

Instructor: David Timothy Booz

Title // Department: Adjunct Instructor // Civil War Era Studies

Almost everyone who comes to Gettysburg College knows that there was a battle here sometime in the past. Many know that it was a pivotal battle in the American Civil War. However, how many know the actual battlefield of Gettysburg? What happened in this battle? Today, the battlefield is covered with monuments, paved roads and tourists. How did this happen? This seminar uses class presentations, discussions, small group research projects, writing assignments, computer technology, and field trips to explore the battlefield and its history. Students spend time on the battlefield, write descriptions of their work, analyze and evaluate their findings, and make presentations to the seminar class.

Instructor: Kent Lawrence Gramm

Title // Department: Adjunct Professor // Civil War Era Studies

Students read and analyze great poems, novels, short stories, and other literature of the American Civil War, and develop understandings of the myth of the Lost Cause, slavery and race, the concept of "hallowed ground," and apply these to present day economic and political issues. Literature, songs, and movies about the war give us the feeling of what it was like to be in America (and on this ground at Gettysburg) in the 1860's, and show us how the war came to be seen afterward and how we are "still Rebels, still Yankees." Was Lincoln a racist and does he still matter? Are the movies GETTYSBURG and GODS AND GENERALS accurate and fair? Is the Old South a lovely civilization gone with the wind? Why are there red and blue states now? Did the war resolve whether a nation "so conceived and so dedicated" as ours "may long endure?" What ghosts still haunt the campus, the nation, and our own sense of who we are?

Instructor: Florence Ramond Jurney

Title // Department: Professor // French

How does a woman create a relationship with men in the #Me Too Era? What does beauty mean in a world of beauty-enhancing apps? How do you navigate the social media scene when it can make or break you? This course will focus on these issues and other pivotal concerns in a young woman's development from adolescence to the years of early adulthood.

Instructor: John P. Murphy

Title // Department: Chairperson/Associate Professor // French

Food is always about more than just what's on our plates. It's a medium of communication used as much to drive wedges among us as it is to foster feelings of community. It's thus no wonder that food often incites conflict and debate. This seminar examines some of the controversies surrounding food by critically considering the following questions: How did French cuisine come to dominate the global elite food scene in the first half of the 20th century and why is its importance receding today? What explains the rise of foodie culture and what role does it play in maintaining or producing new forms of social distinction? How have industrial methods of food production and processing changed what and how we eat and what are the consequences for our health and for the future of our planet? In what ways has home cooking evolved in recent decades and what does this evolution tell us about gender roles? How does the American food safety net work and in what ways has its implementation shaped definitions of human value and worth? What is culinary tourism? How might this phenomenon reflect or express an entrenchment of local, regional or national identities? Inversely, how might it promote new forms of cosmopolitanism?

Instructor: Ian Andrew Isherwood

Title // Department: Assistant Professor // Interdisciplinary Studies

Good versus evil. Unlikely heroes. Impossible quests. Epic battles. Hobbits eating. The fantasy worlds of C.S. Lewis and J.R.R. Tolkien have inspired generations of children and adults since they were penned. This seminar will examine the lives and writings of Lewis and Tolkien within the historical context of their times - the period of the two Great Wars. Students will immerse themselves in both the real and imagined worlds of these two influential writers and emerge from their quest with greater understanding of each author and their works.

Instructor: Megan Adamson Sijapati

Title // Department: Professor // Religious Studies

This First-Year Seminar explores the meanings and manifestations of yoga from ancient India to 21st century America and Europe, introducing students to the study of religion in a global context and to the philosophy and practice of yoga. We begin with a study of classical texts, the Bhagavad Gita and the Yoga Sutras of Patanjali for the foundations of yoga philosophy and practice. We then explore contemporary issues pertaining to varying applications of yoga: yoga and social justice movements (i.e. yoga in prisons; the Wounded Warrior Veterans project); court cases surrounding the First Amendment, religious freedom, and yoga in US public schools; yoga and Indian nationalism and masculinity; debates about cultural appropriation and the 'whitewashing' of yoga; and the economics of the global yoga wellness industry. Coursework will include a variety of primary and secondary text readings, films, a yoga asana and meditation 'lab', a field trip, and visits from guest speakers.

Instructor: Christopher Richard Fee

Title // Department: Professor // English

"Homelessness" is a term that conjures up unsavory images in the popular imagination, flat, generic, clichés that owe as much to fear as to fact. The truth is that children account for a shocking proportion of the homeless in America today, as do women fleeing abuse, as do the working poor, many of whom find it impossible to secure affordable housing in many of our cities. If working men and women and school-attending children number among the homeless, why do the stereotypes of the pushy panhandler and the drunken skid-row bum continue to dominate our collective vision of homelessness? Why does this population continue to grow? What can be done to alleviate the circumstances surrounding homelessness in America? Should we act? Should we care? Designed in collaboration with the Center for Public Service, this course combines the traditional academic component with experiential education through a number of Service-Learning opportunities. Each student will participate in regular service commitments in the local community throughout the semester, and the keystone of the course will be a group Service-Learning trip in October. We will meet and work with many people who are or who have been homeless, as well as quite a few who have dedicated their lives to serving those less fortunate than themselves. If experience is any guide, we will like a great many of the people with whom we will come into contact; we most certainly will learn from all of them. In the classroom portion of this course, we will study portrayals of homelessness in popular works of fiction and film in order to refine our understanding of how the American understanding of homelessness has evolved since the Great Depression. Some of these works will reflect common assumptions about the homeless while others may challenge such views, but all will contribute to our understanding of how we as a people face the realities of poverty, homelessness, and social inequities.

Instructor: Aaron Lacayo

Title // Department: Assistant Professor // Spanish

Critical introduction to the contemporary short film ("the short") in a global context. The course covers films from the Americas, Asia, Africa, Europe and Australia. The course focuses on the ways that various filmmakers explore four critical areas: violence and politics; gender, race and sexuality; war and migration; and ecology and the physical environment. The course will also consider the political, social and cultural history of the countries in which the films are set or produced. Film genres include fiction, animation, documentary and experimental. Literary texts include short stories adapted into films, critical articles on films, film reviews and interviews with filmmakers.