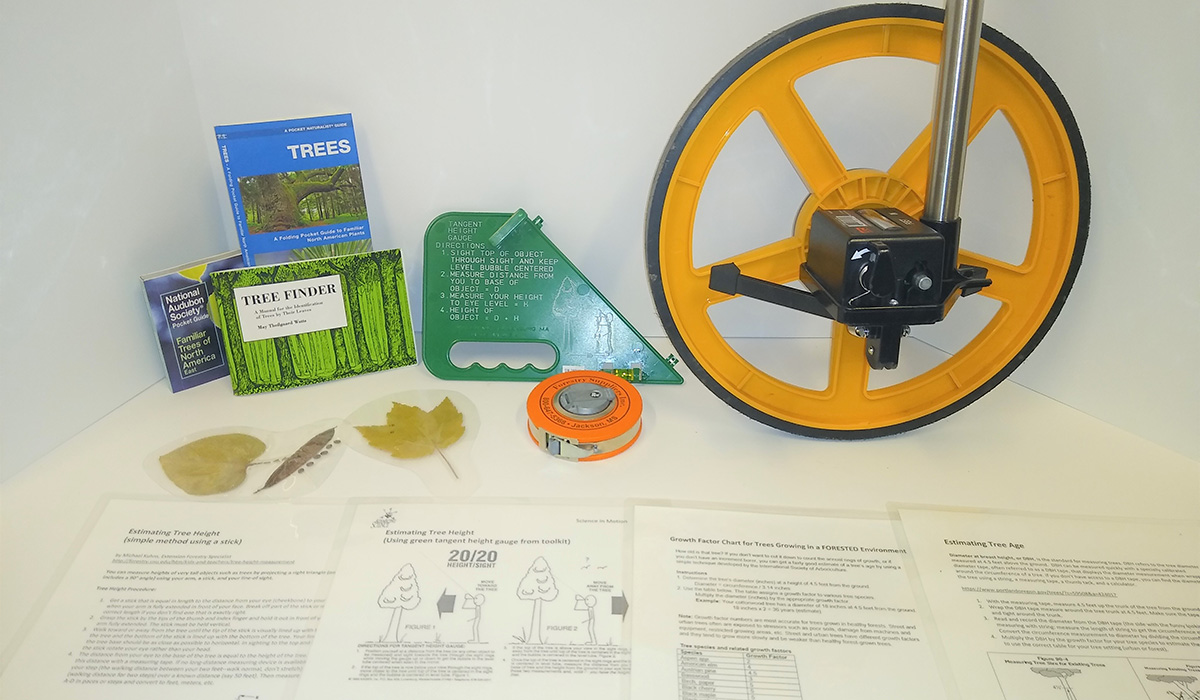 Since its founding in the fall of 1994, Gettysburg College's Advancing Science program has strengthened public school science programs across Pennsylvania. Primarily an equipment lending library, the program lends lab kits to elementary and secondary science teachers, hosts training workshops, and sends mobile educators to schools, completely free of cost. It is a member of the award-winning Science in Motion (SIM), a consortium of 10 universities and colleges dedicated to innovation in science outreach throughout Pennsylvania.
This past fall, Advancing Science was awarded the Partnership for Adams County Environmental Literacy (PACE) grant by the National Oceanic Atmospheric Association (NOAA) through the Bay Watershed Education and Training (B-WET) program. This initiative develops environmental educational opportunities through teacher professional development based in the Chesapeake Bay Watershed. With the PACE grant, Advancing Science aims to continue working with teachers and administrators on new approaches to environmental education within our region over the next two years.
"This grant is timely and topical," said Biology Prof. Ryan Kerney, who joined the Advancing Science program in April 2022 as its director. "Pennsylvania has just authorized a new set of educational science standards for the first time in 20 years, addressing new topics like climate change and a 'fifth domain' of environmental literacy and sustainability. Teachers will struggle adapting to these new standards."
"I grew up near a college town and there was a little bit of resentment about how little outreach there was from the institution," Kerney continued. "I definitely appreciate this program and have dedicated a lot of time to it because of that."
With the help of Gettysburg's program, which offers equipment and workshops for various scientific topics, schools can also address educational science needs outside of environmental science.
"The essence of the program is equity—resource equity," said Biology Laboratory Instructor Valerie Stone. "Not all school districts in Pennsylvania have the same monetary resources to support their students. We have the materials on campus and can share them, so our program allows us to provide access to equipment schools wouldn't normally have."
As the program's assistant director, Stone manages its daily operations and acts as the liaison with teachers and educational administration throughout Pennsylvania. Since joining in 2004, Stone has worked as one of the mobile educators, traveling to other schools throughout Pennsylvania and teaching biology lab exercises to Gettysburg College students.
"It's one of the best parts of being a teacher," she said. "Because of COVID, our teachers have become so much more self-sufficient. I appreciate my time with the students even more now."
In its first year, Advancing Science impacted 2,800 students. Twenty-eight years later, the program has made 735,000 student contacts. In just the last year alone, Advancing Science was able to provide resource equity to 41,000 students, operating with the assistance of the Educational Improvement Tax Credit program (EITC) and the Pennsylvania Department of Education, which allows Gettysburg College to support K-12 education.
"It's hard to assess the results of the program, but we can see a lot of the impact is on the teachers," Stone added. "The teachers have all grown and become more confident science teachers, and then it's the trickle-down effect to their students."
Learn more about the Advancing Science program at Gettysburg College.
By Helen O'Neill '23
Photo courtesy of Valerie Stone
Posted: 09/13/23