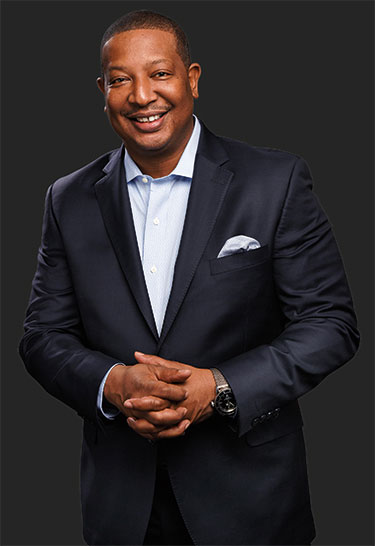 Tune into a new episode of Gettysburg College's podcast, Conversations Beneath the Cupola. In this episode, podcast host President Iuliano is joined by Troy Datcher '90, the senior vice president and chief customer officer at Clorox and College trustee. Together, they discuss how the liberal arts prepares students to find purpose and success, while making a difference in the world.
"I love the College. It has meant the world to me, it's changed my life forever, and I'm indebted to the institution and the people that invested in me early on. I'm here to try to pay it forward," said Datcher in the podcast episode.
The episode concludes with an anecdotal "Slice of Life" told from the president's perspective. Iuliano spotlights a kind act from several Gettysburg parents in China. After learning about a need for masks, they shipped several thousand to campus. We've since been able to provide supplies to health care workers, the local school district, and emergency response teams in the extended community.
Be sure to listen to the full episode and subscribe wherever you get your podcasts. Send your comments and suggestions for future topics to news@gettysburg.edu.