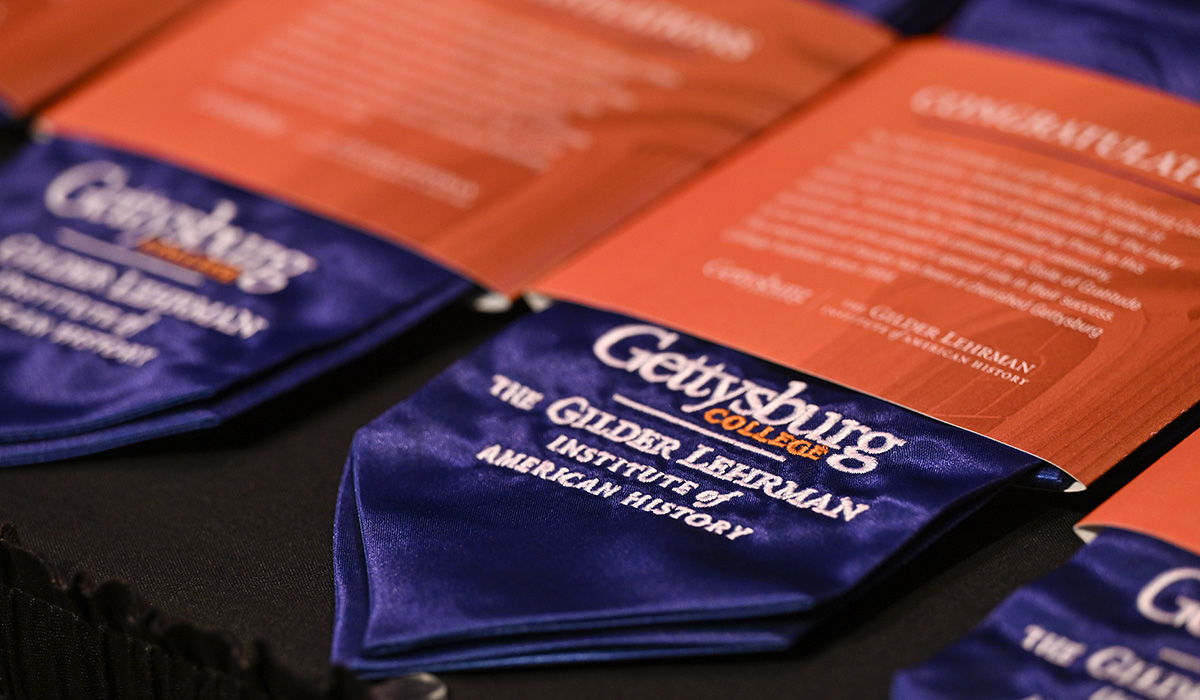 In a career spanning more than three decades, teaching students from elementary to high school, Oregon-based high school history teacher Lois MacMillan M'23 has molded the minds of tomorrow and helped make a lot of dreams come true.
This past year, MacMillan, known as "Ms. Mac" to her students, fulfilled a dream of her own—one she'd been working toward for nearly five years. She received her master's in American history through the Gettysburg College-Gilder Lehrman Institute (GLI) M.A. program, open to K-12 educators across the globe. The program afforded her access to top-tier scholars, broadened her understanding of history, and fundamentally changed the way she teaches.
"It's in vogue to have all [this] cool pedagogical, fun stuff to do with kids in the classroom when it comes to the teaching of history," said MacMillan. "But if it isn't grounded in deep historical content, it is worthless. The deeper I got, the better a teacher I became."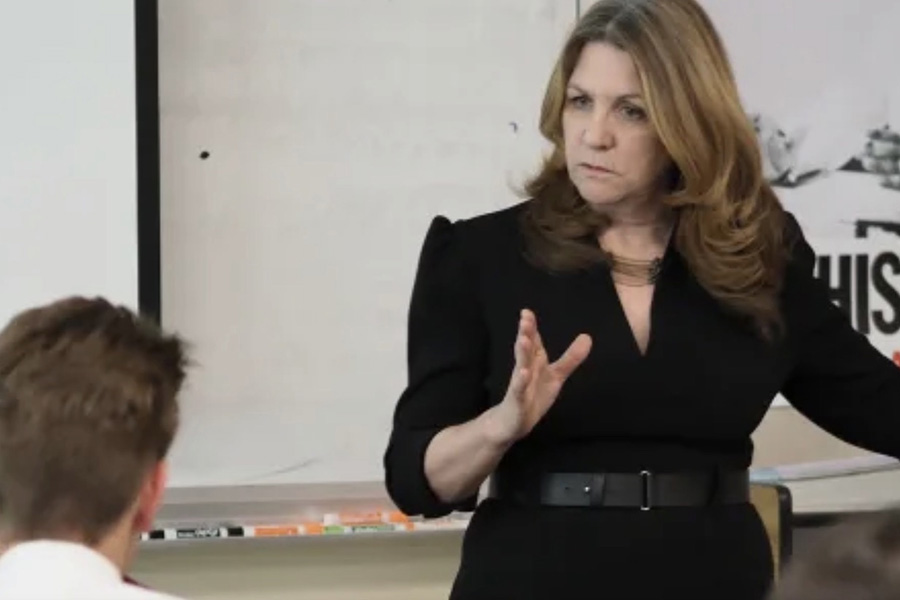 When MacMillan first contemplated getting her graduate degree, she felt reluctant. As a divorced mother of three, she hoped to find a program that would be cost-effective and still allow her to afford higher education for her own children. MacMillan also needed a program that allowed her flexibility—she aimed to continue teaching while enrolled in the program.
The Gettysburg College-GLI master's program, which is fully online and is among the most cost-effective master's programs in the country, totaling $7,500 for the entire program, offered her both affordability and flexibility.
"What was great about the program is that it's inexpensive. It's total quality, and you could do it at your own pace," she said. "This program allowed me to take classes that were not super expensive. I was saving my money for [my kids], so I needed a program that was as solid as Gilder Lehrman."
MacMillan, who earned a bachelor's degree in engineering from Idaho State University, also craved a more in-depth look at American history so she could more effectively and accurately teach her students.
"When I got a job teaching American history at South Middle School here in Grants Pass, Oregon, I didn't really have the background. I didn't have history classes [during undergrad]," she said. "That's why these [graduate classes] were so valuable to me. I had my own interests and I'm a voracious reader, but I didn't have an overall view."
Despite her initial lack of history knowledge, MacMillan has gone on to earn numerous awards for her teaching, including Oregon's 2006 History Teacher of the Year. In 2018, she won the Jane Ortner Education Award from the GRAMMY Museum for integrating music in the classroom. She has also been a Master Teacher with the Gilder Lehrman Institute for the past decade, teaching summer seminars on pedagogy to fellow educators.
"What's wonderful about learning in-depth history is you also learn how to teach leadership."
– Lois MacMillan M'23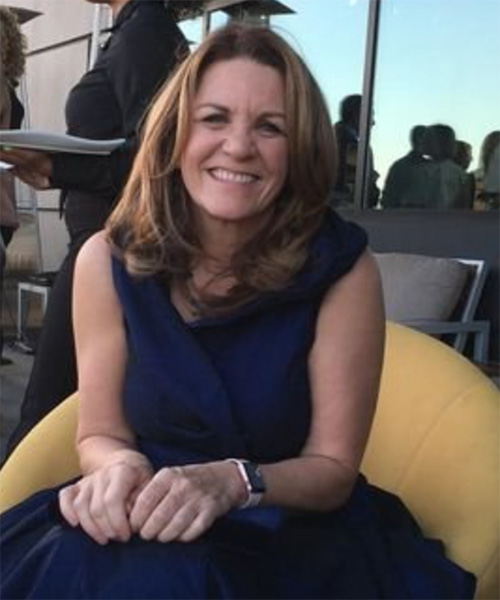 Once she began the master's program, MacMillan's view on teaching history broadened and improved substantially. She greatly benefitted from the nuanced historical perspectives from her professors, such as History Profs. David Blight and Frederik Logevall, many of whom are among the top historians in the country. She studied primary documents and historical topics in a way that transcended the textbook and curriculum she'd been teaching.
"What's wonderful about learning in-depth history is you also learn how to teach leadership," she said. "Kids are learning individual histories that I probably would not have known if I hadn't taken those classes because they're not textbooks. It forces a history teacher to go way beyond the textbook, not only going to primary documents, but great secondary documents."
At the end of her master's program, MacMillan did her capstone on the maritime aspects of the Underground Railroad. She focused specifically on new historical scholarship that she'd never been exposed to and never taught in the classroom. She created a website for her research, titled "Haunted by Waters" and presented the project at the National Council for History Education conference this past March.
"[Through the master's program,] I was exposed to new historical scholarship that people didn't know about," she said. "I taught the Underground Railroad, but I was focusing on the wrong things."
After MacMillan graduated with her master's, she gifted her Stole of Graditude to her longtime friend and fellow Grants Pass native, GLI President James G. Basker, to whom she feels indebted for his support through her career and pursuit of higher education. She walked away from the program a better educator, with more depth of knowledge and a greater appreciation for historical application in the classroom and beyond.
"I think that taking the [graduate] classes allows us to face the most difficult parts of American history and the most beautiful at the same time," MacMillan said. "I think learning more about history itself and the scholarship behind it allows you to teach, not just well, but you can face the things that we didn't do well in our history and the most beautiful."
Learn more about the transformative Gettysburg College-Gilder Lehrman Institute M.A. in American history.
By Phoebe Doscher '22
Photos courtesy of Lois MacMillan M'23 and Jason Minick
Posted: 09/05/23