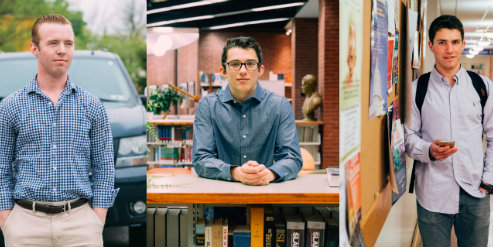 Gettysburg College's Entrepreneurial Fellowship has helped budding student-entrepreneurs launch three business ventures in the past two years.
Based on its success, the Fellowship has expanded. Three students have been awarded $10,000 and paired with a team of alumni mentors in order to launch three distinct business ventures. While the process is certainly unique, Entrepreneurial Fellowship Advisory Council Chair Bob Allen '89 believes it also gives students the best opportunity to hone their skills and kickstart their entrepreneurial journeys.
"We believe that entrepreneurs play a critical part in our economy, and that a liberal arts education is a terrific training ground for developing the skills necessary to successfully conceive of and launch a business from scratch," said Allen. "This program is designed to provide Gettysburg students with a platform to transform their innovative ideas or dreams into a business by offering both seed funding and mentorship."
This year's winners—No Scribe, founded by William Czubakowski '17, BOOM, founded by Noah Pompan '18 and Tyler Peterson, and Blue Truck, founded by Robert Burch '17—have spent their summer working with their mentors in order to develop and execute their business plans. While Blue Truck has already been launched, No Scribe and Boom Social are anticipating their launches in the coming months.
Learn about all three companies and what their founders accomplished this summer, and find out more about entrepreneurial resources available on campus.
No Scribe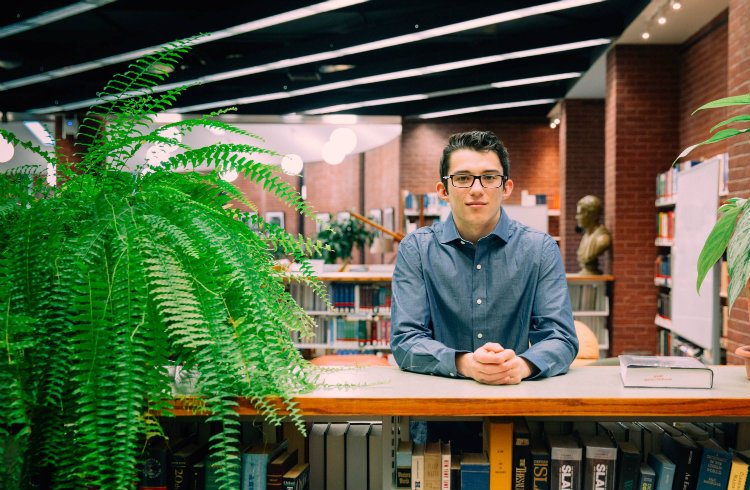 Founder: William Czubakowski '17
Mentors: Propel Careers Founder and CEO, Lauren Celano '00; Scholar Oasis Founder and 2014 Entrepreneurial Fellowship winner,Wei Xiong '15; and Senior Partner of Tango Modem, Bob Allen '89
NoScribe is a PDF reader that expands the ways that users—particularly college students—can engage with their electronic books. It allows readers to highlight text and take notes directly on the pages, utilizing artificial intelligence to create outlines from those notes in order for students to streamline their studying.
The innovative e-textbook concept was created by Czubakowski, a computer science major and biology and chemistry double minor, who saw a need for this type of product from his own use of e-textbooks and pdf readers—he's calling it the beginnings of an "e-textbook revolution." Czubakowski has already finished the code and is focused on testing the user experience. He is looking towards the roll out and advertising of the product, with the goal of launching No Scribe by mid-August.
"The main two things that I've learned from the Fellowship are the importance of mentors and alumni, and the absurd amount of time and energy that goes into making a web application," said Czubakowski. "My mentors have been very encouraging and helpful during the early stages of my startup and have also given me a lot of helpful advice to improve NoScribe.
"However, I would say the most surprising thing I've learned so far has been just how much work goes into making a web application. I've been programming since I was 13 years old and have made many websites, but I never realized just how difficult it would be to scale up to making a full functioning web app. As a computer science major, the Fellowship has given me a new appreciation of my field of study."
Learn more about No Scribe by following them on Facebook.
BOOM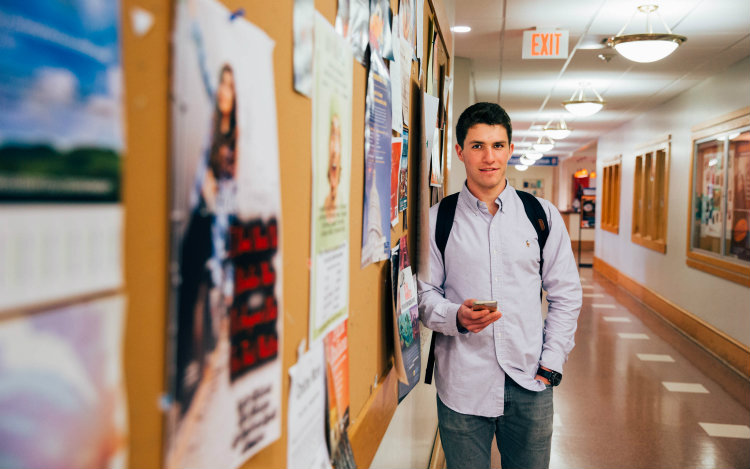 Founders: Noah Pompan '18 and Tyler Peterson
Mentors: Founder and CEO of ClearPowerPerks, Tess O'Brien '06; Senior Vice President at Turner, Nick Johnson '90; and Senior Partner at Tango Modem, Bob Allen '89
A social media platform that connects college students with real-time events from their peers, school, and local businesses, BOOM is a mobile web app created by political science major and business minor Pompan and Tyler Peterson, a University of California, Santa Barbara (UCSB) campus junior.
Pompan and Peterson have spent their summer identifying business partners to help them develop their app, pitching their business venture to investors and advisors alike, networking with other Silicon Valley startups, and—thanks to connections from their advisors—key industry insiders like the president of Foursquare. Their plan is to have a product ready to test at UCSB by October, and to roll out the product to Gettysburg in the spring.
"The work has been exhausting, but every minute of it has been enjoyable, too," Pompan said. "Still, we're just taking baby steps now. There's so much work left to be done, but when you are working for yourself and your vision, it really is exhilarating."
Find out more about BOOM by checking out their website or following them on Facebook.
Blue Truck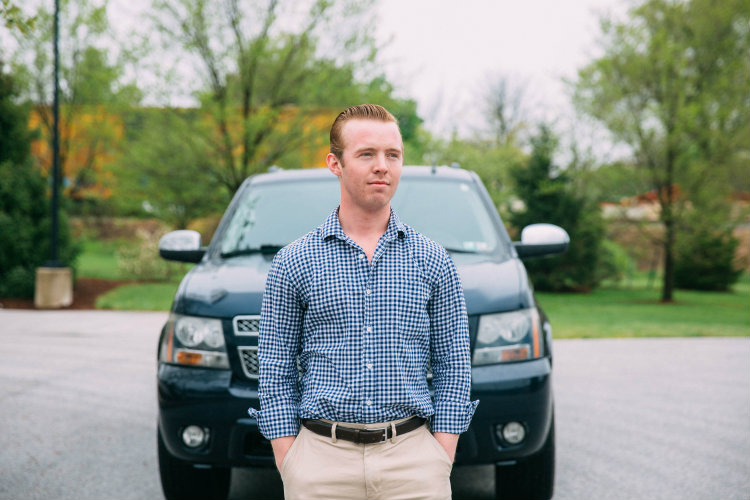 Founder: Robert Burch '17
Mentors: Principal at Corematrix Systems, Paul Nix '74; President and CEO of Heyman Associates, Bill Heyman '74; and President of The Haldeman Dealerships, Paul Haldeman '67
Founded by English major Robert Burch '17, Blue Truck is a service company that does everything from running errands and moving furniture to painting and the occasional event planning.
With the help of his advisors, Burch has been able to acquire another truck and has hired multiple employees and interns. He's run a marketing campaign along the Mainline in Philadelphia, and—thanks to word-of-mouth and interest from local media outlets—has seen a steady stream of business since the launch of his company.
"As I reflect on this success, my vision for the company expands. I would love to see the progression of Blue Truck continue to grow even after this summer ends," said Burch. "These are big goals and high expectations, but with the initial success and help from my mentors, I see Blue Truck going places."
Burch plans to temporarily scale back his business during the school year in order to focus on his studies and further refine his business plan before launching the company year-round after his graduation.
Find out more about Blue Truck by visiting their website and following them on Facebook and Instagram.