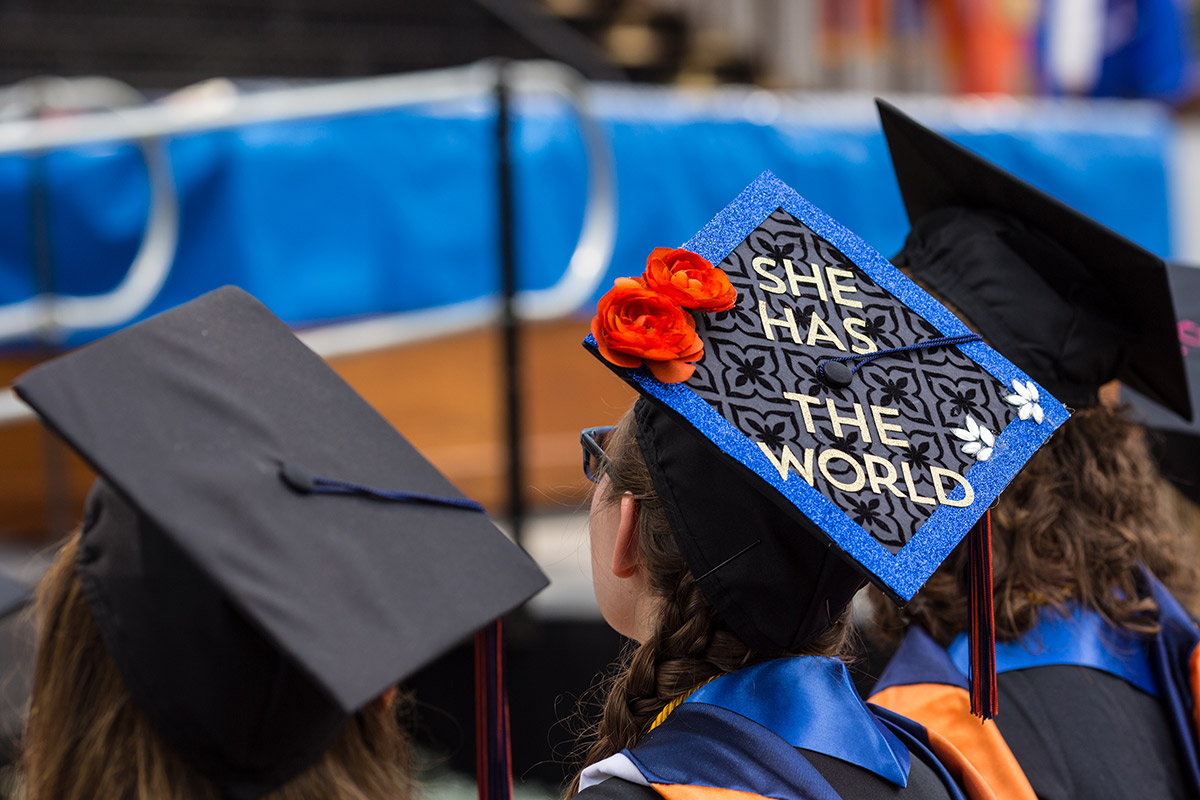 Opportunities to learn and grow exist around every corner for Gettysburg College students, from extracurricular activities on campus, to community-based learning, and the valuable global perspective offered through studying abroad—a Gettysburg program ranked No. 7 in the nation by International Educational Exchange's Open Doors Report.
Here at Gettysburg, the world is your classroom.
Recently, two Gettysburg College students—Valerie Ramos '22 and Mariah Beck '22—were awarded scholarships from the competitive Benjamin A. Gilman International Scholarship Program, which will support their studies abroad.
The Gilman Scholarship Program is open to U.S. citizen undergraduate students who are receiving Federal Pell Grant funding at a two- or four-year college or university to participate in study and intern abroad programs worldwide. Sponsored by the U.S. Department of State's Bureau of Educational and Cultural Affairs and supported in its implementation by the Institute of International Education, the program aims to make study abroad and its career advantages more accessible.
Below, read how Ramos and Beck will be using their scholarships and what they hope to gain from studying globally.
Valerie Ramos '22
Major: Health Sciences / Latin American, Caribbean, and Latino studies
Global study destination: Chile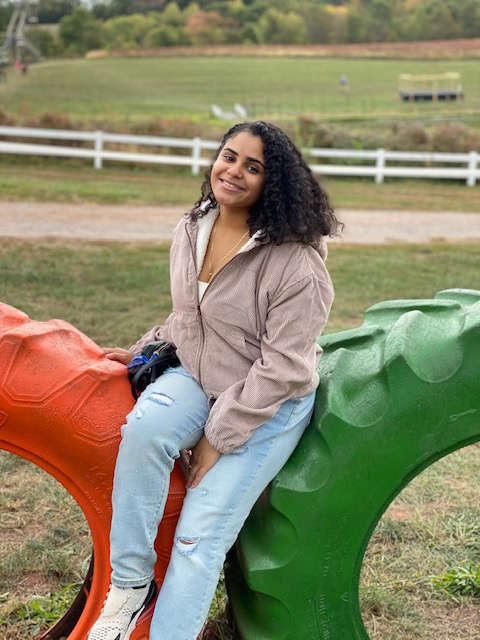 One of the reasons Ramos chose Gettysburg College from among other schools was because of the strong global study programs it offers students. For her, attending the right college presented an opportunity to broaden her horizons, both on campus and globally.
"It has always been a dream for me to travel to a different country and get a taste for their culture, their environment, and their ways of living," said Ramos, who is a proud first-generation college student. "Studying abroad means that I can take my studies elsewhere, temporarily, and learn not only inside the classroom but [also] outside the classroom."
With the support of the Gilman Scholarship, Ramos is looking forward to being immersed in the Chilean culture by staying with a host family, studying Spanish, and expanding upon the valuable knowledge and skills she's gained in her Gettysburg coursework through the School for International Training.
"[In Chile I will] explore both of [my] majors. …I am able to learn about the public health of many Chileans and also do it in Spanish. I have strong ties back to my Spanish background, so I also wanted to go to a place whose citizens speak Spanish," Ramos said. "Because Chile has all of this and more, I knew this would be the right program for me."
Beyond the study abroad experience, she is also excited to network in the community of passionate Gilman Scholars, with those who share similar academic interests and aspirations as her.
Mariah Beck '22
Major: East Asian Studies, Japanese track
Global study destination: Japan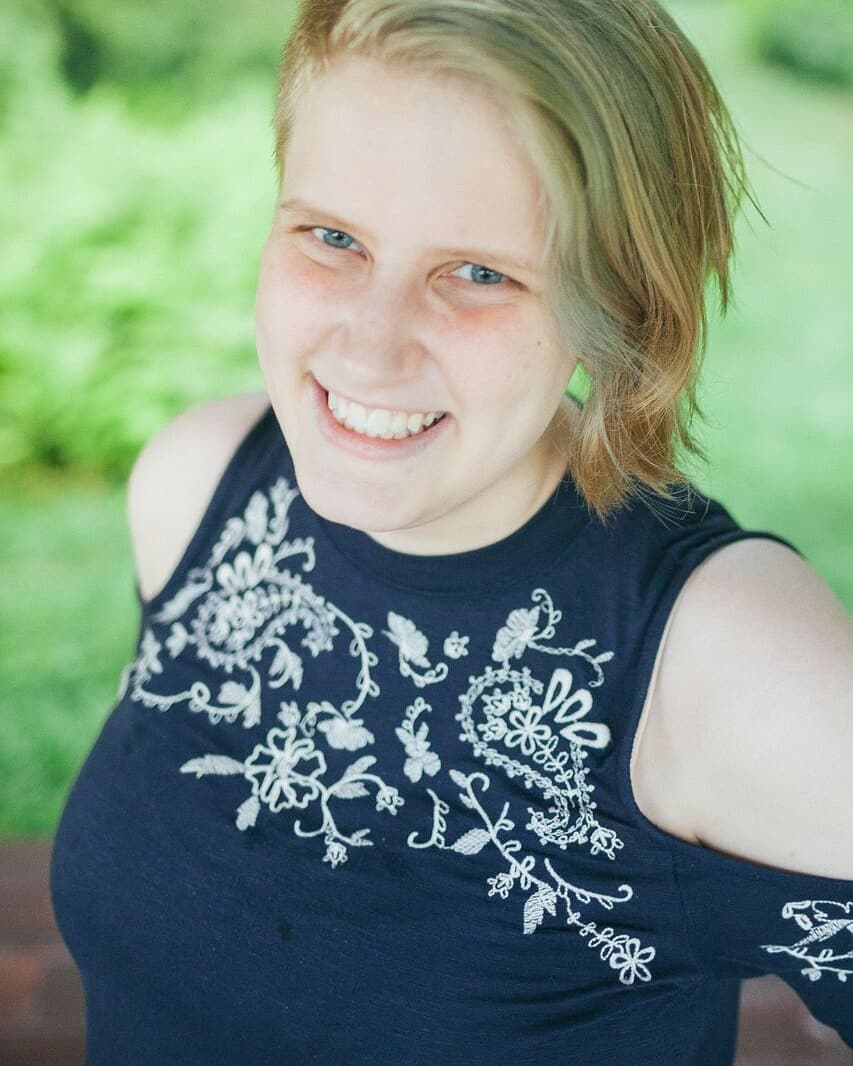 Since she was in elementary school, Beck's family has been a host family for Japanese students attending the University of Delaware, and because of this valuable cultural experience, from an early age, she knew that studying abroad in Japan was something she wanted to do one day. Once COVID-19 travel restrictions are lifted in Japan, Beck intends to use her Gilman Scholarship to spend a semester studying at Kansai Gaidai, which is known for its strong Japanese language program.
"I want to learn the language as well as I possibly can and connect with more Japanese students my age, so the decision was easy for me," Beck said about choosing Kansai Gaidai. Upon graduating from Gettysburg, Beck plans to move to Japan, so she hopes that her global study experience will put her on the path of becoming fluent in Japanese.
Beyond improving her language proficiency while she is in Japan, Beck is also excited to reconnect with the students that her family hosted in the past who first piqued her interest in Japanese culture and to participate in cultural activities—opportunities for which she is grateful.
"The Gilman Scholarship will not only be a large part of my being able to go abroad, but [this experience] will also allow me to expand my world past the classroom and see the country," Beck said.
Learn about how Gettysburg College's Center for Global Education encourages all members of our academic community to become citizens of the world.
By Molly Foster
Photos by Shawna Sherrell and courtesy of Valerie Ramos '22 and Mariah Beck '22
Posted: 01/26/21