"Workshops boost my skills and help me build connections with other teachers. I have gained confidence in becoming the best science teacher I can be for my students. Thank you, Advancing Science!"
Upcoming Workshops
No workshops are currently scheduled. Please email advancingscience@gettysburg.edu to be added to our newsletter mailing list.
Act 48 Hours
We can no longer upload Act 48 hours. Advancing Science can provide a certificate of attendance that you may present to your district administration.
Training Videos
We have developed several short videos that will help teachers new to the Advancing Science program learn how to use Advancing Science in their classroom:
Video: Selecting and requesting an Advancing Science activity: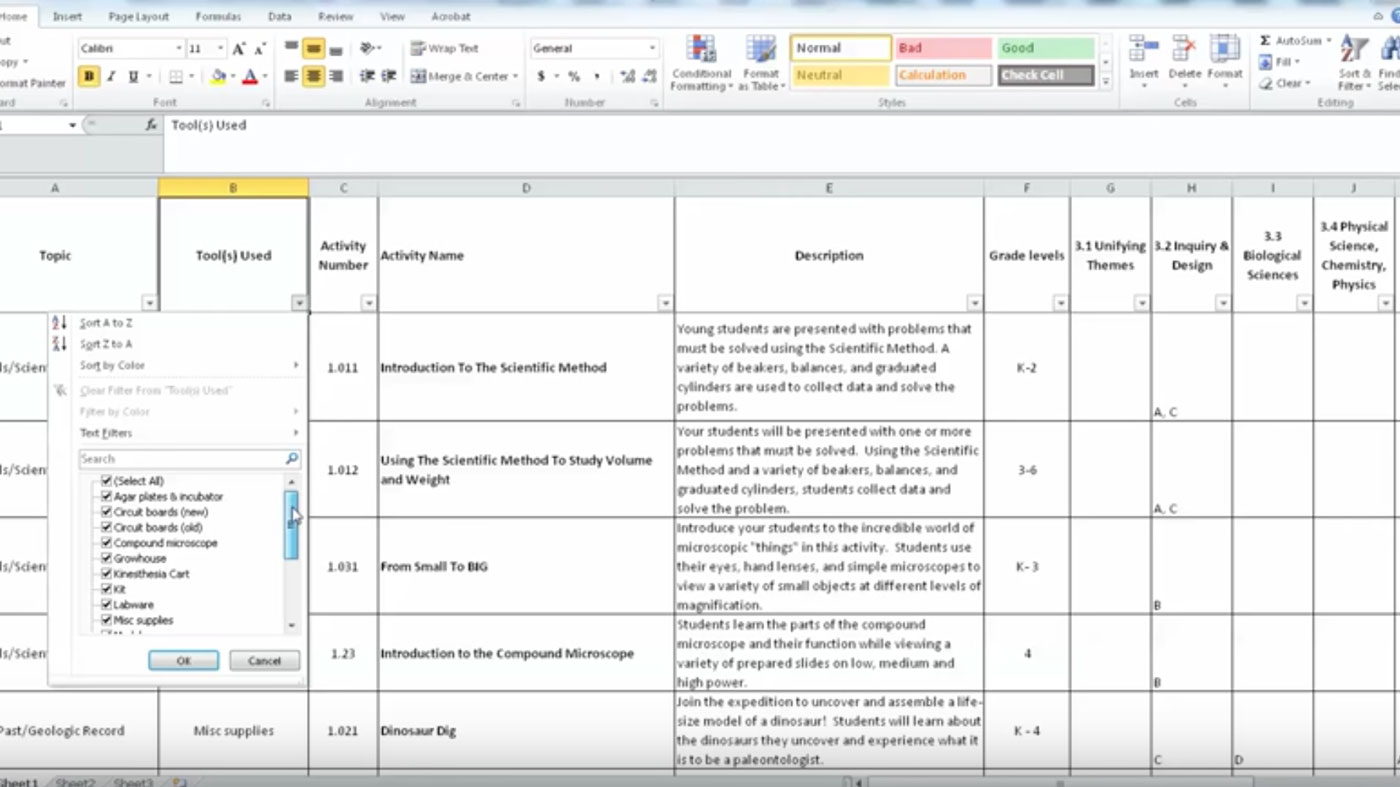 Video: Preparing for the Advancing Science visit or loan: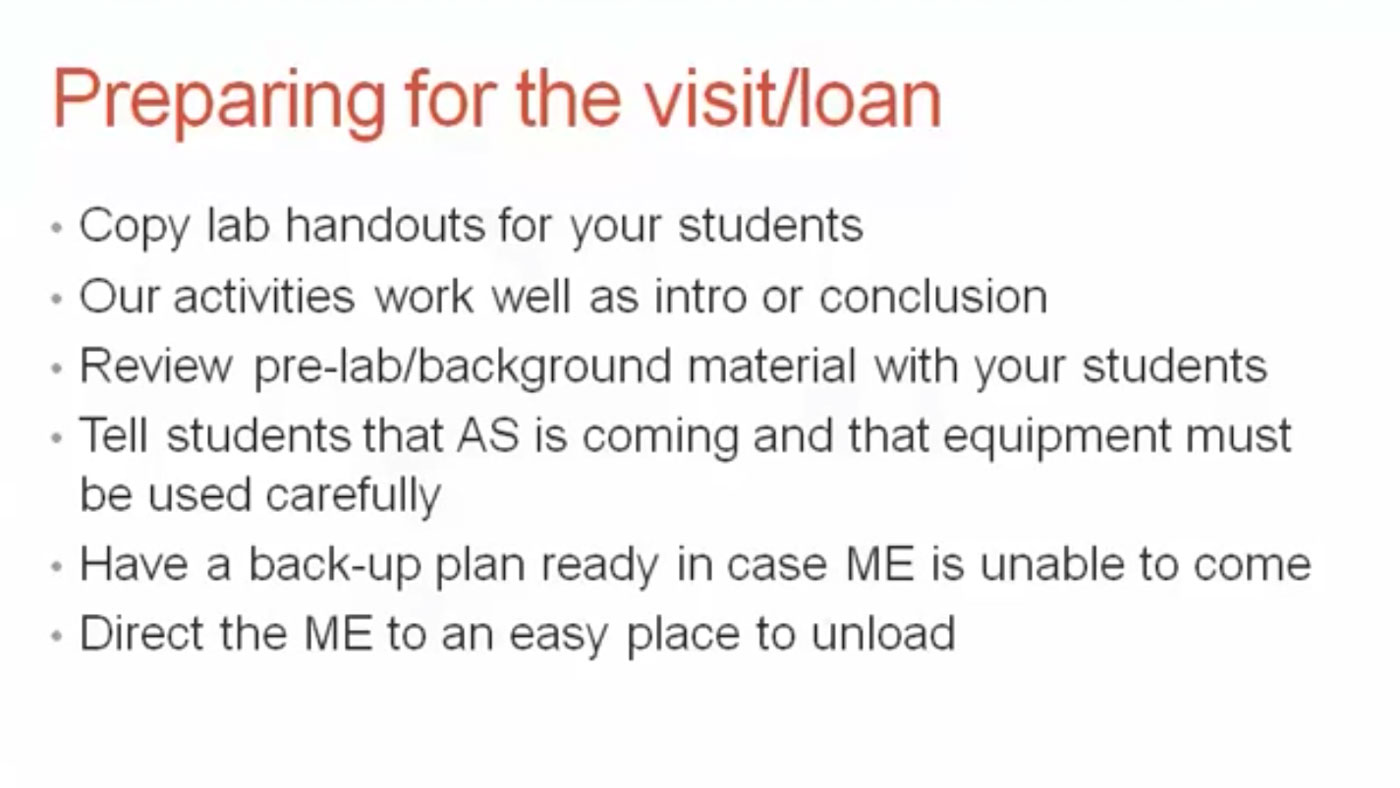 About Our Workshops
The goal of our workshops is to provide standards based professional development designed to enhance teacher understanding of science content and provide access to current science methods and equipment.
During each session, teachers are provided with relevant background information, instruction on proper lab technique and use of equipment, and the opportunity to experience the lab activity first hand. After the workshop, teachers have access to borrow the same lab activities and necessary equipment to perform the experiment with students in their own classroom.
Our workshops are well received by teachers. In post-workshop anonymous surveys, teachers report an average of satisfaction of 98% and enjoy the opportunity to learn about new labs, network with colleagues, and gain access to the program.
Teachers are required to attend a workshop before making use of Advancing Science services. This insures that teachers are comfortable with the equipment they will use in their classroom and know what to expect the day of a science van visit.