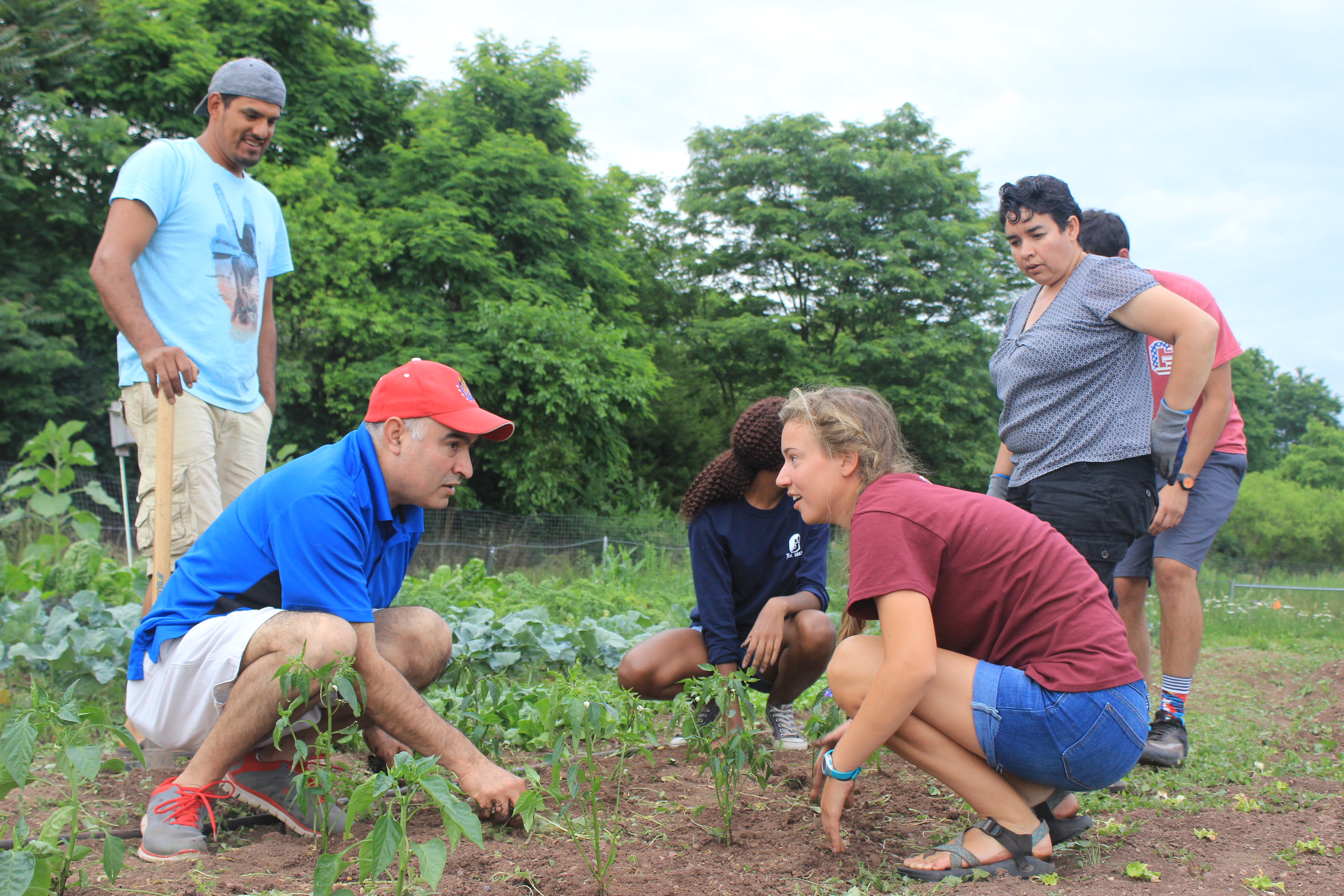 The Center for Public Service seeks two summer interns for the Painted Turtle Farm (PTF).
For the seventh season, student coordinators will work with immigrant community members to share food traditions, grow vegetables and increase the availability of fresh, culturally-desirable food. The Painted Turtle Farm will also provide fifteen members with a weekly CSA share.
The summer coordinators will work collaboratively with the PTF supervisor, the Center for Public Service and local families to care for the garden, oversee operations, organize educational programs and conduct maintenance projects.
Summer Coordinators will work closely with the CPS Summer Fellows in Gettysburg to understand the intersectionality of food access, health, immigration, poverty, community development and sustainability.
Application Information
Priority is given to applicants who are majoring or minoring in Environmental Studies. But all students, including graduating seniors can apply.
The position is full-time for the entire summer from May 16 - August 26, 2022.
Candidates with Spanish language skills are preferred.
Candidates are also encouraged to apply for the '22-'23 PTF Program Coordinator position through CPS.
Compensation:
Summer Coordinators receive free summer housing.
$8.00 per hour for 14 of the 16 weeks. This equals approximately $4,200 for the summer. Ten days off are required.
To apply: Complete this application by Monday, February 7, 2022.
---