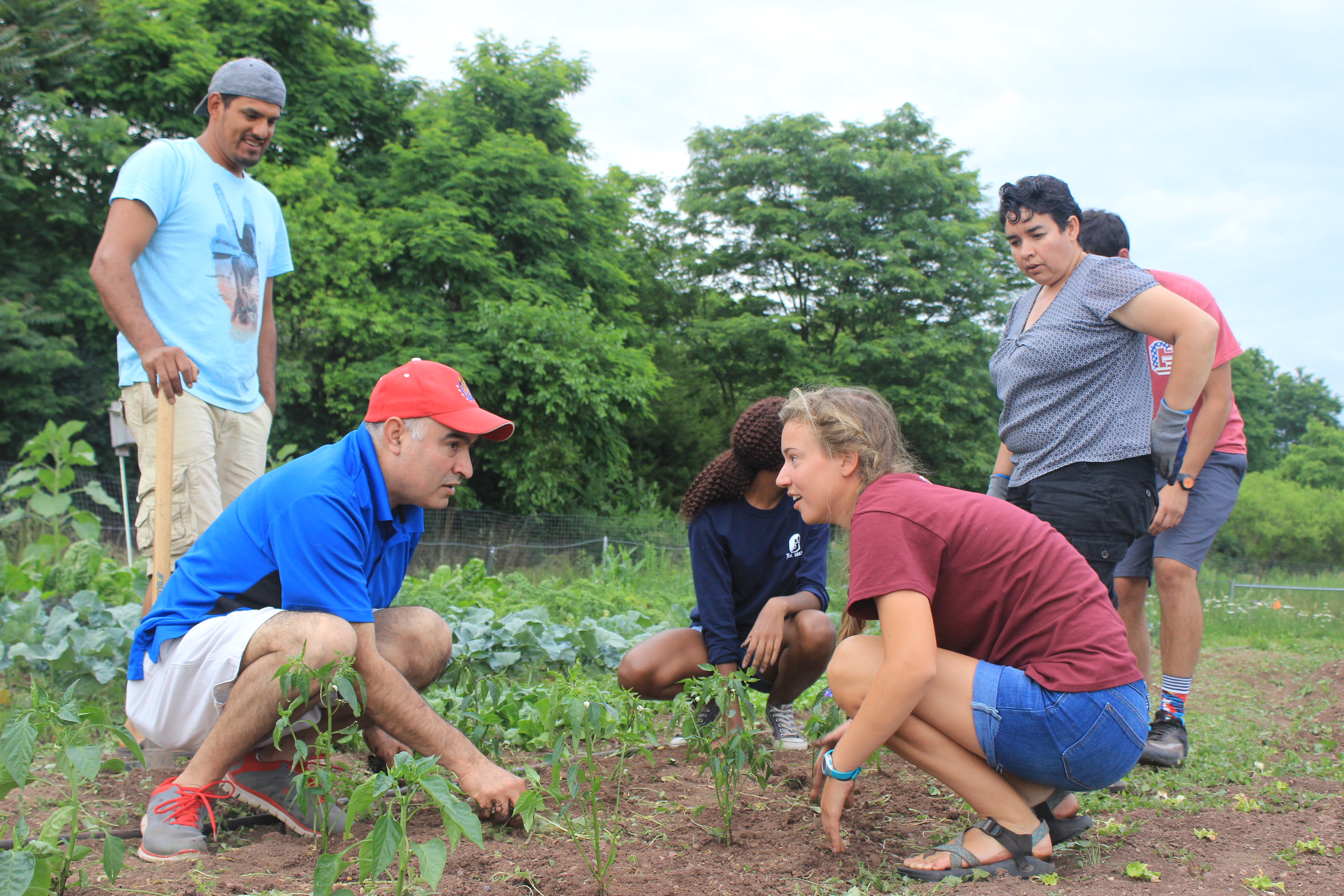 The Center for Public Service seeks two summer interns for the Painted Turtle Farm (PTF).
For the tenth season, student coordinators will work with immigrant community members to share food traditions, grow vegetables and increase the availability of fresh, culturally-desirable food. The Painted Turtle Farm will also provide fifteen members with a weekly CSA share.
The summer coordinators will work collaboratively with the PTF farm supervisor, the Center for Public Service, and local families to care for the garden, oversee operations, organize educational programs and conduct maintenance projects.
Summer Coordinators will work closely with the CPS Summer Fellows in Gettysburg to understand the intersectionality of food access, health, immigration, poverty, community development and sustainability.
Application Information
All students with interest in the farm are encouraged to apply, including graduating seniors.
Priority is given to applicants who are majoring or minoring in Environmental Studies.
The position is full-time for the entire summer from May 15 - August 25, 2023.
Candidates with Spanish language skills are preferred.
Candidates are also encouraged to apply for the '23-'24 PTF Program Coordinator position through CPS to continue PTF work through the academic school year.
Compensation:
Summer Coordinators receive free summer housing (valued at $100/week).
$8.00 per hour for 14 of the 16 weeks. This equals approximately $4,200 for the summer. Ten days off are required.
To apply: Complete the application below by Monday, February 13, 2023.
Compile the three pages/requirements below into one Word or PDF document, and email the document to Jeff Rioux at jrioux@gettysburg.edu. Send any questions to Jeff Rioux.
Page 1
• Name
• Phone number and email address
• Home address
• Graduation date, Major/Minor and GPA
• Languages spoken and degree of proficiency
• List names and contact information for two professional or academic references.
• Are you in good judicial, academic and honor code standing? If no, please explain.

Page 2
Statement of Purpose. Please read about the Painted Turtle Farm www.gettysburg.edu/ptf and the Summer Coordinator positions. Then, answer the following questions in a statement of purpose:
• Why do you want to participate in an experience that focuses on learning about the intersectionality of food access, health, immigration, poverty, community development and sustainability through farming?
• How does your skill set make you a good candidate for this position?
• What are your personal and academic goals associated with the opportunity?
Page 3
Provide a current, professional résumé. Please be sure to highlight relevant experience. This may include international and/or cross-cultural experience, academic courses, professional engagements, trainings, or volunteer work. We recommend you refer to résumé writing tips on the Career Engagement website.
---