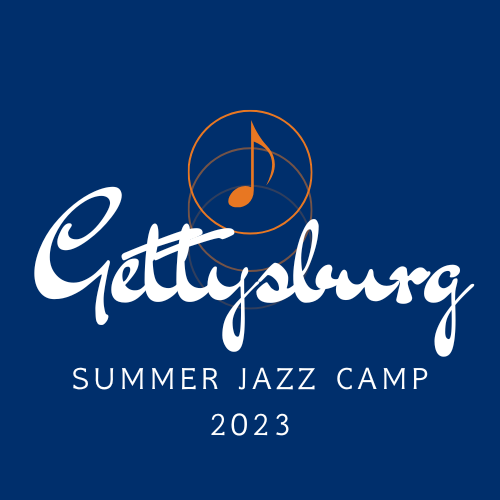 The Gettysburg Jazz Camp allows students entering grades 7-12 an immersive experience studying the principals of jazz improvisation and performance with world-class faculty, and a day with a masterclass and performance by Christian McBride. The 2023 camp will be held from June 20-23.
On this page:
Registration Information
Complete the online application and registration. Auditions are not required.
Camp Goals/Overview
The goal of the Gettysburg Jazz Camp is to provide both foundational and advanced instruction in jazz performance and improvisation to students entering grades 7-12. Campers will improve fundamental skills on their instruments or voice parts while putting into practice the principals of jazz improvisation, both in group settings and individually. Campers will not only perform, but will also learn more about jazz theory and arranging, and improve listening and transcription skills, coached by faculty with decades of jazz performing and instruction experience. Perfect for students with a new interest in jazz or students who have developed their skills as a jazz musician, this Camp gives students an opportunity to develop skills, play music with other jazz musicians, and hear great music at Gettysburg.
Guest artist Christian McBride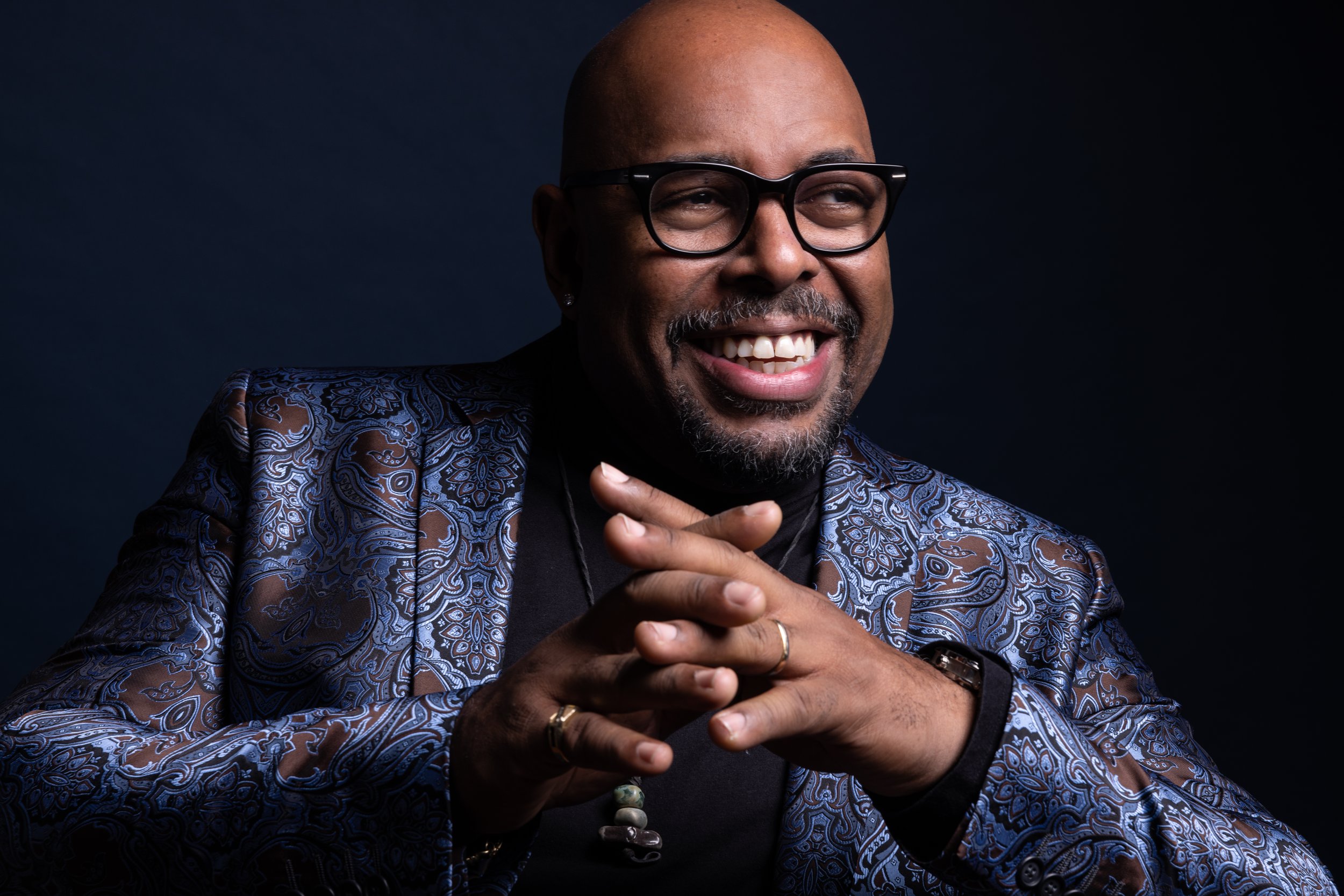 Christian McBride is an eight-time GRAMMY Award winning bassist, composer, and bandleader. McBride is the Artistic Director of the historic Newport Jazz Festival, New Jersey Performing Arts center (NJPAC) and the TD James Moody Jazz Festival, and the National Jazz Museum in Harlem. Christian is also a respected educator and advocate as the Artistic Director of Jazz House KiDS, and the Jazz Aspen Snowmass Summer Sessions. In addition to consistent touring, McBride hosts NPR's "Jazz Night in America" and "The Lowdown: Conversations With Christian" on SiriusXM. Whether behind the bass or away from it, Christian McBride is always of the music. From jazz, to R&B, pop/rock, hip-hop/neo-soul, to classical, he is a luminary with one hand ever reaching for new heights, and the other extended in fellowship—and perhaps the hint of a challenge—inviting us to join him.
Camp Directors
Amanda Heim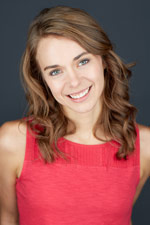 Amanda Heim is a saxophonist, educator, and arranger, writing for saxophone quartet, wind ensemble, and jazz ensembles. Dr. Heim currently serves as Coordinator of Jazz and Lecturer of Saxophone at the Sunderman Conservatory of Music at Gettysburg College, where she also serves as Coordinator for Recruitment and Outreach.
Dr. Heim earned a degree in music education from Messiah College before attending UNC-Greensboro, where she earned an M.M. and D.M.A. in saxophone performance, along with a post-master's certificate in Music Theory Pedagogy, studying saxophone with Chad Eby and Steven Stusek. She is an active adjudicator and clinician for marching bands, wind ensembles, and jazz ensembles.
Dr. Heim's recent concert appearances include performances as a soloist with the Modesto Symphony Orchestra under the direction of David Lockington, at the Phillips Collection in Washington, D.C., with the Grand Rapids Symphony, at the National University of Singapore, Shaanxi Normal University in Xi'an, Beijing Wuzi University, and Shanghai Maritime University. She has performed with the Greensboro Symphony Orchestra, the Charlotte Symphony Orchestra, and the Roanoke Pops. Dr. Heim has played on stage with musicians including Natalie Cole, Bernadette Peters, Tim Warfield, Eugene Rousseau, Glen Campbell, The Four Tops, Boz Scaggs, John Ellis, Peter Bernstein, and Lee Konitz.
Eric Byrd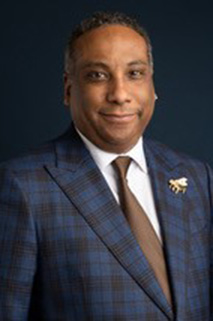 Pianist/vocalist Eric Byrd has been playing professionally for over 30 years. Along with the principles of swing and be-bop, rousing gospel-tinged chords and trilling blues lines are fundamental elements of his performance style. Byrd's improvisations are intense, soulful and romantic; he takes listeners on a joyride as his fingers create magical works of art.
A Grammy Award voter, Byrd has performed with Wynton Marsalis, Chick Corea, Mike Stern, Randy Brecker, Tim Green, Warren Wolf, Jeff Majors, Charlie Byrd, and Yolanda Adams to name a few. Along with his own recordings as a leader, he also appears on over 15 recordings by other artists. A former music professor at McDaniel College where he completed his undergraduate degree, Byrd is currently the director of Worship and Media at FCOB in Frederick, MD. An in-demand leader and sideman, active in both the jazz and gospel worlds, he is the primary composer for the Eric Byrd Trio.
Alongside saxophonist Tim Warfield, Byrd is currently an Artist in Residence at Messiah College where he directs the United Voices of Praise Gospel Choir. In 2021 he joined drummer Alphonso Young, Jr on the jazz faculty of Shenandoah University as private jazz piano instructor. Byrd is also the coach for the Jazz Combos at the Sunderman Conservatory of Music at Gettysburg College.
Additional Faculty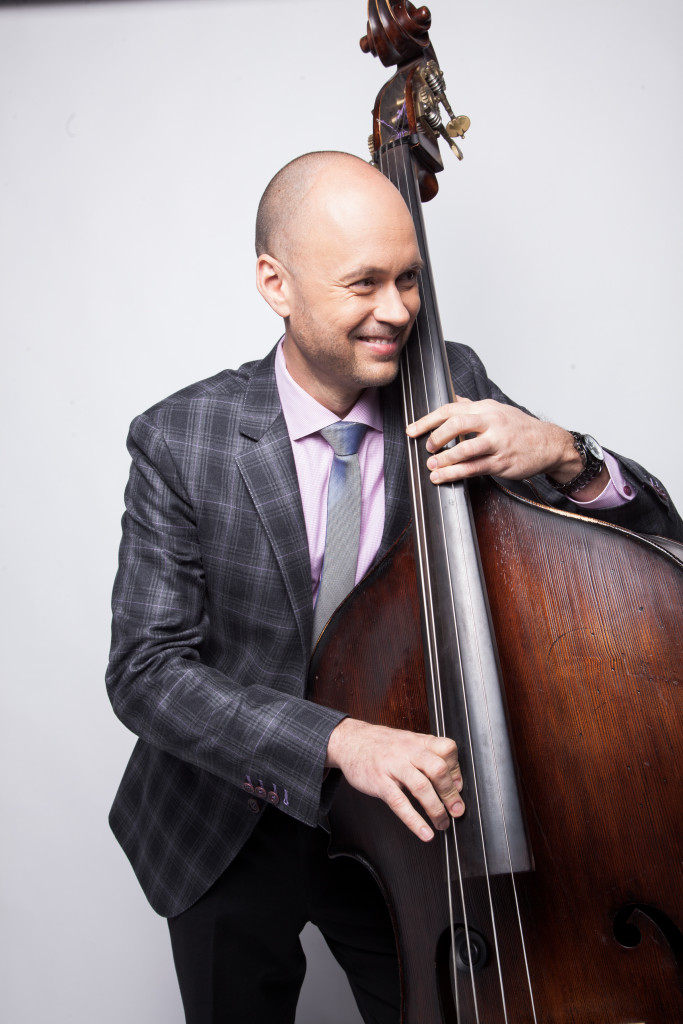 Bassist Bhagwan Khalsa, one of the most sought-after acoustic bassists in the DC area, is currently a member of the Eric Byrd Trio. His original arrangements are essential to shaping the sound of the trio, and he has recorded on all of the trio's albums.
He has performed with jazz legends such as Sonny Fortune, Mike Stern, David "Fathead" Newman, Kenny Drew Jr, Gary Thomas, Cecil Payne, Buck Hill as well as vocalists Giacomo Gates and Kenny Washington. Khalsa has also engaged in jazz education. He spent two years teaching electric and acoustic bass at the Washington Conservatory of Music and currently teaches weekly at Paul Pieper's Jazz Workshop.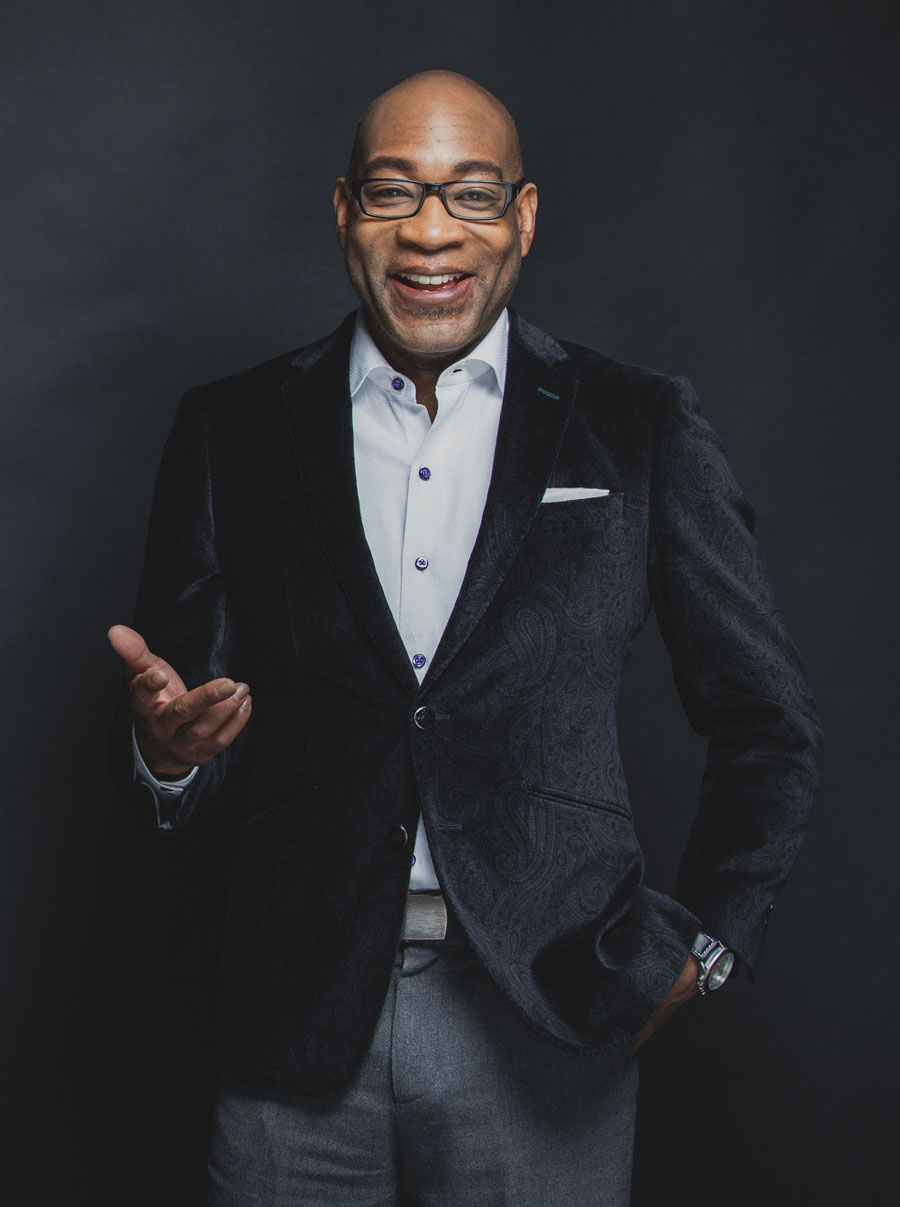 Drummer/percussionist Alphonso M. Young, Jr.'s versatile and imaginative style of performance has not only charmed audiences around the world, but has led such noted artists as Vanessa Rubin, Randy Brecker, Bob Berg, George Colligan, Buck Hill, Ira Sullivan, Othello Molineaux, Rebecca Parris, and Jon Secada to acquire his talent. He was also the percussionist for the European tour of the Broadway show Sophisticated Ladies.
A music instructor with Loudoun County Public Schools in Virginia and on the faculty of Shenandoah University and Gettysburg College, Alphonso and his brother Tim lead the Young Brothers Trio and released their own CD, Tales of Time. His energetic swing style can only be described as breathtaking. If Bruce Lee played percussion, he would want to play like Alphonso Young, Jr.
Details at a glance
Where: Gettysburg College Campus
When: June 20-23, 2023
How Much: $1095 ($995 Early Bird) for residential campers, and $795 ($695 Early Bird) for day camp and evening activities (concert included) (early bird rate available until April 1)
Who: Students entering grades 7-12 with at least 2 years of experience on their instrument
Application Deadline: Applications will be received on a rolling basis until June 15
Sample Day
| | |
| --- | --- |
| Time | Event |
| 8:00-9:00 AM | Breakfast in Dining Hall |
| 9:00-9:30 AM | Guided Warm-Up |
| 9:30-10:15 AM | Foundations of Improvisation/Advanced Improvisation Skills |
| 10:15-11:00 AM | Jazz Arranging for Combos |
| 11:00 AM - noon | Battlefield walk with Gettysburg College History Professor |
| Noon - 12:45 | Lunch in Dining Hall |
| 1:00-1:15 PM | Welcome meeting with day campers |
| 1:20-2:20 PM | Combo rehearsals and coachings with faculty |
| 2:30-3:00PM | Jazz Theory Class |
| 3:00-3:45 PM | Private lessons or individual practice time |
| 4:00-5:00 PM | Large Ensemble Rehearsal |
| 5:10-6:00 PM | Dinner |
| 6:00-7:30 PM | Jam Session on campus (Day campers depart following)* |
| 8:00-9:30 PM | Jazz Ice Cream Social and Snacks |
| 9:30-10:00 PM | Camp Meeting (prepare for next day) |
| 10:00 PM | Curfew |
* Evening activities include concert by Eric Byrd Trio, Student Jam Session, Christian McBride concert at the Majestic Theater, and a Student Showcase
FAQs
When is the camp?
The camp will take place from June 20 to June 23. Residential campers begin their day at 8AM, and day campers arrive at 1:00 p.m. Evening events begin at 6:00 p.m. (with the exception of the Christian McBride concert, which begins at 7:30 p.m.). Day campers depart following the evening event. Day campers are welcome to join morning activities at 9AM if they bring a lunch or money to purchase lunch on campus.
How much does it cost to attend?
The camp fee is $1095 ($995 before April 1) for residential campers and $795 ($695 before April 1) for day campers. This includes daily classes, rehearsals and coachings, and at least one private lesson during the week. The fee also includes the masterclass with Christian McBride and all evening events, including admission and prime seating to the Christian McBride concert in the historic Majestic Theater on June 22. Residential campers have morning and late evening activities along with the activities enjoyed by day campers.
When is the application deadline?
Applications will be accepted until June 15. Complete both the application and the registration. When the camp is full, registration will close.
What is the refund and cancellation policy?
Gettysburg Conference Refund Policy: Refund requests received up to 60 days prior to the start of the camp will be given a full refund. No refunds will be issued less than 60 days from the start of camp.
What is the contact information for the camp?
Gettysburg College Summer Jazz Camp
C/O Amanda Heim
300 North Washington Street
Campus Box 300
Gettysburg, PA 17325
The email address is aheim@gettysburg.edu
Who is eligible to attend the Summer Jazz Camp?
Summer Jazz Camp is designed for students entering grades 7-12 with at least 2 years of experience on their given instrument. All instruments are welcome to apply.
Does my camper need to audition for the camp?
No. All students with at least 2 years of experience on their given instrument will be admitted until the camp is full.
Can my camper have a cellphone?
Yes. However, campers will be asked to turn off cellphones and other portable electronic devices during class sessions.
Does my camper need a computer?
No, campers will not need a computer.