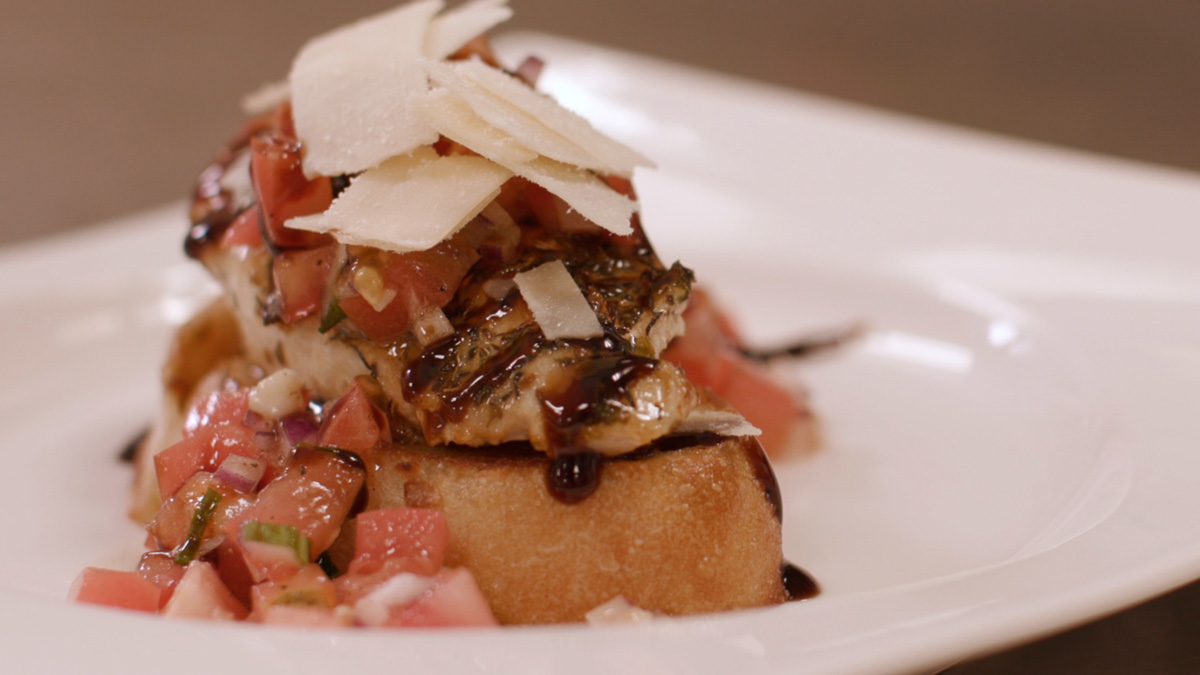 Chicken bruschetta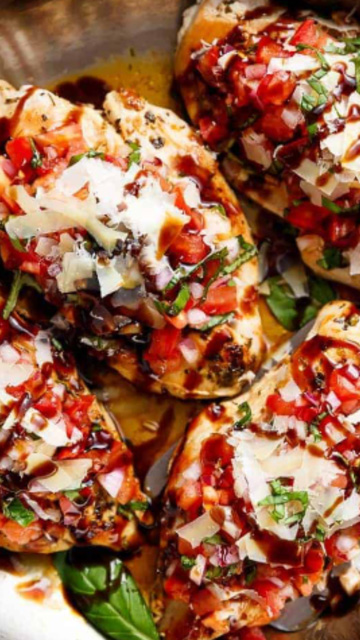 Tomato bruschetta
1 pound ripe tomatoes diced (roma are best but any kind can be used)
1 Tablespoon fine chopped fresh basil
¼ cup small diced red onion
1 teaspoon fresh diced garlic
Salt and pepper to taste
¼ cup extra virgin olive oil
Mix all ingredients together let marinate together for 2-24 hours
Chicken
1 pound boneless skinless chicken breast
2 teaspoons of each dried basil, parsley, oregano & thyme
1 Tablespoon fresh chopped garlic
2 Tablespoons olive oil
1 teaspoon black pepper
2 teaspoons salt
Mix all ingredients together let marinate for 2-24 hours (the longer it marinates the better the flavor)
Grill, Bake, or Saute until internal temperature reaches 165 degrees.
Bruschetta (noun)
bru·schet·ta | \ brü-'she-tə , -'ske-/
Definition of bruschetta:
thick slices of bread grilled, rubbed with garlic, drizzled with olive oil, often topped with tomatoes and herbs, and usually served as an appetizer
Toppings and extras
Serve chicken and tomatoes over toasted bread sourdough or french bread is our favorite. Slice bread ½ inch thick, drizzle with olive oil and bake at 400 for 10 min.
Servo likes to top our chicken bruschetta with balsamic glaze (the glaze can be found in most grocery stores next to the vinegars) and grated or shaved parmesan cheese