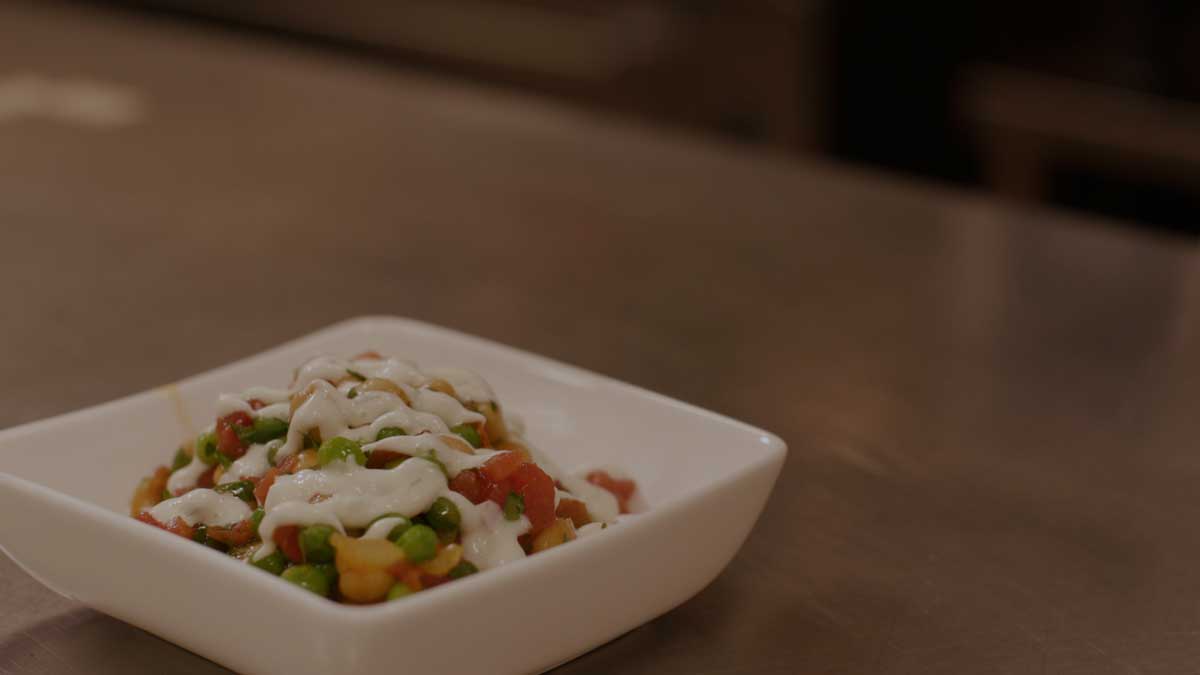 Curried chickpeas & chili lime aioli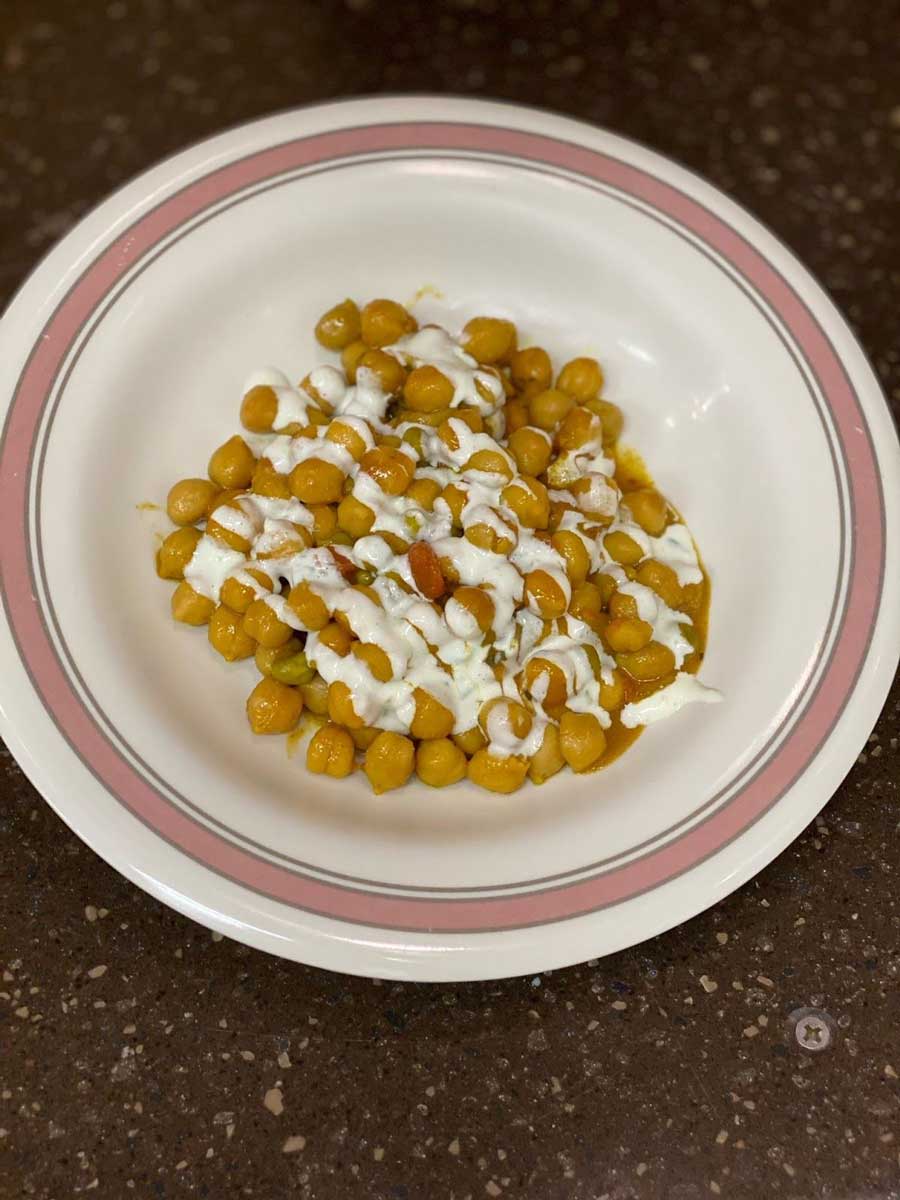 Curried chickpeas
2 teaspoons olive oil
3 oz(about ¼ Cup) yellow onion (small diced)
1 teaspoons granulated sugar
1 teaspoon salt
1 teaspoon curry powder
½ teaspoon turmeric
Dash of cayenne pepper
1 can (14.5oz) petite diced tomatoes
1 can (15.5oz) chickpeas (drained)
1 cup frozen peas
½ cup fresh chopped cilantro
Heat olive oil in a saute pan over medium heat. Add onions, saute until tender (5 minutes). Add sugar, salt, curry powder, turmeric, cayenne pepper and tomatoes. Cook until mixture thickens slightly (7 minutes). Stir in chickpeas and peas, cook for 2 minutes. Remove from heat and stir in cilantro.
Chili lime aioli
1 garlic clove (finely minced)
1 teaspoon salt
1 cup mayonnaise
1 lime zest and juice
½ jalapeno pepper (finely minced)
Mix all ingredients together in a mixing bowl. Adjust any seasoning to your taste (more salt, jalapeno, or lime). Refrigerate until serving.
Toppings and extras
At servo we top our chickpeas with fried boneless wings. These can be found at most grocery stores (tyson makes a great product). You could also use grilled chicken, seafood, beef, or tofu.
Fun facts
Chole is a kind of curried vegetable dish made from chickpeas.
Chole, or chickpea curry, is popular for special occasions such as weddings, birthdays, and worship programs held at home.
Aioli is a strongly flavored garlic mayonnaise from Provence France.
Since about 1990, it has become common in the United States to call all flavored mayonnaise aioli.