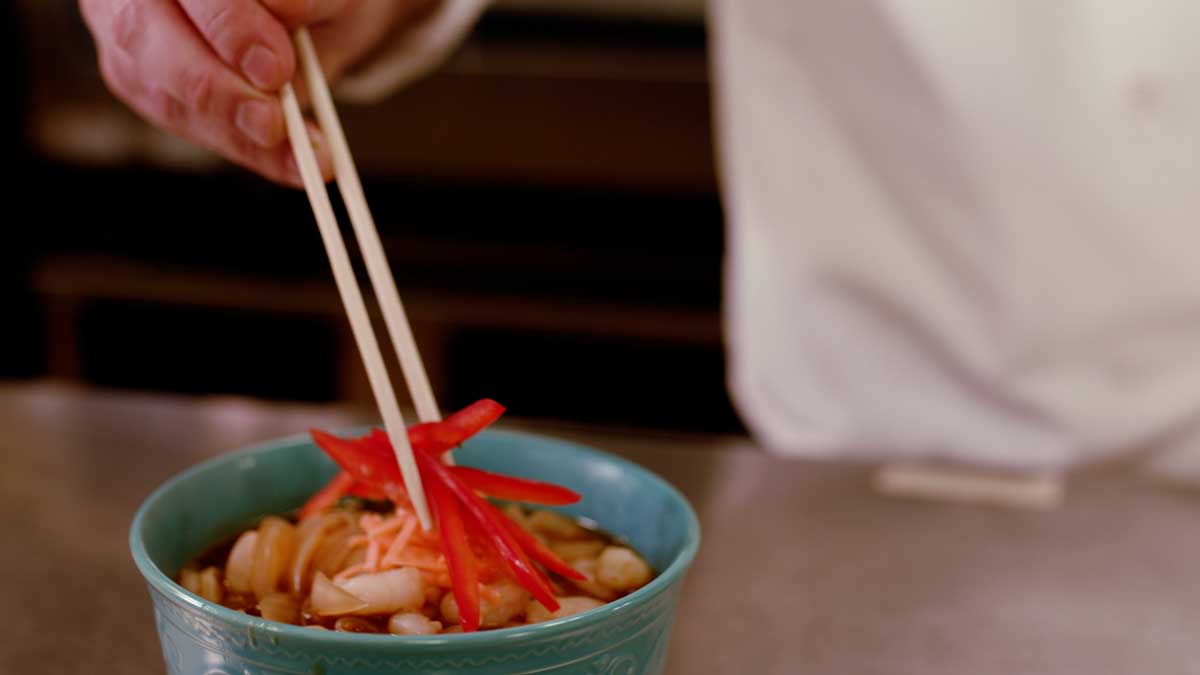 Singapore noodle bowl with shrimp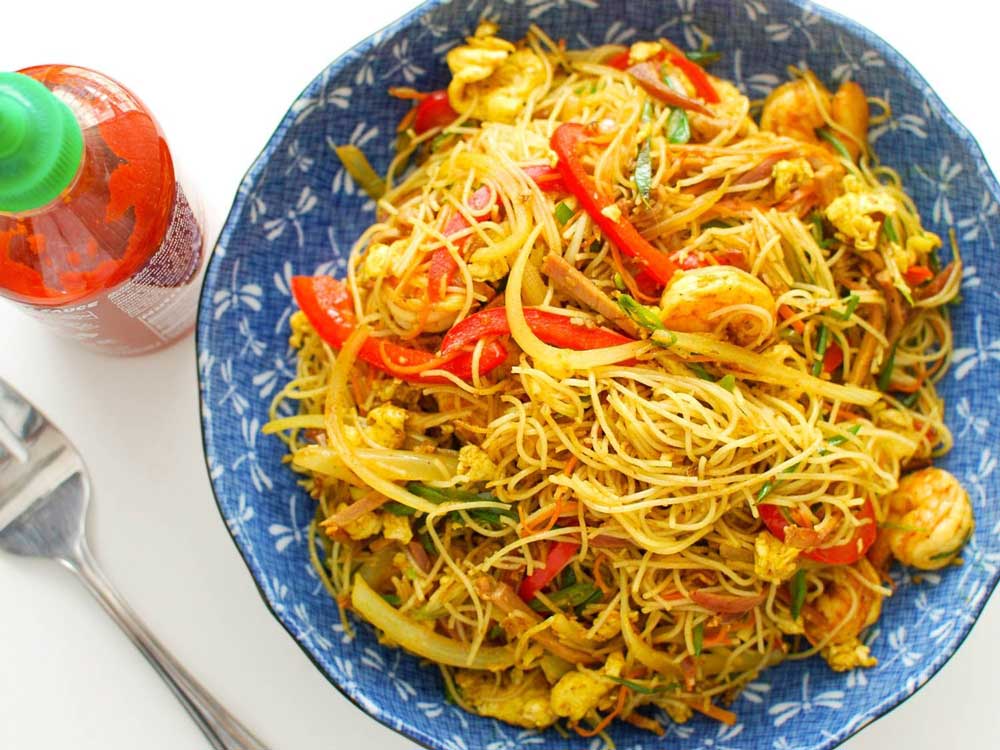 Singapore vegetable broth
3 oz white wine
1 teaspoon ginger (fine chopped)
3 oz dry sherry
½ oz lemon juice
1 pound(about 3 cups) yellow onion (julienned)
2 teaspoons garlic (minced)
6 cups vegetable stock
½ teaspoon garam masala(may sub Curry Powder)
3 oz soy sauce
1 tablespoon sesame oil
1 oz sweet thai chili sauce
1 teaspoon dry basil
1 teaspoon dried parsley
Dash red pepper flakes
Saute ginger and garlic in sesame oil. Add onion & garam masala, saute. Add white wine and sherry, reduce slightly. Add the rest of the ingredients and simmer until the onions are tender.
Rice noodles & shrimp
1 pack rice noodles (8.8oz)
2 pounds of shrimp of choice (thawed)
Soak noodles in cold water for 30 minutes. While noodles are soaking, make the broth. After 30 min add drained noodles and shrimp to simmering broth and simmer for about 4-6 minutes until shrimp are cooked to 145 degrees.
Toppings and extras
Julienned red peppers
Sliced scallions
Sliced jalapenos
Shredded Carrots
Sriracha
Top your noodle bowl with topping of your choice
Fun facts
A common greeting for the Singaporean Chinese is the question "Have you eaten?", asked in the various Chinese dialects. It is one way to express a greeting to another person.
Singapore noodles are a Cantonese dish from Hong Kong. The British brought curry to Hong Kong and rice noodles were common in Southeast Asia. Combining curry powder and rice noodles was reminiscent of Singapore's Indian-Chinese fusion, so the dish was called "Singapore noodles"