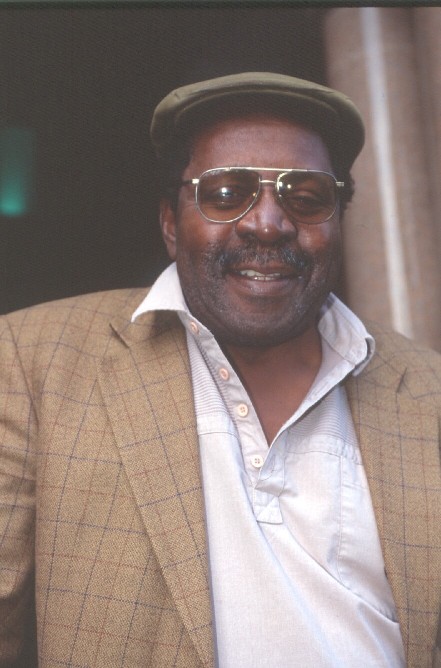 A generous endowment by Mr. William Keefer, Mrs. Gayle Keefer, and their family has made the Derrick K. Gondwe Memorial Lecture on Social and Economic Justice an annual event.

When Derrick arrived in the United States at the age of 21, the Keefers were his host family while he attended Lake Forest College near Chicago, IL. As time went on, Derrick's wife and children were welcomed into the family as well. In addition to offering him a home and family in our country, the Keefers supported Derrick in his beliefs and aided him in his work, especially when he was troubled by political problems in his home country of Malawi.
About Derrick K. Gondwe
Dr. Derrick K. Gondwe, born May 14, 1942 in Enukweni, Malawi, served on the economics department faculty at Gettysburg College for 27 years. During that time, Derrick served in many leadership roles, but it was his congenial personality and deeply decent character that left such an indelible impression.

As the first Black person to receive tenure at Gettysburg and to become a full Professor, Derrick served as model and mentor to many younger faculty members, especially those of color. For the goals of diversity, he was our firm advocate, gentle goad, sensitive critic, and trusted counselor. He was founder of the African American Studies Program and the International Relations Council at the College.

Dr. Gondwe was a graduate of Lake Forest College, Lake Forest, IL. He received a master's degree with honors from the University of Wisconsin and a PhD from the University of Manitoba in Canada. When he could return home to Malawi in 2001 after an almost thirty year absence due to his principled stand on issues of governance, Derrick obtained grant funding and created a course that examined ways of reducing individual and institutional corruption in Malawi. At the time of his death he was in the process of arranging for a second round of the course. The participants of the course included parliamentarians, journalists and civil servants.

Derrick was posthumously awarded the Distinguished Teaching Award at Gettysburg College in Spring 2005.