Careers pursued by our alumni
Our students enter a wide variety of career fields, including business, banking, foreign service, federal, state, and local government positions, teaching, journalism, and film. Many alumni enter graduate and professional study in a variety of fields, including law and political science.
Recent alumni profiles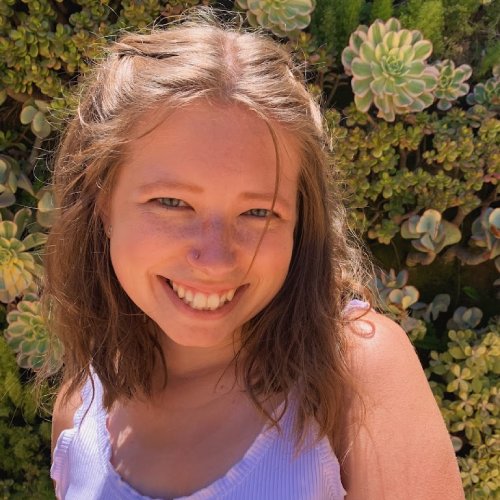 Julianna Pestretto
Class of 2021

While at Gettysburg, I was able to pursue my many passions all at once. As a triple major in Political Science, Globalization Studies, and French, I was constantly exploring these subjects and finding ways to weave them together. During my sophomore year, I took Global Conflict Management and Governing the World, which ignited within me a passion for pursuing a deep understanding of international relations and democracy building. My junior year, I decided to study Politics and Religious integration in Tunisia, where I lived with a French-speaking family and learned a little bit of Arabic. While there, my classmates and I were able to meet with various local development organizations that informed us about specific projects they were implementing to build democracy, combat violent extremism, and improve the Tunisian economy. In the fall of my senior year, under the direction of Professor Hartzell, I completed and published my capstone on the Effects of Political and Economic Globalization on Level of Democracy. Doing such a deep dive on a topic I am so passionate about was a breeze. This, coupled with Professor Hartzell's mentorship during this capstone course, confirmed my sneaking suspicion that I am an academic at heart. Although at the time I was still unsure of exactly what I wanted to do after graduation, writing my capstone affirmed within me that I wanted to do something that would allow me to think- and to think deeply- because this is something I truly love to do. And I know this because of Gettysburg.

A year after graduation, I am now working in international development at Eurasia Foundation. In June of 2021, I began my position as the Administrative Assistant in the President's Office, working closely with EF's president, the business development team, and the board of trustees. Through all this, I was able to learn the ropes of international development while exploring the many paths one can take in this industry. I now work as a Business Development Associate at EF, where I assist in the writing of proposals for USAID and Department of State funding. In short, I spend a few months thinking deeply and engaging with local stakeholders about how to work towards more democratic societies- and then I move on to the next project. In this past year, I have found a new passion in international development, and although I am not sure what exactly the future holds, I hope to continue to work in this field either on the practical or academic side.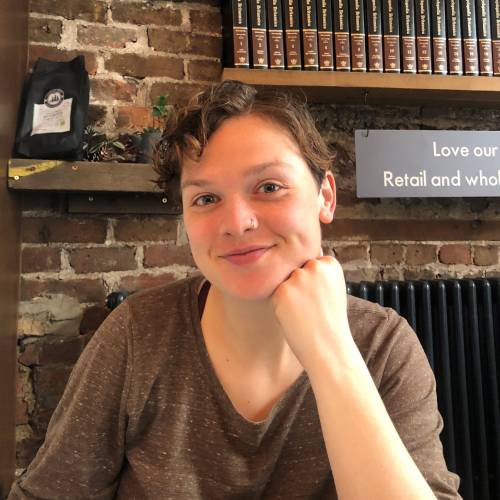 Marley Dizney
Class of 2018

Being a Political Science and Public Policy double major gave me the opportunity to study just about everything: education, health, economics, and more. Gettysburg gave me even further opportunities to study these subjects all over the world: Cuba, Turkey, Palestine, and beyond.
After studying these disciplines, I dove right into the field. I worked at the American University in Cairo, joined the Peace Corps on an HIV/AIDS project in Botswana, and then returned to my home state of Oregon when the COVID-19 pandemic hit to work with AmeriCorps on an economic empowerment program. While I loved the people I met in these places, I became disenchanted with the development sector and wanted to return to academia to learn about what role I, and more broadly the Global North, play in perpetuating systems of international development and dependency.
To that end, I am currently pursuing a master's degree at the University of Sussex in Brighton, UK studying Conflict, Security and Development. I am building upon work I submitted to Professor Akbaba for her Nationalism and Ethnic Conflict course (my favorite class!) to write my dissertation on genocide in Sudan, specifically the role gender plays in the ecocide-genocide nexus.
I have also accepted a job offer at Pollen as a Market Researcher, where I am using R (a begrudging thanks to Professor Larson for teaching this in our capstone) and other statistical software to curate travel experiences and create spaces of joy for people around the world.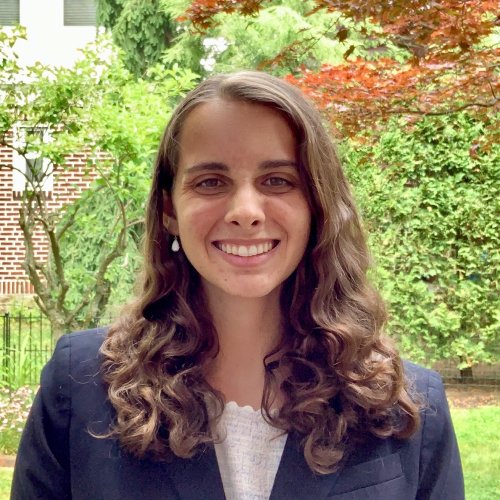 Piper O'keefe
Class of 2017
Presidential Management Fellow finalist, U.S. Federal Government
I am grateful for my time at Gettysburg for shaping my interests, helping me grow intellectually, and providing me with amazing opportunities. I majored in Political Science and Globalization Studies and minored in German. Thanks in large part to Professor Akbaba's mentorship, I studied abroad in Germany and Rwanda and completed research projects on women in government, as well as refugee acceptance (that I presented with her at the ISA 2017 Convention). Participating in various Eisenhower Institute programs (especially being an Undergraduate Fellow under Professor Warshaw's leadership) made me realize the power and importance of bridging the academic-practitioner gap.
I knew I wanted on-the-ground international work experience, so after graduating, I joined the Peace Corps in Sierra Leone. There, I worked as a literacy teacher in a rural community, integrating into my community and learning to speak Krio and Themne. When my two-year contract ended, I was not ready to leave Sierra Leone, so I decided to stay for a third year, working with the Peace Corps programming and training team to improve our support and volunteer impact in-country.
Realizing the power of policy to improve the lives of individuals (such as my students!), I decided to apply to graduate school. I am now finishing up the second (and final) year of my Master of Global Affairs and public policy degree at Yale University, where I have focused my coursework on community-led development and U.S. foreign policy. I am honored to be a current Presidential Management Fellow (PMF) finalist (PMF is a leadership development program with fast-track hiring for U.S. government agencies) and look forward to (hopefully!) working for a federal agency when I graduate.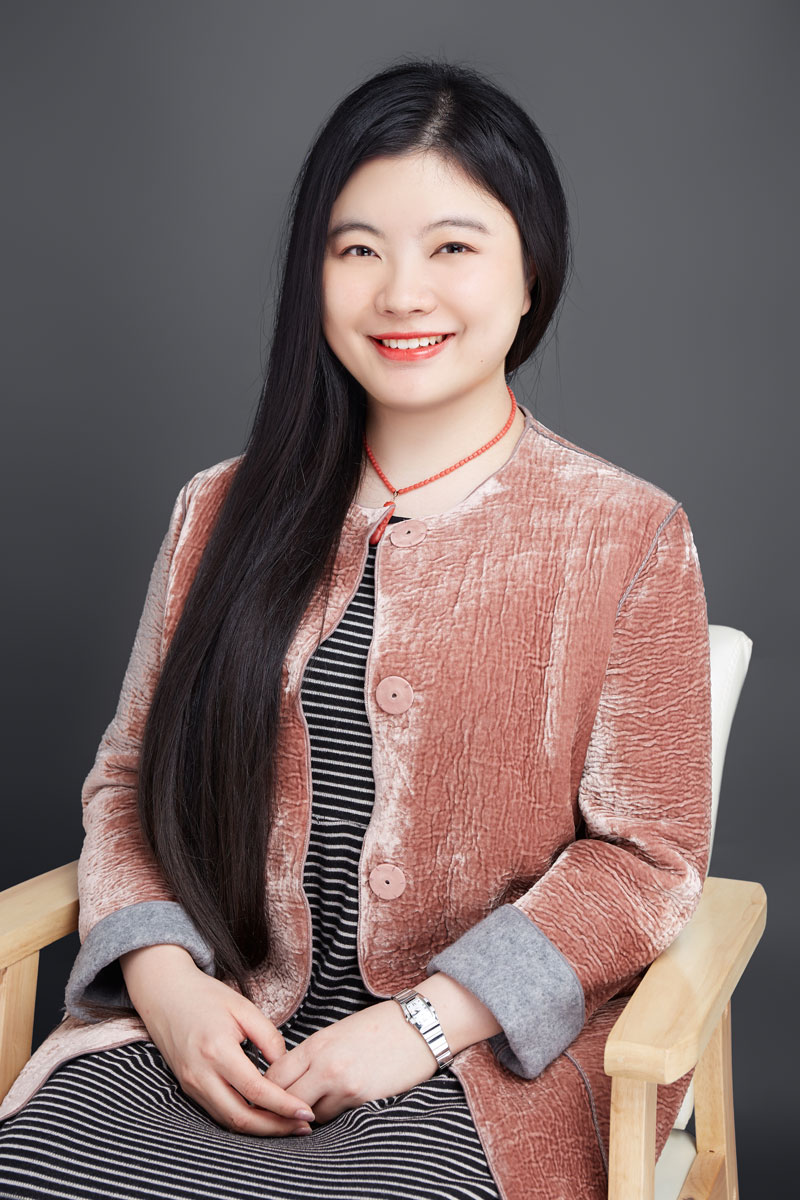 Sijia Wang
Class of 2017
Member of Board of Trustees of Beijing Jialian International School
As I reflect on my Gettysburg College experience, I appreciate the wholehearted support I received from the faculty in the Political Science department. I studied the impact of globalization on the development of education cross-nationally in Prof. Hartzell's capstone seminar in International Relations. As someone interested in international education, I was able to draw on the material I learned in this course as I embarked on my career. Prof. Larson's "Methods of Political Science" course taught me how to use quantitative methods to analyze how congressional policy making affects states' spending on education, thus deepening my understanding of causal relationships.
Following graduation, I had the opportunity to contribute to the work of the US-Asia Institute in Washington, DC, a think tank whose mission focuses on advancing diplomatic programs designed to improve the US-China relationship. I planned and managed events for congressional staffers, invited distinguished scholars and experts to participate in events, and conducted communication outreach to ASEAN ambassadors.
I now have a leadership role in running Beijing Jialian International School. Working in this position, I have been able to apply the knowledge and experience I gained from my major in Political Science. More specifically, the Political Science major helped to enrich my cross-cultural understanding by encouraging me to synthesize knowledge from various disciplines and engage in critical thinking. I look forward to continuing to use my invaluable Gettysburg College experiences in a career dedicated to promoting global education.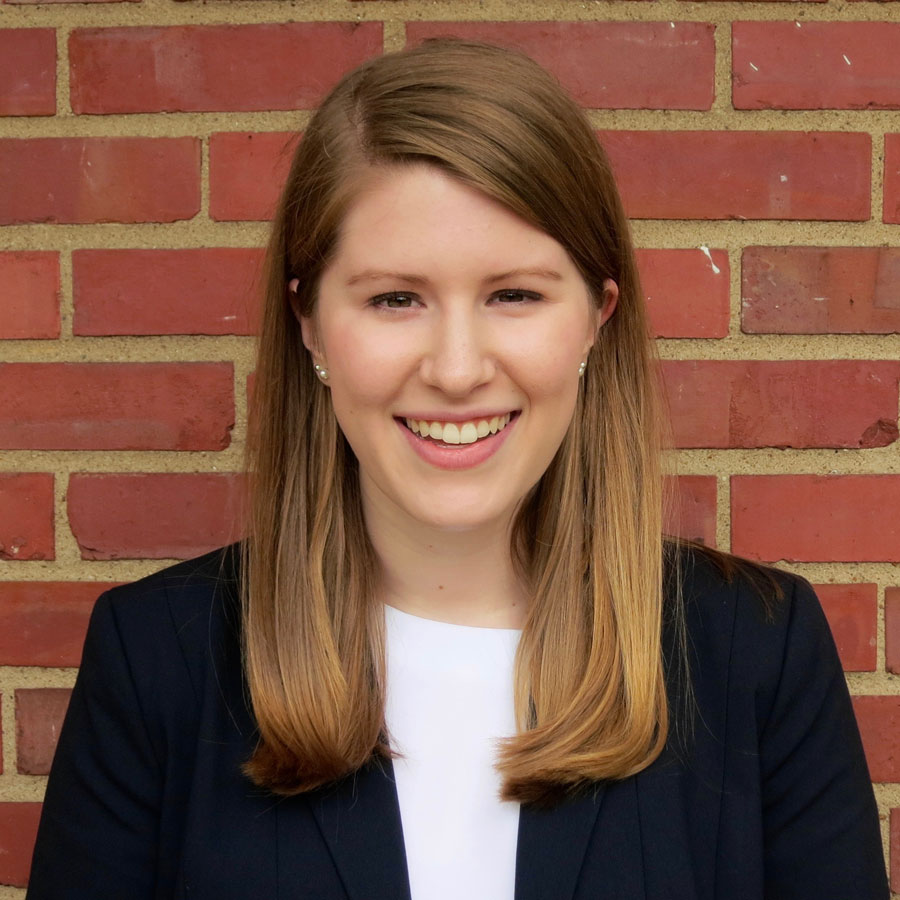 Bethany Foxx
Class of 2016
Quorum, Washington, D.C.
I was a Political Science and International Affairs major and loved working with Professors Larson on my analytics independent study and with Professor Iannello on academic research on the representation of female legislators in New Hampshire. Since graduation, I've spent the past four and a half years working at Quorum, a political tech startup in Washington, DC that builds public affairs software and advocacy tools.
At Gettysburg I developed a strong understanding of and interest in government, and I love that in my current role as a Product Manager I get to design and build products that enable people to more directly participate in the legislative process. The writing, public speaking, and critical thinking skills I gained during my undergraduate work empower me to think strategically and holistically about business challenges every day.
I would highly recommend that political science majors look at careers in startups, especially at companies building tools for government, political campaigns, and media – there's a world of opportunity out there!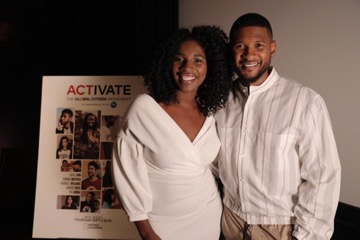 Monae Evans
Class of 2015
Senior Policy Analyst for New York City Mayor's Office of Operations
Monae graduated cum laude from Gettysburg College in 2015. As a Political Science and International Affairs double major, Monae had a particular interest in the global political economy and its impacts on marginalized individuals. Her research paper, Women's Social Rights: Untapped Economic Potential ,was published in The Cupola. After leaving Gettysburg, Monae pursued graduate studies at The New School in New York City where she obtained an M.S in Urban Policy Analysis and Management with a specific concentration on criminal justice policy. Shortly after her studies, Monae joined Global Citizen as the Decriminalize Poverty and Justice Reform Campaign Manager where she helped run a statewide campaign to dismantle New York's crippling cash bail system. Her campaigning efforts were featured on the National Geographic documentary series, Activate: The Global Citizen Movement, where Monae works with notable influencers like Usher and Common to pressure political leaders for change. Monae now serves as a Senior Policy Analyst for the New York City Mayor's Office of Operations. In this position, she hopes to turn many of the critical criminal justice reforms she advocates for into concrete policies.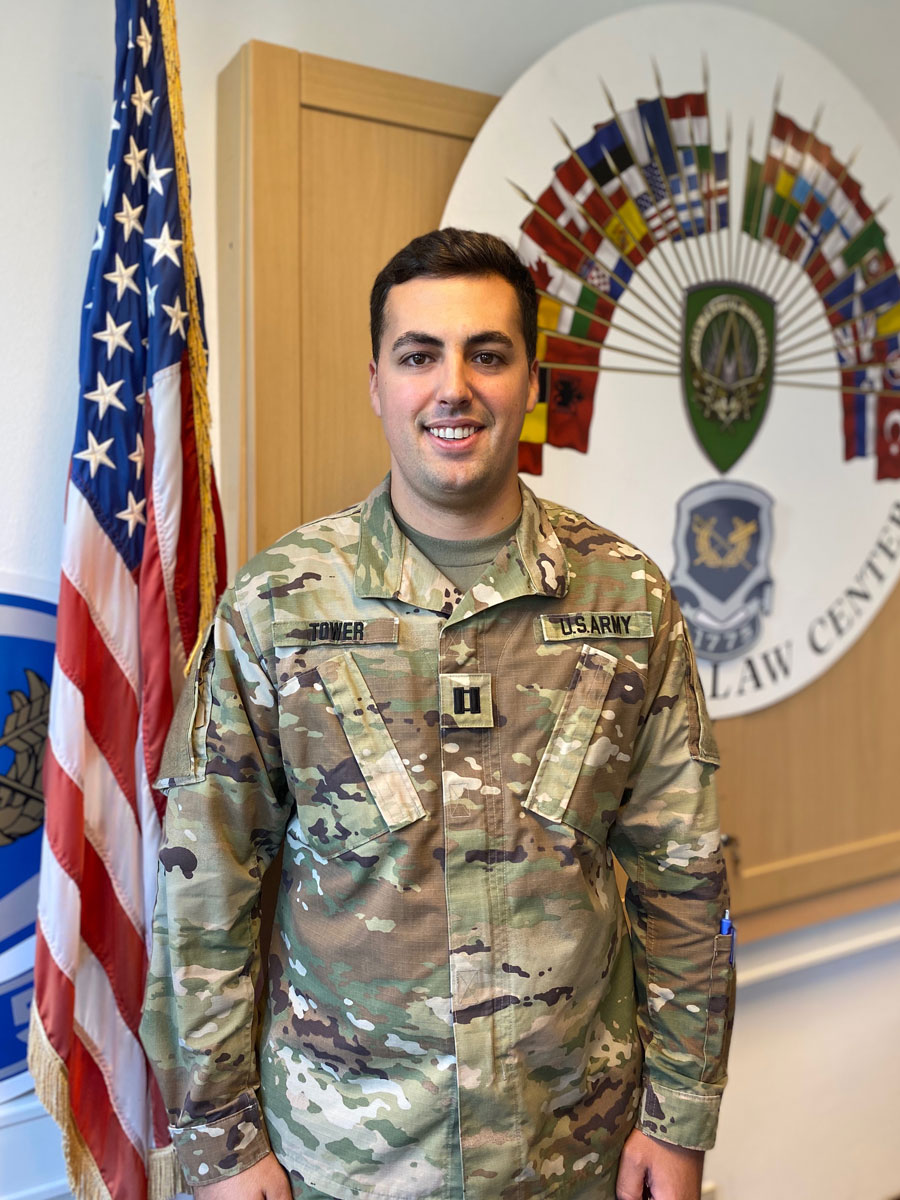 Brandon Tower
Class of 2014
Judge Advocate General's Corps, U.S. Army
At Gettysburg, I majored in both Political Science and International Affairs. My classes within the Political Science Department fostered my interest in government and sent me packing to Washington, D.C. following my graduation from Gettysburg in 2014. In D.C., I was lucky enough to have an opportunity to work for 6 years at the National Aeronautics and Space Administration as one of the agency's liaisons with Capitol Hill. While at NASA, I studied law after work as part of the evening program at George Washington University Law School. Upon graduation and passing the bar, I was accepted into the U.S. Army's Judge Advocate General's Corps and I headed off for training. I am now stationed as one of the Army's Judge Advocates within the NATO community at Supreme Headquarters Allied Powers Europe in Belgium.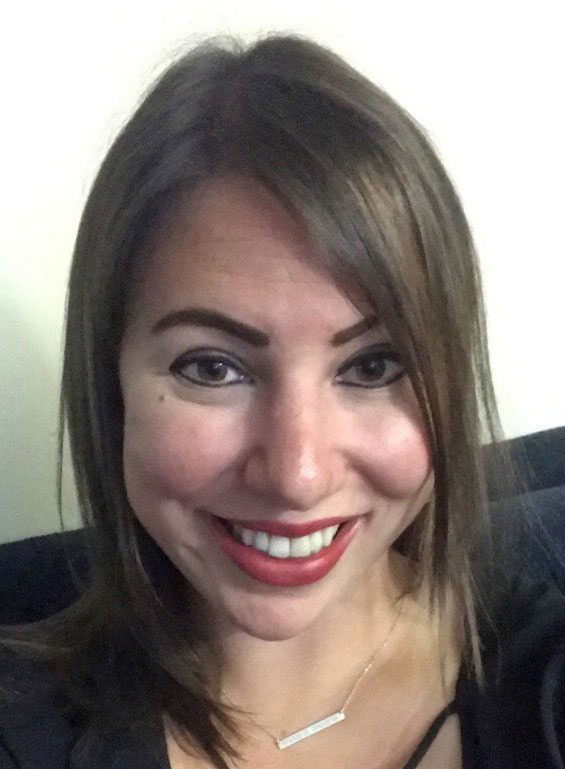 Jessica Vatnick
Class of 2012
Aristotle, Inc., Washington, D.C.
I knew coming into Gettysburg that I wanted to major in Political Science, but that was the extent of knowing what I wanted to do. I am very grateful for the variety of courses offered in all four subfields in the Political Science Department; they were critical in narrowing my interest to pursuing a career in public policy. Additionally, I joined several programs at the Eisenhower Institute, including "Women in Politics," which inspired me to spend a summer interning for Senator Carper in Washington, D.C. Following graduation, I moved to D.C. and worked for the Government Relations teams at the American Dental Education Association (ADEA) and then the national office of Planned Parenthood, two health policy and advocacy organizations. Among the skills I learned was how to utilize legislative tracking software, a tool employed by many policy advocates on an every-day basis. I was then excited to accept the opportunity to work as an Account Manager at CQ Roll Call, the company that created the legislative tracking software I had used at both ADEA and Planned Parenthood. After a couple of years at CQ, I took a break to go back to school for my Master's degree in Public Policy at George Mason University. I now work at a different advocacy software company, Aristotle Inc., where I provide voter data for political campaigns, PACs, and grassroots organizations.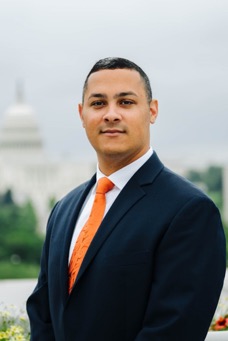 Andrew Ferreira
Class of 2012
Current title: Manager of Congressional & Federal Relations for Strategy and Operations, American Psychological Association
The Political Science department is not just a place of learning but an extended family. Whether it was a thoughtful discussion in Professor Hartzell's class of whether hegemony exists in the current state of world affairs, or debating the relevancy and merits of the United States Senate in the present day with Professor Larson, the experience offered by this world-class faculty is an invaluable element of the Gettysburg College experience. The critical thinking and analytical skills taught by the department's professors are not only applicable in the political world but, true to the liberal arts mission of the College, interdisciplinary and practical in any professional setting. I have utilized this education in my professional development whether it was as an Operations Manager for Kohl's Department Stores, in making scholarly publishing more efficient as a Journal Production Editor, or by advocating for the mental health needs of America. Overall, the knowledge provided by this devoted faculty will continue to mold me as a competitive candidate for law school and future opportunities to "do great work" while making a lasting impact on society.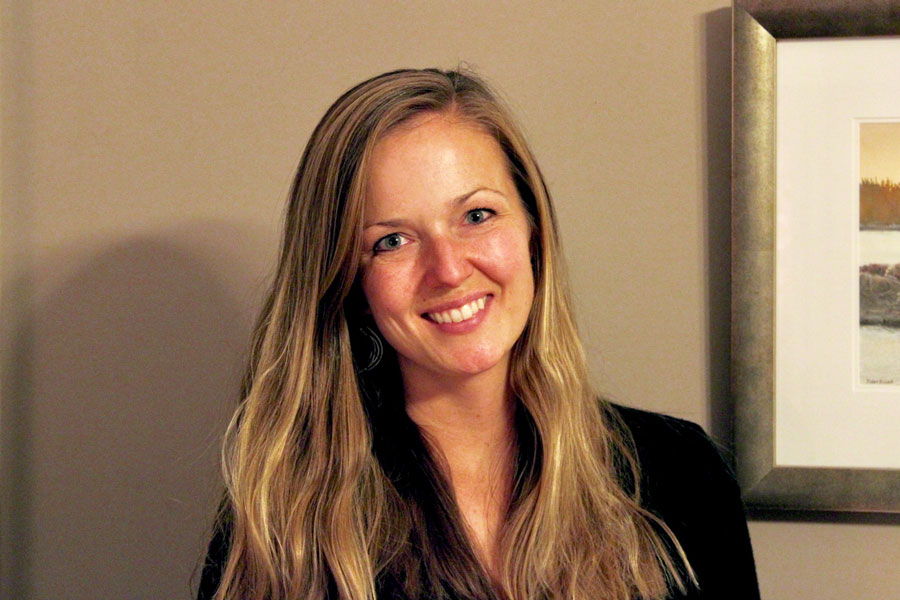 Lindsay Reid
Class of 2011
Professor, Political Science Department, Gettysburg College
As both a graduate of and now a faculty member in Gettysburg College's Political Science Department, I've seen from both sides how the department prioritizes the growth and success of its students. I knew the department was great while I was a student, but I've realized a number of additional values of the major in the years since graduating. To begin, the rigor of the department's classes prepared me to hit the ground running in graduate school. After graduation, I went on to the University of North Carolina at Chapel Hill to earn my M.A. and Ph.D. in Political Science; the strong theoretical and methodological training that my undergraduate classes provided was integral in guiding me through the challenges of graduate school.
After graduate school, I worked for three years as an assistant professor at the University of California, Davis. What I missed, though, and what pulled me back to Gettysburg, was another invaluable quality of the department: the close connections between faculty and students. Through the advising and mentorship I received, the department opened doors that I never thought were possible. I was a first-generation college student, and I was just thankful to be in college – I certainly didn't think or know that I could become a professor. A shout out to Professor Larson who told me that not only was being a professor possible, but that I could "get paid to do something pretty awesome every day."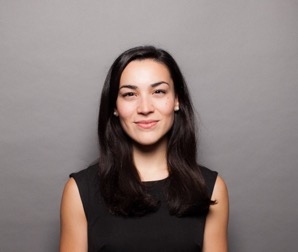 Gulce Askin
Class of 2010
Job title: Research Biostatistician III
Institution: Weill Cornell Medicine
The excellent courses I took in the department, particularly Intro to International Relations, Politics of Developing Areas, and Political Economy of Armed Conflict, nurtured my interest in global development and public health and led me to work for an incredible global health organization (Project Gaia) right after graduation and eventually complete my Masters in Public Health from Boston University. The Methods of Political Science course gave me my very first skills in statistical analysis which I now apply every day of my life as a Biostatistician working on national and global health research studies. Beyond the coursework, the individual attention and support from so many Political Science faculty members made my time at Gettysburg enriching and fulfilling - something I am very grateful for to this day!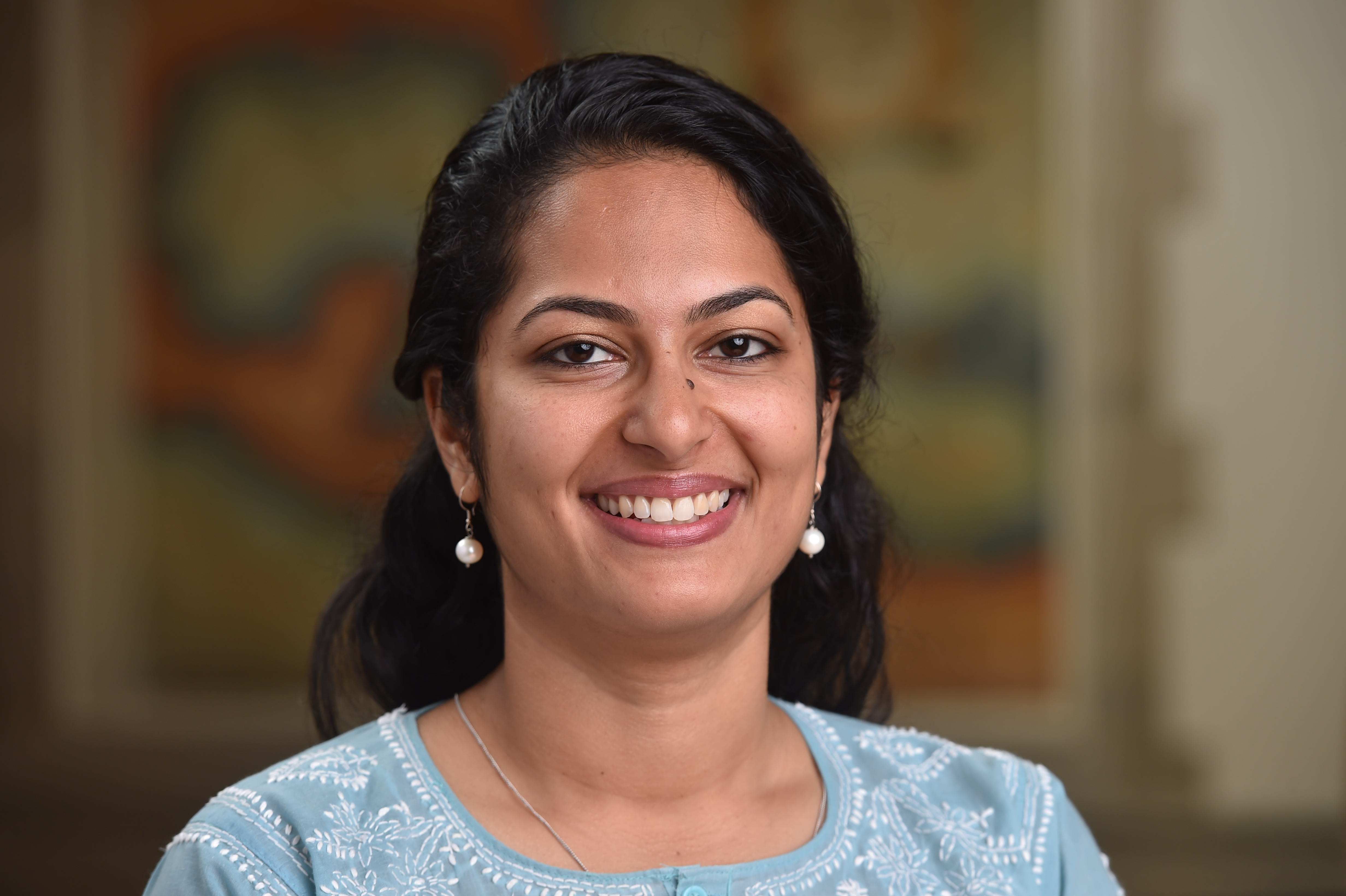 Aimee Sarah George
Class of 2009
Save the Children, Singapore
I cherish my memories in the Political Science department, and Gettysburg in general, because it's where small inklings of interest grew into lifelong pursuits. Nationalism and Ethnic Conflict with Prof Akbaba, and North-South Dialogue and Women and the Political Economy of Development with Prof Hartzell are but a few of the courses which have framed much of my ethos, and even served as a theoretical base for my work life. The department's varied international relations courses, and enriching conversations with professors and peers, brought the historical and present realities of the world to life right in our classroom, and helped me consider what active citizenry could look like in practice.
After working with a number of communities in different settings following graduation, I built on my education at Gettysburg College (which included a major in Globalization Studies and minors in Peace & Justice Studies and Philosophy, in addition to the Political Science major), by obtaining an MA in International Peace Studies at the University of Notre Dame's Kroc Institute. I continue to pursue my commitments to equity, social justice and peacebuilding within the professional realms of international development and humanitarian aid, serving with civil society and non-governmental organizations around the world. Whether facilitating community development trainings in a Burmese refugee camp, or implementing humanitarian aid projects in Afghanistan, it is vital to keep analyzing and shifting power dynamics where possible in order to best advocate for the dignity and rights of vulnerable communities.
No matter your career interests, I encourage you to take on coursework that will challenge your views and equip you to use your skills in the service of others.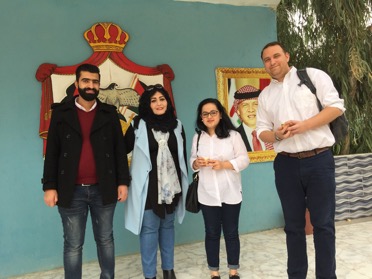 John Jordan
Class of 2009
United States Agency for International Development
As a Political Science major, Professor Caroline Hartzell's class on the Political Economy of Armed Conflict and her capstone seminar on international relations provided me with a theoretical base that I have used throughout my career working in international development. In addition to my coursework, the summer I spent in Nicaragua as part of the inaugural cohort for the Center for Public Service's "Communities in Action" summer exchange taught me practical lessons about engaging with communities that remain relevant to my work today.
The lessons I learned during my time at Gettysburg, both inside and outside the classroom, left me well prepared to pursue my passion for working in international development. After graduating, I was selected to serve as a Peace Corps Volunteer in Honduras, and have since transitioned into a career working across the globe with communities affected by conflict and violence, including programs addressing street gangs in Latin America, oil rebels in Nigeria, and inter-community conflicts and violent extremism in the Middle East and East Africa. Throughout my career in international development, I've had the opportunity to serve in roles with a variety of actors across the international development field, including holding positions with the United States Agency for International Development (USAID), humanitarian relief organizations like Mercy Corps, and even multinational corporations seeking to identify how peace and conflict can affect their bottom line.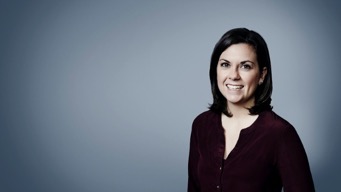 Katie Lobosco
Class of 2009
CNN
I majored in Political Science and minored in Economics at Gettysburg College where I developed a strong interest in public policy. After working for a non-profit advocacy group for a brief time, I shifted to journalism and started as a local reporter for a New Jersey newspaper. I went back to school to earn a master's in business journalism from New York University and started at CNN as a digital writer in 2014. I've covered breaking business news, personal finance, and now economic policy and politics. My work aims to explain how laws passed in Washington affect people across the country.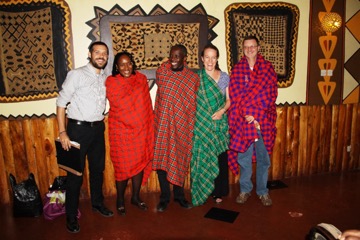 Andrew Stinson
Class of 2007
Director of International Programs, American Political Science Association
When I think back to my time as a political science major at Gettysburg College, I'm so appreciative of the way my coursework helped me interrogate other experiences I had on campus and while studying abroad. Lessons from Prof. Hartzell's class on "Political Economy of Armed Conflict" and Prof. Bohrer's class on "Settlers and Indigenous Peoples" complemented what I saw and learned while studying abroad in South Africa and singing with the Gettysburg College Choir on tour in Nicaragua. After graduation, this critical curiosity led me to join the Peace Corps where I taught English in Kazakhstan. A bit unsure of what to do next, I decided to return to South Africa for an MA in International Studies and continued to volunteer with several local schools. Looking back, I can see how the project management experience I gained in these early jobs, and the ways Gettysburg nurtured a desire to connect with people across cultures, led me to my current job as Director of International Programs at the American Political Science Association. Today, I run several grant-funded projects to support PhD students in Southeast Asia, the Middle East, and all across the world. By creating opportunities for professors in and outside the US to share research, collaborate, and learn from one another, I help to diversify the discipline of political science and improve our understanding of the world around us.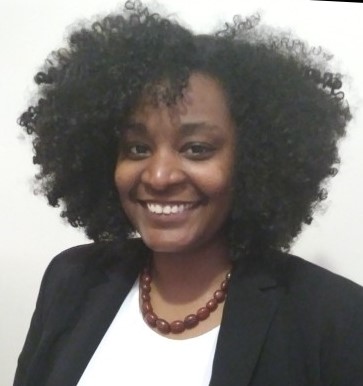 Leanne Tyler
Class of 2007
Legal Aid Society, New York
I thoroughly enjoyed my time as a political science major at Gettysburg. Learning about international relations, political philosophy, and the U.S. legal system, among other topics, was an intellectually engaging experience. While working as a research assistant with Professor Hartzell, I conducted a historical analysis of the causes and consequences of civil wars around the globe. It was during this time that I developed an interest in human rights and gained insight into how state actors can both enhance and suppress those rights. These experiences helped inform my choice to study political science in graduate school and ultimately to attend law school. I have decided to pursue a career in public interest law because I want to provide legal assistance to marginalized communities that face very real challenges to their human rights. I also believe that the law can play an essential role in dismantling systemic political, economic, and racial inequality. In June of 2020, I graduated from the Cardozo School of Law. I recently joined the staff at the Legal Aid Society where I will be providing legal services to clients who face the threat of eviction in the Bronx, New York.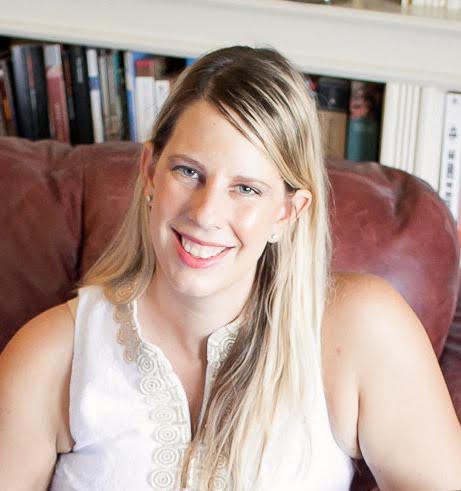 Annie Morgan
Class of 2006
Trial defense attorney, Military Commissions Defense Organization, Department of Defense
At Gettysburg, I majored in Political Science and Philosophy. It was at Gettysburg that I first heard about the military commissions at Guantanamo Bay and it lit a fire inside me. That exposure inspired a commitment to human rights and to public service that is at the core of the work I do today. After Gettysburg, I went on to pursue my law degree at the George Washington University School of Law. After graduating from law school, I was fortunate enough to begin my career in public service as an active duty Judge Advocate (JAG) in the United States Air Force. As a JAG, I served in a variety of positions both domestically and overseas. After separating from the Air Force in 2019, I accepted a position with the Department of Defense's Military Commissions Defense Organization (MCDO) as a trial defense attorney, representing Mr. Abd al-Rahim Al-Nashiri, a high value detainee held at Guantanamo Bay, against capital charges. In that role, I am involved in worldwide investigation of torture and human rights violations and I engage courts of law, the United Nations, the European Union and other international bodies and human rights organizations in the defense of the United States Constitution and Rule of Law. When I was a student, I never could have imagined that my career would take this trajectory. But it has, thanks – in large part – to the excellent education I received at Gettysburg College.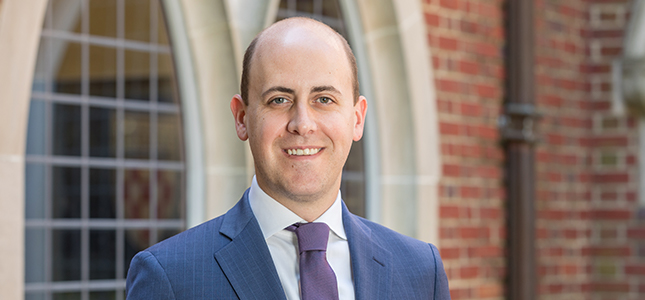 Luke Norris
Class of 2006
Assistant Professor of Law, University of Richmond
The fantastic professors in the Political Science department opened my mind and made learning about our institutions and the world exciting. As I embarked on my next steps after graduation – as a Rhodes Scholar at Oxford University and a student at Yale Law School – the hands-on education I received in the Political Science department prepared me well. Even now as a law professor, I constantly find myself returning to the lessons I learned and the rich conversations I had at Gettysburg.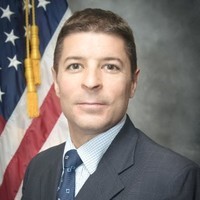 Mike Ben'Ary
Class of 1998
Mike Ben'Ary is a 1998 graduate of Gettysburg College, where he majored in Political Science and was a member of the wrestling team. Mr. Ben'Ary went on to graduate in 2001 from the Villanova University School of Law, magna cum laude. After law school, Mr. Ben'Ary served as an Assistant Commonwealth's Attorney for Fairfax County, Virginia from 2002 to 2006 before continuing his career as a prosecutor with the United States Department of Justice. From 2006 to 2010, Mr. Ben'Ary was a trial attorney with the Tax Division, Criminal Enforcement Section, where he received the John Marshall Award, the Department's highest honor, for his work on United States v. UBS and related litigation. From 2010 to 2015, Mr. Ben'Ary served as an Assistant United States Attorney for the Eastern District of Virginia in Alexandria, Virginia, where he prosecuted narcotics, international crime, and national security cases, and received the Attorney General's Distinguished Service Award in connection with his work on the prosecution of five individuals involved in the murder of DEA Special Agent James Terry Watson in Bogota, Colombia. From 2015 to 2018, Mr. Ben'Ary served as Deputy Chief of Staff and Chief of Staff to the Administrator of the Drug Enforcement Administration. In 2018, Mr. Ben'Ary returned to the U.S. Attorney's Office for the Eastern District of Virginia, where he currently heads the Narcotics Unit. In late September 2022, Mr. Ben'Ary will begin an assignment as Senior Counsel to the Deputy Attorney General of the United States.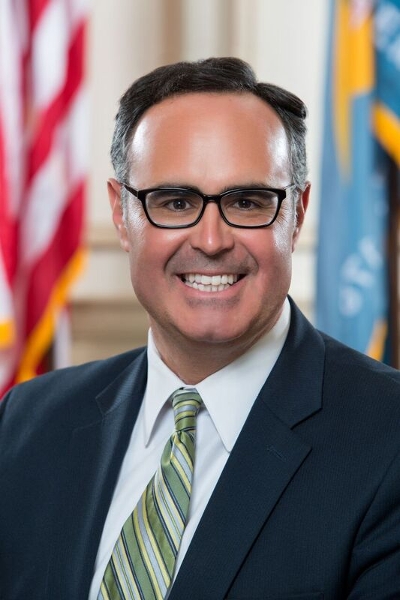 Ernie Lopez
Class of 1998
Dr. Ernesto B. "Ernie" López is a Delaware State Senator serving the 6th District which includes Dewey Beach, Harbeson, Lewes, Milton, Rehoboth and surrounding areas.
Senator López made history in 2012 becoming the first Hispanic American elected to the Delaware State Senate. Senator López came to Delaware as a young child from Puerto Rico with his parents and has lived in the "First State" for over 40 years. He holds a B.A. from Gettysburg College and an E.dD. in Educational Leadership from the University of Delaware where he has worked for over two decades.
Senator López currently serves on the following Senate and joint legislative committees:
Education
Elections & Government Affairs
Finance
Transportation
In 2015, Senator López drafted the landmark legislative bill: Riley's Law, allowing children access to physician prescribed medicinal cannabis. The law is named after Rylie Maedler, a constituent of Senator López from Rehoboth Beach. In 2018, Senator López was the prime sponsor of Senate Bill 200, an internationally recognized piece of legislation, banning offshore drilling and seismic testing from the coast of Delaware. In 2021, Senator López joined as a co-prime sponsor of Senate Bill 31, the second leg of an amendment to Delaware's Constitution, prohibiting discrimination based on race, color or national identity.
Senator López takes great pride in constituent service and his reputation in the General Assembly as a consensus-builder and bipartisan problem solver, is valued statewide. Senator López is active in supporting the many nonprofit and volunteer organizations in the 6th District. Among his most recent accomplishments, Senator López, working alongside Speaker of the House Pete Schwartzkopf, successfully repurposed the former Troop 7 barracks of the Delaware State Police into the only Code Purple cold weather homeless shelter in Eastern Sussex County.
More alumni profiles
Advocate for Abused Children
Martha Hentz graduated summa cum laude in 1992. She currently lives in Mountlake Terrace, Washington. She works for an educational software company and is involved with Guardian ad Litem, a volunteer program in which she represents abused and neglected children in court. At Gettysburg, Martha was a member of Alpha Delta Pi, German Club, Phi Beta Kappa, and Pi Sigma Alpha (president).
Secretary of Public Safety, State of Virginia
Marla Graff Decker, Class of 1980. Marla was very active as a Gettysburg College student, participating in Alpha Phi Omega service fraternity. She was an orientation leader, Parliamentarian of Student Senate for two years, chair of the Student Conduct Review Board, Quad Council coordinator, and a member of the Academic Policy and Program Committee of the College. Marla was also a member of Pi Lambda Sigma, the honor society for management, economics, and political science majors. Marla is a volunteer in the K.A.R.E. program.
Federal Judge
Paul J. Barbadoro graduated in 1977, cum laude. While at Gettysburg, Paul was a member of Phi Gamma Delta fraternity and the men's track team. He attended Boston College Law School where he graduated magna cum laude in 1980. From 1980 to 1984, he served as assistant attorney general and attorney general in New Hampshire. From 1984 to 1986, he worked on Senator Rudman's personal staff. At the request of Senator Rudman, Paul served as deputy chief counsel to the Senate committee investigating the Iran-Contra Affair in 1987. Paul was recently appointed judge in the U.S. District Court and is one of the youngest federal judges. Paul was the recipient of the Young Alumni Achievement Award in 1991 and now resides in Concord, New Hampshire.
Former Head of UNICEF and Peace Corps
Carol Bellamy, Class of 1963. At Gettysburg, Carol participated in college choir, Owl and Nightingale, and the Delta Gamma sorority. She claims she decided to join the Peace Corps when she was temporarily trapped in the Gettysburg College Library. Late one night, she was locked in and picked up some Peace Corps literature as reading material. In 1963, she joined the Peace Corps and worked in Guatemala. Upon her return she attended law school at New York University. Starting in 1971, she served as assistant commissioner of mental health for New York City, a New York State senator, and as President of New York City Council. President Clinton nominated Carol as the director of the Peace Corps. After serving as the director of the Peace Corps, Carol assumed office as the fourth Executive Director of the United Nations Children's Fund (UNICEF), with the rank of Under Secretary General, on May 1, 1995. In September 1999, the Secretary-General of the United Nations announced her reappointment to a second term effective May 2000-April 2005. Carol was the recipient of the Distinguished Alumni Award in 1985. More on Carol can be found on the UNICEF web page.
9/11 Commission Member
Fred F. Fielding, Class of 1961. After graduating from Gettysburg College, Fred attended the University of Virginia where he earned his LL.B., J.D. in 1964. From 1965 to 1967, he served in the United States Army and rose to the rank of captain. From 1964 to 1965 and then from 1967 to 1970, he was an associate with Morgan, Lewis and Bockius. From 1970 to 1972, he was Assistant Counsel to President Richard Nixon, and from 1972 - 1974 he served as Deputy Counsel to President Nixon. In 1974 he became a partner in the firm of Morgan, Lewis and Bockius. From 1981 to 1986, he was Counsel to President Ronald Reagan. In 1986, he became partner at the firm of Wiley, Rein, and Fielding and now resides in Arlington, Virginia. Fred was the recipient of the Distinguished Alumni Award in 1982 and currently serves on the College's Board of Fellows.
Army General
MG William M. Matz, Jr., USA (Ret), Class of 1961. Bill is a combat veteran of the United States Army with a distinguished military career spanning four decades. As an infantryman, he served in Korea, Panama and as a company commander in Vietnam (where he was wounded in action in the 1968 TET offensive). He served in the 82d and 101st Airborne Divisions and was Executive Secretary to two Secretaries of Defense, Caspar Weinberger and Frank Carlucci. He also served with the Navy/Marine Corps amphibious forces during the Vietnam War. He deployed with the 7th Infantry Division to Panama during Operation JUST CAUSE in 1989. His combat awards include the Distinguished Service Cross, Silver Star and Purple Heart. Upon retirement from the Army, he worked eight years in the defense industry. First, as a VP with Raytheon Company and later, as General Manager for Northrop Grumman's SANG Program in Saudi Arabia. In 2005, President Bush appointed him to the Veterans' Disability Benefits Commission. He is past President of the National Association for Uniformed Services, a veterans' organization. He is a graduate of the Army War College and Harvard's Program For Senior Executives. Bill is the recipient of the Distinguished Alumni Award (1997) and the Meritorious Service Award (2011) and currently serves on the Eisenhower Institute National Advisory Council.
Submit alumni news.