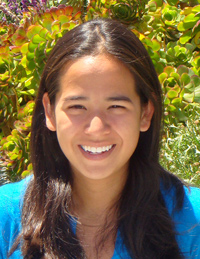 Majors: Biochemistry and Molecular Biology
Attending: University of Virginia School of Medicine, Medical Scientist Training Program (MD/PhD Program)
"A-Ha" Moment:
As a child with a passion for horseback riding, Jackie had originally pictured herself as an equine vet. But after volunteering at a handicap-accessible riding stable for disabled individuals, she discovered that what she really enjoyed was working with people to overcome their physical disabilities. This realization put her on the path toward the medical profession.
Jackie feels that her personal experiences with illness was an important factor in developing her view of medicine and in understanding the career from multiple angles. But it was her exposure to the fields of medicine and research during her college years that led her to her current pursuit: an MD/PhD program that combines medicine with research in order to advance medicine as well as practice it.
Gettysburg College/Pre-Health Profession Highlights:
Mayo Clinic, where she was a summer volunteer for one summer and an Undergraduate Research Fellow (SURF) for two subsequent summers. Jackie undertook cancer research focused on developing targeted therapies for a specific aggressive type of thyroid cancer. Her research is included in a manuscript where she is listed as second author; the work is now in the review process to be published in the Journal of Clinical Endocrinology and Metabolism.
Shadowing experiences with an endocrinologist at Baptist Medical Center in Jacksonville, FL where she worked with diabetes and thyroid patients; and the Pediatric Surgery Team at Penn State-Hershey Medical Center in Hershey, PA, where she observed operations, trauma care, and intensive care rounds.
In addition to these field experiences, Jackie's Gettysburg career included:
Gettysburg College Equestrian Team
Founder and President of the Gettysburg College Chapter of the Operation Smile Club
Tutoring of local Gettysburg students in chemistry and algebra.
Jackie's Top Tip for Preparing for Medical School: "Explore the field by pursuing summer and volunteer opportunities!"
Jackie's stints at the Mayo Clinic not only led to her passion for research. She also overcame public speaking apprehension after presenting and defending her research there; she made important contacts that led to numerous shadowing opportunities; and she met mentors and advisors who wrote recommendations when it came time to apply to medical school.
Final Words of Wisdom:
Jackie urges pre-health professions students to follow their passion, even at those times where it may become overwhelming. She also urges students to take advantage of every opportunity offered. It just may lead to unexpected career choices -- as in her case, where she is now following the MD/PhD combination path. Jackie is an example of the fact that these opportunities to explore and discover the medical field are networking opportunities, but can be so much more. They can lead a student in a career direction that could change his/her life, as well as the lives of those he/she meets and treats down the road.