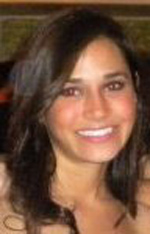 Major: Chemistry
Attending: Jefferson Medical College
"A-Ha" Moment:
Both of Kathleen's parents are in the medical field ... her mother is a family practice nurse and her father is an anesthesiologist. She has wanted to be a physician since childhood -- so in effect, her entire childhood served as her "a-ha" moment. She has seen the good works of her parents on a first-hand, ongoing basis, and has always admired and aspired to the profession of medicine.
While at Gettysburg, Kathleen took every opportunity to seek out what the campus and the various science departments had to offer. This included existing clubs and endeavors as well as self-created activities that could forward her science experience.
Gettysburg College/Pre-Health Profession Highlights:
Volunteering at University of Maryland Medical School Immersion trip with the Center for Public Service on campus
Four years of close involvement with both the Pre-Health Professions Club and the Biosphere Biology Club
An independent research project in the Chemistry Department, with Dr. Don Jameson as her advisor. Kathleen's project entailed the synthesizing of various pyridine ligands, which have potential therapeutic cancer treating benefits.
Outside of the sciences, she participated in a variety of activities that rounded out her academic experience and exposed her to members of the Gettysburg community both on and off campus.
Omicron Delta Kappa, the national leadership and merit fraternity.
Admissions Office Tour Guide
Gettysburg Fund Phonathon Volunteer
LEAP - Lincoln Elementary School's local after-school sports program
Kathleen's Top Tip for Preparing for Medical School: "Shadow and volunteer in medical settings."
Kathleen's life-long exposure to the healthcare professions was what set her on the path toward medical school. But this exposure and experience can also be achieved by volunteering in healthcare/medical environments and seeking out shadowing opportunities. Taking an inquisitive approach to learning everything possible about what it's like to work in the medical profession can enable a student to recognize whether the route to a healthcare profession is the right direction to follow.
Final Words of Wisdom:
Kathleen urges any student who is considering pursuing a path to medical school to introduce him/herself to the pre-health professions advisor. As she notes, "Don't be afraid to stop by time and time again to ask for advice." Being fully engaged with the program -- and exposing yourself to its many possibilities -- can help you make sure that this is something that you really want to do. It may even lead you to a specific healthcare profession that you didn't even know existed!