Congratulations!
It was a sincere pleasure to review your accomplishments, and talents, and to learn your story. You should be proud of your acceptance into the Class of 2024! As an admitted international student, you join a community of highly motivated, academically strong and initiative taking students, and add to the global perspective of campus. Opportunities for close relationships with faculty, staff, and peers await, as does the ability to take on collaborative and independent research, student leadership, and career preparation. We are excited to welcome you to Gettysburg College!
Enrollment Information
The first step in becoming an official Gettysburgian is to submit your enrollment deposit in your student applicant portal
Secure Your Spot with a Deposit
Visa and Student Support
International Student ServicesVisa Information
Once your enrollment deposit has been received, the I-20 process can begin. Please be sure that you have submitted a copy of your passport photo page through your student applicant portal. Passport must be valid in order for an I-20 form to be issued. If you are currently studying in a U.S. school on an F-1 visa, a visa transfer will be issued upon your high school graduation. We will contact you when we are mailing the form, so that you will know when to expect it.
Contact Information
Our Location and Transportation Information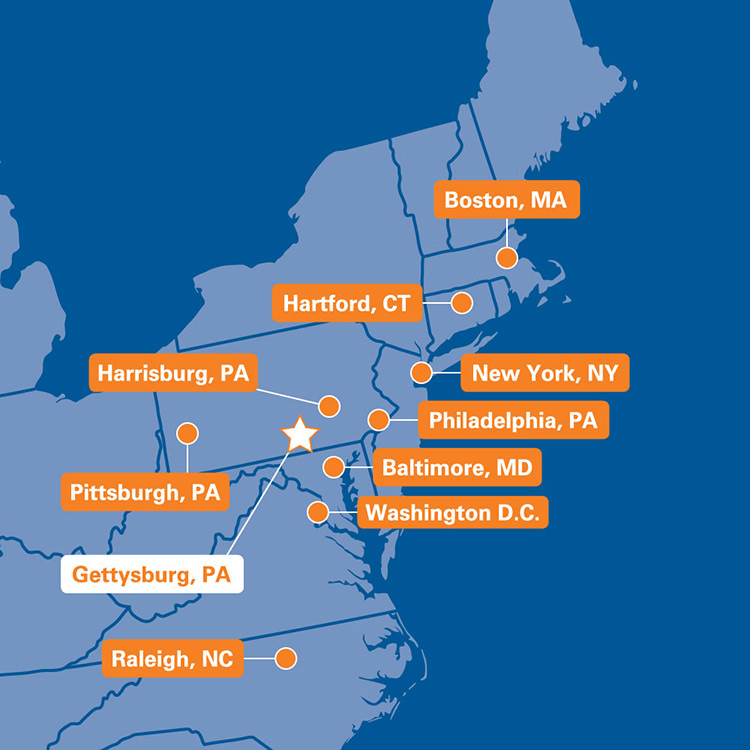 Gettysburg College is ideally located between several major metropolitan locations and is mere steps away from the iconic battlefields that shaped our nation's history. Our location provides both a lively local atmosphere and close proximity to Washington D.C., Baltimore, Harrisburg and Philadelphia – just one of many ways that we are able to offer big-city resources while maintaining our small-town charm.
Transportation to and from campus is available to major airports: Baltimore/Washington International Airport (BWI), Washington Dulles International Airport (IAD), and Harrisburg International Airport (MDT). Additionally, transportation to and from campus is available at the following train stations: Harrisburg Amtrak, BWI Amtrak, and Shady Grove (Red Line Metro-Washington D.C.).
If you are planning to visit campus, please let us know if we can be helpful it setting up your visit. We are always happy to share our recommendations for lodging and restaurants.
International Student Success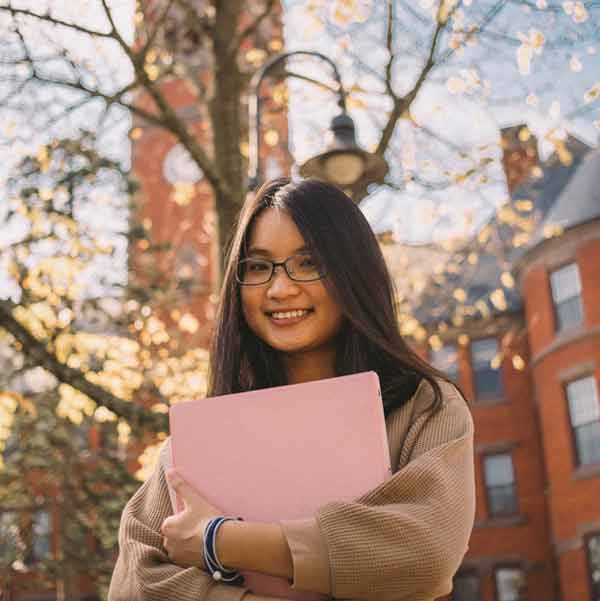 Thy Do '19
Thy Do's decision to leave Vietnam and enroll at Gettysburg College was motivated by her desire to pursue a rigorous liberal arts education—one that challenges students to ask tough questions, to find solutions to complex problems, and to make meaningful connections across disciplines.
Read more about Thy Do.