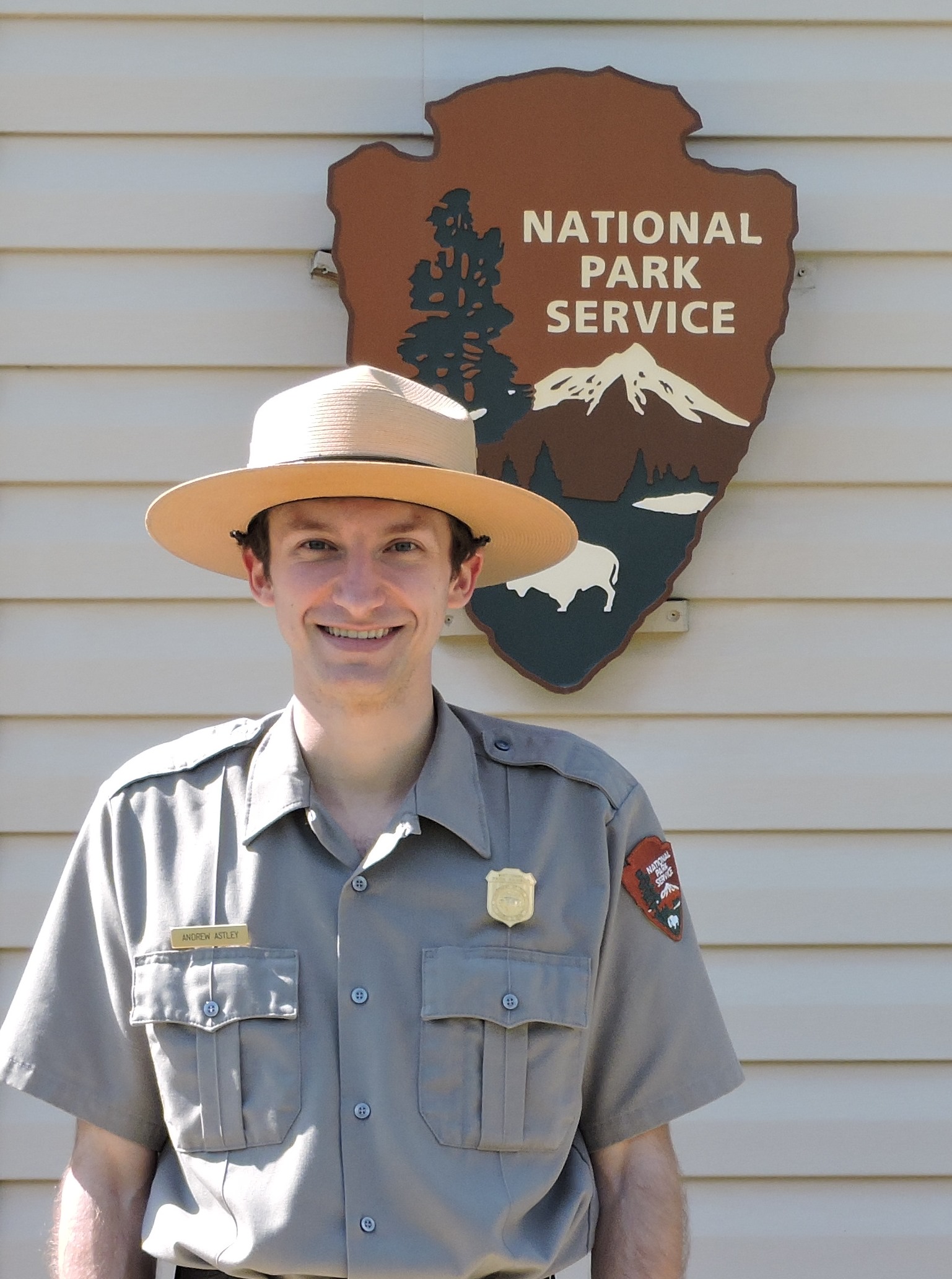 Andrew Astley '16 is a permanent Park Guide at Martin Van Buren NHS in Kinderhook, New York. As an undergraduate, Andrew interned at the Wood Museum of Springfield History and Andersonville NHS. Before landing his current position, he worked seasonally for the National Park Service for several years.

Craig Battisfore '78 is the Vice President, General Manager of the Popular Business Unit for E. & J. Gallo Winery and has been in this position since June, 2010. Craig earned his Bachelor of Arts from Gettysburg College in History. Outside of Gallo, Craig worked in sales for the Johnson & Johnson Baby Products Company and was Vice President of Sales and Marketing for Hi-Tec Sports USA, a leading producer of rugged outdoor footwear. Craig's career at Gallo started in sales in Los Angeles. Four years later he accepted a marketing position in Modesto to work on the "wine cooler project" which developed into Bartles & Jaymes. Craig later became a Vice President of Marketing and over time managed in every category Gallo competes - Premium, Popular, Economy table wines, sparkling wines, spirits, beverage wines, coolers, and dessert wines.

Shaw Bridges '15 worked after graduation as an AP US History and AP US Government teacher and dorm faculty at the Knox School in St James, NY, filling a variety of extracurricular roles including student advisor, coach of the fencing team, and assistant crew coach. He is now pursuing graduate studies in history at the University of Georgia, and hopes to one day teach at the college level.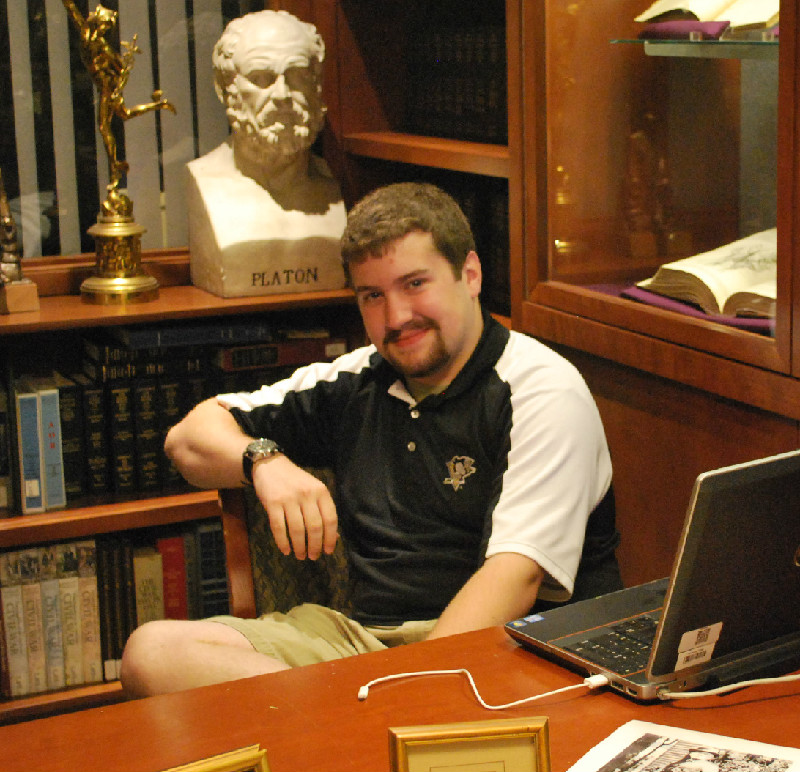 Bryan Caswell '15 completed a Master of Studies program at the University of Oxford studying Global and Imperial History in 2016, where his focus lay in a study of the functional mechanics of the British Empire. Bryan is now employed by Cardinal Education in Burlingame, CA as a full-time Educational Consultant. Cardinal Education is the premier educational consultancy in the San Francisco Bay Area, offering admissions consulting, standardized test preparation, and one-on-one tutoring. (CWES)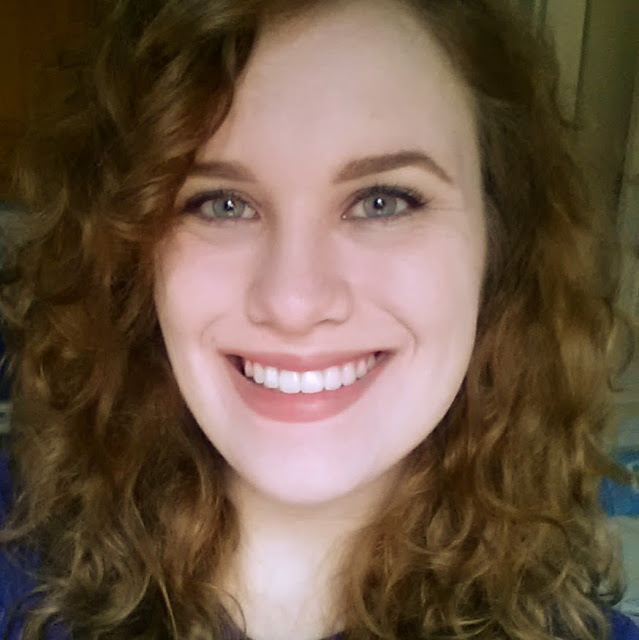 Heather Clancy '15 is currently employed by Pack Health as an Assistant Editor. After graduation from Gettysburg, Heather worked as a Senior Consultant for Cardinal Education, the premier educational consultancy in the San Francisco Bay Area, and earned a Graduate Certificate in Copyediting from UC San Diego Extension. (CWES)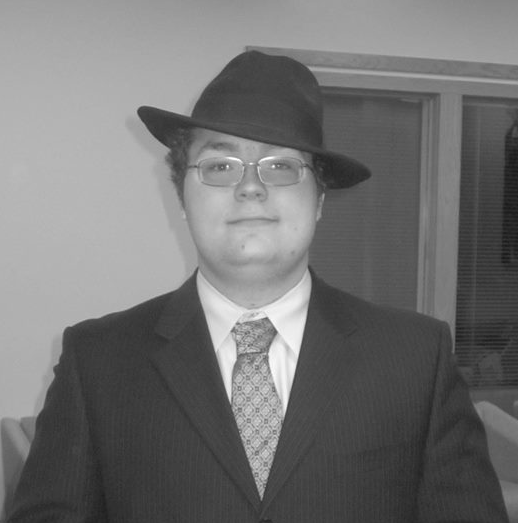 Peter D'Arpa '14 earned a MA in History from the University of North Carolina at Greensboro in 2016, and is currently a Ph.D. student at West Virginia University. Pete has interned at George Washington's Mount Vernon and Richmond National Battlefield Park. (CWES)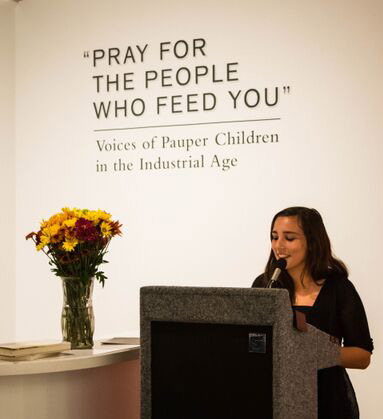 Becca Duffy '16 followed her passion for collections and curation to the Winterthur Graduate Program in American Material Culture. Following her 2018 graduation, Becca returned to Winterthur Museum, Garden & Library as the Sewell C. Biggs Curatorial Fellow. She currently serves as Education Coordinator at the Read House & Gardens in Historic New Castle, Delaware and consults on exhibitions at the Winterthur Museum, including the timely 2019-20 installation, "Hamilton & Burr: Who Wrote Their Stories?" (Public History)

Jake Farias '16 is Assistant Director of Telemarketing at Boston College, where he oversees the student caller team. Jake previously served as a Teaching Fellow at Nativity Preparatory School of New Bedford (Massachusetts), an independent, tuition-free middle school for boys from low-income families.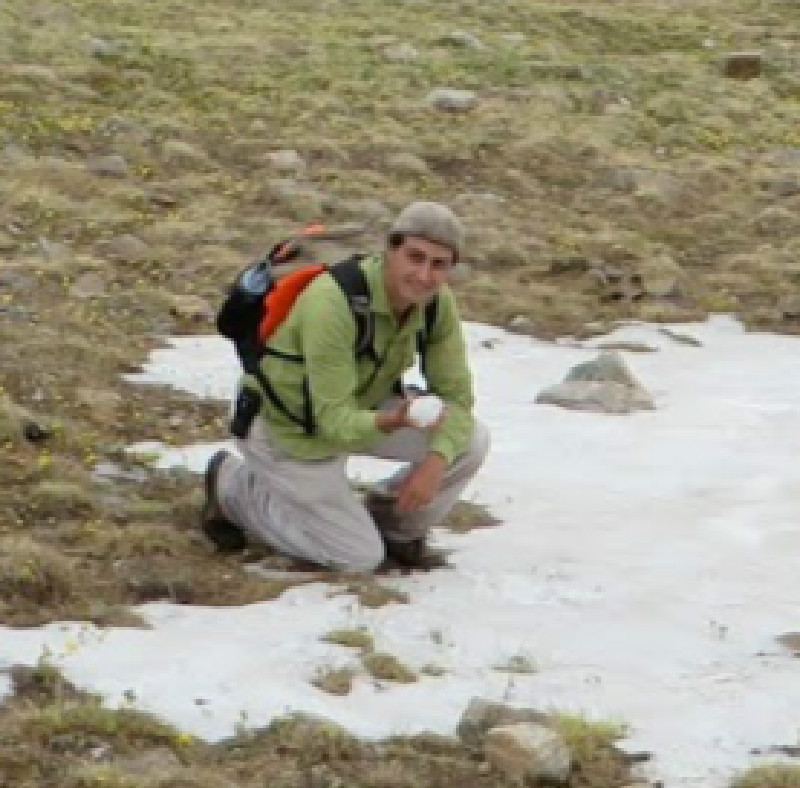 Sam Gilvarg '15 has pursued his dual interests in history and natural resource management into a career in fire management with the Northeast Regional of the National Park Service. He has previously been employed as a Biological Science Technician on the Fire Ecology crew at Sequoia/Kings Canyon National Park and held AmeriCorps internships with the Massachusetts Student Conservation Association and the Barnstable County AmeriCorps, exploring fire ecology at Cape Cod National Seashore.

Amelia Grabowski '13 works for the Smithsonian National Air and Space Museum as a member of the web team. She was previously employed at Smithsonian National Museum of American History and the National Museum of Civil War Medicine, where she was responsible for planning and programming at the newly-opened Clara Barton's Missing Soldiers' Office. She earned a Master's degree in Public Humanities from Brown University in 2015. Amelia has worked on the Lower East Side Tenement Museum's Tour and Discussion program, the Guantanamo Public Memory Project, projects for two different state humanities councils, and several community-based oral history projects centering on issues of social justice. In recognition of her accomplishments in the field, she was awarded Brown University's Master's Award for Engaged Citizenship and Community Service in 2015.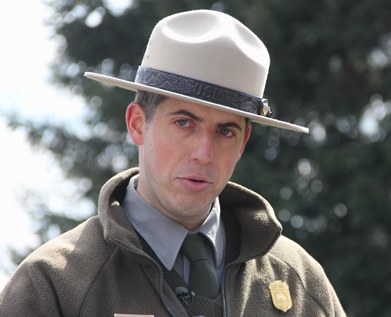 Christopher Gwinn '06 is Chief of Interpretation and Education at Gettysburg National Military Park. Gwinn holds an M.A. in Public History, and has worked extensively for the National Park Service at sites such as Antietam National Battlefield, Boston National Historical Park, and the National Mall and Memorial Parks. (CWES)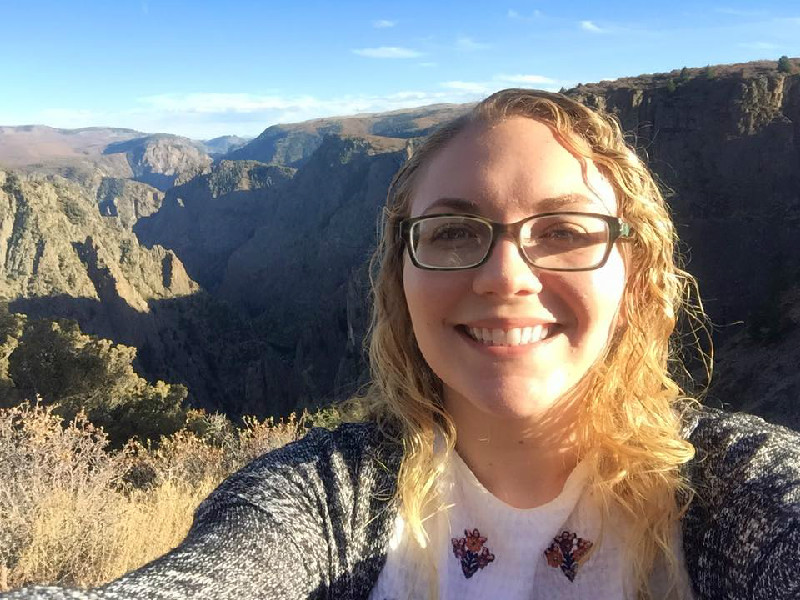 Gabby Hornbeck '13 is a permanent Park Guide at Boston National Historical Park. Gabby earned a MA in History (Public History concentration) from West Virginia University in 2015, and previously held seasonal positions at Death Valley National Park, Adams National Historic Site, and Governor's Island National Monument. (CWES)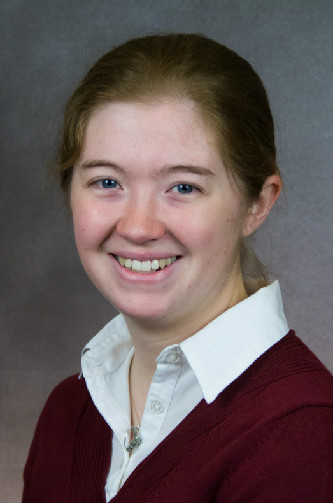 Erin Richards Jarabeck '13 received her Master's Degree in Historical Administration from Eastern Illinois University in 2015. While there she helped curate an exhibit entitled "Text and Textiles: Crafting the Life of Guy and Irene Buzzard," and worked as a seasonal ranger at Appomattox Court House National Historical Park during the 150th anniversary of Lee's surrender. After graduation, Erin worked at the Virginia Beach History Museums as a museum educator. (CWES)

Brian Matthew Jordan '09 received his Ph.D. in History from Yale University in 2013, and is Assistant Professor of History at Sam Houston State University. Brian is the author of two books, Unholy Sabbath: The Battle of South Mountain in History and Memory (Savas Beatie, 2012) and Marching Home: Union Veterans and Their Unending Civil War (W.W. Norton, 2015), which explores the cultural marginalization of Union veterans after the Civil War and the efforts of survivors to come to terms with the meaning of their participation in the conflict. Brian serves as Book Review Editor for Civil War Monitor, and was valedictorian of his class at Gettysburg. (CWES)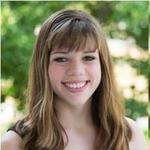 Brianna Kirk '15 is a Ph. D. student at University of Virginia studying the Civil War and Reconstruction era under the direction of Prof. Elizabeth R. Varon, and a graduate research associate at the Civil War Governors of Kentucky (CWGK) papers project. Prior to enrolling at UVA, she worked at the American Civil War Museum in Richmond, Va. Her master's thesis examined the Norfolk Race Riot of April, 1866, and its implications for the course of Reconstruction. (CWES)

Rachel (Santose) Koenig '11 completed a dual Master's degreeprogram in History and Library Science at Indiana University in 2013, and is now Research & Education Librarian at Virginia Commonwealth University in Richmond, VA. Prior to accepting her current position, Rachel worked as the Instruction & Assessment Librarian and College Archivist at SUNY Canton, a Reference Assistant at the Herman B Wells Library (IU Bloomington), a Graduate Assistant at Wylie House Museum, and a historical interpreter at Hale Farm & Village, where she developed a new program on the Ladies Aid Society of Cleveland, Ohio and their crucial volunteer work during the American Civil War.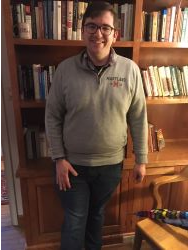 Matt LaRoche '17 is pursuing a dual Masters degree in Library & Information Studies and History from the University of Maryland, College Park. He is a William Waxter Intern at Preservation Maryland, and was recently awarded a prestigious 400 Years of African American History Fellowship to continue his research on Underground Railroad sites on Maryland's Eastern Shore. As part of the fellowship, Matt will prepare nominations to the NPS Network to Freedom for several properties. He was previously employed as a Case Management Assistant at Whiteford, Taylor & Preston LLP. (CWES)

Stephen Light '05 currently works for the Thomas Jefferson Foundation as Manager of House Tours at Monticello, where he is responsible for assisting with the training, mentoring, and evaluation of interpretive staff and for assessing interpretive materials and experiences. Stephen previously worked as manager of museum programs at the National Baseball Hall of Fame and Museum in Cooperstown, New York, and as a museum educator at the Columbia County Historical Society (NY). He received his master's degree in History Museum Studies from the Cooperstown Graduate Program in 2008.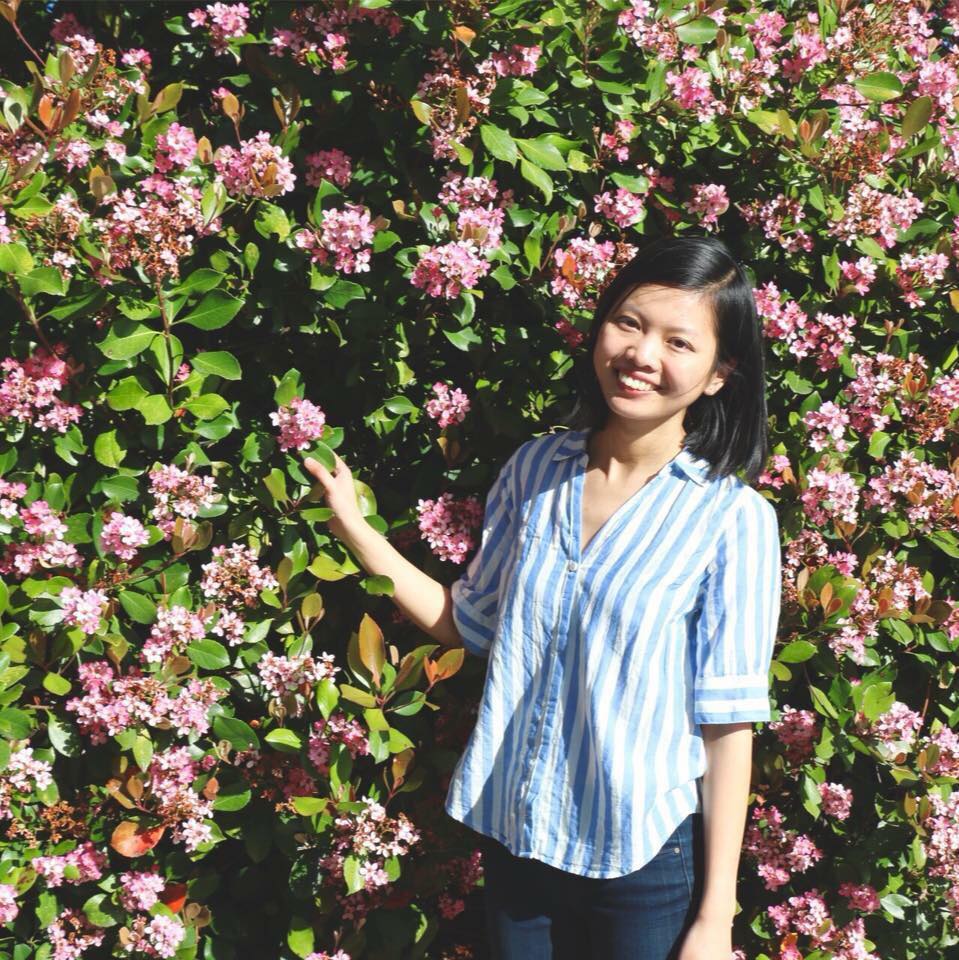 Yaou Liu '14 worked with elementary school students from immigrant families at Match Community Day charter school before earning her teaching credentials – as well as a masters degree in education – from Stanford University. A native of Xiangtan, China, she now serves as a 3rd grade Mandarin/English bilingual teacher at College Park Elementary, a public dual immersion bilingual school in San Mateo, California.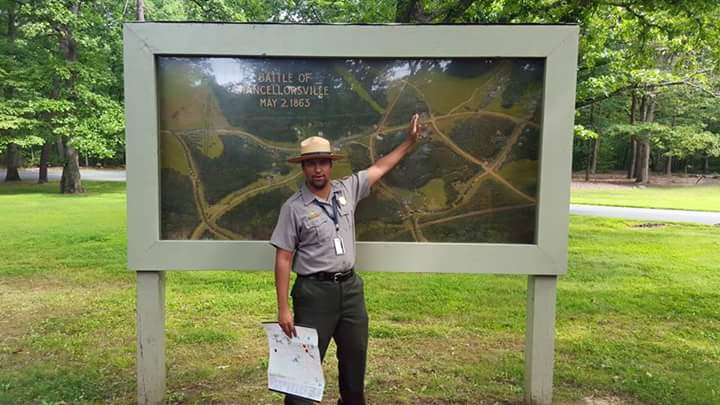 Avery Lentz '14 is a graduate of the Applied History MA program at Shippensburg University. He currently works as a Retail Sales Representative for Advantage Solutions. Previously, he held positions in Guest Services at the National Museum of Civil War Medicine and as a seasonal Park Guide at Fredericksburg & Spotsylvania National Military Park. (CWES)

Brian W. Martin '83 served as President and Chief Operating Officer of History Associates, a historical consulting firm that provides a wide range of services for corporations, government agencies and nonprofit organizations worldwide. Brian earned a master's degree in applied history and social science and a Ph.D. in history and policy from Carnegie Mellon University. Over the course of his career, he has developed research plans and led projects examining historical developments in the chemical, petroleum, aerospace, nuclear, metals, electrical, transportation, and other industries.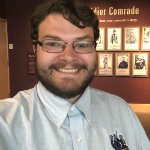 Jeff Martin '18 is pursuing a MA in Public History at Appalachian State University. He previously worked in the Education Department at Pamplin Historical Park and the National Museum of the Civil War Soldier, and has completed internships at Fredericksburg & Spotsylvania NMP and Manassas NBP. (CWES & Public History)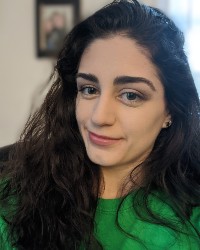 Melanie Fernandes McKenzie '16 is the Access & Technology Services Librarian at the Eastham Public Library on Cape Cod. She is responsible for selecting and implementing new technologies for the library, as well as coordinating reference services. Additionally, Melanie manages the local history and ebook collections for the library. Melanie recently received a grant from the Eastham Community Preservation Act Committee to purchase archival materials to be used amongst the local cultural heritage sites of Eastham, MA. She holds a Masters degree in Library and Information Science from Simmons University.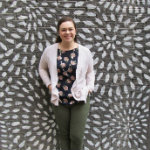 Megan McNish '16 is Associate Planner in Design Preservation for the city of Columbia, South Carolina. Her responsibilities include working with the city's historic districts on design review and preservation policy, and educating and advising community organizations involved in preservation work. She previously worked as a seasonal park ranger at Fredericksburg & Spotsylvania NMP, and received a Masters degree in Public History from West Virginia University in 2018. (CWES & Public History)

Brad Miller '13 received a Master's Degree in Public History at Middle Tennessee State University in 2015, with a concentration in Historic Preservation. Brad's courses and fieldwork in local history, historic preservation, architecture, and historical archaeology revolved around his interests in collaborating with communities to produce grassroots heritage development plans. Past projects include a partnership with the National Park Service developing interpretive plans for Freedman's colonies and developing an archaeological preservation plan for Glen Leven Farm. In 2016, Brad joined the staff of Indiana Landmarks as a Community Preservation Specialist in the Northern Regional Office.

Amber Moulton '02 is Associate Director for Research at the Unitarian Universalist Service Committee, where she leads the organization's emergent human rights research program. She received a Ph.D. in African and African American Studies from Harvard University in 2011, and previously taught at University of Wisconsin-Whitewater, Northeastern University, and Harvard University. Her first book, The Fight for Interracial Marriage Rights in Antebellum Massachusetts, was published by Harvard University Press in 2015.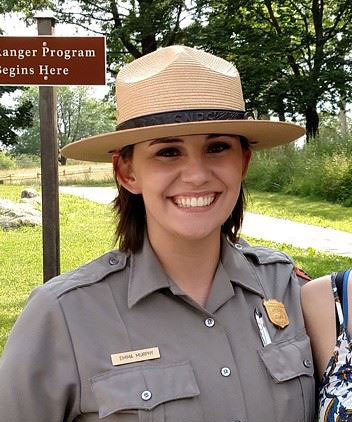 Emma Murphy '15 earned a Masters in History with a Public History concentration at the University of West Georgia, where she served as Administrator for the West Georgia Textile Trail and Coordinator for the Center for Public History. Emma now holds a permanent position with the National Park Service at Vicksburg National Military Park, and previously worked at Andrew Johnson NHS and Gettysburg NMP. (CWES)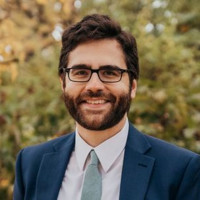 Jonathan Neu '07 earned a Ph. D. in History from Carnegie Mellon University in 2018. His dissertation was entitled "From Civil War to Civic Reform: Grand Army Veterans in the Progressive Era, 1890 – 1920." Jonathan is currently an Editorial Associate at SAE International, and previously worked as the Archives & Education Intern at Soldiers and Sailors Memorial Hall and Museum. (CWES)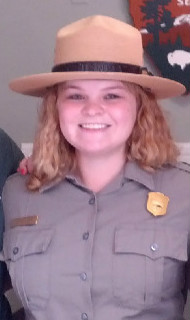 Becky Oakes '13 is a Digital Media Specialist with the US Patent and Trademark Office. She previously worked as Chief of Interpretation at Martin Van Buren National Historical Park, and as a Park Ranger at Fredericksburg & Spotsylvania National Military Park. Becky earned a MA in History (Public History concentration) from West Virginia University in 2015, and is currently pursuing her Ph.D in 19th-century US History. (CWES)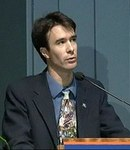 Tim Orr '01 is an Associate Professor of History at Old Dominion University, where he teaches classes in 19th-century America and Civil War history. A graduate of Gettysburg College, he received his Ph.D. from Penn State University. Prior to his arrival at ODU, he worked for 8 years as a seasonal park ranger at Gettysburg NMP. His first book, "Last to Leave the Field": The Life and Letters of First Sergeant Ambrose Henry Hayward, Company D, 28th, was published by the University of Tennessee Press in 2010. His most recent work, a book co-written with N. Jack "Dusty" Kleiss and Laura Lawfer Orr entitled Never Call Me A Hero: A Legendary American Dive Bomber Pilot Remembers the Battle of Midway, was published by Harper Collins in May, 2017. (CWES)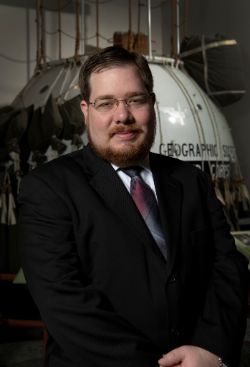 Thomas Paone '07 is a Museum Specialist at the Smithsonian National Air & Space Museum, where he curates the museum's lighter-than-air collection, which includes balloons, blimps, and airships. He has worked on several exhibits, including Time and Navigation: The Untold Story of Getting from Here to There, the Boeing Milestones of Flight Hall and the reimagined Barron Hilton Pioneers of Flight and World War I exhibitions He holds a MA in American History from George Mason University. (CWES)
Kristen M. (Trout) Pawlak '14 is the Preservation Editor for Emerging Civil War. She previously served as Development Associate for Stewardship at the Civil War Trust, and has a long history of involvement with the Missouri Civil War Museum in St. Louis, Missouri. She currently serves on the museum's Board of Trustees, and was employed as Programming Coordinator and Manager from 2011 to 2017. She holds a M.A. in Nonprofit Leadership from Webster University. (CWES)

Sean Parke '10 obtained a MS in Library and Information Science with a concentration in Archives Management from Simmons College in August 2014. After graduation, he worked as a Circulation and Technical Services Assistant for the Trumbull Library System, before accepting a position as University Archivist at the University of Hartford.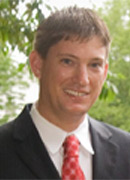 Jared Peatman '02 earned a master's degree from Virginia Tech and a Ph.D. in history at Texas A & M. In 2009, he was selected as an Organization of American Historians/Abraham Lincoln Bicentennial Commission Doctoral Fellow for his dissertation on the legacy of the Gettysburg Address. Jared's dissertation was awarded the 2012 Hay-Nicolay Dissertation Prize and was published in revised form in 2013 by Southern Illinois University Press under the title The Long Shadow of Lincoln's Gettysburg Address. Jared now works as a consultant for a number of government and private institutions that host leadership development events at historic sites, and serves as Associate Director of CWI's High School Student Scholarship Program.

Mary Roll '12 received a Master's degree in History, area of emphasis in Public History, from West Virginia University in May 2014. While at WVU, Mary gained valuable experience working at the Royce J. and Caroline B. Watts Museum on campus, where she assisted the curator in all areas of museum operation, including exhibit design, collections management, and public outreach. She is currently employed at Vacon, a Finland-based AC drives manufacturer, and is considering returning to school to pursue either her MBA or a law degree, perhaps both.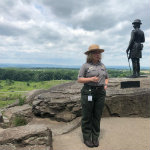 Savannah Rose '17 used her Pohanka internship at Gettysburg NMP as a stepping stone to two summers of employment as a seasonal ranger at the park. After receiving her Master's degree in History (Public History concentration) from West Virginia University in 2019, she accepted a position as a Park Guide at Independence National Historical Park. (CWES & Public History)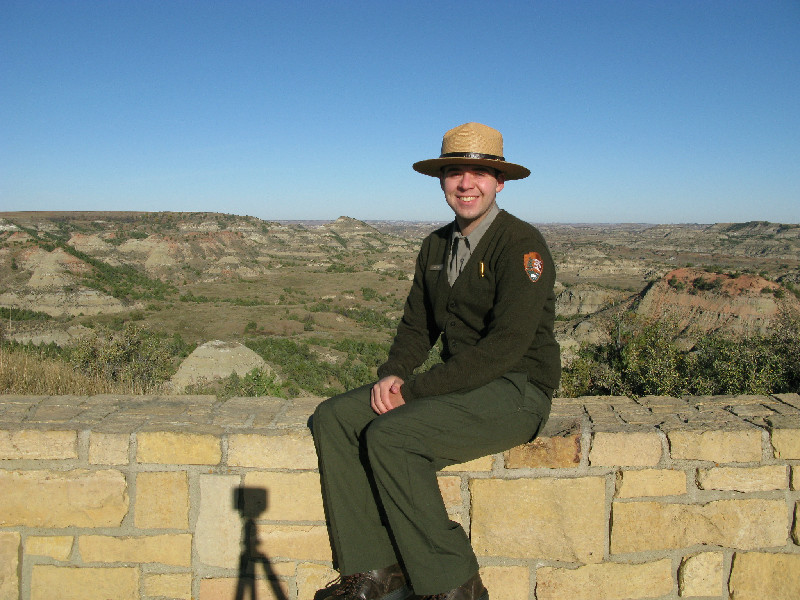 Jacob Ross '15 is Lead Interpreter at Jimmy Carter NHS in Plains, Georgia. He previously worked as a Visitor Guide at the US Capitol, and held seasonal interpretive positions at Appomattox Court House NHP, Cape Hatteras National Seashore, Vicksburg National Military Park and Theodore Roosevelt National Park.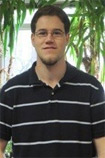 Evan Rothera '10 earned his Ph.D. in History from the Pennsylvania State University in 2017. Evan is particularly interested in nineteenth-century history and comparative and transnational history; his dissertation, "Reconstruction in America: The United States, Mexico, and Argentina, 1861-1880," blended these three fields. During his time at Penn State, Evan received several awards, including the McCourtney Family Distinguished Graduate Fellowship in American History and a Filson Fellowship. Evan is currently a Lecturer in History at Sam Houston State University. (CWES)

John Rudy '07 currently works with the National Park Service's Interpretive Development Program in Harpers Ferry, WV. John has also worked as an interpretive ranger in the Living History Branch at Harpers Ferry National Historical Park and a curatorial assistant at Gettysburg National Military Park, and currently serves as an adjunct professor in the Civil War Era Studies program Gettysburg College. John earned a Master of Arts in Applied History from Shippensburg University, where his master's thesis, "Preachers of Sedition": Syracuse and Freedom, 1851-1861, investigated the reaction to and impact of the fugitive slave law in Syracuse, New York. (CWES)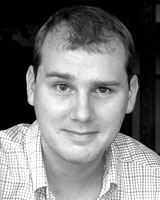 Robert Sandow '92 grew up in the Laurel Highlands of Southwestern Pennsylvania, where family trips to its famous battlefields sparked a lifelong passion for Civil War history. In 1993, Sandow earned a Ph. D. in history from the Richards Civil War Era Center at Penn State University. His research specialties include the Northern home front during the Civil War, with particular interest in issues of dissent, partisan politics and opposition. He currently is an Associate Professor of History at Lock Haven University. His most recent publication is Deserter Country: Civil War Opposition in the Pennsylvania Appalachians (Fordham University Press, 2011).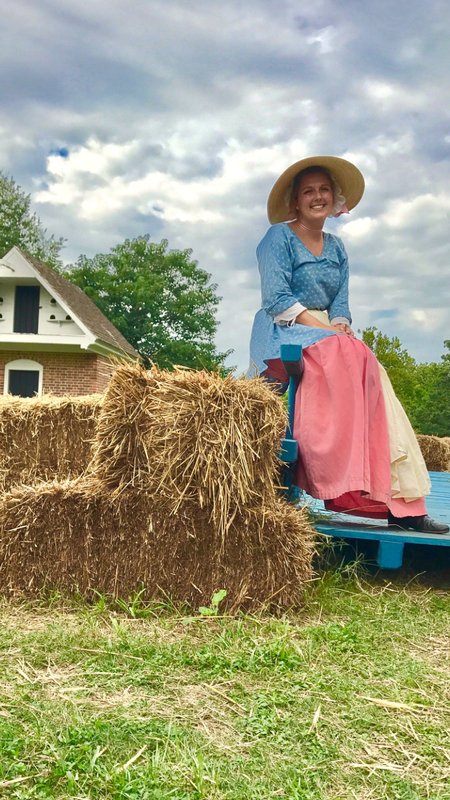 Jennifer Simone '18 used her Pohanka internship at Fredericksburg & Spotsylvania NMP as a stepping stone to two summers of employment as a Family & Youth Activities interpreter for the Colonial Williamsburg Foundation, where she facilitated children's historical games at CWF's Patriots at Play location. Following her graduation from Gettysburg, Jennifer accepted a position as a social studies teacher at Northern Highlands Regional High School in Allendale, New Jersey.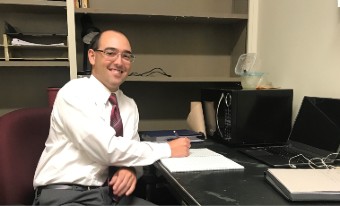 Chris Sniezek '17 continued his study of the Civil War Era at Mississippi State University, from which he earned a MA in History in 2019. He currently manages the museum gift shop at the Jewish Museum of Maryland, where in addition to inventory and supervisory responsibilities, he conducts research for the museum's blog. (CWES & Public History)

Michele Seabrook Streeter '13 is Communications Manager at Education Finance Council, a national trade association representing nonprofit and state agency student loan organizations. From 2014-15, she worked as Communications Coordinator at the Civil War Trust, where she was responsible for coordinating the Trust's media strategy, organizing press conferences with high level officials, serving as first point of contact for the Trust, writing and editing content for the quarterly magazine Hallowed Ground, and helping with state, local, and federal policy work.

Keith Swaney '04 is an archives and records management specialist at the New York State Archives in Albany, NY, where he works in the access and research services program areas. Keith earned a Master of Library and Information Science and a Master of Arts in History from the University of Maryland in 2007. He has worked in a variety of library and archival programs since graduating from Gettysburg College, including the Gettysburg College Special Collections, University of Maryland Libraries, and New York State Archives. Keith has written and spoken publicly on web usability in the state government context, statewide access to archival resources in New York, and the use of historical records in high school and college classrooms.

Logan Tapscott '14 earned a master's degree in Applied History at Shippensburg University, and second Master's in Library and Information Science through Clarion University's online program. Logan has held positions at the Library of Congress, the Coast Guard Historian's Office, and Arlington House – The Robert E. Lee Memorial, and is currently employed as a librarian as the Bureau of Alcohol, Tobacco, Firearms, and Explosives National Laboratory Center Library. (CWES)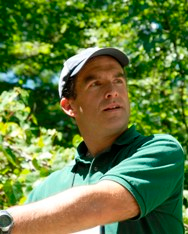 Pete Vermilyea '94 is the Student Scholarship Director of the Civil War Institute. He teaches history at Housatonic Valley Regional High School in Falls Village, CT and at Western Connecticut State University. Pete is the author or editor of more than a dozen articles and books on the Civil War era, including "The Effect of the Confederate Invasion of Pennsylvania on Gettysburg's African American Community" which appeared in Gettysburg Magazine in 2001. Pete was recognized as Connecticut's History Teacher of the Year and as Connecticut Region One teacher of the year.

Daniel J. Willever '12 is a social studies teacher at Ramsey High School in Bergen County, New Jersey. He currently teaches United States history and Advanced Placement Human Geography to high school juniors and seniors. Dan is a recipient of the prestigious Milken Educator Award, which recognizes the most impressive early-to-mid career educators in the country, and has played a key role in encouraging several of his students to choose Gettysburg College for their own studies. He is also pursuing a MA in History & Culture at Drew University. (CWES)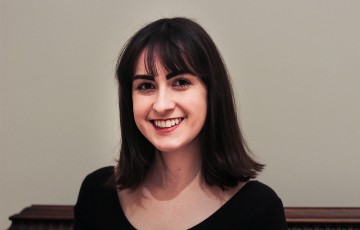 Abigail Winston '19 is Concerts Manager at The Phillips Collection, a modern art museum in Washington, D.C, where she manages the institution's weekly classical music series. A double major in History and Music, Abigail previously interned at the Smithsonian National Air & Space Museum and the National Archives and Records Administration. (Public History)