New: Read the latest update sent to the Class of 2020 on March 24, 2021. Note: Due to ongoing COVID-19 pandemic, Commencement information is subject to change. The College continues to monitor conditions and may adjust plans as needed.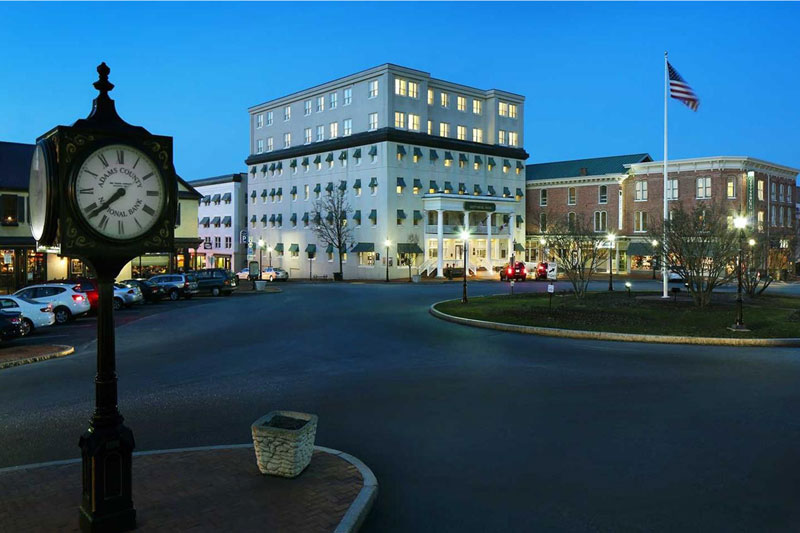 Travel Information
Information about hotels, dining, transportation, and local attractions in historic Gettysburg, PA.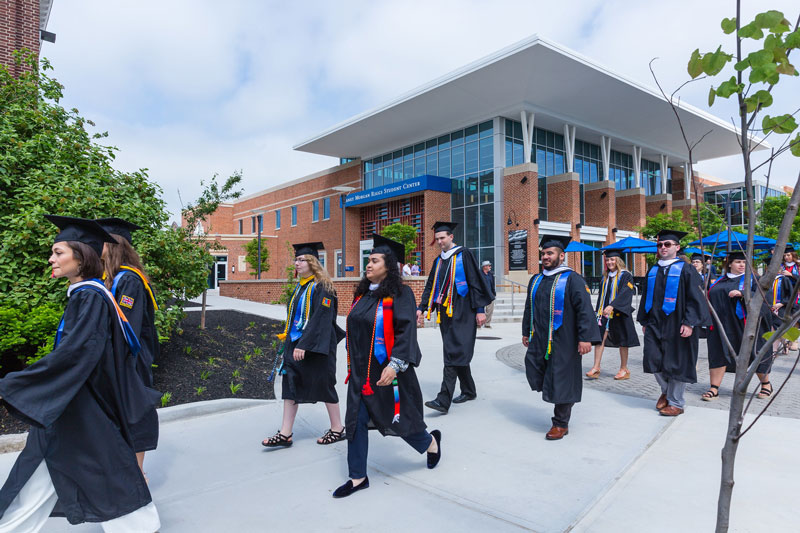 Campus Information
Information about viewing locations for Commencement, parking on campus, facilities, and campus policies.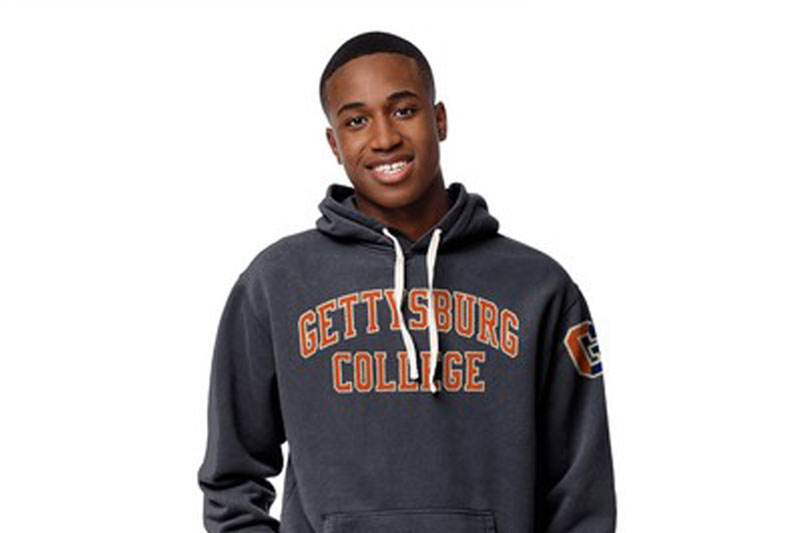 Commemorate Your Visit
Bring home memories of commencement weekend from the campus bookstore and more.
Travel Information
Hotels and lodging
Visit the Hotel Accommodations page for a listing of local hotels.
Some area hotels may have a Commencement Weekend rate. Please call them for details.
Dining
Several weekend events will serve complimentary light refreshments. Please see the Commencement homepage for details.
Please see the Campus Services section for Commencement Weekend Bullet Hole and Commons Café hours.
Transportation
Around Town: Freedom Transit offers free public transportation around Gettysburg. See the Freedom Transit website for details and schedules.
Battlefield Tours
Licensed Battlefield Guide Car Tour
A Licensed Battlefield Guide will meet you at the Visitor Center and drive your car for a private, two-hour tour of the battlefield. Guides are available daily, but to avoid disappointment, advance reservations for Licensed Battlefield Guide tours are strongly recommended. Please reserve your tour at least three days before your scheduled visit.
Please call the one of the following numbers to make a reservation:
Licensed Battlefield Guide Reservations Desk: 717-337-1709 (cash payment only)
Gettysburg Foundation: 877-874-2478 (cash and credit; an additional booking fee applies)
You may also request a Licensed Battlefield Tour Guide in person at the Visitor Center complex, but same-day requests are subject to Guide availability.
Licensed Battlefield Guides spend years studying the Battle of Gettysburg so they can offer visitors quality, informative tours. It is customary to extend a gratuity if you're satisfied with your experience.
Campus Walking Tour
The Gettysburg College: Witness to History historical app is a 1.2-mile walking tour that takes you through the Gettysburg College campus and the town of Gettysburg. Download the free app for Apple and Android devices.
Campus Information
Alternate Viewing
Additional information will be forthcoming.
Parking
Parking is available in lots throughout campus. For detailed Accessibility Parking information, please see the Campus Parking Map below.
The Gettysburg Parking Department has notified the Public Safety Office that meter parking will be enforced throughout Commencement Weekend which includes Sundays from 1:00 pm to 8:00 pm, as per the notification on the meters. Please be sure to feed parking meters in accordance with the days/hours posted on them, to avoid receiving a citation. For additional information, please visit the Borough Parking Department's website.
Restrooms
During Commencement, guests may find restrooms in the surrounding campus buildings, including:
Weidensall Hall
Glatfelter Hall
The Science Center
Masters Hall
Breidenbaugh Hall
College Union Building
Musselman Library (Please note that Musselman Library has limited facilities and will be used as a staging area for faculty during Commencement.)
Additional portable restrooms and ADA-compliant portable restrooms will be available adjacent to the Commencement site for guests with limited mobility and are located along the sidewalk at the east end of Musselman Library, near Weidensall Hall.
Find a restroom
Tickets
Additional information will be forthcoming.
Policies
Animal Policy
Due to the number of guests expected, only service animals are permitted at the Commencement site.
Ceremony courtesy
With courtesy and respect to all graduates and families, please refrain from disrupting the weekend's formal ceremonies with the use of noisemakers (such as air horns, cowbells, and bullhorns), shouting or chanting, and high-volume mobile phone ringtones and conversations.
Please remain seated and respectful to all graduates for all diploma presentations until the Valedictorian and Salutatorian receive their diplomas at the end of the diploma presentations.
Weather
Commencement takes place rain or shine. Unfortunately, the College does not have an indoor space large enough to accommodate everyone in the event of rain, and the many large trees around Penn Hall prevent us from placing tents at the Commencement site.
Ponchos will be provided to graduates, faculty, and all guests, if necessary. Please bring any other rain gear you wish to have if there is inclement weather on Commencement Day. We advise guests to be prepared with rain gear and warm clothing. If it is raining, Commencement will continue outdoors as planned. It is possible that Commencement might be delayed or cancelled due to dangerous weather. If so, notification will be provided as follows:

A message will be posted on the College phone number 717-337-6896.
A message will be posted on the College's home page as first news item and to Facebook and Twitter.
An all-campus email will be sent.
An all-campus voice mail message will be sent to College phones.

Dangerous weather is defined as lightning and strong winds. Rain alone does not constitute dangerous weather. Should the weather turn dangerous once the ceremony has begun, an emergency weather plan will be put into place. All degrees will be conferred, and graduates will receive instructions regarding diploma pick up. Ushers and DPS officers will be on duty to answer questions and direct attendees into campus buildings.
Please see the Commencement homepage for weather-related site change information for other events (Baccalaureate line-up, Departmental Receptions, etc.).
Commemorate Your Visit
Photography and Videography
Additional information is forthcoming.
Announcements
Custom graduation announcements are available through the College Bookstore. Information and order forms are sent directly home to the senior's parents in February. Please contact the College Bookstore at 800-337-6367 for any additional information or questions after receiving the mailing.
Gettysburg College uses Merit to celebrate student accomplishments. Graduates and their families do not need to do anything. A graduation notice will be sent automatically to each graduate's hometown newspaper.
Gift ideas
Parents and Family
We invite families to Honor Your Graduate by making a gift to the Gettysburg Fund. If you make your gift online, please honor your graduate in the appropriate section.
Everyone
Display and wear your Gettysburg College pride! From diploma frames to sweatshirts, find graduation gift ideas at the Gettysburg College Bookstore.

Recognize a graduating senior and help support Musselman Library through the Honor with Books program.