We look forward to honoring the Class of 2020 at our in-person Commencement on October 9-10. To celebrate our graduates in the mean time, the College marked the original Commencement weekend date of May 16-17 with a special Senior Celebration. The event was comprised of virtual departmental receptions and a series of videos which premiered on the college's Facebook and YouTube Channels. Here you can view the full Senior Celebration schedule below, watch the Celebration video, and read the event recap.
Schedule of Events
Senior Celebration
Sunday, May 17 at 11 a.m.
Join us online at 11 a.m. on May 17 as we come together to celebrate the Class of 2020. The brief video program will last about 15 minutes, and will include:
Remarks from the 2020 Senior Class President, Callie Fucarino '20
A Message from President Bob Iuliano
Degree Conferral (Names will not be read; names will be read at the in-person Commencement, rescheduled for October 9-10)
Watch on Facebook Watch on YouTube Watch on Gettysburg.edu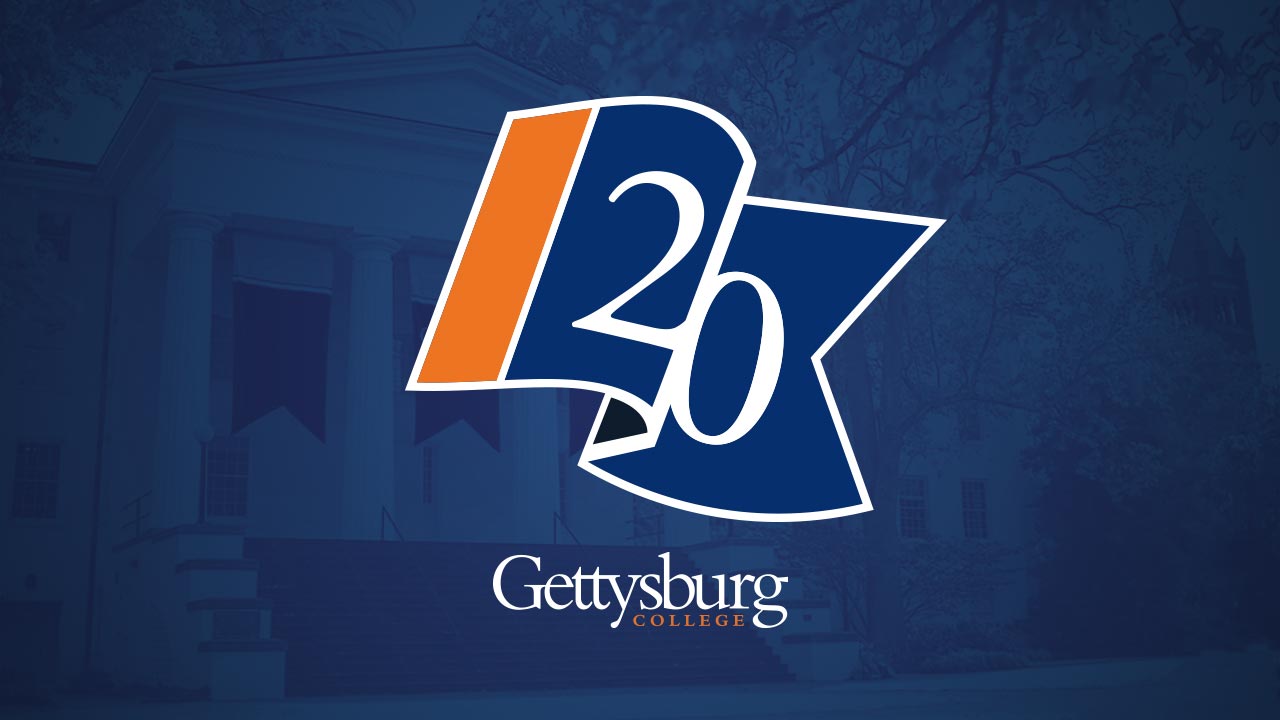 Departmental Receptions
Throughout the day, departmental receptions will take place via Zoom. If your department is not yet listed here, be sure to check back as additional receptions are added to the schedule.
Wednesday, May 13, 2020
The Biology Senior Party will be held on Wednesday May 13 at 5:30 p.m. For more information please contact Matthew Kittelberger.
Saturday, May 16
Department
Time
Description
Art and Art History
1:00 p.m. – 1:30 p.m.
For more information, please contact Nicholas Miller.
Biochemistry and Molecular Biology
2:00 p.m. – 3:00 p.m.
For more information, please contact Shelli Frey
Chemistry
3:00 p.m. – 4:00 p.m.
For more information, please contact Tim Funk
East Asian Studies
11:00 a.m. – Noon
For more information, please contact Denise Wood
Economics
Mathematical Economics
4:00 p.m. – 5:00 p.m.
For more information, please contact Sue Holz
Education
1:00 p.m. – 1:30 p.m.
For more information, please contact Dave Powell
English
2:00 p.m. – 3:00 p.m.
For more information, please contact Kathryn Rhett
Environmental Studies
2:00 p.m. – 2:30 p.m.
For more information, please contact Salma Monani
French
1:00 p.m. – 2:00 p.m.
For more information, please contact Robin Oliver.
Health Sciences
11:00 a.m. – 1:00 p.m.
For more information, please contact Eric Noreen.
History
Civil War Era Studies
Public History
2:30 p.m. – 3:00 p.m.
For more information, please contact Kari Greenwalt
Mathematics
2:00 p.m. – 3:00 p.m.
For more information, please contact Benjamin Kennedy
Philosophy
2:00 p.m. – 3:00 p.m.
For more information, please contact Tara Bowman
Physics
2:00 p.m. – 3:00 p.m.
For more information, please contact Bret Crawford
Political Science
2:00 p.m. – 3:00 p.m.
For more information, please contact Bruce Larson
Psychology
2:00 p.m. – 3:00 p.m.
For more information, please contact Dan McCall
Public Policy
3:00 p.m. – 4:00 p.m.
For more information, please contact Diane Brennan.
Religious Studies
2:00 p.m. - 3:00 p.m.
For more information, please contact Tara Bowman
Sunderman Conservatory
11:00 a.m. - 12:00 p.m.
For more information, please contact Lisa Graham-Herrick
Theatre Arts
4:00 p.m. - 5:00 p.m.
For more information, please contact Carol Coon
Women, Gender, and Sexuality Studies
11:00 a.m. - Noon
For more information, please contact Beatriz Trigo
Sunday, May 17
| Department | Time | Description |
| --- | --- | --- |
| Cinema and Media Studies | Noon - 1:00 p.m. | For more information, please contact James Udden |
| Classics | 11:30 a.m. - Noon | For more information, please contact Kari Greenwalt |
| Computer Science | 11:30 a.m. - 12:30 p.m. | For more information, please contact Ivaylo Ilinkin |
| Globalization Studies | 11:30 a.m. – Noon | For more information, please contact Triada Chavis |
| Latin American, Caribbean, and Latino Studies | 2:00 p.m. – 2:30 p.m. | For more information, please contact Verónica Calvillo |
| Management | 11:15 a.m. - 12:15 p.m. | For more information, please contact Heather Odle-Dusseau |
| Sociology | 1:00 p.m. - 1:30 p.m. | For more information, please contact Craig Lair |
| Spanish | 1:30 p.m. - 2:00 p.m. | For more information, please contact Alvaro Kaempfer |
A Message from the Chaplain
College Chaplain Kristin Largen offers a special prayer for the Class of 2020