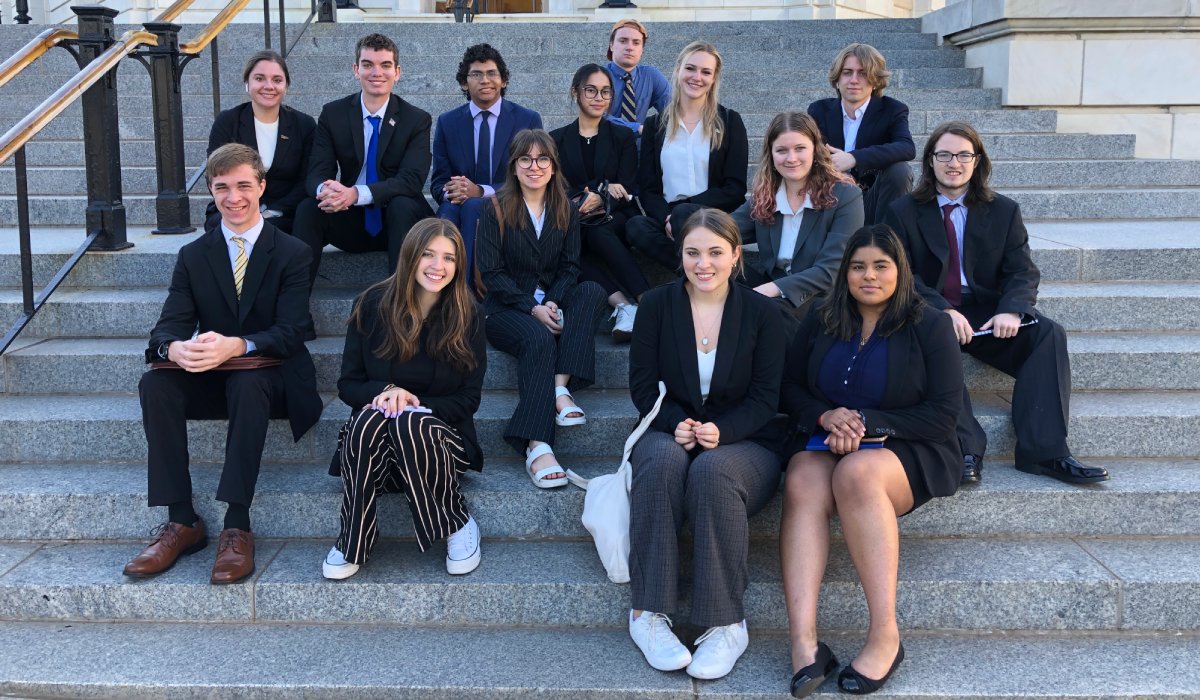 Led by alums Ryan Woodward '12 and Jake Ecke '18, the Eisenhower Institute's Inside Washington program puts students in the heart of the nation's capital and on the front lines with public policy makers and government leaders. This semester-long program, which provides immersive and hands-on experiences to prepare students for private, public, and nonprofit service, connects discussions in a traditional campus environment with the practical experience of connecting with professionals in Washington.
A major factor in his decision to attend Gettysburg, Woodward says the Eisenhower Institute provided a valuable link between public policy education at the college and in-person experience in Washington, D.C. In the spring of 2011, he attended the Inside Politics program, the predecessor to the current Inside Washington program, which furthered his desire to work on Capitol Hill once he graduated, including nearly eight years for New York Rep. Peter King. Since then, Woodward has frequently returned to Gettysburg to participate in Eisenhower Institute programs as a mentor.
"Gettysburg provides students with such a fantastic education, and this program provides that bridge between the education and connections they need to get that jumpstart into successful careers in Washington," explained Woodward.
In October 2020, Jake Ecke '18 met Woodward during a joint virtual networking event between the Eisenhower Institute and the Political Science Department. The two connected through their active involvement as Gettysburg alumni and through their careers in government—Ecke as a current Democratic Senate staffer and Woodward as a former Republican House staffer.
Ultimately, Ecke joined the Inside Washington program to connect with current students as a recent graduate. Through his involvement in the Inside Washington program, he saw an opportunity to grow the Gettysburg Network even stronger in Washington and give current and future students more firsthand opportunities to learn about public policy.
"The Gettysburg alumni network is really strong," said Ecke. "It can be difficult to get jobs on Capitol Hill or anywhere in Washington, and I was able to really lean on the Gettysburg Network to help me find my way. The network had been helpful for me, and I want to put myself in a position where I can be that same resource for students now."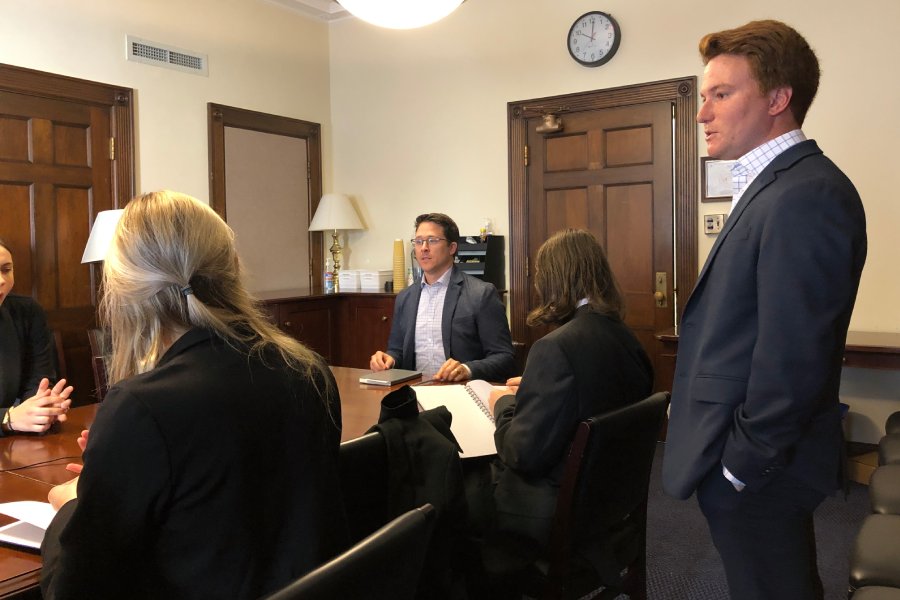 With last fall's program occurring during the midterm elections, students participated in an election night watch party in Washington discussing results in real time with journalists and political analysts. Each student also completed a midterm election project, where they tracked a specific congressional race in the midterm elections.
"You could see growth from the beginning of the program last fall, when the students were looking at the races, reading news articles, and guessing the different factors that were impacting them," said Ecke. "By the end, they became such astute observers of congressional elections and had a good understanding of the different factors that were motivating the candidates to do different things."
Through this annual program, students also visited Congress, met with experts on Capitol Hill, and were charged with writing an op-ed for Ike's Anvil, the student policy blog of the Eisenhower Institute. Gettysburg alumni are among the Hill staffers who joined the program, including Adam Finkel '09, legislative director for former Rep. Tom O'Halleran; Natalie Young '15, communications director for Rep. John Sarbanes; Mike Russel '80, former Republican staff director of the House Homeland Security Committee; and Andrew Aydin, former aide to Rep. John Lewis and New York Times best-selling author.
"The Inside Washington program gave key insight into the inner workings of our government," said economics and public policy double major Joey Labrie '25. "We met with D.C. professionals, lobbyists, and party leaders from both sides of the aisle. I was able to see how my college government experience could prepare me for a life in civil service. This is an experience I would never have had without the strong Gettysburg College alumni network and the help of the Eisenhower Institute."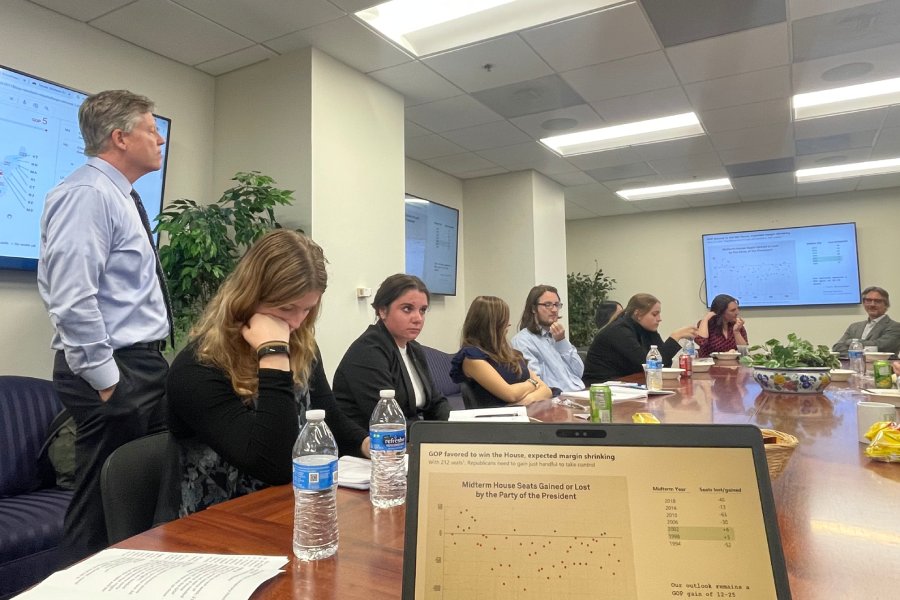 The exposure to public policy in real time combined with firsthand accounts from experts provides students an opportunity to develop solutions to some of society's most challenging issues. Programs like Inside Washington inspire students to take action, while paving the way for the exploration of future careers in public policy.
"I hope students develop a broader view of the different factors that affect congressional races, Senate races, and national races," said Ecke. "Beyond that, I hope that through talking to Ryan and me, they develop a better understanding of how things actually work on Capitol Hill and the different jobs that are available upon graduation."
Learn more about how students can practice enduring skills through the immersive experiences of Eisenhower Institute's experiential learning programs.
By Katie Lauriello '25
Photos courtesy of the Eisenhower Institute
Posted: 03/07/23