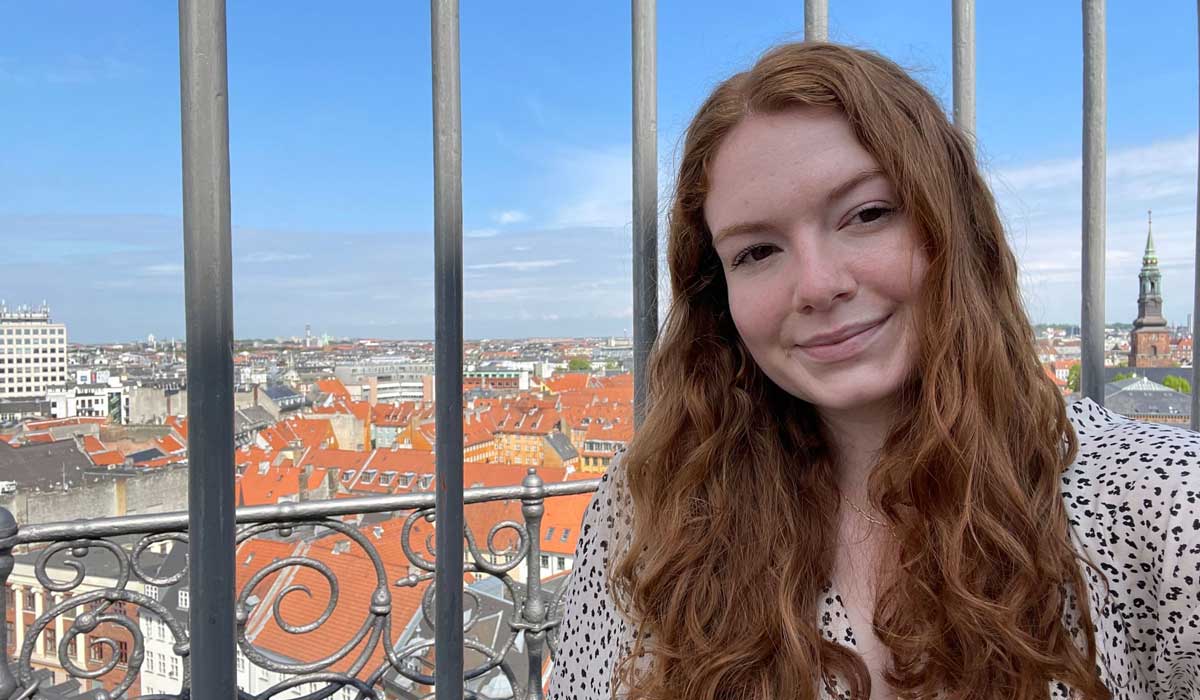 Amanda Oross '22 participated in the 2020 Richard Macksey National Undergraduate Humanities Research Symposium hosted by Johns Hopkins Kreiger School of Arts & Sciences in April. The symposium is invitation only and provides students from across the humanities with an opportunity to share their research.
Oross, who is an art history major with a minor in environmental studies, presented research on two bronze jues (one is a replication) or ritual libation cups from Gettysburg College's Musselman Library Special Collections. The original bronze jue hails from the Late Shang to the early Western Zhou period of the Chinese Bronze Age, a time in which jues were used as ritual wine-drinking vessels.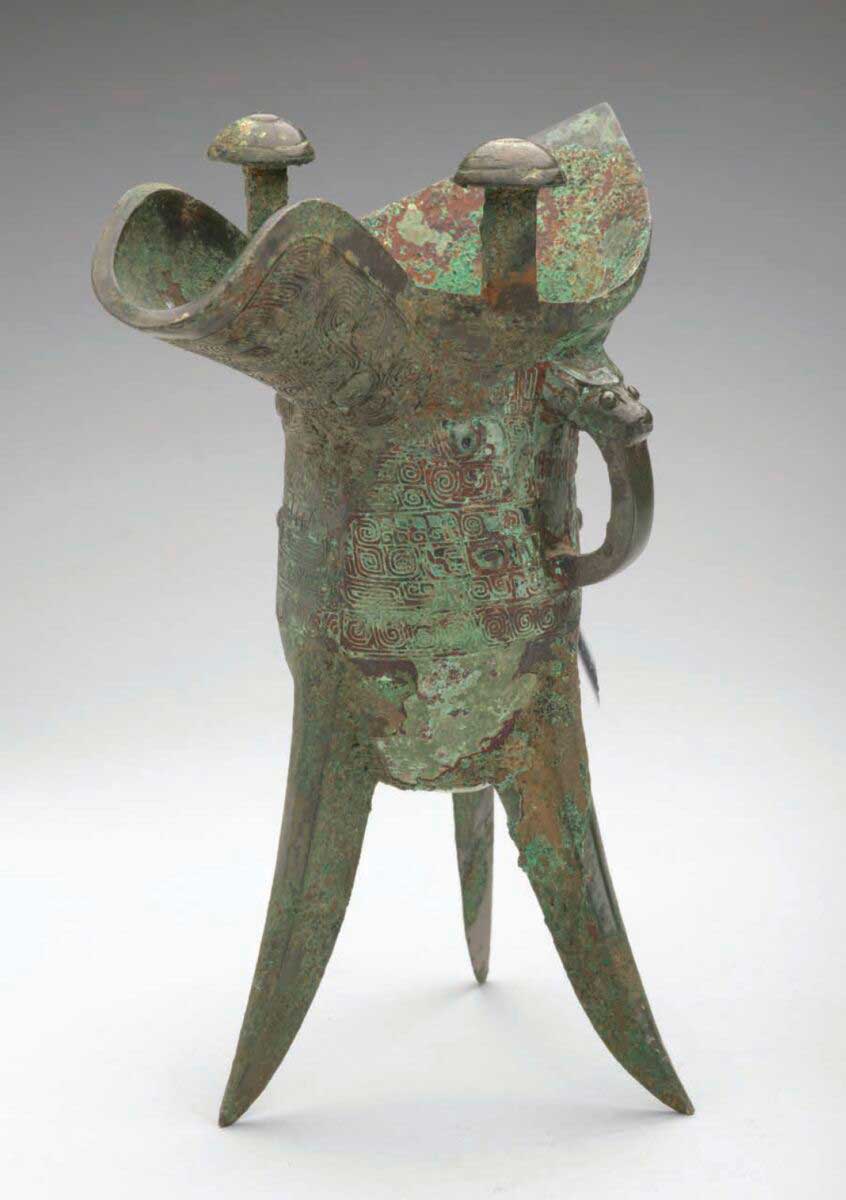 "Special Collections has a lot of important ritual pieces, but the jue stood out to me as unique because almost every aspect of the design of the vessel was for a specific purpose and had deep meaning to the deceased, their family, and the ritual," said Oross. "The vessel was so important that the material, the specific engraving, and even the shape of the spout had meaning, and I wanted to explore why that was."
Through her research, Oross discovered that rituals were a revered part of the ancient Shang Dynasty's culture, with various jues serving different purposes in death ceremonies. Jues were often inscribed with family names and decorative choices made purposefully to represent the individual or family in a meaningful way. The more jues an individual possessed, the greater the wealth and stature of the owner, she said—particularly since bronze was a precious material at the time. The decorative vessels served as symbols of stature and wealth, but also as functional items in that they were used to heat and pour wine.
The Johns Hopkins symposium was held online due to the pandemic and Oross presented her discoveries to a small group of other presenters for 10 minutes with an additional 10-20 minutes for questions by other attendees. As part of the three-day symposium, attendees also participated in professionalization and recruitment events.
"It was really exciting to be accepted into the conference because I've put a lot of effort into my research. It's rewarding to have others excited for me," said Oross who was encouraged to apply to the symposium by Leslie Casteel, administrative assistant at the Schmucker Gallery, as well Prof. Yan Sun of the art and art history department with whom she took a methods course. "I've given presentations before, mainly in class, but not at a conference of this size or reputation."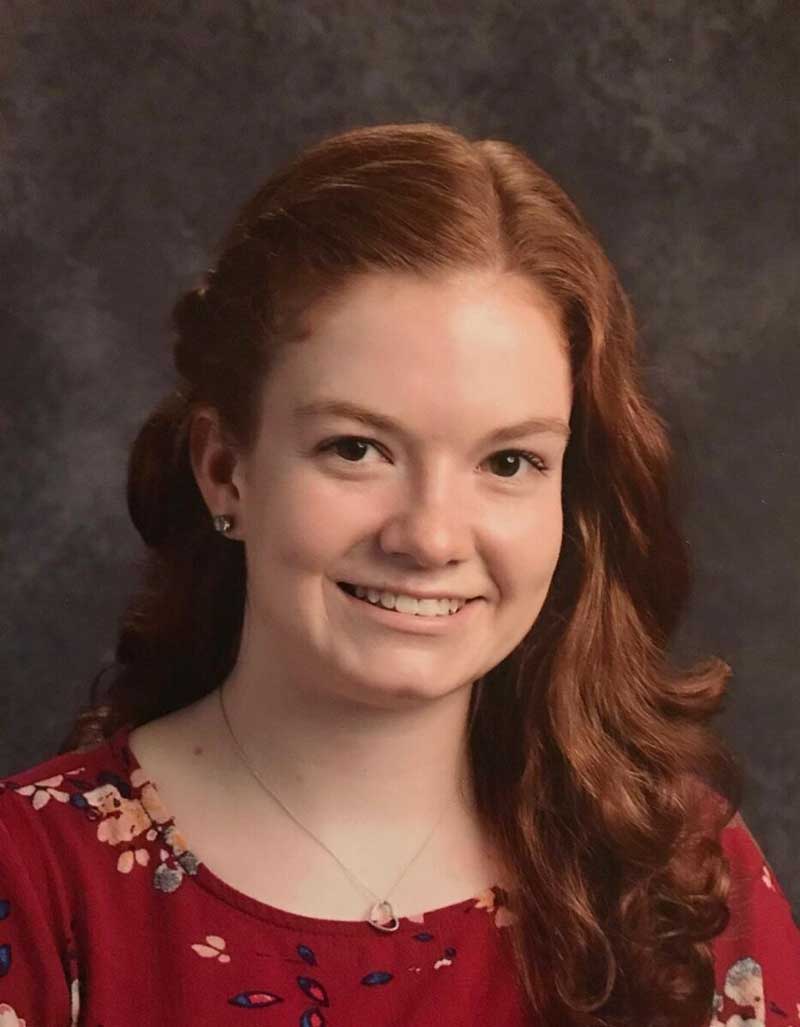 Oross studied abroad in Denmark during the spring 2021 semester and is looking forward to starting her senior year back on the Gettysburg College campus in the fall. She plans to use her senior capstone project as an opportunity to fuse her interests in art history and environmental studies by focusing on interior architecture that is centered on sustainability. After Gettysburg, she hopes to attend graduate school to dig even more deeply into interior architecture and design.

Learn how studying art and art history opens up worlds—both ancient and modern—at Gettysburg College.
By Katelyn Silva
Photos courtesy of Amanda Oross '22
Posted: 08/09/21