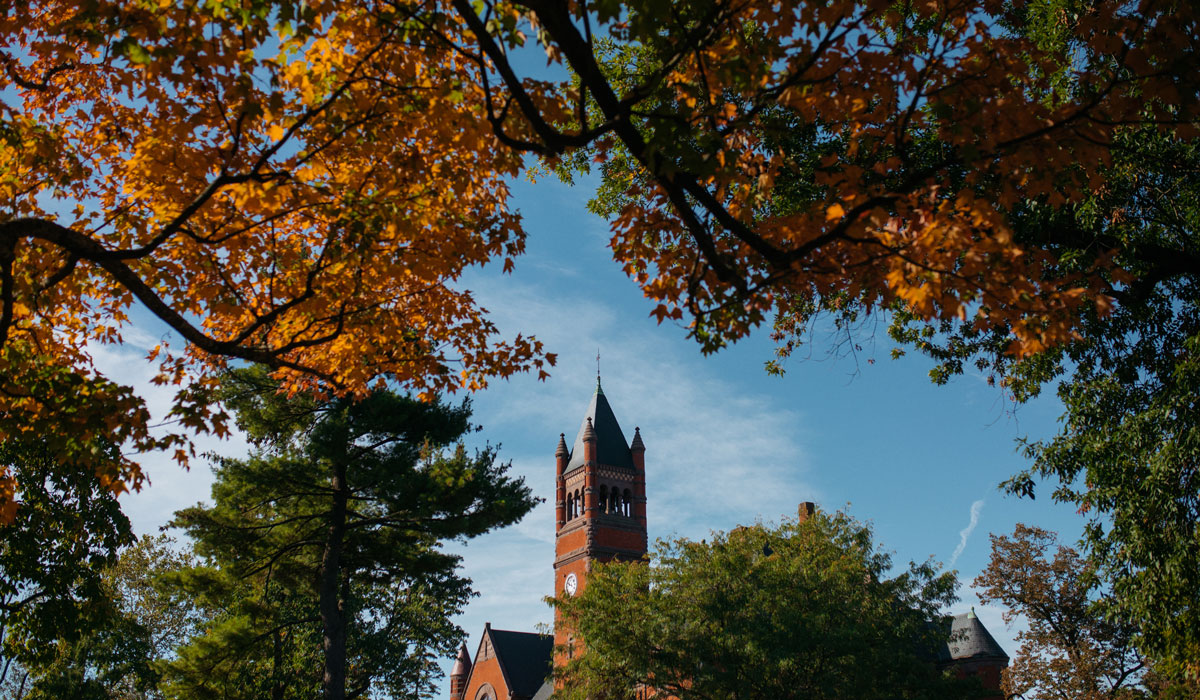 The Gettysburg College Board of Trustees recently approved the following four appointments of faculty to endowed chairs and professorships beginning September 1:
As Frey and Kennedy step into historic professorships and Melton and Williams assume newly endowed positions, each earns the opportunity to explore their passions further through scholarly endeavors. Also, upon the appointment of these new positions, it is the first time in the College's history that chairs have been held by Black faculty: Melton and Williams.
"This type of support and acknowledgment is vital for the work of amplifying voices, narratives, and experiences that have been underrepresented in the academy and in curricula across the landscape of higher education," Melton said.
Read more below.
Chemistry Prof. Shelli Frey
Bowers and Louise Hook Mansdorfer Professorship in Chemistry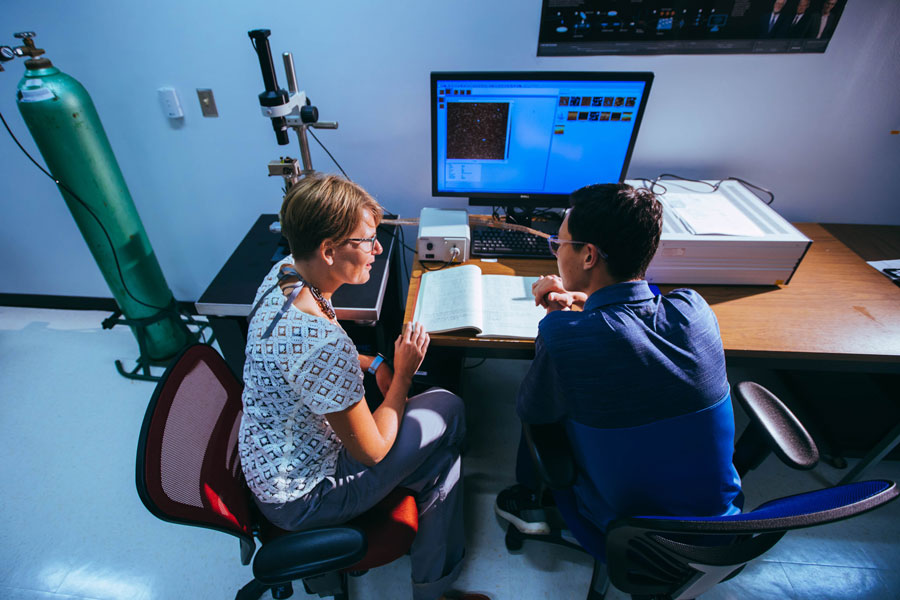 "The Mansdorfer chair will ultimately afford me the resources to dive further into my biophysics research on interactions of biomacromolecules with cell membranes," said Chemistry Prof. Shelli Frey. "One of my current focuses is Huntington's disease, where we are attempting to determine the role of the cell membrane interface on the protein aggregation that is causative for the disease."
Frey will spend her full-year research sabbatical in a lab, likely abroad, to learn techniques complementary to her current expertise that will be instrumental in answering these biomedical questions. She plans to ultimately bring this knowledge back to Gettysburg where she will work with students on the project—work for which she is most passionate.
Mathematics Prof. Benjamin Bartlett Kennedy
Alumni Professorship in Mathematics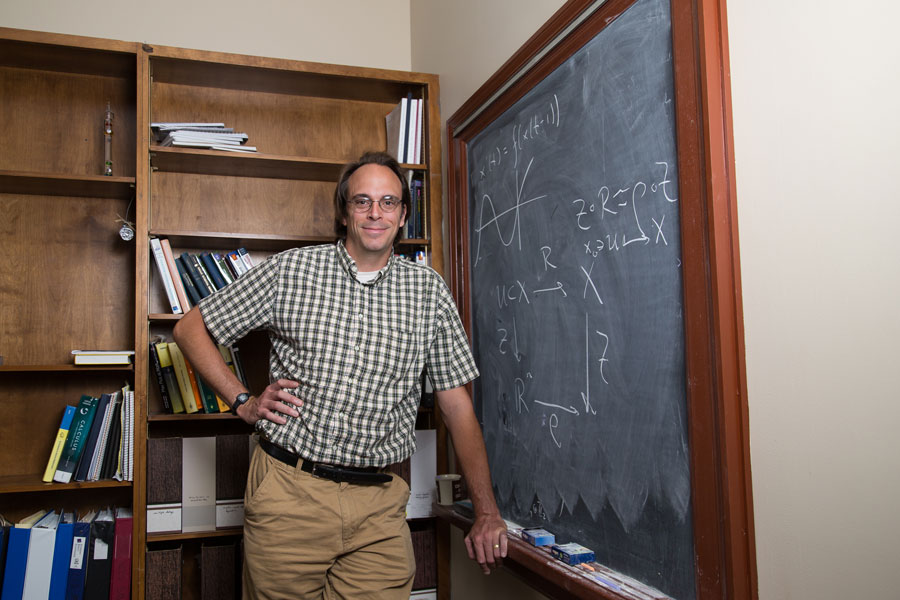 "At Gettysburg, I have benefitted from the fact that a range of scholarly activities are valued," said Mathematics Prof. Benjamin Bartlett Kennedy. "In addition to publishing mainstream research articles, I have done a lot of work creating pedagogical materials for various courses, including writing a textbook that is currently in production."
Kennedy's scholarly aspirations within the next two years include: learning the basics of ergodic theory with the goal of developing a treatment of parts of the topic that is accessible to students, extending his primary expertise in the time-delayed feedback system to problems in automobile traffic flow, and building a research program in "difference equations with state-dependent delay."
"My upcoming full-year sabbatical, which is really made possible by the alumni professorship, should really contribute to the success of these projects and will hopefully enhance my ability to pursue projects with students for many years to come," he said. "I deeply appreciate my departmental colleagues' support for my getting this appointment."
English Prof. McKinley Melton
Kermit O. Paxton and Renee A. Paxton Endowed Teaching Chair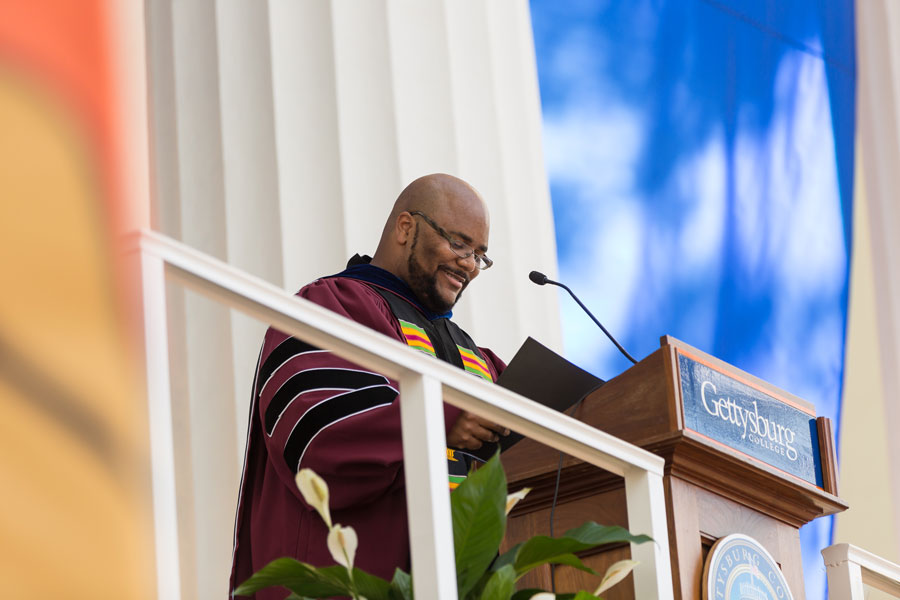 "I'm deeply honored to serve as the College's Inaugural Paxton Endowed Chair, and I'm most appreciative of the fact that I was nominated to this position by colleagues who support what I do and respect my contributions to the Gettysburg community. This appointment is a form of recognition that my work is valued," said English Prof. McKinley Melton.
"That acknowledgement is no small thing, as we see examples every day of scholars who engage with issues of race, power, equity, and justice in their work, yet face opposition from their institutions rather than support," he continued. "Support for the courses that I teach, for the questions that I encourage students to ask in our exploration of African American Literature and Culture, and for my work with individual students as well as organizations like the Black Student Union, is as invaluable as it is necessary."
Melton added that this appointment encourages him to continue the work that's most important to him— teaching, advising, and mentoring students. Work for which he takes great pride and feels a tremendous responsibility.
Director of Peace and Justice Studies and Africana Studies Prof. Hakim Mohandas Amani Williams
Daria L. and Eric J. Wallach Professorship of Peace and Justice Studies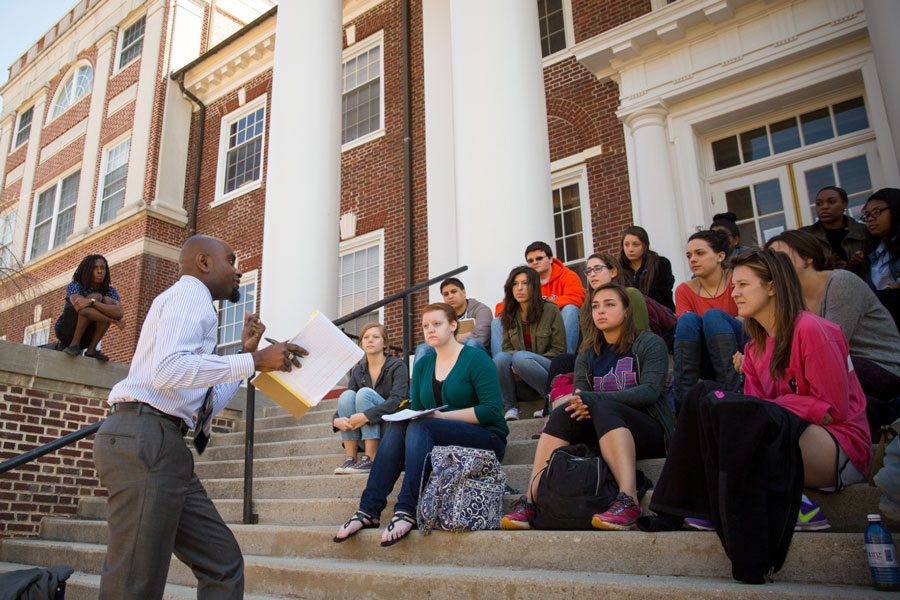 "Daria [Lo Presti Wallach '76], via her gift, demonstrates to me that there are people of goodwill who want to invest in our student-leaders. An investment in peace and justice is an investment in the crafting of a better world," said Director of Peace and Justice Studies and Africana Studies Prof. Hakim Mohandas Amani Williams. "This gift will allow us to offer programming, training, and workshops to students in conflict resolution, restorative justice, mediation, and organizing."
This professorship, established in 2020, is rooted in the belief that a liberal arts and sciences education sets the foundation for a successful and rewarding life. Wallach, a distinguished alumna and member of the College's President Advisory Circle, noted peace and justice studies has "enduring value." Learn more about Williams' vision for the $1.5 million professorship.
Here at Gettysburg College, our first-class faculty make a profound impact inside and outside the classroom. Discover how their energy and engagement inspire our students.
By Molly Foster
Photos by Shawna Sherrell and Miranda Harple
Posted: 08/30/21