Faculty at Gettysburg College love what they do. As teachers, scholars, and artists, their energy and engagement with new thinking and discovery in their respective fields is contagious for our students.
Passionate in their work, innovative in their approach to pedagogy, and driven to shape the lives of our students, our expert professors are also changemakers. They teach, mentor, and inspire our students to learn, grow, and pursue meaningful work, while conducting their own research, pursuing new projects, and contributing to change across the world.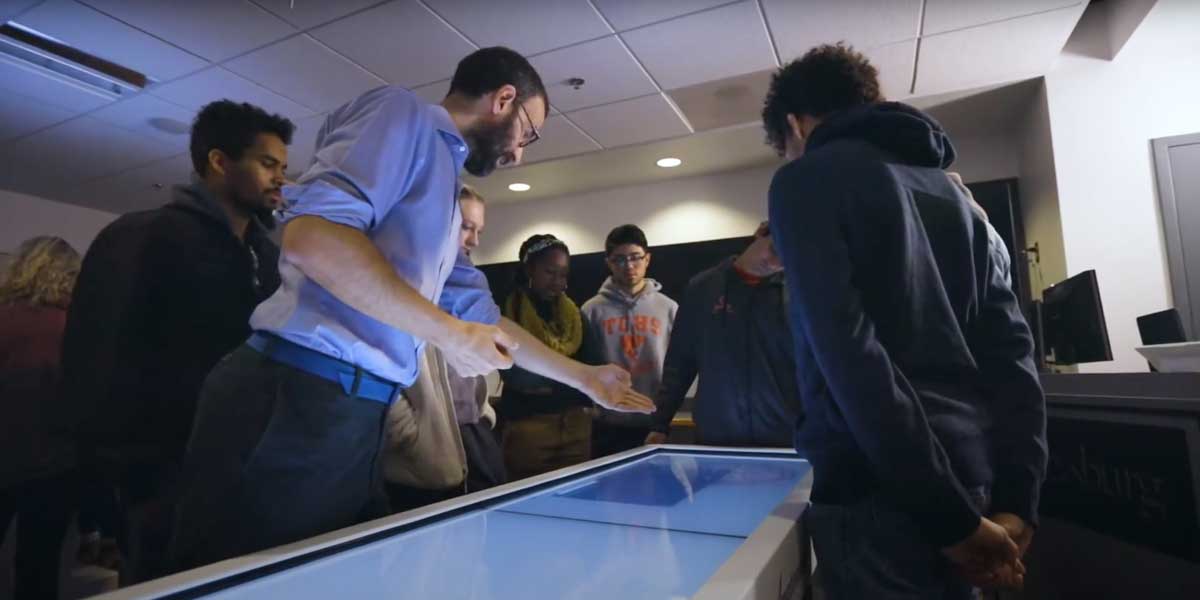 Faculty fast facts
200-plus full-time faculty across 41 majors
10:1 student-faculty ratio with an average class size of 18
Approximately 60% of students had collaborated on research projects with faculty by the time of graduation
100% of tenured faculty have a PhD or terminal degree
Listen to our curated playlist of podcast conversations with members of our faculty, which explore topics from the legacy of Dwight D. Eisenhower at the College, to First-Year Seminars, environmental issues, and more.
Learn more about the key characteristics of Gettysburg College's first-class faculty.