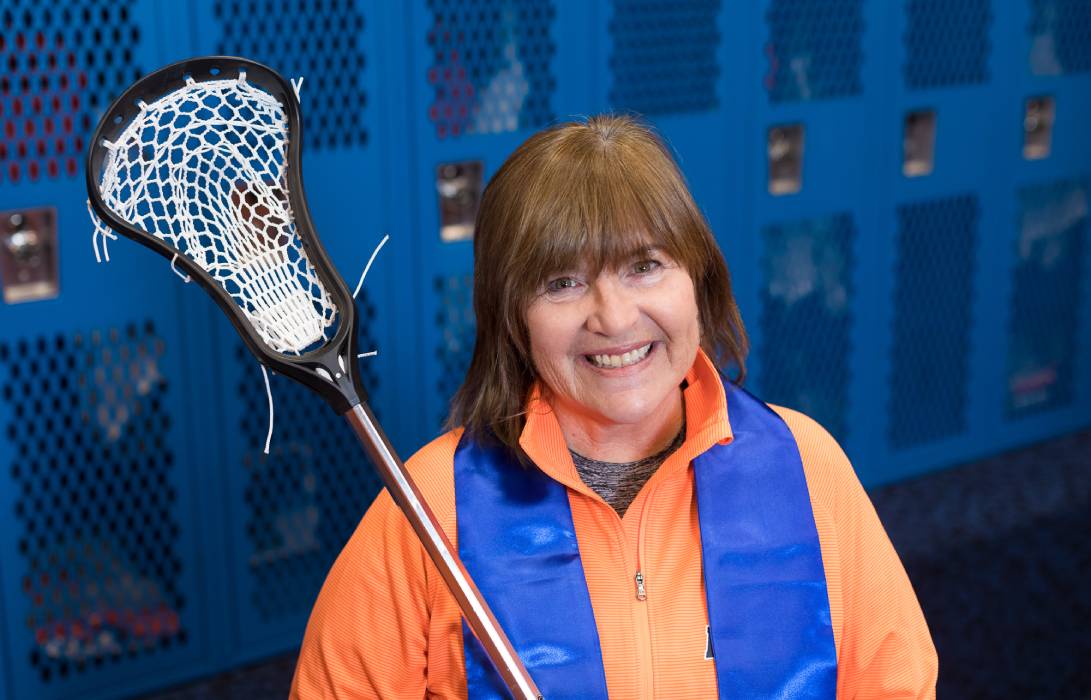 Tune in to a new episode of Gettysburg College's podcast, Conversations Beneath the Cupola. In this episode, podcast host and College President, Bob Iuliano, is joined by Women's Lacrosse Coach Carol Canetele '83, who was recently selected into the Intercollegiate Women's Lacrosse Coaches Association Hall of Fame. They discuss the progress made in women's athletics from the '80s to today, what inspired Cantele to return to the Gettysburg field as a coach, her keys to coaching a nationally-acclaimed team, the legacy she hopes to leave behind, and more.
"I became a coach because I had a coach who saw something in me that I didn't know existed," Cantele said in the episode. "I would like some of our players that I've coached to look back and say, 'Coach saw something in me that I didn't see in myself.'"
The episode concludes with an anecdotal "Slice of Life" told from the president's perspective.
Iuliano reflects on a conversation that the Eisenhower Institute (EI) facilitated between host Susan Eisenhower and two nationally-recognized experts on American politics, Charlie Cook and Stuart Rothenberg. They helped attendees understand the forces that led us to the extreme polarization we face today—a critical conversation that will continue among the College and broader community in weeks to come as the event is built into an EI series.